Introduction
Kiiroo FeelVictoria Mouth Stroker, a unique pleasure product sculpted after the seductive lips of famed Latina starlet, Victoria June. This extraordinary adult toy brings you closer than ever to the titillating fantasy of experiencing the voluptuousness of Victoria's renowned lips.
The exquisitely designed FeelVictoria Mouth Stroker was crafted using a precise mold of Victoria's mouth, capturing the texture, depth, and sensuous curves of her lips. This meticulous design process makes this stroker a sought-after item, effectively bridging the gap between fantasy and reality for her fans.
Once you cross the threshold of Victoria's enticing lips, your journey continues through the first chamber of the meticulously crafted tunnel. Here, your senses will be delighted by a tantalizing array of textures. This intimate tunnel is loaded with invigorating nubs and ribs, interspersed with petite, droplet-shaped bulges. These features serve to provide an unparalleled sensation, creating an intensely pleasurable experience designed to replicate the real deal.
One of the signature features of the FeelVictoria Mouth Stroker is its unique texture. The droplet-shaped bulges at the beginning of the tunnel have been thoughtfully designed to emulate the feel of tonsils, promising an authentic deep-throat experience. This ingenious design element adds to the realism of the stroker, delivering an extraordinary experience that sets it apart from other products on the market.
Using the FeelVictoria Mouth Stroker is simple, yet exciting. Just apply a generous amount of water-based lubricant, and let the stroker do its magic, providing a sensuous glide that enhances the overall stimulation. As you explore the depths of the tunnel, each texture element delivers a unique sensation, amplifying the pleasure with each stroke. The tight yet accommodating nature of the stroker serves to replicate the unique sensation of Victoria's mouth, providing an intimate encounter like never before.
As an adult pleasure product from Kiiroo, the FeelVictoria Mouth Stroker offers a distinct and mesmerizing encounter that is a testament to its superior design and craftsmanship. Experience this remarkable product and enjoy the enticing blend of fantasy and reality. For those longing for a tangible piece of their favorite starlet, Victoria June, this stroker is the perfect addition to your collection. It delivers an unmatched intimate experience, making every moment an unforgettable delight.
Features
• Molded from Latina starlet Victoria June's mouth.
• Features a texture-rich, stimulating inner chamber.
• Designed with droplet bulges mimicking tonsils.
Parameter
Size:
8.66 * 3.31 in / 22 * 8.4 cm
Standard Configuration
1x FeelVictoria Mouth Stroker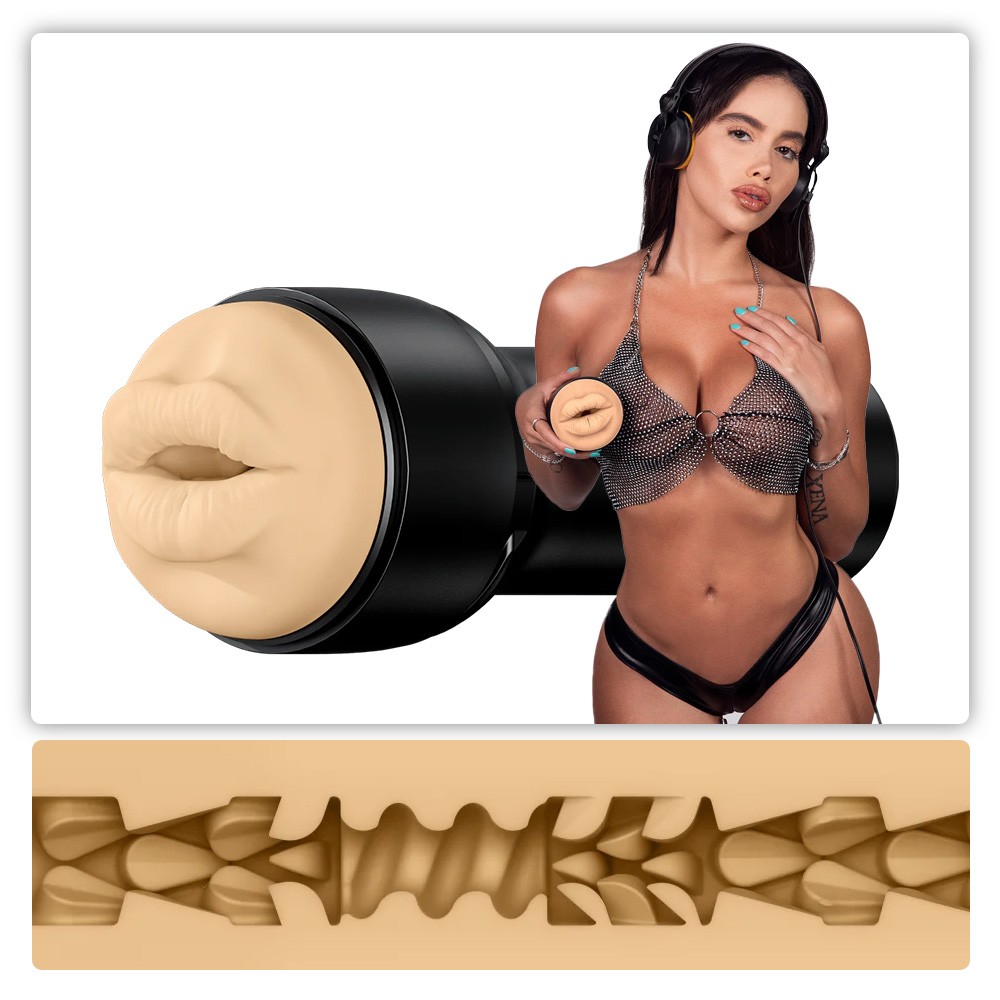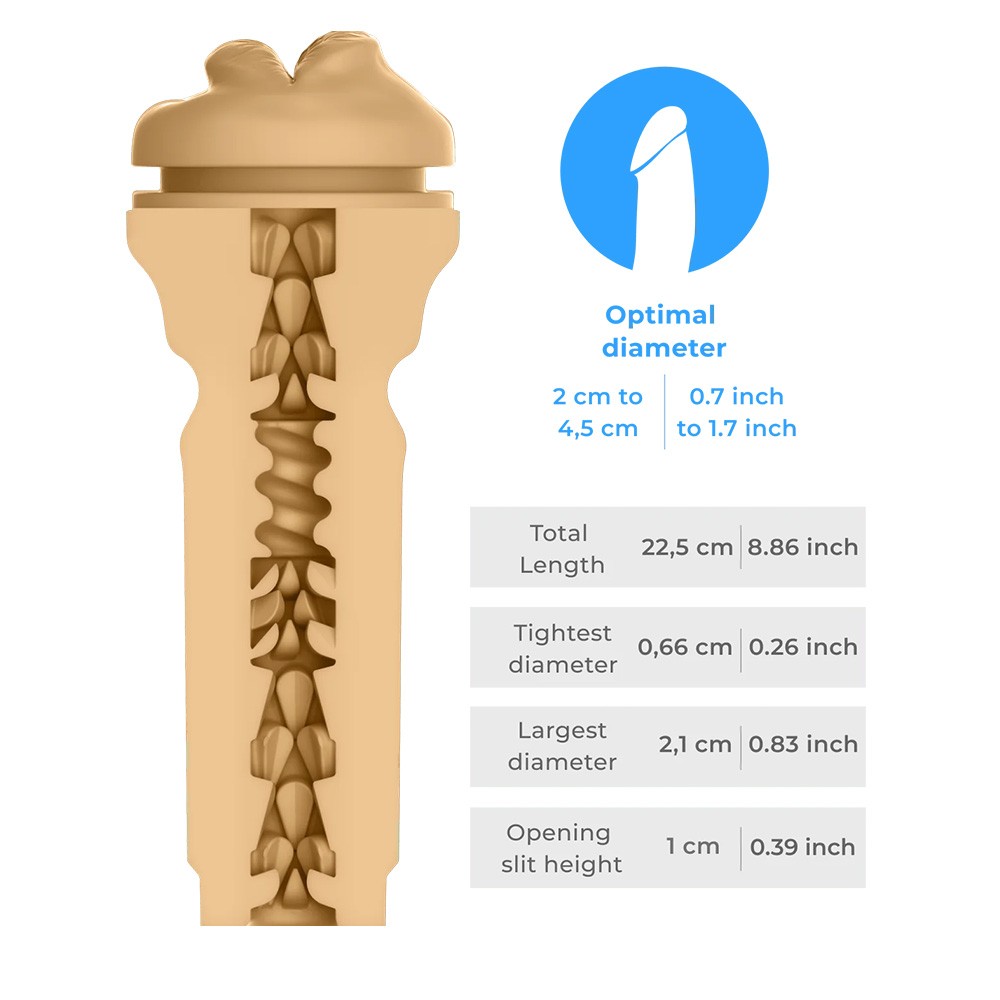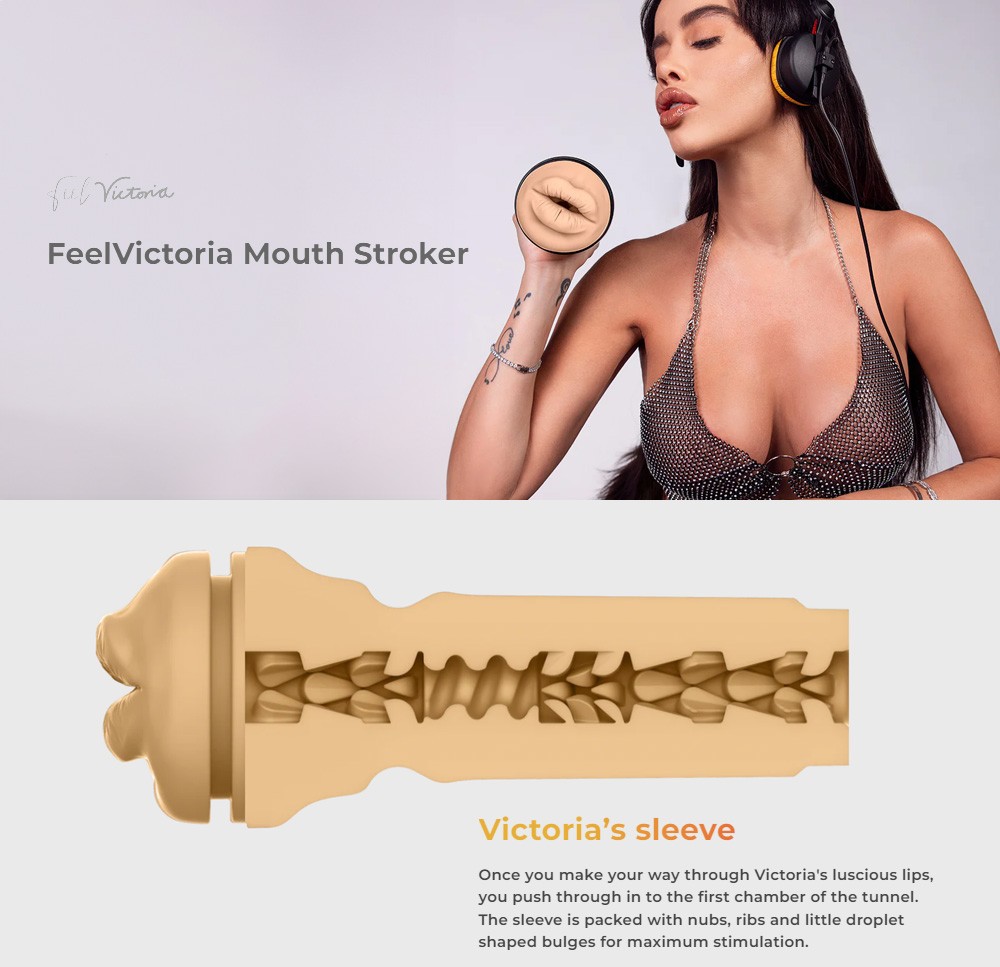 GUARANTEE
1 Year Product Guarantee. If DOA(Dead On Arrival), please contact us within 72 hours of delivery.