Introduction
Introducing the Pipedream King Cock 11" - a colossal, ultra-realistic dildo expertly designed to provide the ultimate in pleasure and satisfaction. With its exceptional level of detail, velvety smooth texture, and hands-free capabilities, this remarkable toy is ideal for fulfilling your most daring fantasies, spicing up foreplay, and indulging in solo play.
The King Cock 11" boasts a masterfully sculpted tapered tip and a shaft adorned with pronounced veins, delivering an incredibly lifelike appearance that will ignite your desires. Its substantial, weighty balls not only ensure worry-free, deep penetration but also offer outstanding stability when used in conjunction with a harness or attached to a flat surface. The robust suction cup at the base facilitates vertical placement on floors or countertops, as well as horizontal mounting on walls or windows, allowing for a wide range of creative possibilities.
The Pipedream King Cock 11" is more than just a pleasure toy; it is a testament to the power of imagination and the pursuit of unrivaled satisfaction. It invites you to explore your deepest desires, transcending the ordinary and entering a world of extraordinary pleasure. Its lifelike appearance and feel will captivate you, as you surrender to the ecstasy of every intimate moment shared with this impressive, realistic dildo.
This versatile and adaptable toy is perfect for users of all experience levels, from beginners seeking to explore new sensations to seasoned pleasure-seekers looking to push their boundaries. The King Cock 11" is compatible with a wide range of harnesses, opening up new opportunities for shared experiences and adventurous exploration with a partner. The compatibility with harnesses also makes it an ideal choice for those interested in pegging or other forms of creative play.
In addition to its remarkable realism and versatility, the Pipedream King Cock 11" is made with your safety in mind. The PVC material used in its construction is body-safe and low-maintenance, ensuring that you can indulge in your fantasies worry-free. The hypoallergenic nature of the material also makes it a suitable option for users with sensitive skin or allergies.
Embrace the ultimate realistic experience and indulge in the King Cock 11" Dildo. Its captivating design, incredible attention to detail, and versatile features make it the perfect addition to your pleasure collection. Don't wait any longer to bring your fantasies to life. Order the Pipedream King Cock 11" Dildo today and embark on a journey of pleasure like never before.
Features
• Ultra-realistic appearance and texture
• Impressive size for deep pleasure
• Strong suction cup versatility
• Harness-compatible design
• Body-safe, hypoallergenic material
Parameter
Total Length:
11.5 (in) / 29.21 (cm)
Insertable Length:
9 (in) / 22.86 (cm)
Width/Diameter:
2.25 (in) / 5.72 (cm)
Standard Configuration
1x King Cock
1x User Manual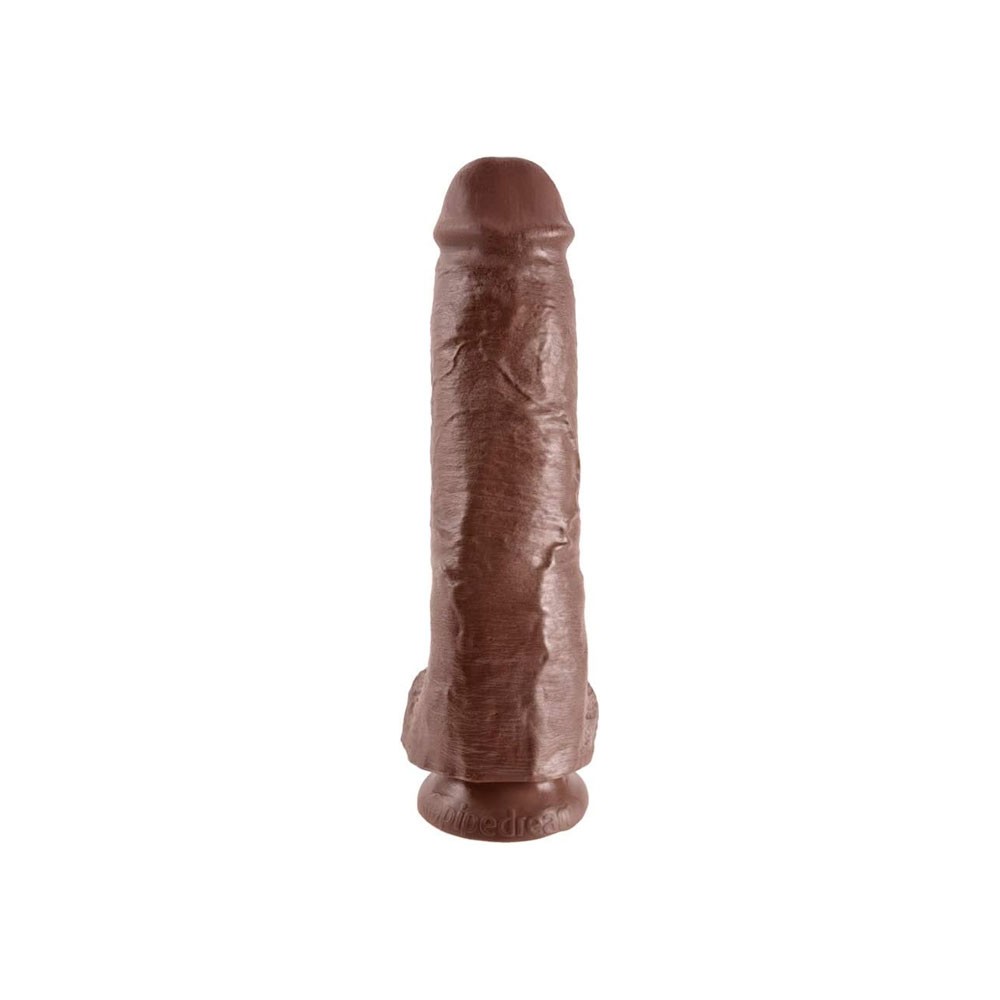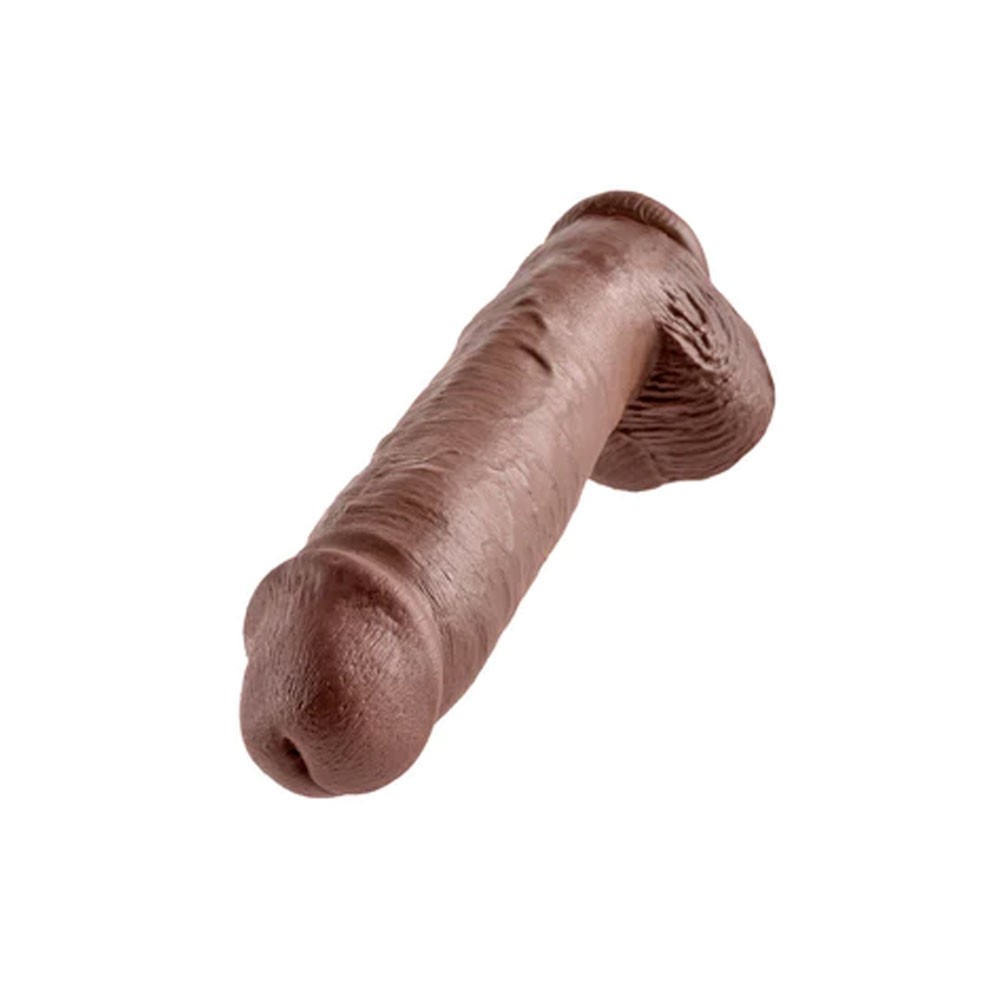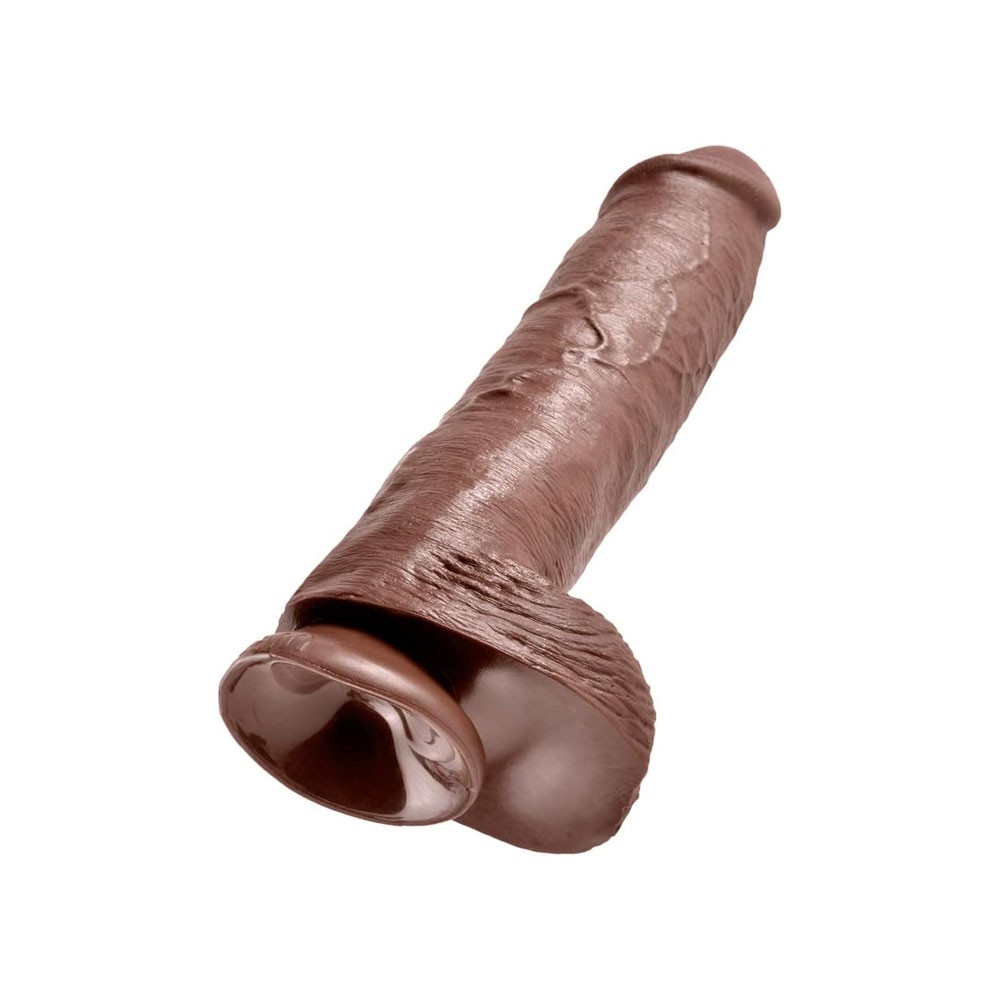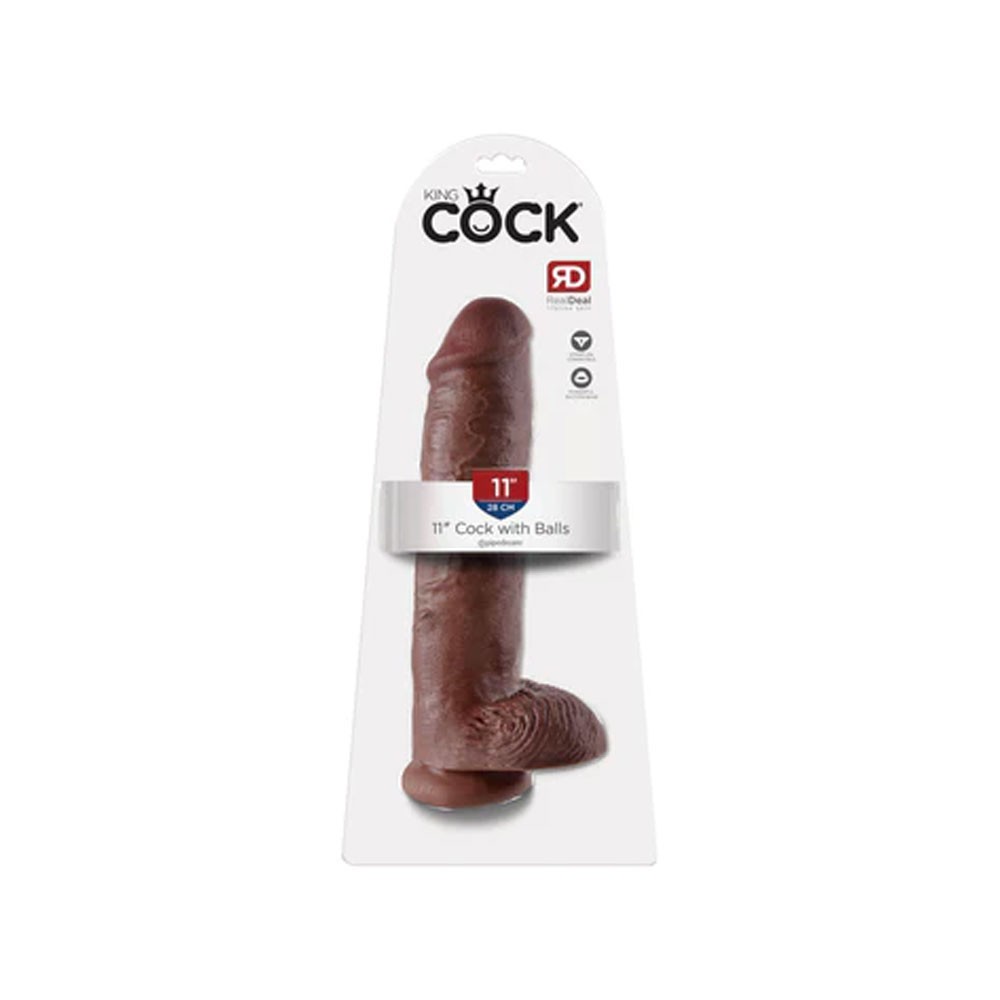 GUARANTEE
1-Year Product Guarantee. If DOA(Dead On Arrival), please contact us within 72 hours of delivery.