Introduction
Introducing the ultimate lifelike dildo, designed to emulate the enticing appearance and sensuous feel of a rock-hard stud. Painstakingly handcrafted, every vein, shaft, and head of this exquisite piece offers an incredibly realistic experience, unlike anything you've ever imagined.
The robust suction cup base adheres to virtually any flat surface, opening up endless possibilities for pleasure. With its compatibility with harnesses, this versatile dildo expands your intimate adventures, ensuring a wide range of stimulating experiences.
Measuring 7.75 inches in total length and 1.75 inches in width, with a safe insertable length of 6.5 inches, the King Cock 7-inch dildo with balls is the perfect size for both beginners and experienced users alike. If you're seeking a first dildo that resembles and feels like the rock-hard partner of your dreams, it's time to stop fantasizing and embrace the King!
Every detail of the King Cock is meticulously crafted to provide you with a vivid, lifelike adventure that exceeds your wildest dreams. The powerful suction cup base offers stability and versatility, allowing you to explore hands-free fun and experiment with a variety of exciting positions.
Manufactured in Pipedream's cutting-edge rubber facility, the King Cock is made from latex-free, body-safe, and hypoallergenic materials, ensuring a worry-free experience. Best of all, this luxurious dildo is proudly made in the USA, allowing you to indulge in its artistry with absolute confidence.
With the King Cock, you'll embark on a sensual journey like never before. The masterful design and attention to detail combine to create an experience that surpasses even your most vivid fantasies. Let this lifelike masterpiece transport you to a world where your deepest desires come to life, and prepare to be amazed by the realism and satisfaction that awaits.
In summary, the King Cock 7-inch dildo with balls is the ideal choice for those who crave a realistic, rock-hard stud to fulfill their desires. With its expertly crafted design, powerful suction cup base, harness compatibility, and commitment to safety, this dildo offers an unparalleled experience for anyone seeking the ultimate pleasure. Proudly made in the USA, the King Cock invites you to dive into a world of exquisite delight and enjoy the masterpiece that awaits you.
Features
• Realistic handcrafted design for authenticity.
• Strong suction cup base, versatile use.
• Harness-compatible for diverse experiences.
• Latex-free, body-safe, hypoallergenic materials.
• Proudly made in the USA.
Parameter
Total Length:
7.75 (in) / 19.68 (cm)
Insertable Length:
6.5 (in) / 16.51 (cm)
Width/Diameter:
1.75 (in) / 4.45 (cm)
Standard Configuration
1x King Cock
1x User Manual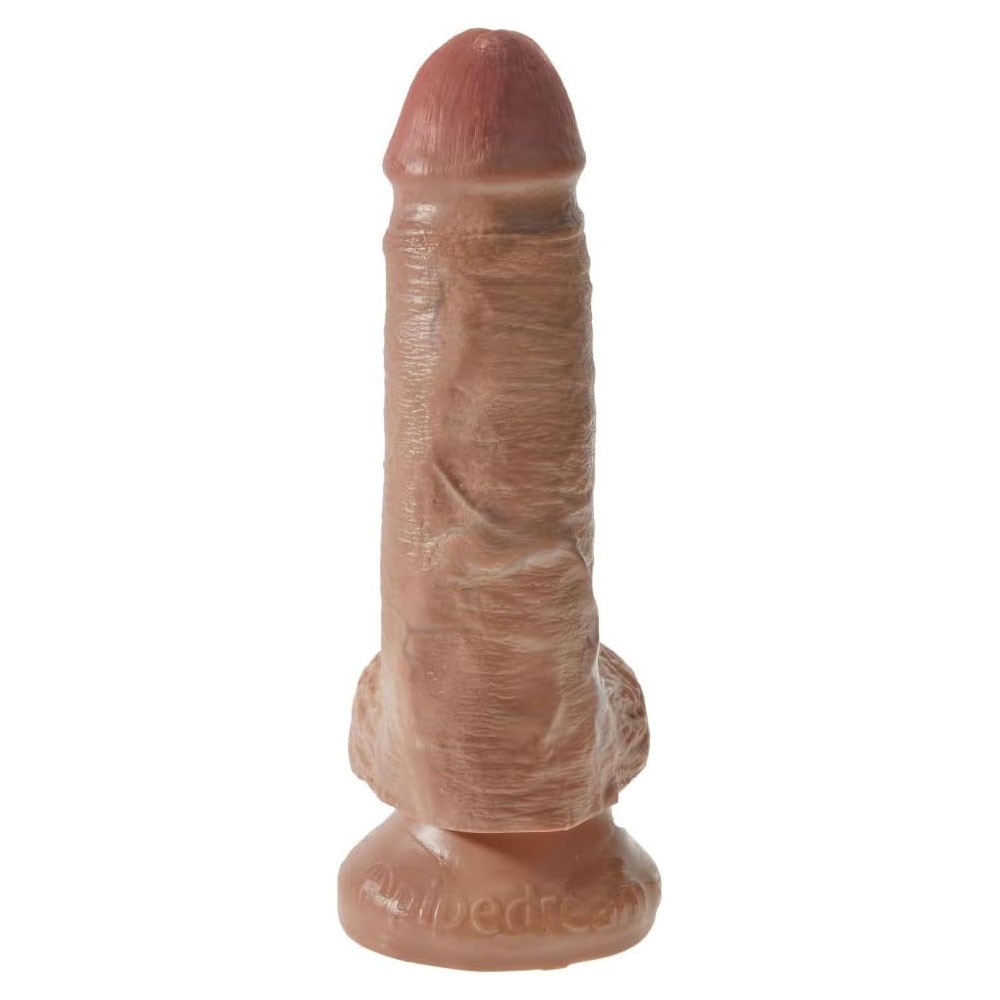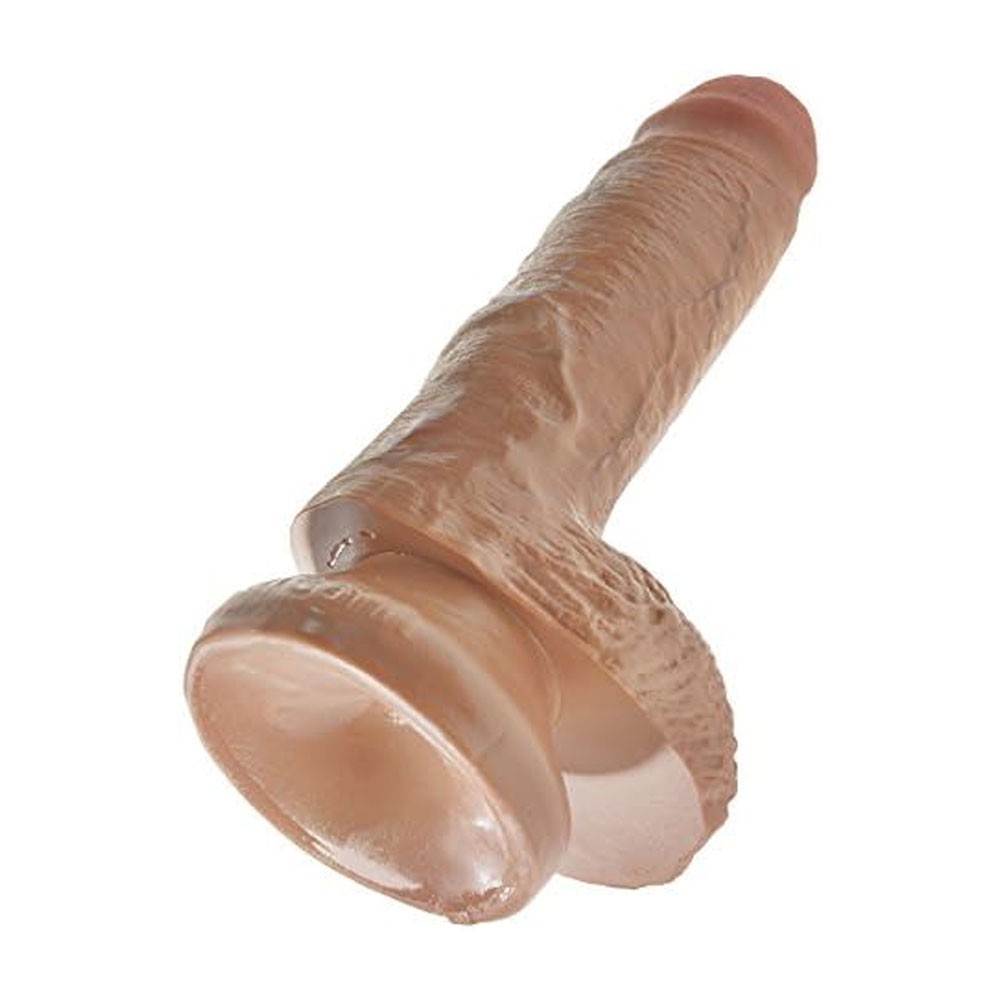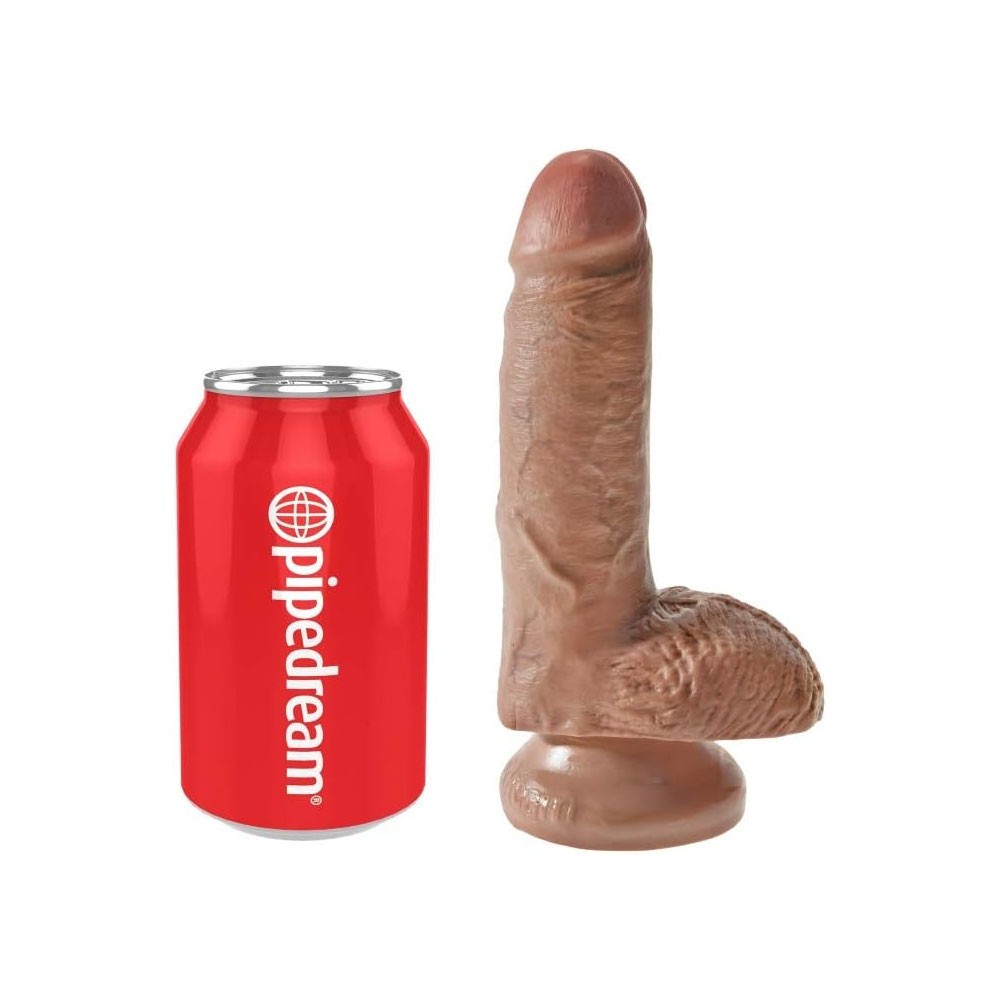 GUARANTEE
1-Year Product Guarantee. If DOA(Dead On Arrival), please contact us within 72 hours of delivery.