Introduction
Unveiling The Enigma Cruise, Our Newest Innovation In Dual Vibrators. Built Upon The Foundation Of Its Predecessor, The Enigma, This Exquisite Device Is Engineered To Trigger The Coveted Blended Orgasm - A Synergy Of G-spot And Clitoral Stimulation, Often Revered As The Pinnacle Of Erotic Satisfaction. Any Experience Less Than This Leaves Something To Be Desired. That's Precisely Why The Enigma Cruise Incorporates Cruise Control Technology, Ensuring No Loss Of Intensity Even When Pressed Hard Against The Body, Culminating In A Deeply Satisfying Release. Prepare Yourself To Journey Through A Continuous Sequence Of Blended Orgasms, Transcending To An Unprecedented Level Of Sexual Wellness.
Boost Your Pleasure By Applying Lelo Personal Moisturizer To The Clitoral And Vaginal Regions Of The Device. For Use, Position The Vaginal End Appropriately, Taking Care Not To Go Too Deep, Then Adjust The Clitoral End Prior To Powering On. Switch On The Device By Pressing The + Button, Commence At The Lowest Speed And Escalate The Vibration And Mode To Your Preference.
The Enigma Cruise's Sonic Wave Technology Provides Speedy Yet Gentle Clitoral Stimulation Without Direct Contact, Paving The Way To Immense Satisfaction. Experience Simultaneous Tantalization Of The Clitoris - Both Its Visible And Concealed Parts - And The G-spot, Courtesy Of The Fully Flexible Stimulator With Ultra-powerful Vibrations.
Based On User Feedback, The Lelo Enigma Cruise Is Celebrated For Its Unmatched Ability To Facilitate Powerful Blended Orgasms. Its Groundbreaking Cruise Control Technology, Ensuring A Consistent Stimulation Intensity, Is Highly Lauded, Providing Users With An Experience That's Second To None. Ease Of Use And The Amplified Pleasure Attained By Using The Lelo Personal Moisturizer Are Additional Facets That Users Love. Its Distinctive Capacity To Concurrently Stimulate Both The G-spot And Clitoris Has Been Widely Commended, Positioning It As A Revolutionary Device In Sexual Wellness.
It's More Than An Adult Toy, It's A Gateway To A World Of Intensified Pleasure. Step Into The World Of The Lelo Enigma Cruise Today, And Transform Your Sensual Journey.
Features
• 8 Pleasure Settings
• Extra-soft Silicone
• Dual vibrator designed for blended orgasms
• Sonic wave technology for gentle clitoral stimulation
Parameter
Materials:
Body-safe silicone, ABS plastic
Size:
3.9 * 1.9 * 7.3 in / 100 * 50 * 185 mm
Insertable Length:
5.5 in / 140 mm
Standard Configuration
1x Lelo Ella
1x Warranty card
1x Instruction manual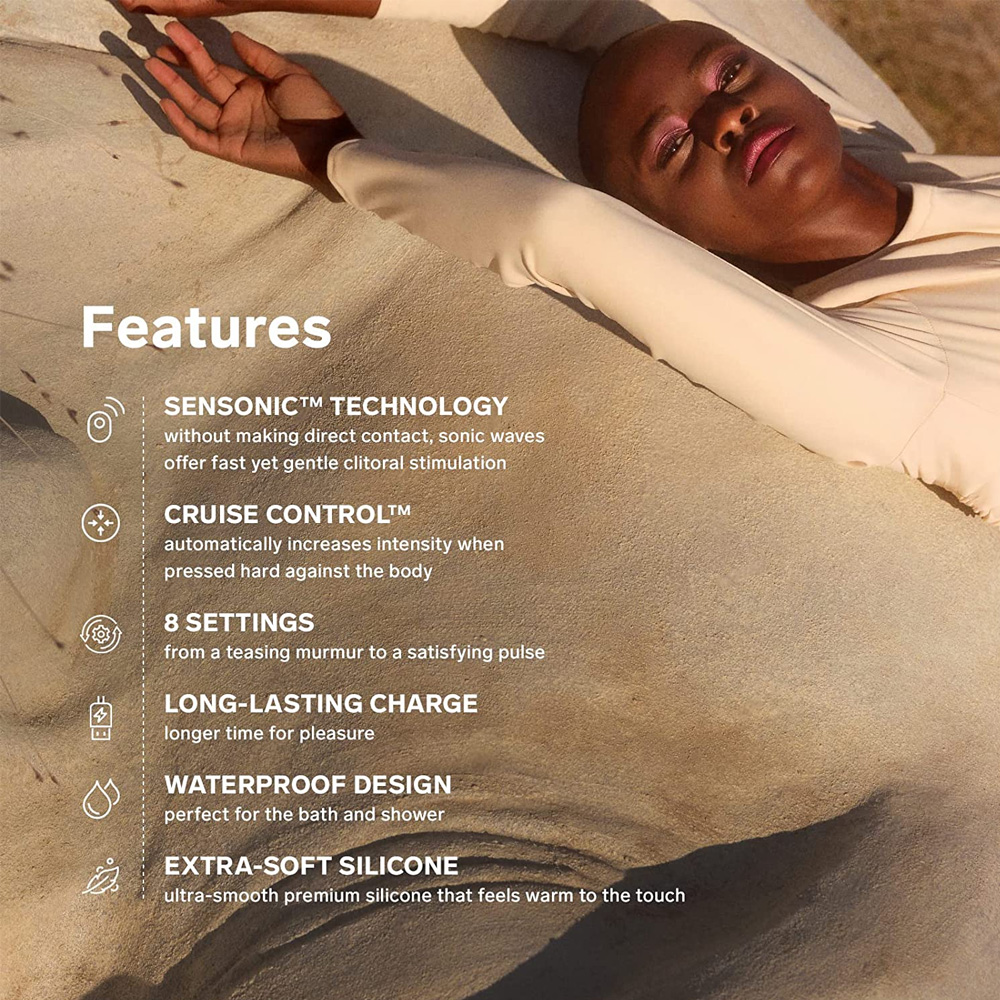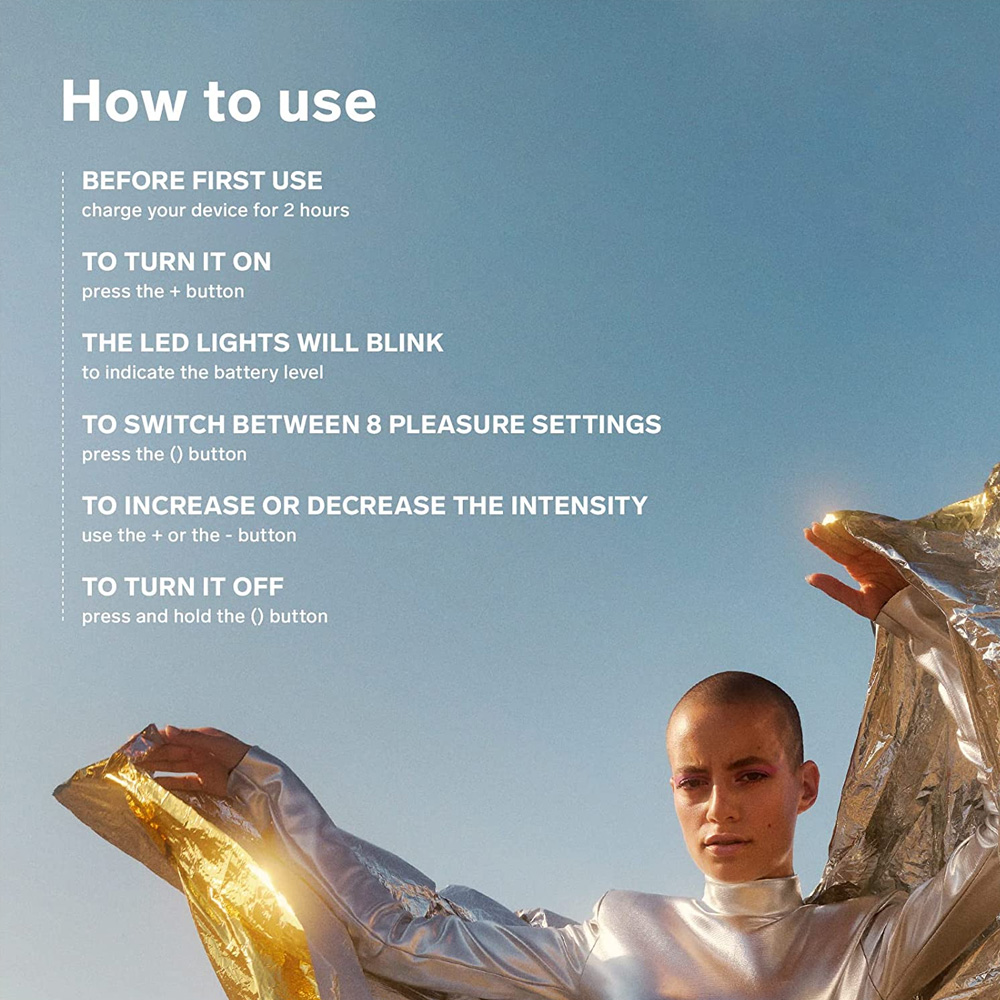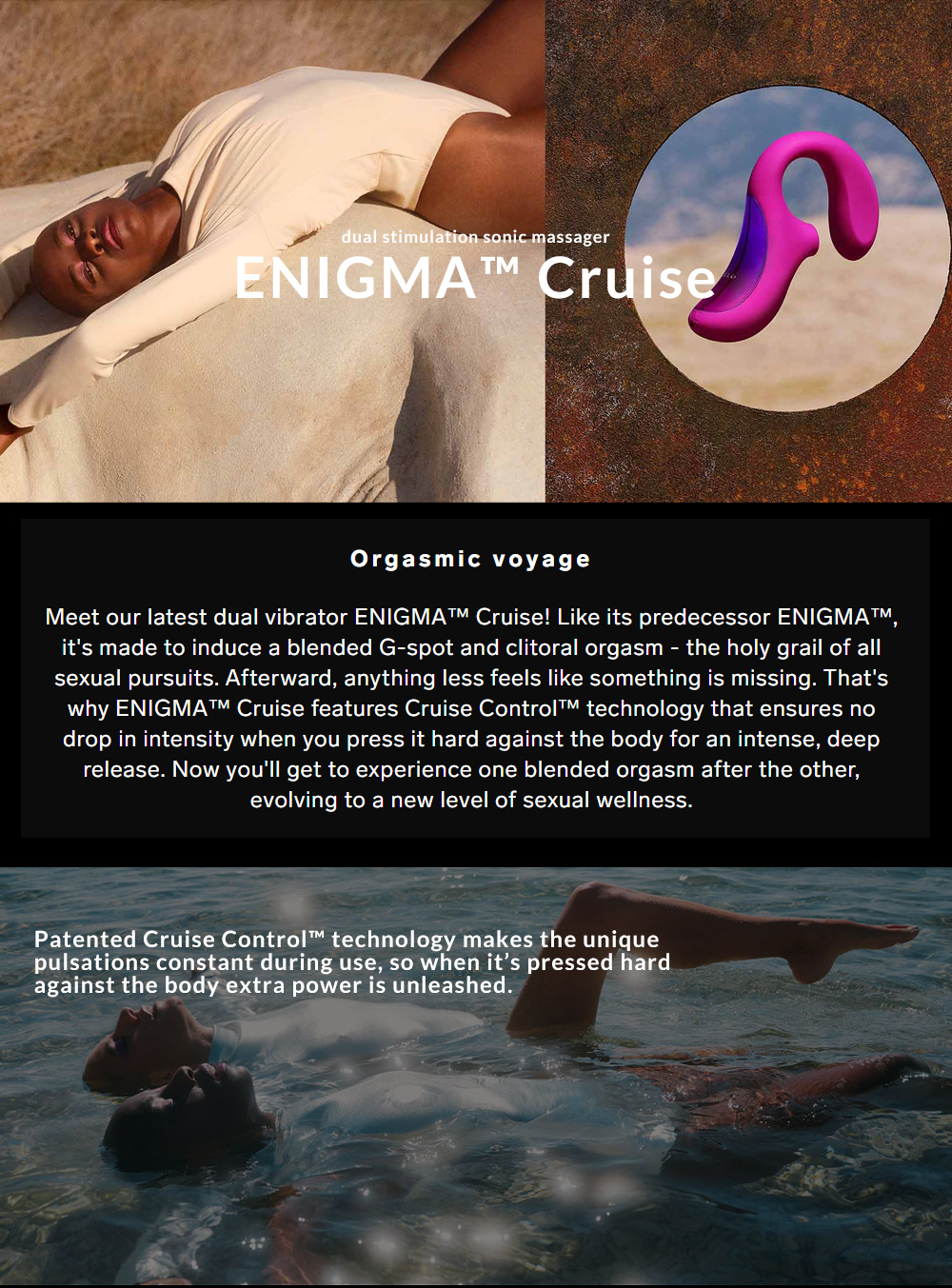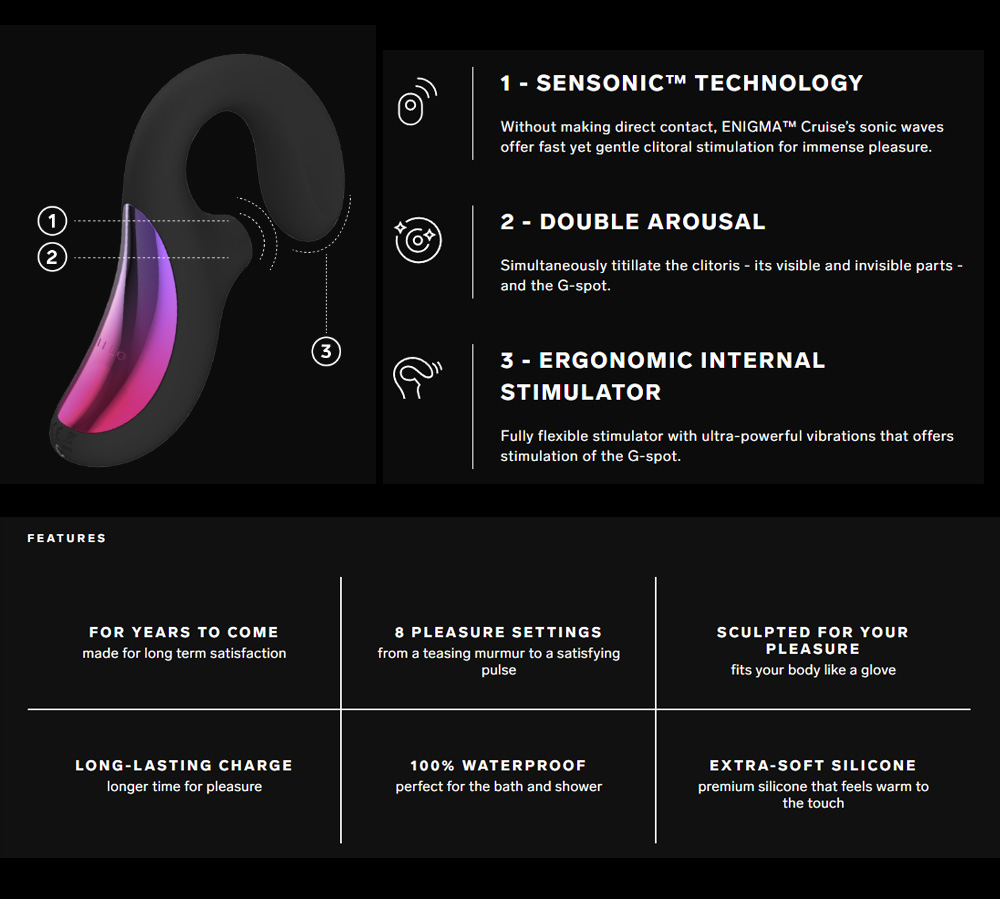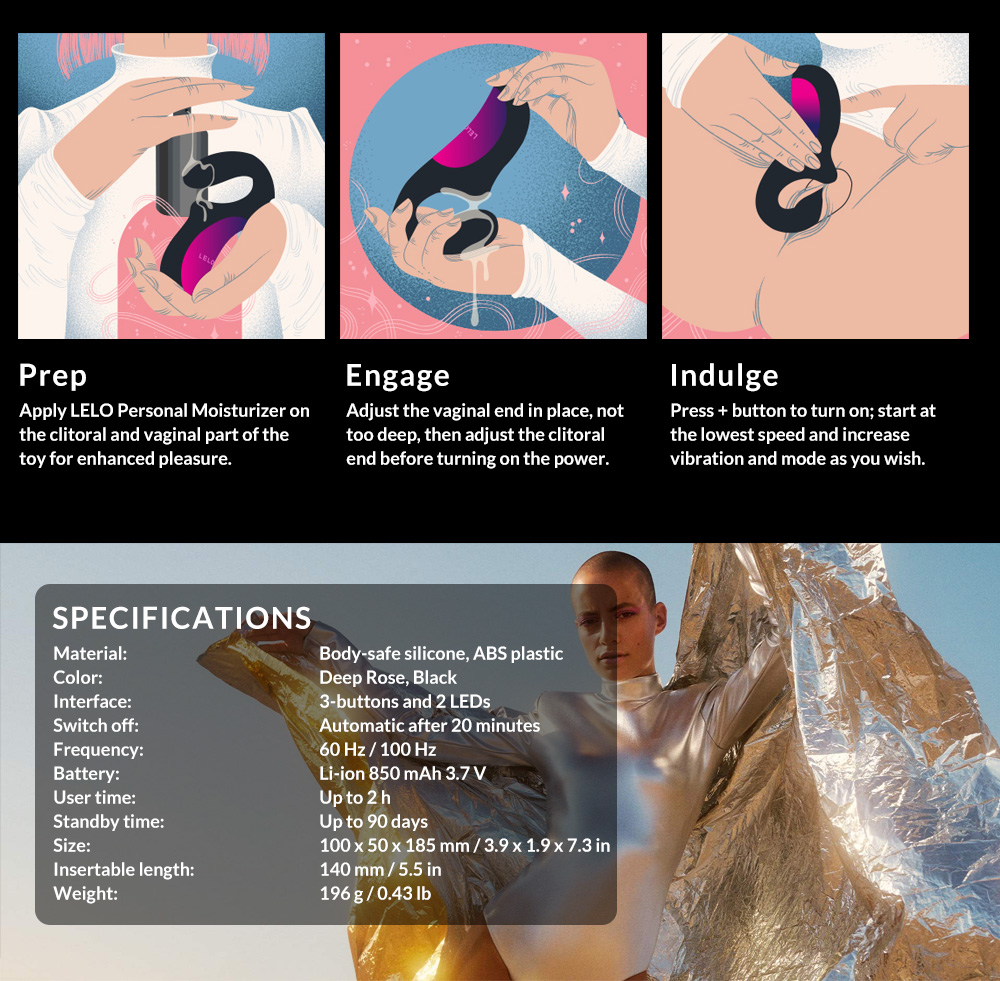 GUARANTEE
1 Year Product Guarantee. If DOA(Dead On Arrival), please contact us within 72 hours of delivery.