Introduction
Want long-lasting sex play that looks just as incredible as it feels? Then why not add a little bling to your thing for supreme satisfaction every time? A glans ring is designed to keep you harder for longer while increasing sensitivity for the most intense orgasmic experience of your life. It sits just below the head of the penis making you stand to attention, ensuring that you're ready for action at all times. Alternatively known as penis jewelry, glans rings are also intended to give a look far superior to that of a piercing, without having to mutilate your manhood. Wear during foreplay or sex itself for gratification like never before. Plus, it not only provides superior sensations for the wearer, it also guarantees supreme satisfaction for their playmate!
The King of Rings is available in 3 sizes. Each size has an easy-fit clasp to make fitting and removing the ring simple. The high quality body safe gold plated alloy is very durable and easy to clean, so you can hit peach performance over and over again!
Use Guide
High-quality body safe gold plated alloy.
Easy to fit and remove with easy easy-fit clasp.
3 size choices.
Use as Glans Ring or scrotum ring.
Easy to clean.
Parameter
S Adjustable Diameter:
0.87 - 0.98 in / 2.2 - 2.5 cm
M Adjustable Diameter:
0.94 - 1.06 in / 2.4 - 2.7 cm
L Adjustable Diameter:
1.02 - 1.14 in / 2.6 - 2.9 cm
Standard Configuration
1x Glans Ring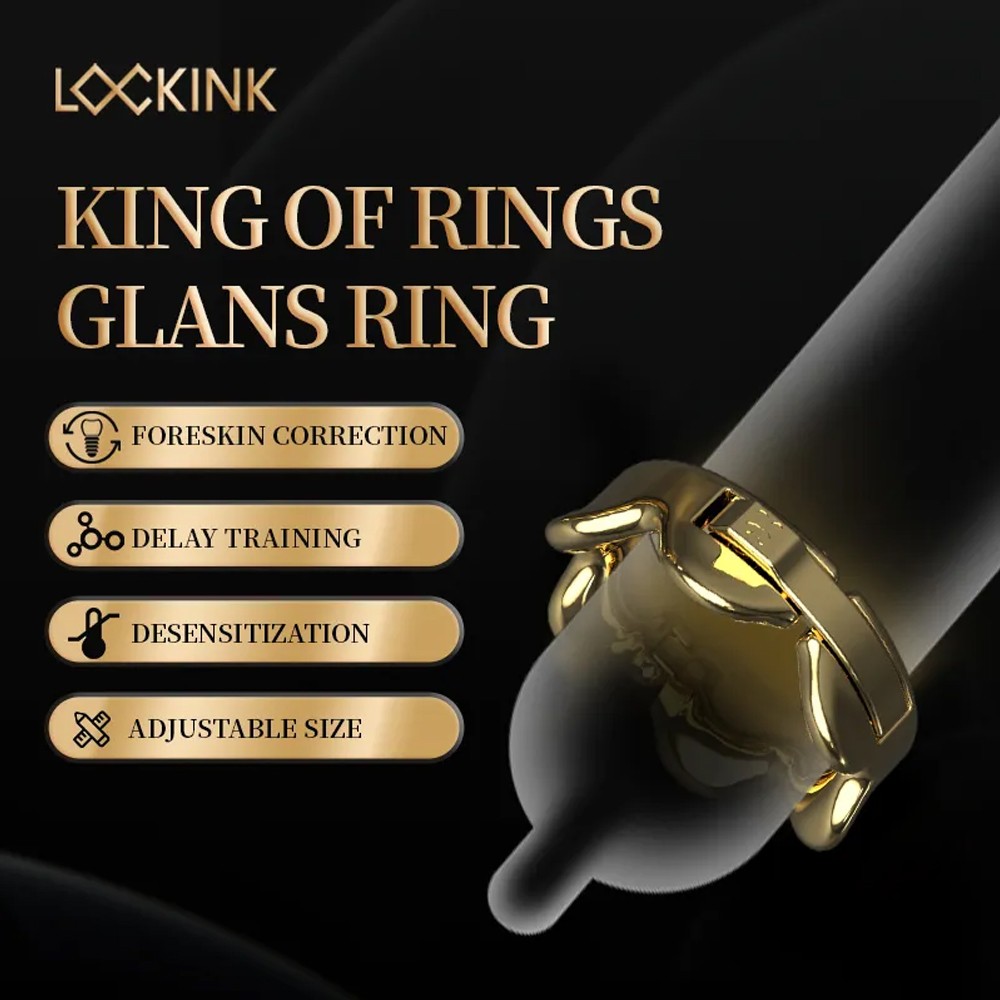 GUARANTEE
1 Year Product Guarantee. If DOA(Dead On Arrival), please contact us within 72 hours of delivery.