Introduction
The Kraken Silicone Dildo, a captivating addition to your collection of deep-sea fantasies! Its mesmerizing deep blue hue with shimmering gold accents makes it a true showstopper. Designed with a wide base that functions as a suction cup, enjoy hands-free adventures or share the experience with a partner using a compatible strapon harness. The base features an array of intricate, wave-like details that appear to cascade around the formidable kraken shaft. As the dildo extends upward, a twisted spiral and several octopus-like suckers adorn its surface. The gently tapered tip eases insertion, while the rich texture promises an unforgettable experience. Ideal for roleplay, cosplay, or as an extraordinary and satisfying toy for you or your partner.
Enthralled by colossal sea monsters, you embark on a daring ocean voyage, your heart pounding with anticipation, fear, and longing. After years of immersing yourself in deep-sea lore, you finally set out to encounter the legendary kraken. Combining science and mysticism, you perform every ritual to summon the mythical creature. As the waves batter your ship and the world tilts around you, the sky darkens ominously. A deafening roar pierces the air as a flash of lightning illuminates the kraken's gigantic tentacles encircling your vessel! Struggling to regain your balance, you glimpse the kraken momentarily transformed into a humanoid figure with deep, enigmatic eyes and glistening, wet skin. In an instant, it vanishes! Before you can react, you're ensnared by a massive tentacle, its powerful grip encircling your waist. Another tentacle parts your thighs, while a third fill your mouth. Overwhelmed by a potent blend of fear and ecstasy, you surrender to the kraken as it drags you into the depths, its tentacles exploring your most private recesses.
Features
• Deep blue, shimmering gold eye-catching design.
• Wide suction-cup base for hands-free use.
• Intricate wave-like details and textured surface.
• Ideal for roleplay, cosplay, and kink.
Parameter
Total Length:
8.3 in / 21.1 cm
Insertable Length:
7 in / 17.8 cm
Narrowest insertable diameter:
1 in / 2.54 cm
Widest insertable diameter:
2 in / 5.1 cm
Standard Configuration
1x Dildo
1x User Manual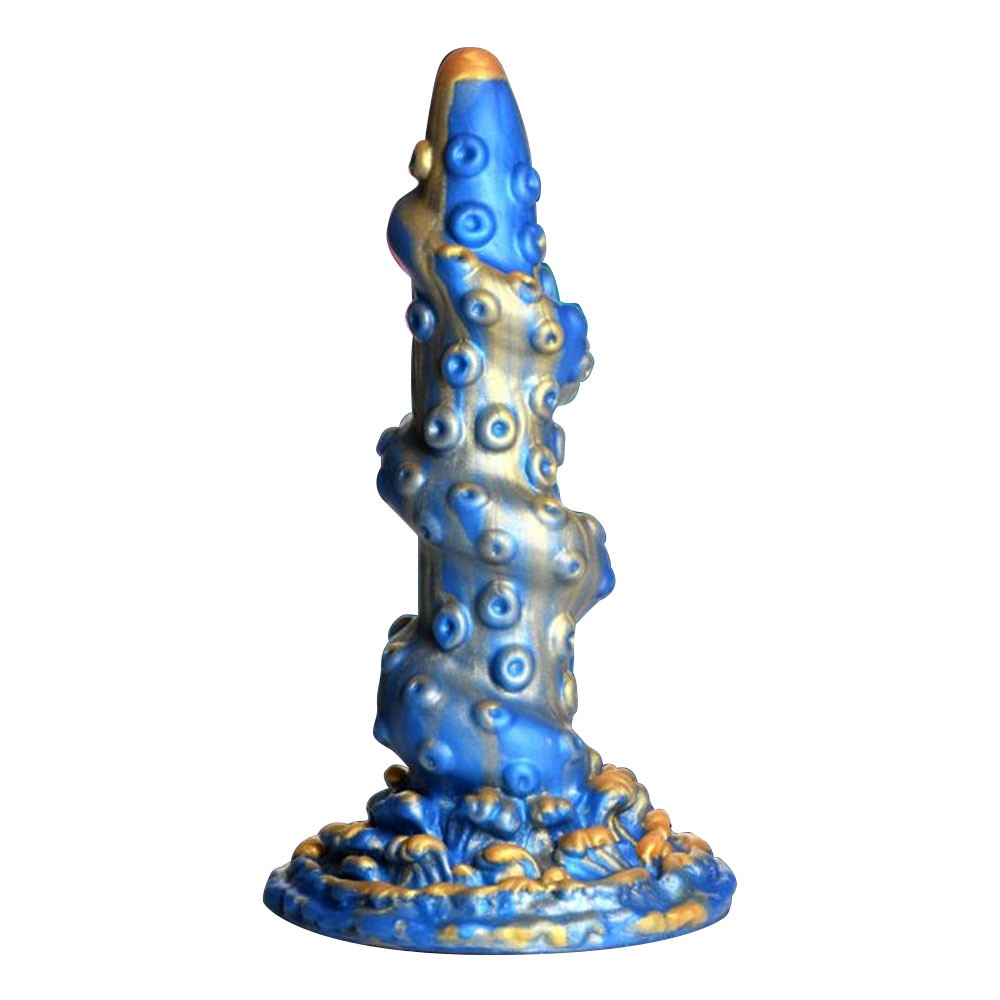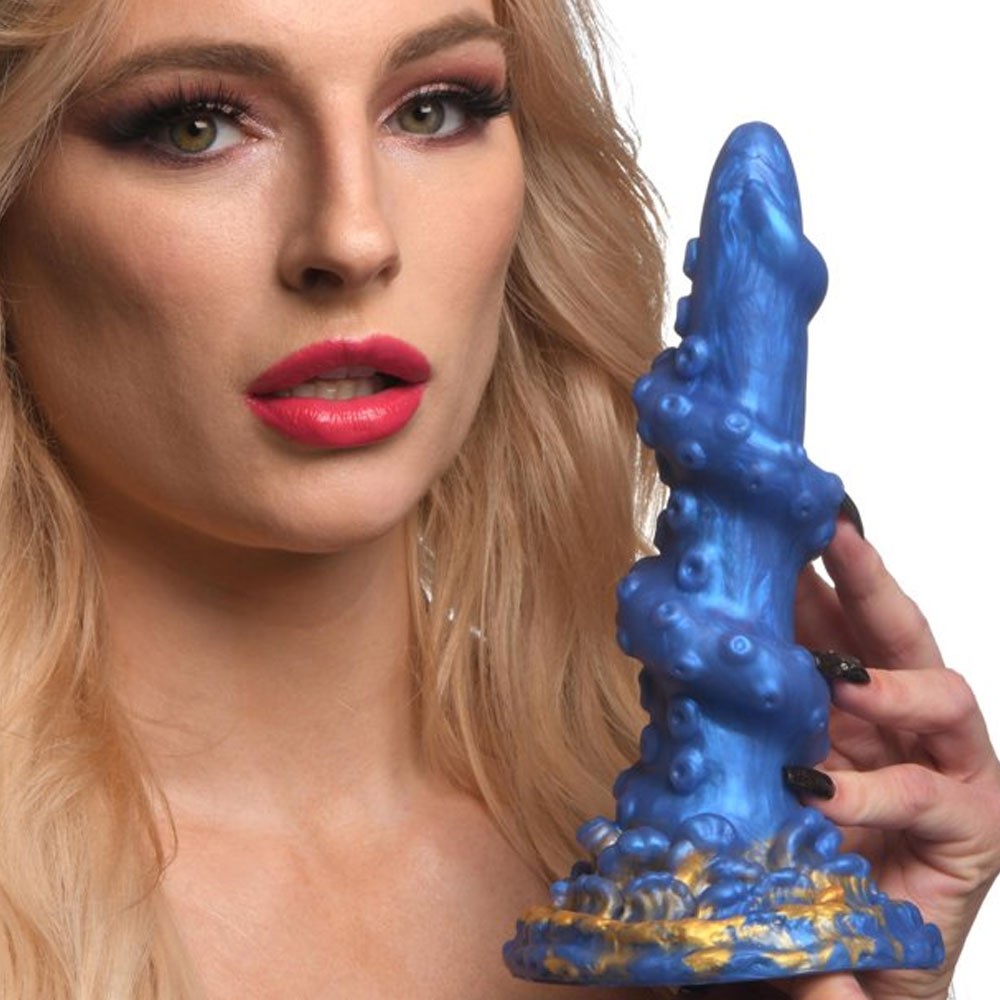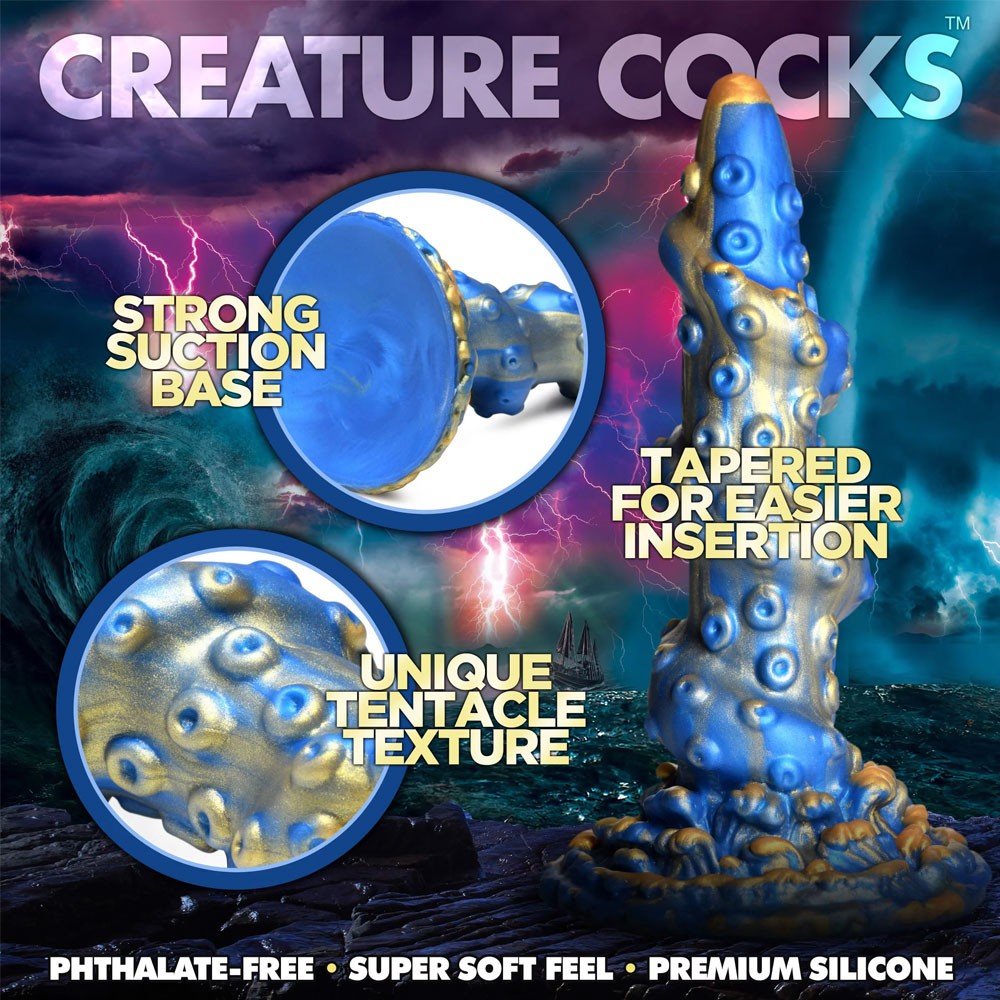 GUARANTEE

1-Year Product Guarantee. If DOA(Dead On Arrival), please contact us within 72 hours of delivery.