Introduction
You may look at the Micro and wonder how it can possibly represent a brand that so famously symbolizes power — then you'll turn it on and have all your answers. Impossibly powerful, this four-function, three-speed massager is a Magic Wand® through and through. Same quality, same pleasure, same magic.
Powered by a USB-C rechargeable battery, the Micro's high-capacity motor can hit speeds of up to 6,500 RPM of shockingly deep vibrations. Like its larger relatives, the Magic Wand Micro features the famous soft, silicone head and flexible neck to comfortably transfer its power to wherever you choose.
Features
• Authentic, ultra-compact version of the famous Magic Wand®.
• Surprisingly powerful, deep "magic" vibrations.
• Rechargeable battery with up to 3 hours run time on full charge.
• Powerful, high-capacity motor & intuitive controls.
• Soft, silicone head and flexible neck.
• Three power levels going up to 6,500/RPM.
• Registered with the FDA as a medical device.
• ETL listed (proof of product compliance with North American safety standards).
• Four vibration patterns.
Parameter
Length:
4.5 in / 11.43 cm
Head Diameter:
1.3 in / 3.3 cm
Speeds:
4500 / 5500 / 6500 RPM
Standard Configuration
1x Wand Vibrator
1x USB Cable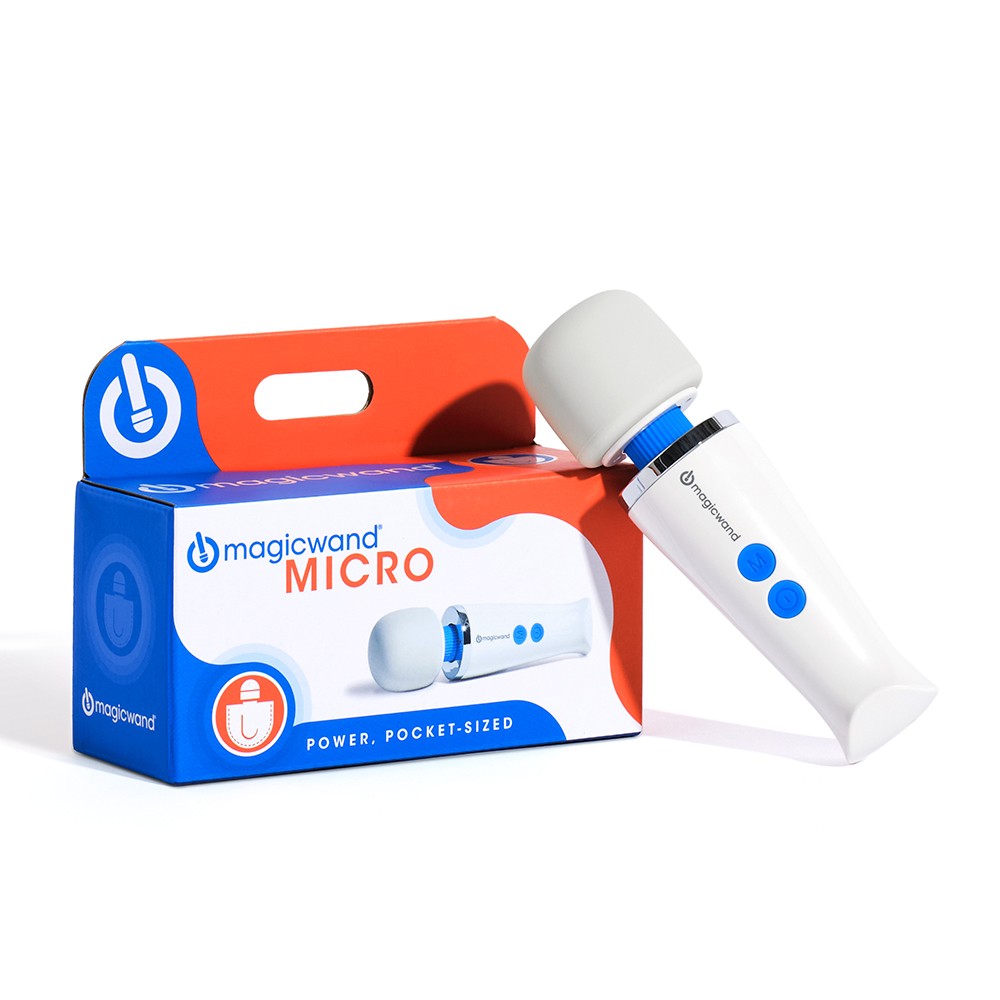 GUARANTEE
1 Year Product Guarantee. If DOA(Dead On Arrival), please contact us within 72 hours of delivery.