Introduction
Introducing the Makara 18-inch Serpent Dildo from Creature Cocks – a stunning work of art that is as breathtaking as it is pleasurable. This mystical sea serpent-inspired dildo measures an impressive 18 inches, perfect for deep and satisfying penetration. With a base that is sunburst colors of yellow and orange and a body that is shades of purple and blue, it also has fine, detailed designs along the body and glitter embedded in it, too! Intricate detailing, glitter accents, and a sea snake head complete with gills, eyes, and mouth make this a truly exquisite toy.
Crafted from premium, phthalate-free silicone, this magnificent dildo features a firm core while remaining flexible and silky smooth. Bask in its otherworldly glow as it illuminates under UV light or sunlight. The wide suction-cup base allows for hands-free enjoyment, or pair it with a compatible strapon harness for a unique and tantalizing experience. To care for your Makara Serpent Dildo, simply wash it with warm water and soap, spritz with toy cleaner, wipe dry, and store in a cool, dark place away from direct sunlight.
Imagine yourself exploring the hidden depths of an enchanting underwater world when you encounter a captivating sea creature. More vivid than any coral reef, this dazzling aquatic serpent captures your attention as it gracefully swims toward you. As you lock eyes with this alluring, miniature aquatic dragon, you can't help but be mesmerized by its sinuous body and the sensual way it moves. Suddenly, it wraps itself around your leg, spiraling upward and slipping beneath your swimsuit. As it penetrates you, you gasp, struggling to reach the surface for air. Overwhelmed by the unexpected yet incredible sensations, you surrender to the pleasure, allowing this mysterious sea serpent to transport you to new realms of ecstasy.
Features
• 18-inch sea serpent-inspired design
• Vibrant colors, intricate detailing, and glitter
• Glows in the dark
• Wide suction-cup base, harness-compatible
Parameter
Total Length:
18.25 in / 46.4 cm
Insertable Length:
16.5 in / 42 cm
Narrowest insertable diameter:
1.5 in / 3.5 cm
Widest insertable diameter:
2 in / 5.1 cm
Standard Configuration
1x Dildo
1x User Manual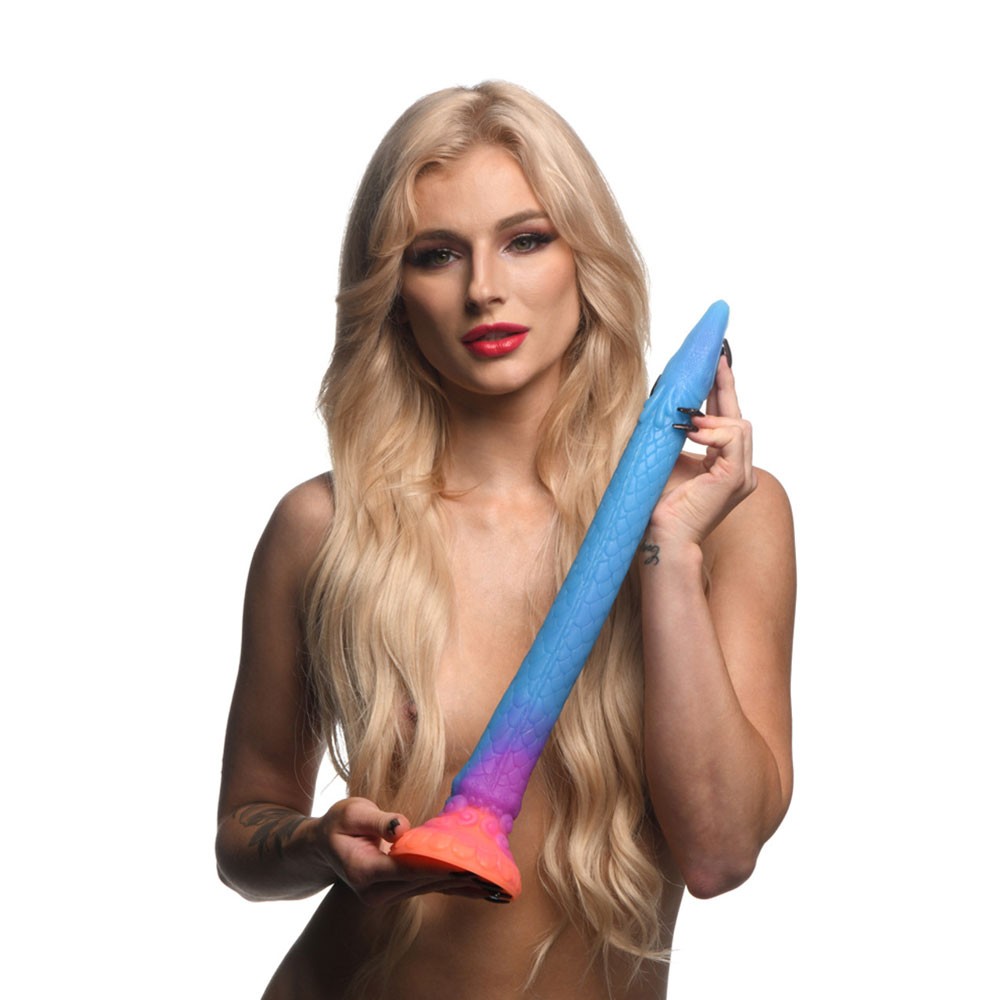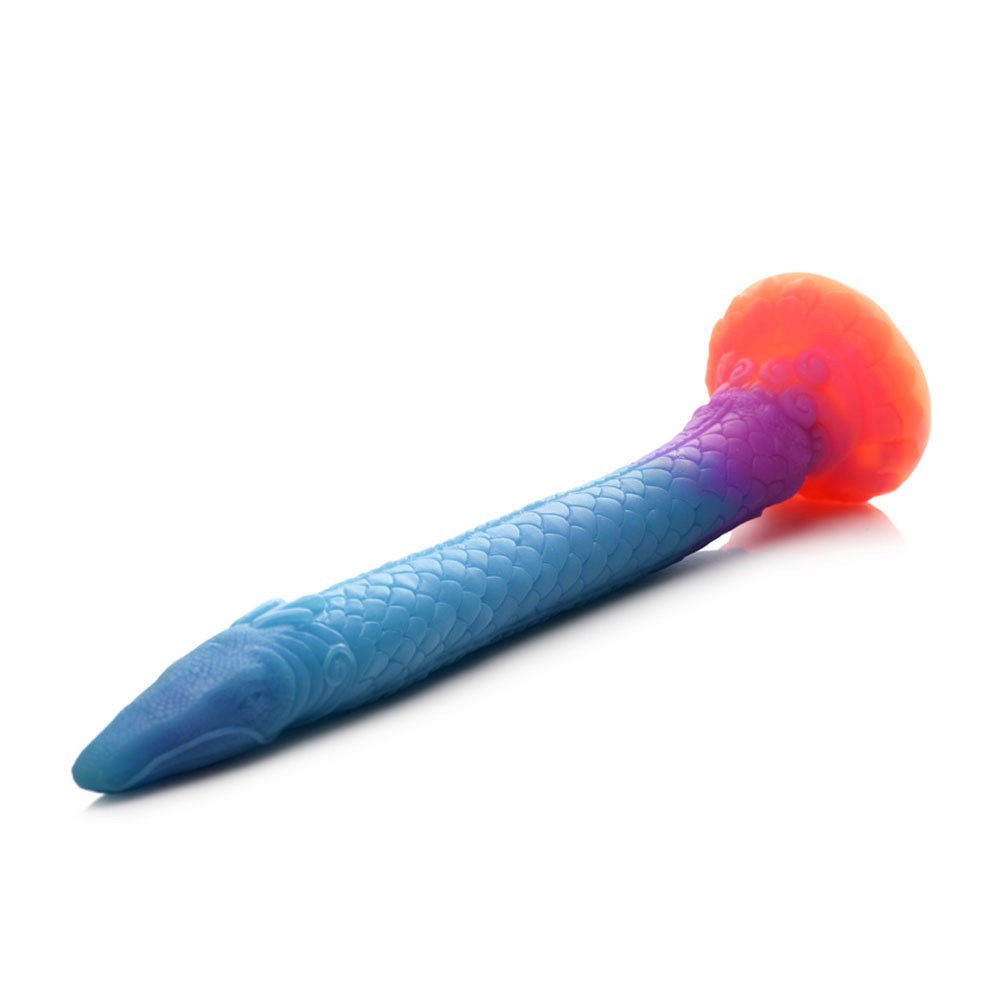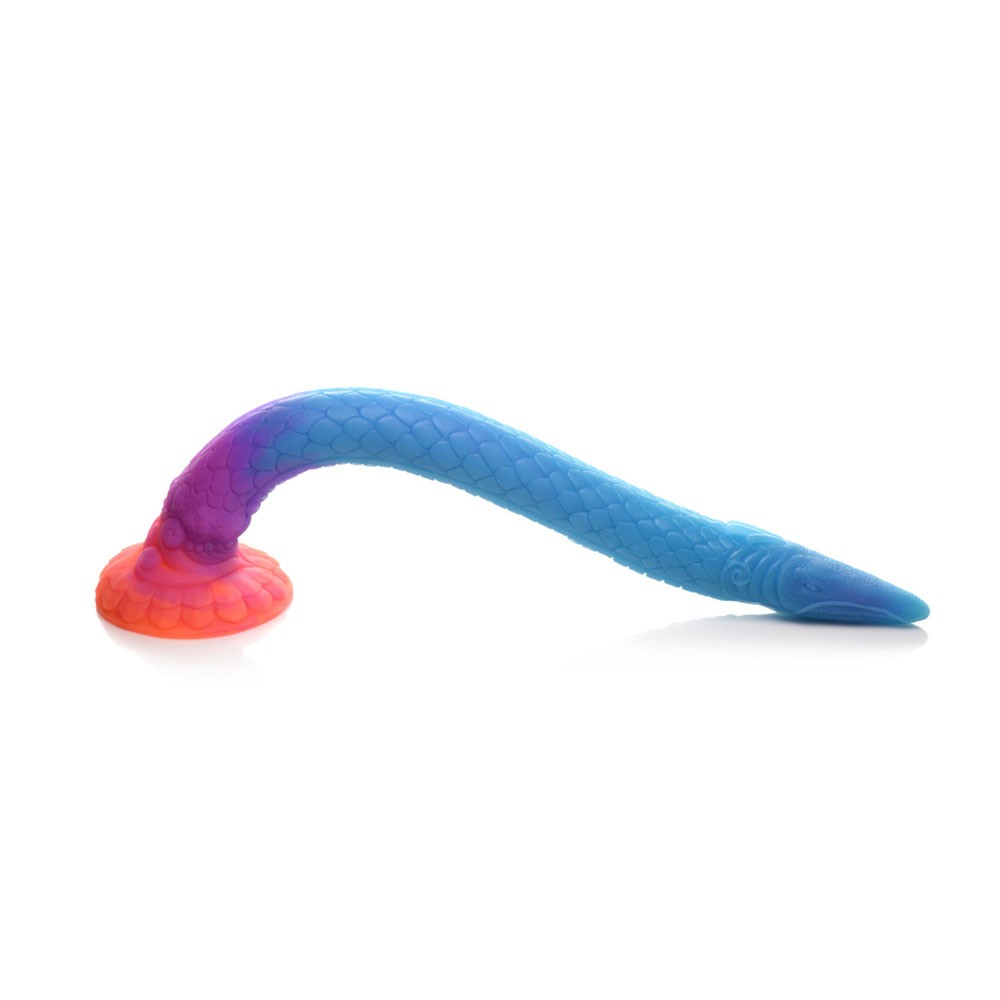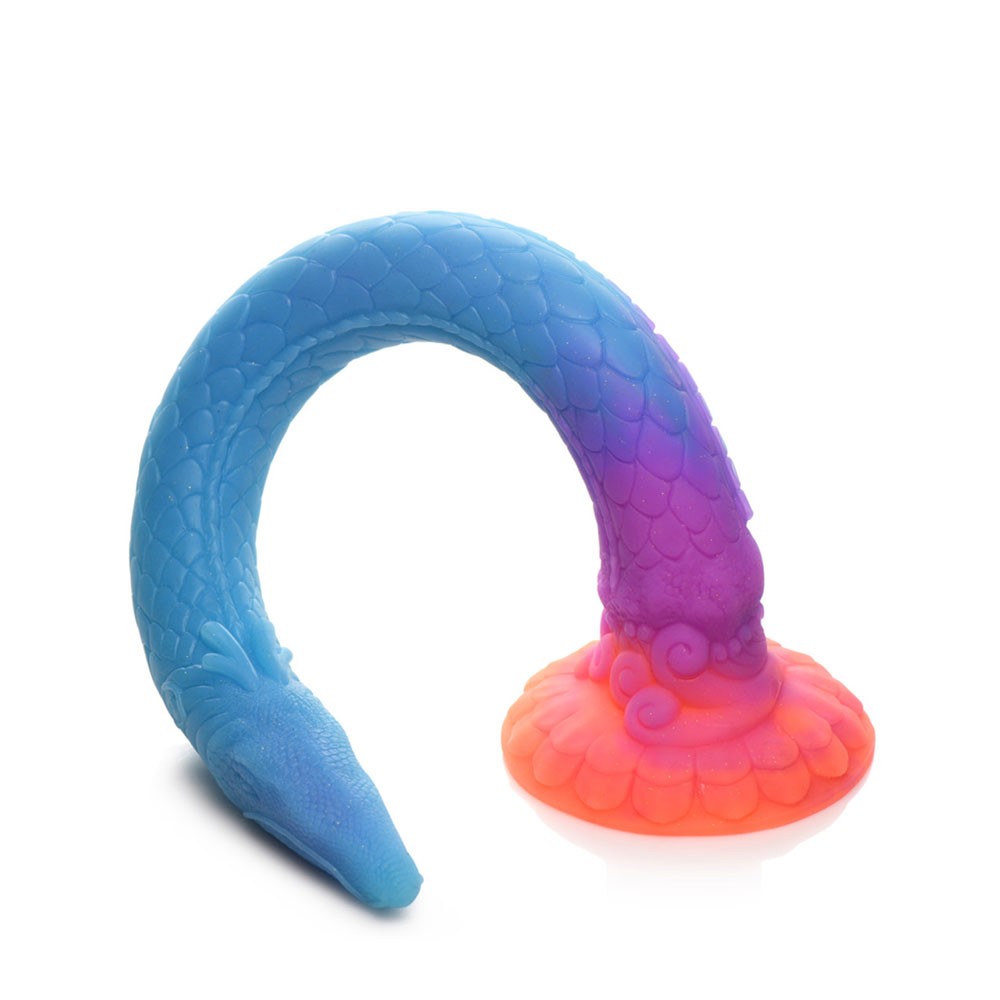 GUARANTEE

1-Year Product Guarantee. If DOA(Dead On Arrival), please contact us within 72 hours of delivery.