Introduction
Discover the extreme pleasure of uncharted territories with our Master Series Forced Spread Stainless Steel Anal Explorer. Expertly designed to push your boundaries, this advanced plaything features an expanding metal plug that broadens from a manageable 1.6 inches to an awe-inspiring 3.8 inches in diameter. Experience the invigorating chill of solid steel, or introduce a splash of warm water for thrilling temperature play that will leave you gasping. Made from sleek, body-safe, and nickel-free stainless steel, it is effortless to clean, ensuring every escapade is as sanitary as it is extraordinary. This anal explorer is versatile, compatible with all lube types, perfect for ambitious attempts at stretching your intimate limits.
The plug's tapered tip provides gentle, easy insertion, leading you into an exciting realm of enhanced pleasure. Once comfortably positioned, adjust the screws to slowly expand the toy into three sections, a thrilling sensation that is sure to satisfy the adventurous. Whether you're a veteran anal enthusiast or a curious explorer, this toy offers an ideal opportunity to experience the enticing allure of backdoor play. It's the perfect tool for those preparing for larger penetrations or fisting encounters. With its large central ring offering generous space, and six silicone o-rings that customize the expansion, you're able to prepare and stretch at your pace and comfort level.
Keeping this exploratory tool clean is easy. Simply wipe it down with an isopropyl alcohol and water solution or boil it for the most thorough cleansing. A quick wash with warm water and gentle soap, followed by a dedicated toy cleaner, will keep it in perfect condition for daily use.
For an unforgettable experience with a partner, ensure you're well-stocked with their preferred long-lasting, body-safe lube. Start with the plug at its smallest setting, gradually introducing your partner to its full potential. Gently turn the wingnuts to expand the plug, taking your time and remembering that pleasure is about the journey, not just the destination. Never rush or force anything – patience is key. After the play, shrink the plug back down before careful removal, then clean promptly to keep it ready for the next thrilling adventure.
Features
• Ideal for advanced anal exploration and training
• Easy to clean: stainless steel, nickel-free
• Gradual dilation: adjustable expansion for comfort
• Expanding metal plug: 1.6-3.8in (4.1-9.6cm) diameter
Parameter
Material:
Nickel-free Stainless
Expanded size:
1.6-3.8 in (4.1-9.6 cm)
Insertable Length:
3 in / 7.6 cm
Standard Configuration
1x Master Series Forced Spread Stainless Steel Anal Explorer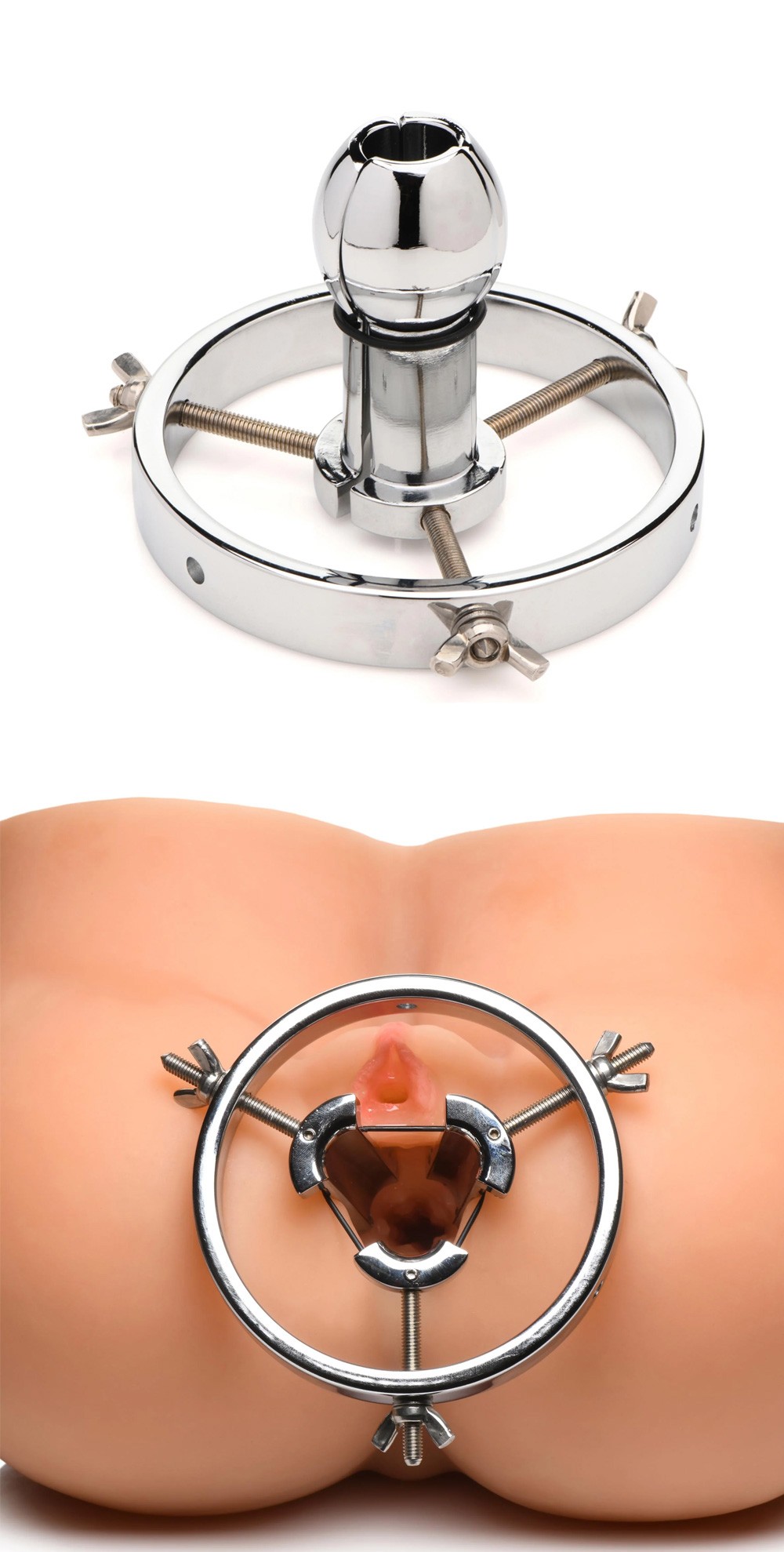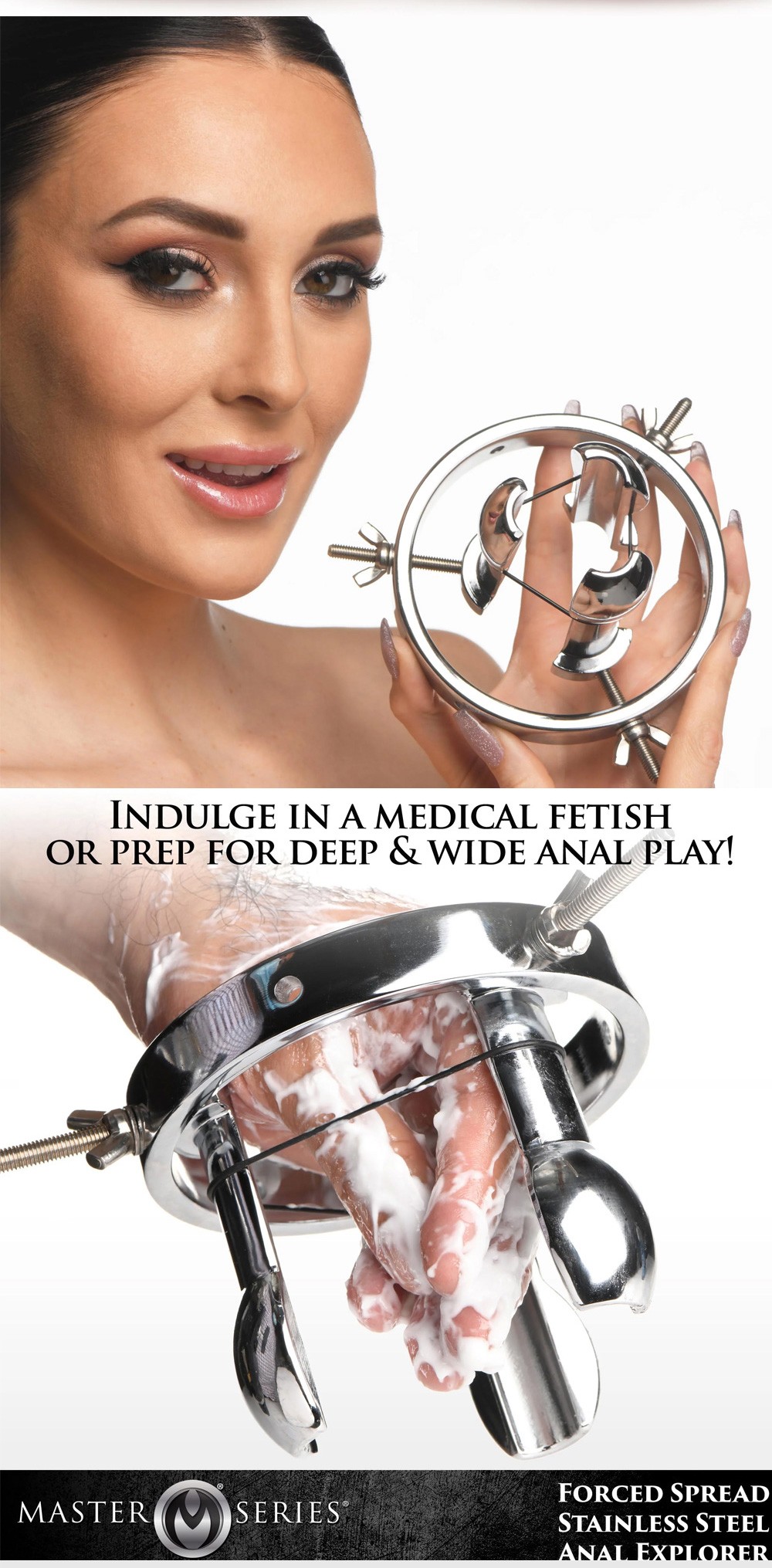 GUARANTEE

1 Year Product Guarantee. If DOA(Dead On Arrival), please contact us within 72 hours of delivery.