Introduction
Experience an irresistible fusion of leather and metal, where pleasure intertwines with a hint of pain. Master Series presents the alluring Coveted Collar and Clamp Union, a seamless blend of submission and sensuality. Crafted with a focus on your desires, this two-in-one set is designed to captivate your senses.
Elevate your intimate play with the premium leather collar, elegantly secured by a buckle, ensuring a snug and comfortable fit. Embracing the collar are two exquisite 12-inch chains, delicately attached to a front D-ring, offering a visual and tactile feast that awakens your deepest desires.
The climax of this union lies in the adjustable nipple clamps that grace the ends of the chains. These clamps grant you the power to adjust their tightness, allowing you to dictate the perfect balance between pleasure and pain. Quick-to-use thumb screws put you in control, empowering you to administer just the right amount of discipline your partner craves.
Designed with precision, the collar comfortably fits necks ranging from 14 to 18 inches, catering to a variety of sizes for a customized experience. The combination of sumptuous leather and sleek metal in black and silver tones creates an enchanting aesthetic that speaks of elegance and raw desire.
Features
• Seductive leather and metal combination
• Two-in-one collar and clamp set
• Adjustable nipple clamps with thumb screws
• Quality leather collar with buckle
Parameter
Measurements:
14-18 in / 35.6-45.7 cm
Standard Configuration
1x Master Series Coveted Collar And Clamp Union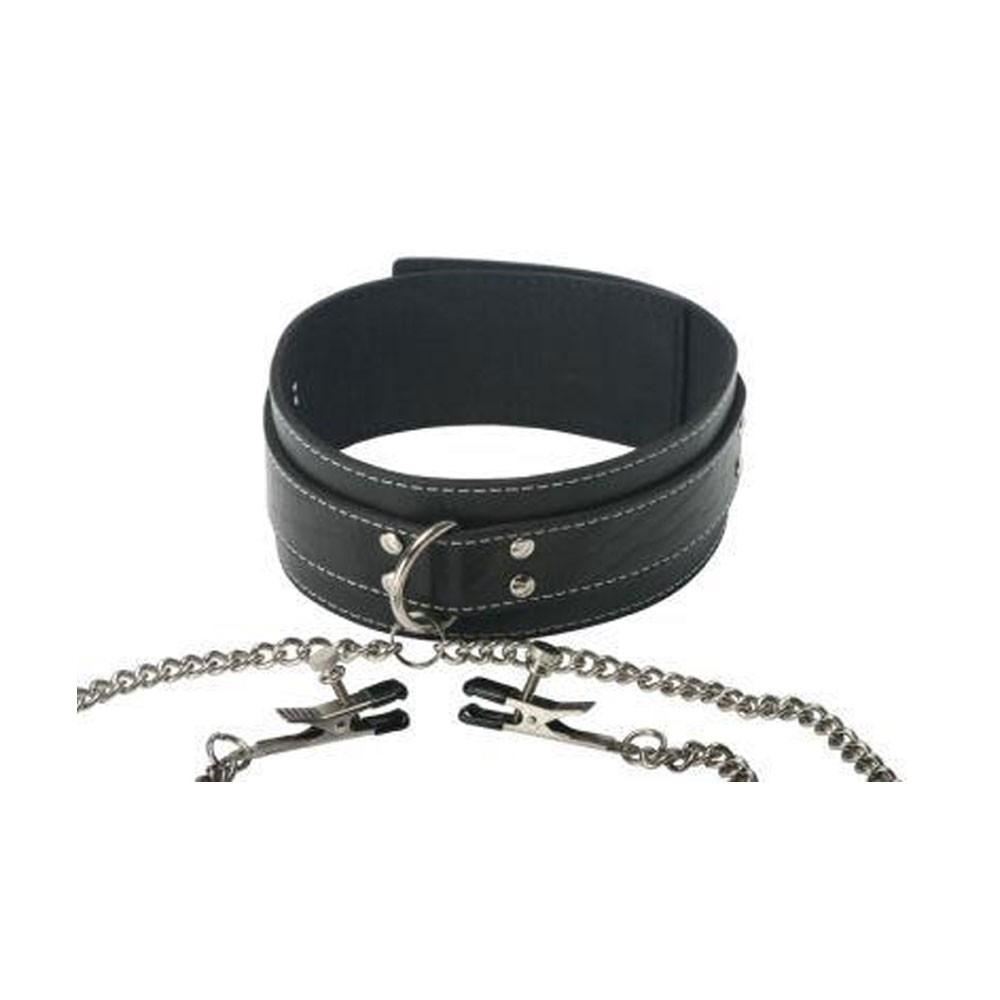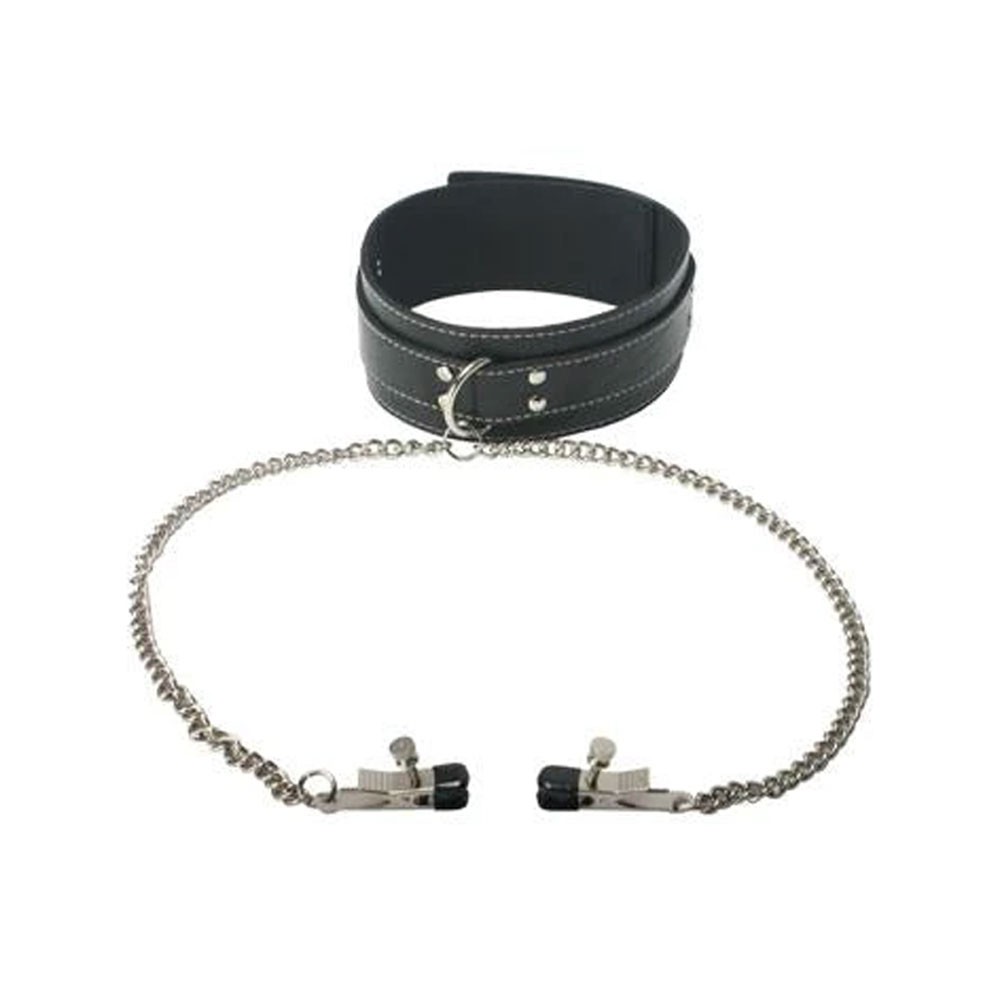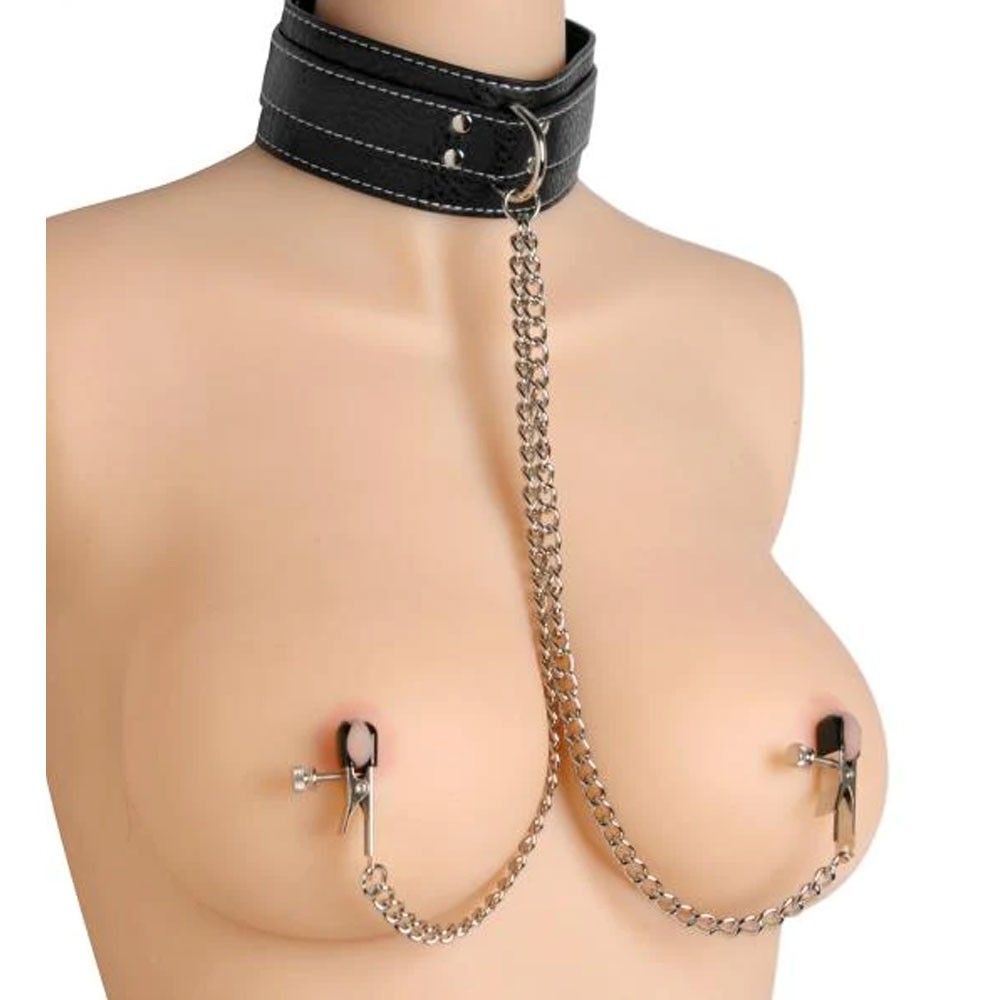 GUARANTEE
1 Year Product Guarantee. If DOA(Dead On Arrival), please contact us within 72 hours of delivery.