Introduction
Embrace the art of restraint with our alluring and distinctive Collar to Wrist Restraint Set, an all-in-one bondage ensemble that encapsulates luxury and functionality. Designed to captivate your senses, this exceptional three-in-one gear introduces a new level of intimacy to your playroom.
Unlock a world of tantalizing possibilities as you adorn your partner with the lavish vegan-friendly collar, adorned with not one, but three strategically placed D-rings. Complementing this centerpiece are the two cuffs, each embellished with their own D-ring, harmoniously connected by intricate connector chains. This fusion of elements ensures your plaything's captivating allure while allowing you to explore their every whim.
Crafted with comfort and durability in mind, the restraints boast secure padding and resilient materials, granting you the freedom to indulge in your fantasies for as long as desire commands. The duotone aesthetic, elegantly coated in brass, exudes a timeless charm, while gold accents lend an air of opulence that speaks to the refined connoisseur in you.
With measurements that cater to versatility, the collar adjusts from 12 to 21 inches in circumference, exuding a bold statement with its 2.5-inch width. The cuffs offer a similar range, accommodating wrists from 6 to 9.5 inches in circumference, ensuring a snug fit that invites both comfort and enticement. The wrist connector chain, measuring 6.5 inches in length, and the collar connector chain, extending gracefully at 17 inches, beckon you to explore every movement and dynamic.
Features
• Versatile 3-in-1 Bondage Set
• Luxurious Vegan-Friendly Collar & Cuffs
• Secure, Comfortable Padding for Prolonged Play
• Elegant Duotone Design with Gold Accents
Parameter
Material:
polyurethane PU coat leather, metal.
Collar Length:
12-21 in / 30.5-53.3 cm
Collar Width:
2.5 in / 6.4 cm
Wrist Length:
6.5 in / 16.5 cm
Collar Chain Length:
17 in / 43.18 cm
Standard Configuration
1x Master Series Coax Collar To Wrist Restraints Black Brown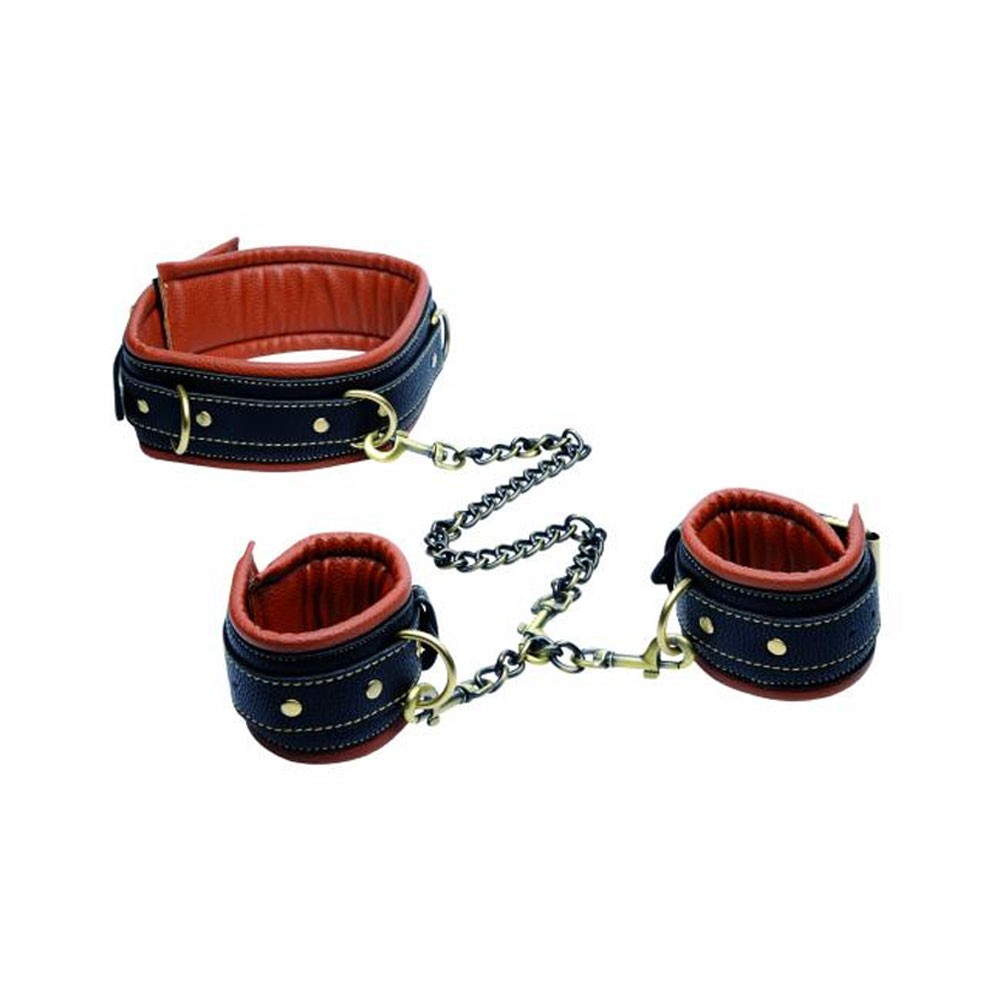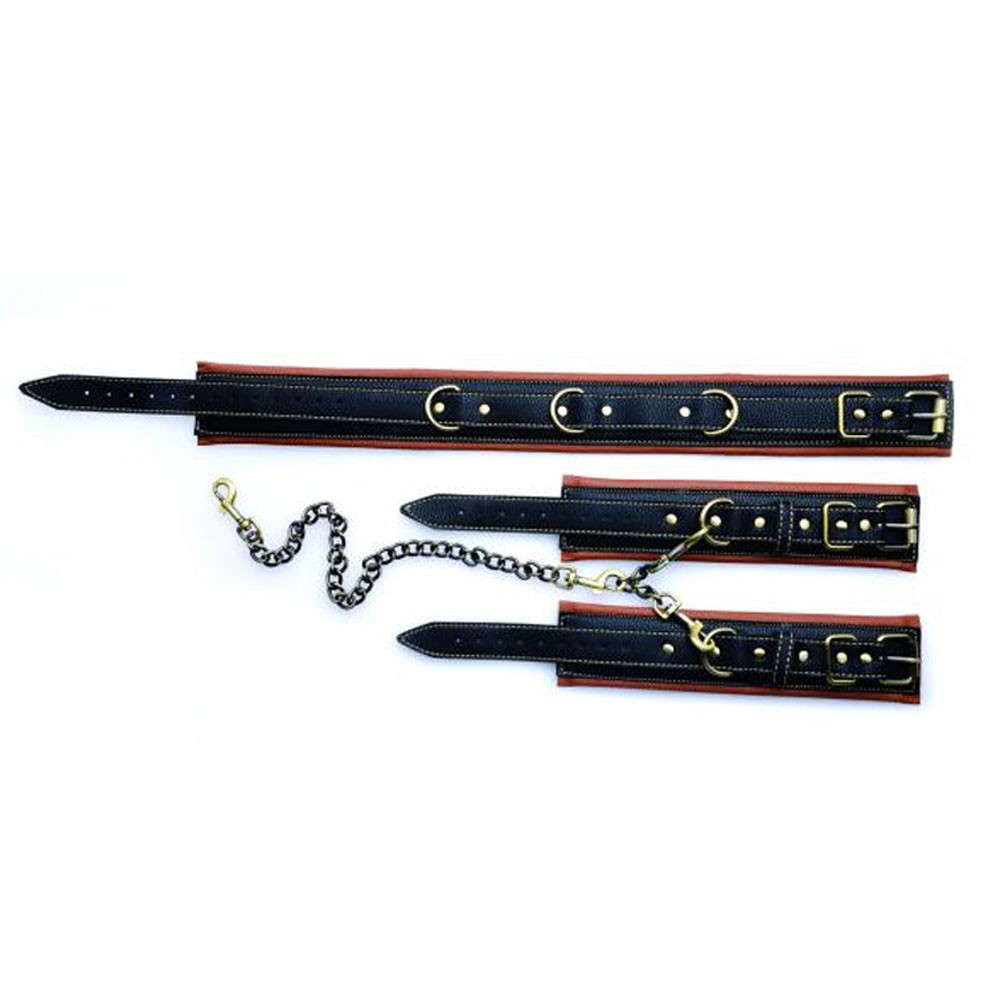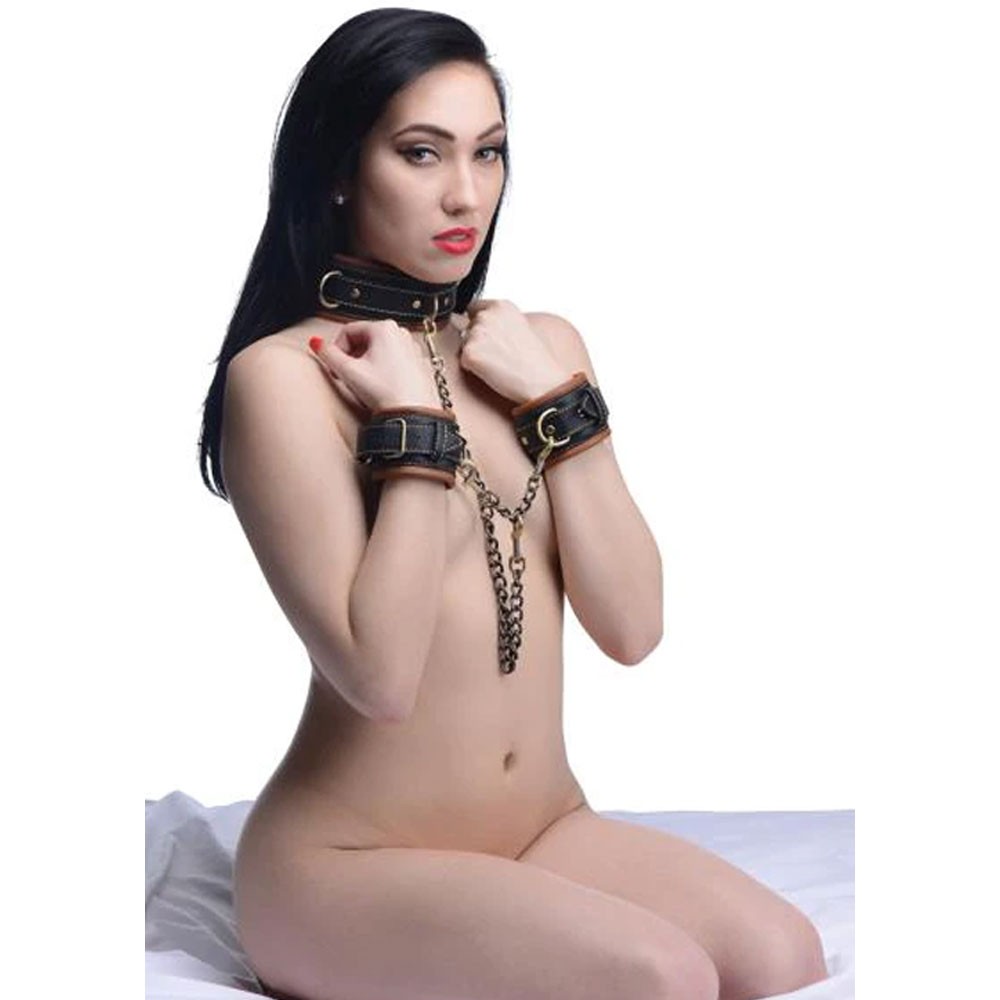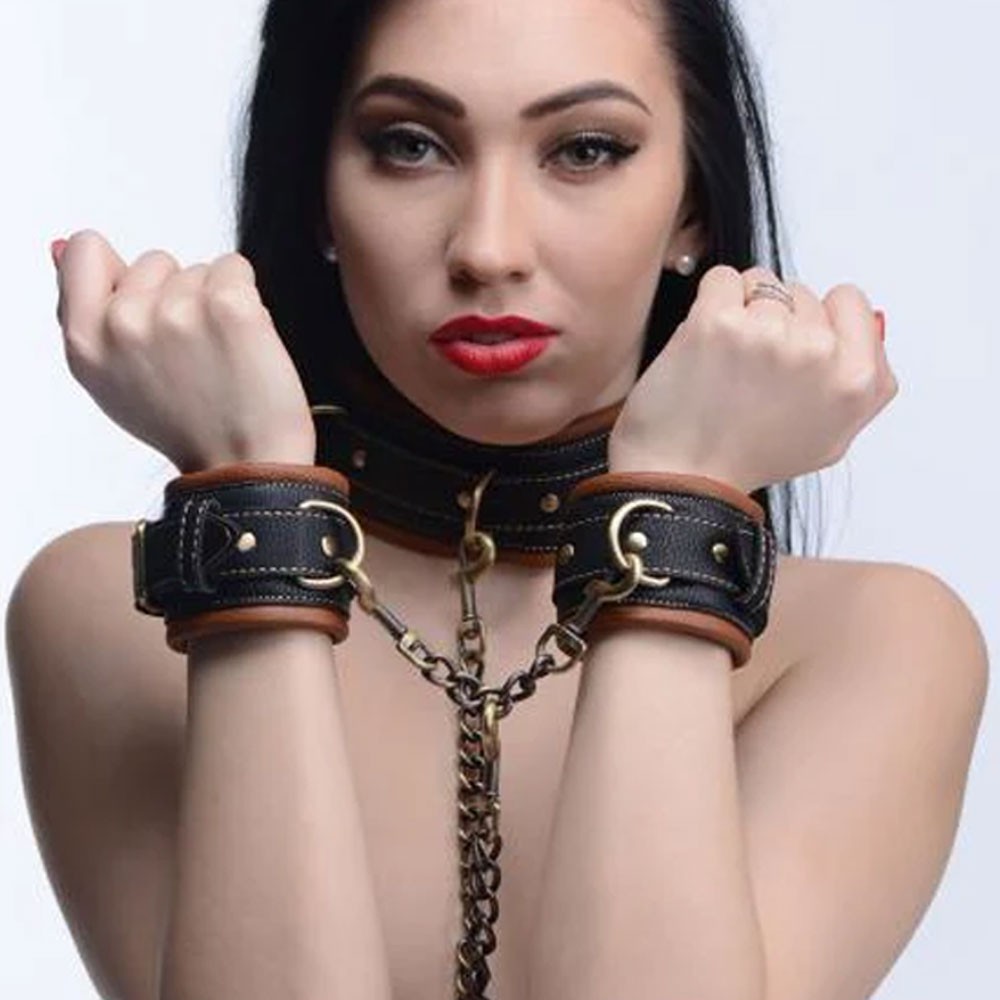 GUARANTEE
1 Year Product Guarantee. If DOA(Dead On Arrival), please contact us within 72 hours of delivery.