Introduction
Indulge in the thrill of advanced anal pleasure with the Master Series accordion-style inflatable anal plug. Crafted for those who seek a new and stimulating experience, this unique plug offers a full and satisfying sensation unlike any other.
Made from sleek and smooth rubber, the design of this anal accessory is both innovative and comfortable. The tapered tip facilitates easy insertion, ensuring a pleasurable experience from the start. Once in place, the accordion-like body can be expanded to your desired size with just a few squeezes of the user-friendly pump. Whether you're a beginner looking to explore or an experienced enthusiast craving more, this plug adapts to your needs, offering an incredible stretch that's as gentle or intense as you desire.
Control is at your fingertips with the inclusion of a quick-release pressure valve, allowing you to tailor the expansion to your comfort level and deflate the plug rapidly when needed. This feature not only provides safety but also adds to the excitement, giving you the power to customize your experience in the moment.
The slightly flared base of the plug assures secure play and easy removal, adding an extra layer of convenience to your exploration. Its innovative design, combined with top-notch materials, ensures a sensation that is not just full and stretching but also incredibly stimulating.
Features
• Inflatable, accordion-style design for full feeling
• Smooth rubber with tapered tip for easy insertion
• Pressure release valve for quick deflation
• Slightly flared base ensures easy removal
Parameter
Deflated Plug Length:
10 in / 25.4 cm
Inflated Plug Length:
15 in / 38 cm
Inflated Plug Diameter:
2.65 in / 6.7 cm
Standard Configuration
1x Master Series Accordion Inflatable XL Anal Plug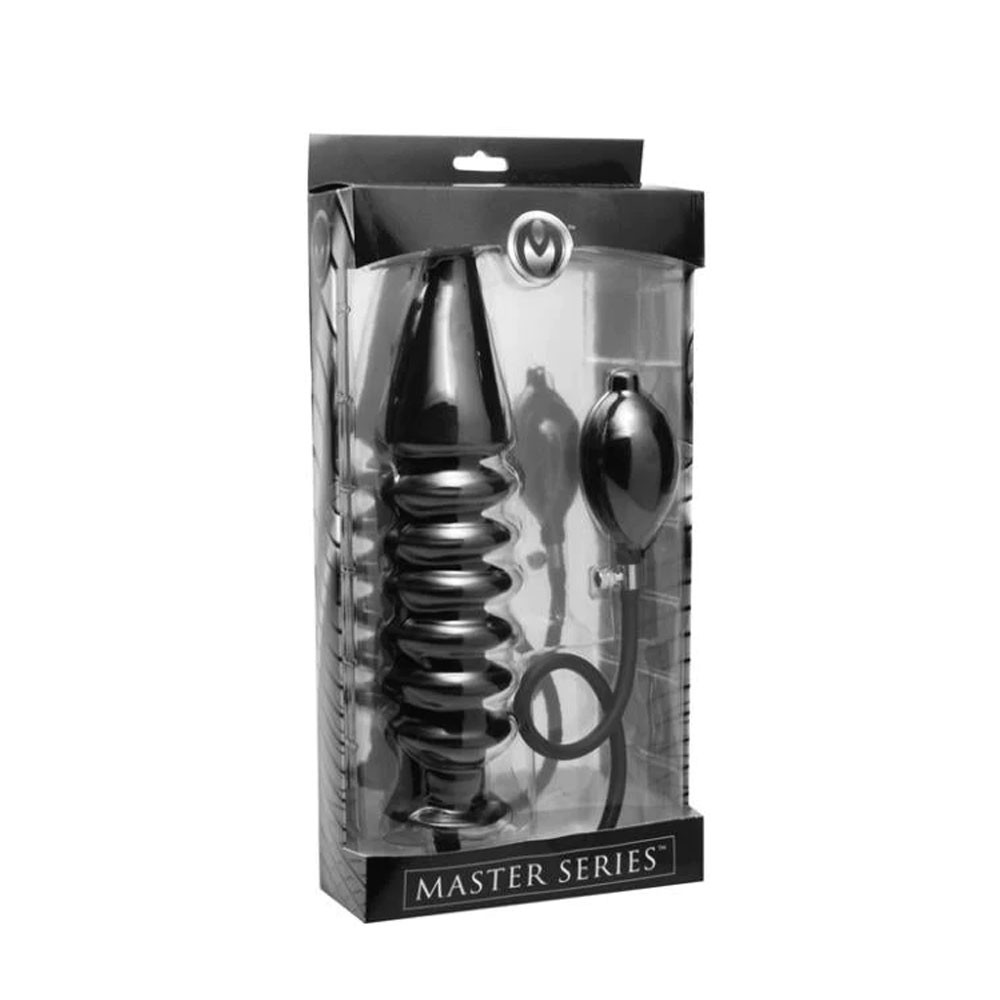 GUARANTEE
1 Year Product Guarantee. If DOA(Dead On Arrival), please contact us within 72 hours of delivery.