Introduction
Indulge in the thrilling world of dominance and submission with this exquisitely designed paddle, perfect for disciplining your adventurous playmate. Crafted with a keen eye for detail and functionality, this robust tool promises to deliver just the right amount of punishment and pleasure.
Built to last and to impress, the paddle features a steel-enforced structure that ensures it remains stiff and unyielding, mirroring the resolve needed in those heated moments. The 12.5-inch length and 2.5-inch width provide a generous surface area, allowing for precise control and intensity in every strike, while the 0.25-inch thickness adds to the satisfying impact.
The visual appeal of this paddle is no less captivating than its functional attributes. One side flaunts a mesmerizing red and black diamond pattern, embossed to create a textured surface that not only looks elegant but feels sensational against the skin. The flip side offers a smooth, faux leather finish, offering a versatile range of sensations to explore.
The handle, meticulously designed for both comfort and practicality, features a loop for convenient hanging. This loop can also be wrapped around the wrist, ensuring a secure grip as you take command of the situation. The combination of vinyl and faux leather materials elevates the aesthetic appeal while maintaining durability.
Features
• Steel-enforced design for stiffness
• Red and black diamond pattern, faux leather side
• Loop on handle for hanging or gripping
Parameter
Materials:
Stainless Steel
Standard Configuration
1x Master Series Crimson Tied Steel Enforced Spanking Paddle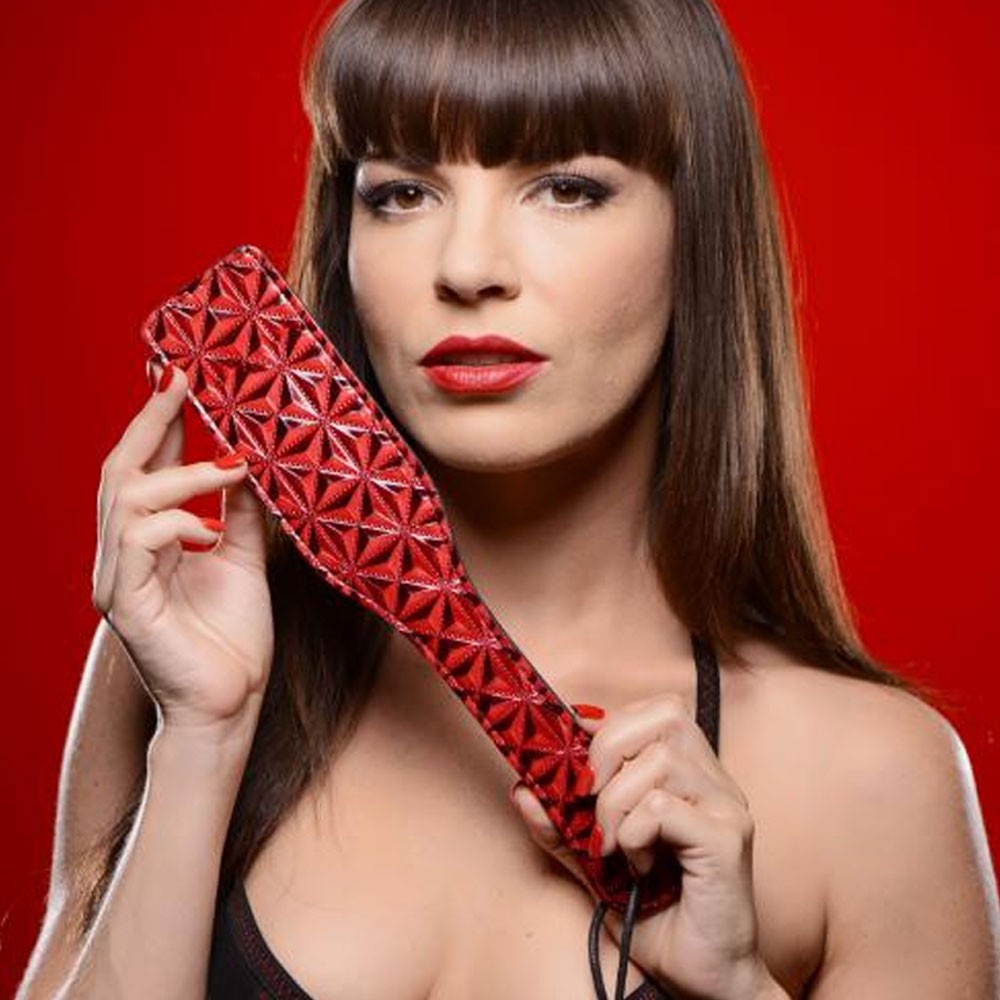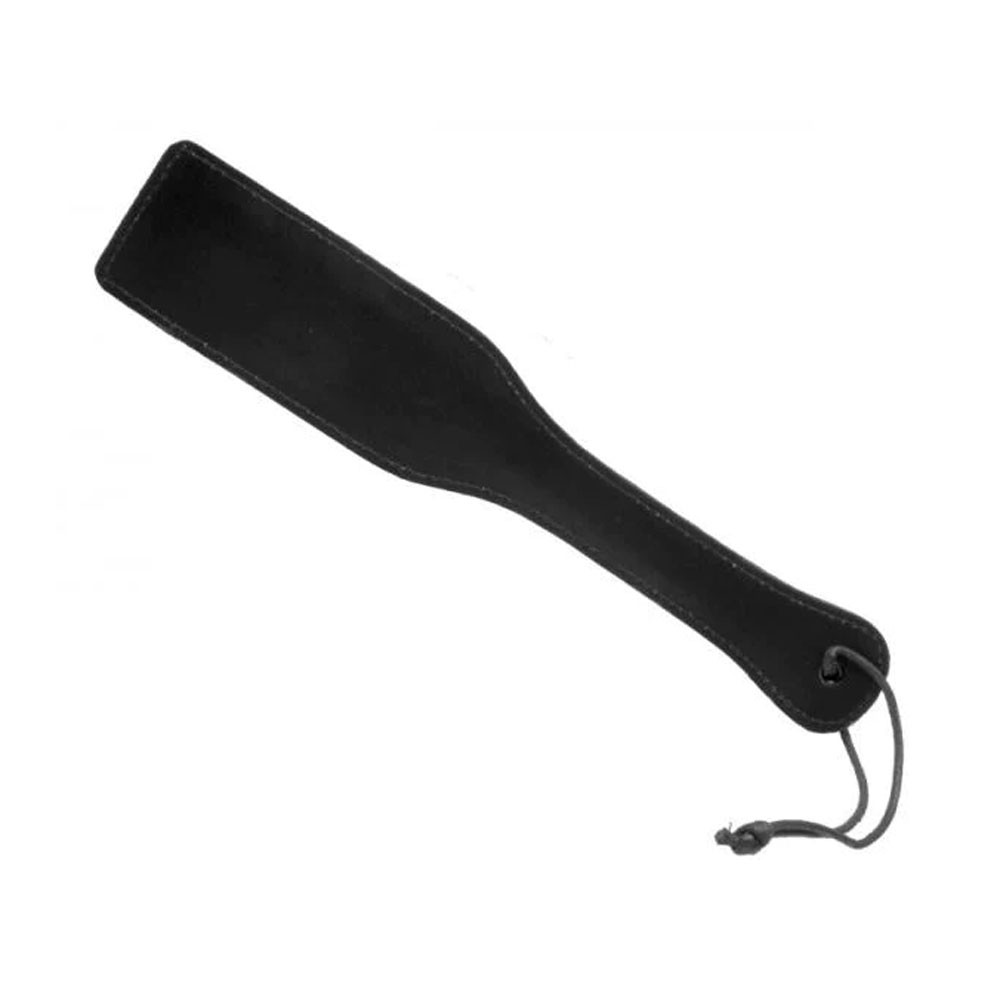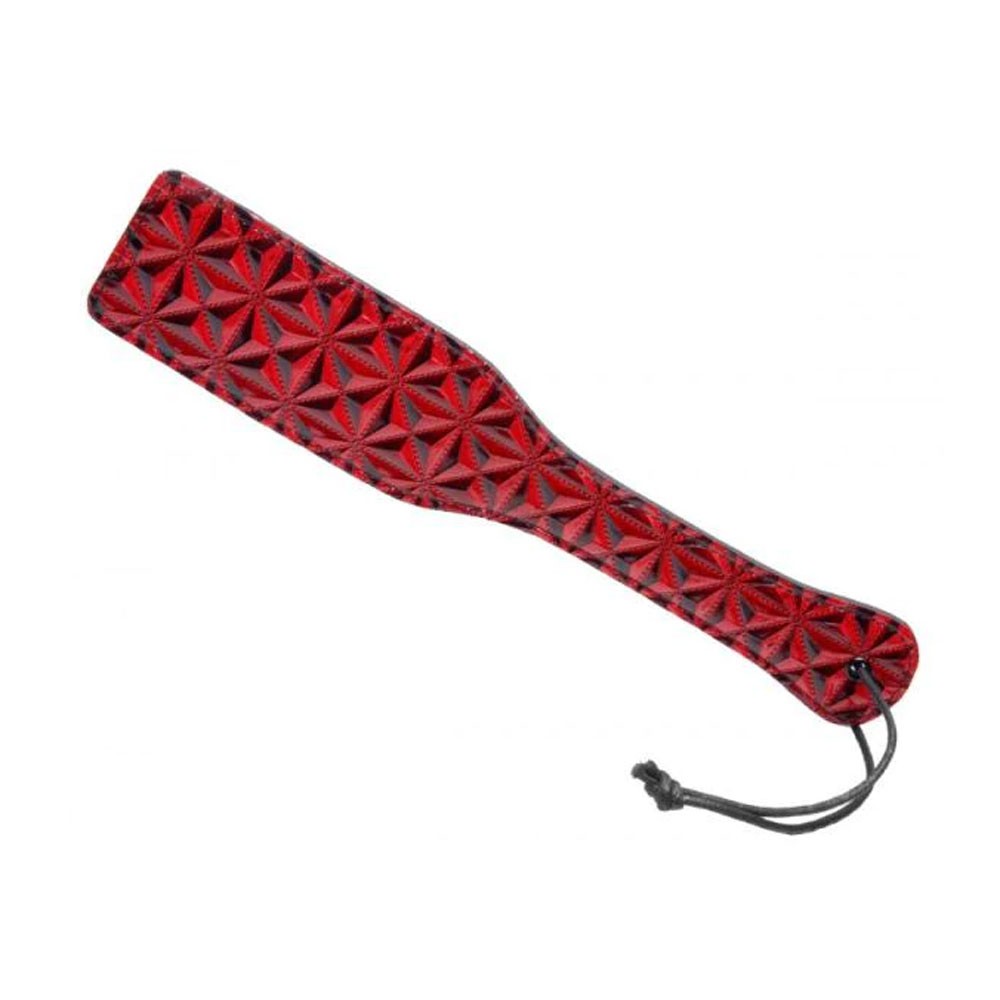 GUARANTEE
1 Year Product Guarantee. If DOA(Dead On Arrival), please contact us within 72 hours of delivery.