Introduction
Introducing the adult toy Aneros Maximus Syn Trident Special Edition, a culmination of advanced design and a mission to promote prostate health. In collaboration with ZERO – The end of Prostate Cancer, Aneros embarks on a noble journey to bring awareness, while ensuring unmatched pleasure for its users.
This Limited Edition Blue MGX Syn Trident is more than just a prostate stimulator. It's an artful blend of form and function, designed to provide the ultimate in responsiveness. Crafted with precision, each curve and angle aims to deliver focused stimulation, unlocking sensations that are intense, varied, and simply unforgettable.
Using the Maximus Syn Trident is a journey of discovery. Its ergonomic design ensures it aligns perfectly with the contours of the male body, amplifying stimulation. For beginners, it's a gentle introduction to prostate stimulation, and for the experienced, it's a step up into intensified pleasure. With every movement, the Trident awakens areas that traditional toys may miss, leading to heightened sensations and more profound climaxes.
For those who seek both pleasure and purpose, this male masturbator is your match. It's not just about experiencing unrivaled pleasure; it's about promoting health and taking a stand against prostate cancer. Dive into a world where luxury meets awareness, and every moment counts.
Features
• Angled head for precise prostate massage.
• New Trident arms enhance movement.
• Contoured MAMA for varied motion.
• Perineum tab stimulates externally.
• Kundalini tab heightens back sensations.
Parameter
Tip Width:
0.8 in / 2.03 cm
Mid-Ridge Width:
0.98 in / 2.5 cm
Stem to Perineum Distance:
1.6 in / 4.06 cm
Insertable Length:
3.7 in / 9.4 cm
Standard Configuration
1x Prostate Stimulator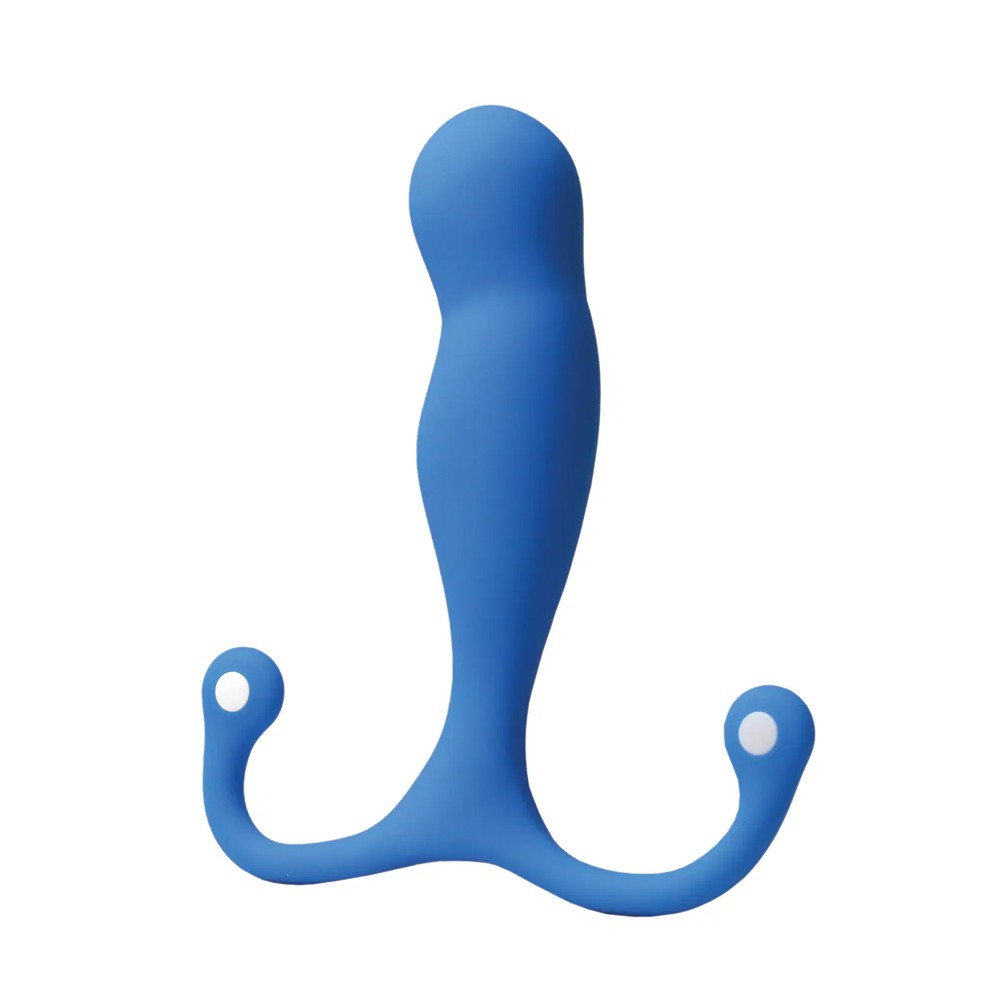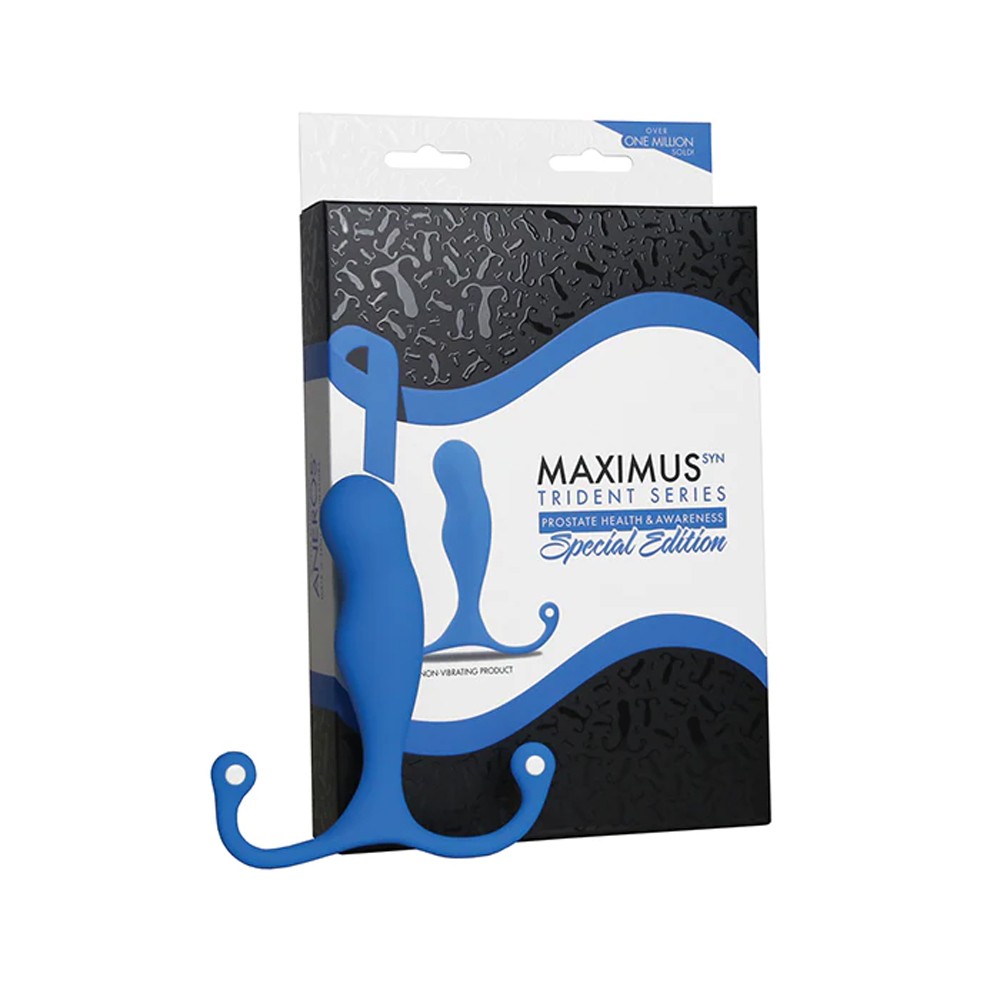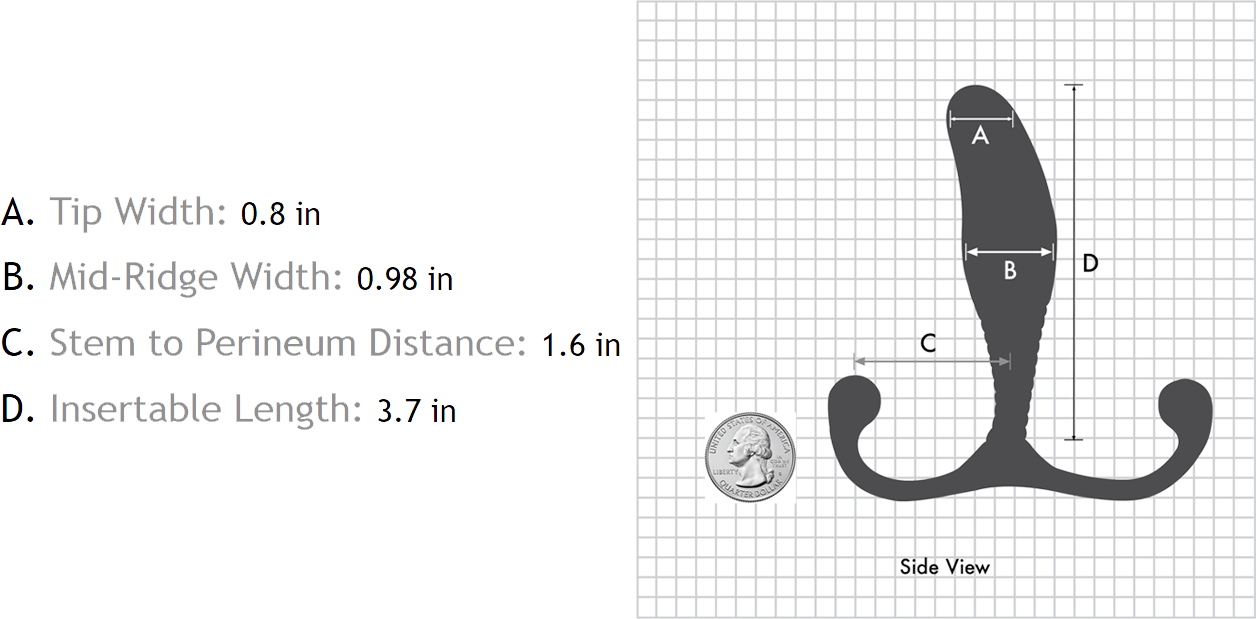 GUARANTEE
1 Year Product Guarantee. If DOA(Dead On Arrival), please contact us within 72 hours of delivery.