Introduction
Introducing the Dual-End Stainless Steel Dildo - a sleek and versatile adult toy designed for both vaginal and anal stimulation. With its smooth, curved design, this double-ended delight is perfect for exploring your deepest desires. When used with lubricant, it glides effortlessly inside, delivering pleasurable sensations in a compact, easy-to-store package. Crafted from hygienic, body-safe materials, it's a breeze to clean and maintain. Let's dive into the detailed features of this enticing product that will surely pique the interest of potential buyers.
Elegant Design: The Stainless Steel Metal Double Ended Dildo boasts an aesthetically pleasing design, with a lustrous finish and fluid curves. Its symmetrical shape offers two distinct ends, each with a unique width and contour, allowing users to experiment with different sensations and levels of stimulation.
Smooth Curves for Enhanced Pleasure: This double-ended dildo's seamless, curved structure makes it ideal for reaching those hard-to-access pleasure points, whether used for vaginal or anal play. The gentle curves of the toy follow the natural contours of your body, ensuring a comfortable and enjoyable experience.
Effortless Glide with Lubricant: The smooth, non-porous surface of the Stainless Steel Metal Double Ended Dildo works in harmony with lubricants, creating a silky glide for easy insertion and removal. This also reduces friction and discomfort during use, making for an unforgettable experience.
Compact and Easy to Store: This versatile toy's petite size makes it a convenient addition to your collection, fitting discreetly into your drawer or travel bag. Despite its small stature, it delivers powerful sensations, making it the perfect companion for solo play or intimate moments with a partner.
Hygienic and Easy to Clean: The non-porous, body-safe stainless steel construction of this double-ended dildo ensures a hygienic experience with every use. Simply wash it with warm water and mild soap, or use a dedicated sex toy cleaner to maintain its pristine condition.
Versatility for Vaginal and Anal Play: The Stainless Steel Metal Double Ended Dildo is a versatile and adaptable toy that can be used for both vaginal and anal stimulation. This flexibility allows users to explore and enjoy a variety of sensations, making it an ideal choice for adventurous individuals or couples.
Experience the ultimate in pleasure and satisfaction with the Stainless Steel Metal Double Ended Dildo. This elegantly designed, versatile toy offers a range of sensations to suit your desires, all while being compact, easy to clean, and hygienic. Whether you're indulging in solo play or sharing the fun with a partner, this double-ended dildo is sure to become a cherished addition to your intimate collection. Don't miss out on the opportunity to explore new realms of pleasure with this luxurious adult toy.
Features
• Elegant design, dual-ended for versatility.
• Smooth curves, enhanced pleasure.
• Compact, easy storage and travel.
• Hygienic, simple cleaning process.
• Durable, long-lasting stainless steel.
Parameter
Total Length:
9.5cm(3.74in)
Standard Configuration
1x Dildo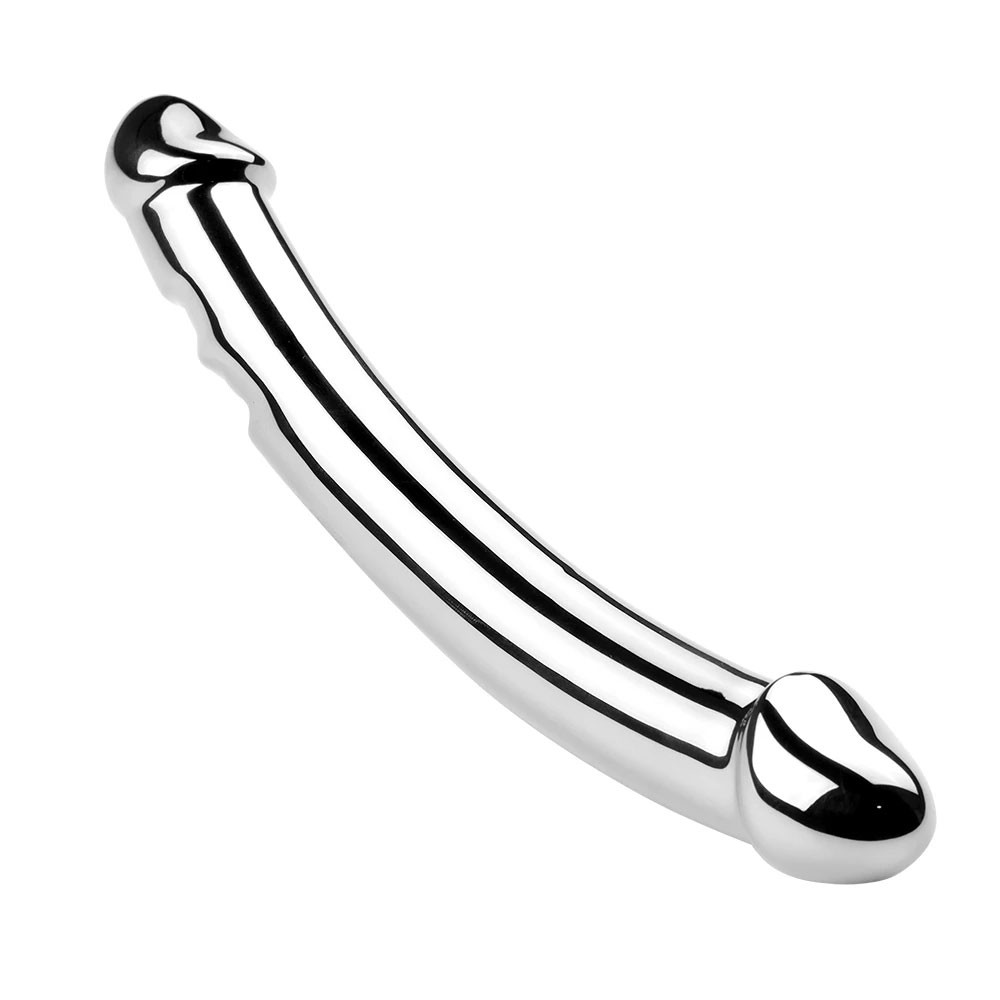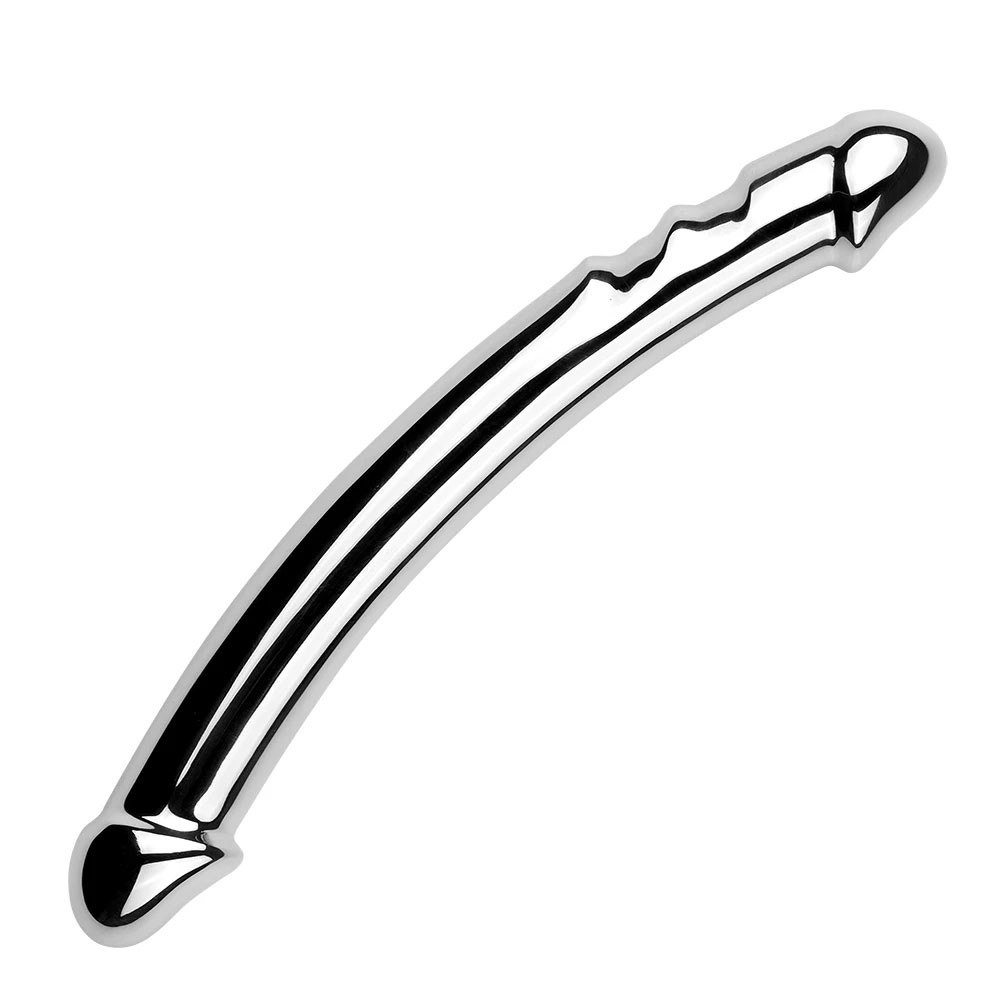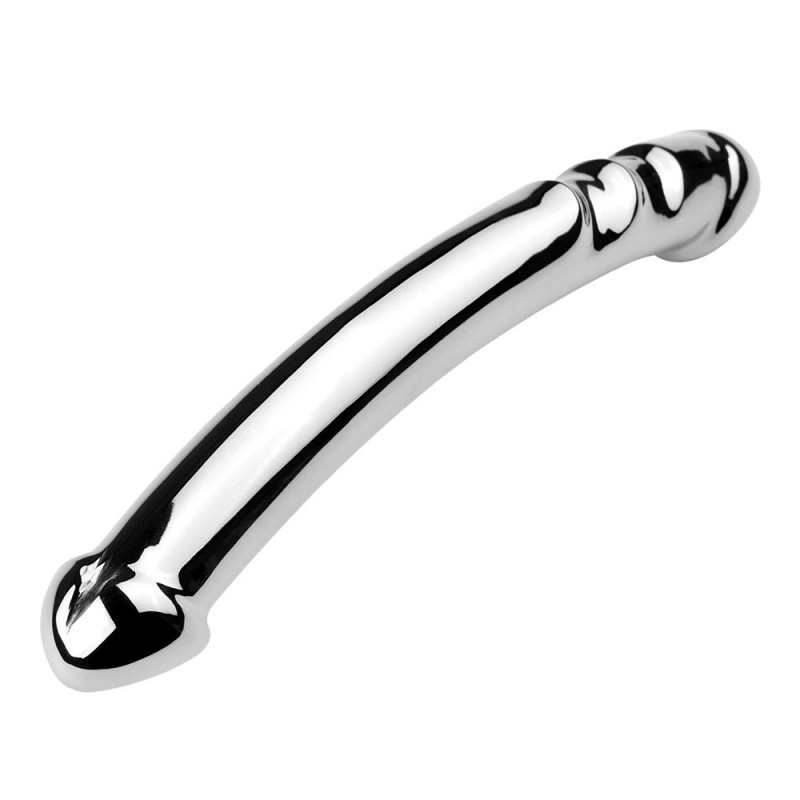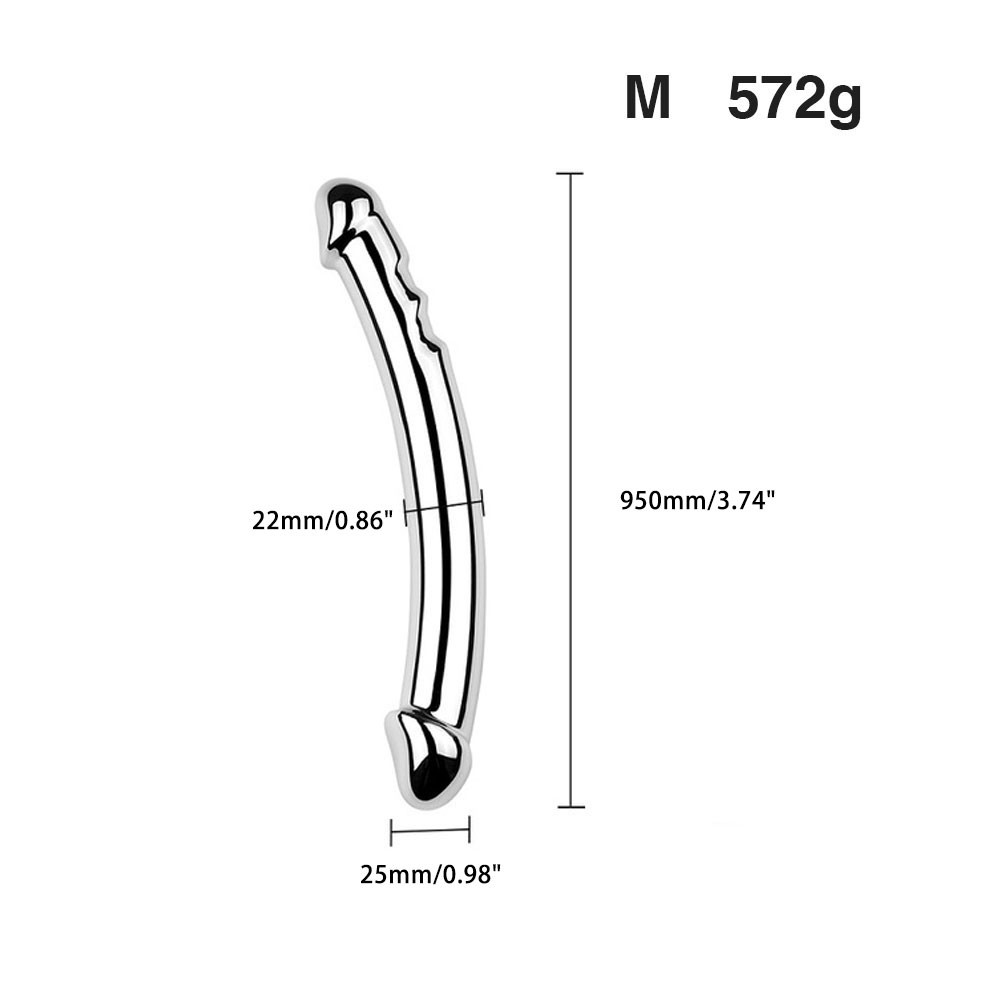 GUARANTEE
1-Year Product Guarantee. If DOA(Dead On Arrival), please contact us within 72 hours of delivery.