Introduction
Crafted with meticulous precision, this anal plug is designed to elevate pleasure and satisfaction like never before. Our focus on quality, design, and functionality makes it an essential addition to your collection of sex toys.
Privacy and tranquility are paramount when it comes to your intimate moments. Our Metal Vibrating Anal Plug operates whisper-quietly, ensuring peaceful enjoyment that belongs exclusively to you. Discover the serenity of uninterrupted pleasure.
Satisfy your desires anytime, anywhere. This anal plug's versatile design caters to a wide range of usage scenarios. Whether you're seeking solo adventures or enhancing intimate moments with a partner, it's your key to complete satisfaction.
Our anal plug boasts a smooth, body-safe surface that effortlessly fulfills your deepest desires. Its thoughtful design allows for easy insertion and withdrawal, ensuring a comfortable and satisfying experience. Feel filled and satisfied like never before.
Say goodbye to the hassle of batteries. Our Metal Vibrating Anal Plug features magnetic rechargeability, ensuring it's always ready for your next thrilling session. Enjoy pure pleasure anytime, anywhere, without interruption. Don't hold back your wet fantasies. With an IPX5 waterproof rating, this anal plug invites you to dive into a world of pleasure without reservations. And when the fun is over, the easy-to-clean design ensures your product remains pristine.
Don't deny yourself the pleasure, satisfaction, and well-being you deserve. Elevate your intimate moments, embrace your desires, and invest in the Metal Vibrating Anal Plug. Order now to unlock a world of unparalleled fulfillment, health, and serenity. Make your desires a reality and experience pleasure like never before with this exceptional addition to your collection of sex toys.
Features
• Precision design for heightened pleasure.
• Whisper-quiet operation for intimate tranquility.
• Versatile usage scenarios for complete satisfaction.
• Smooth, body-safe surface for deep fulfillment.
• Magnetic rechargeable and IPX5 waterproof for convenience.
Parameter
Size:
0.82 x 1.18 x 3.96 in / 2.09 x 3.00 x 10.5 cm
Standard Configuration
1x Metal Butt Plugs
1x Remote
1x USB Cable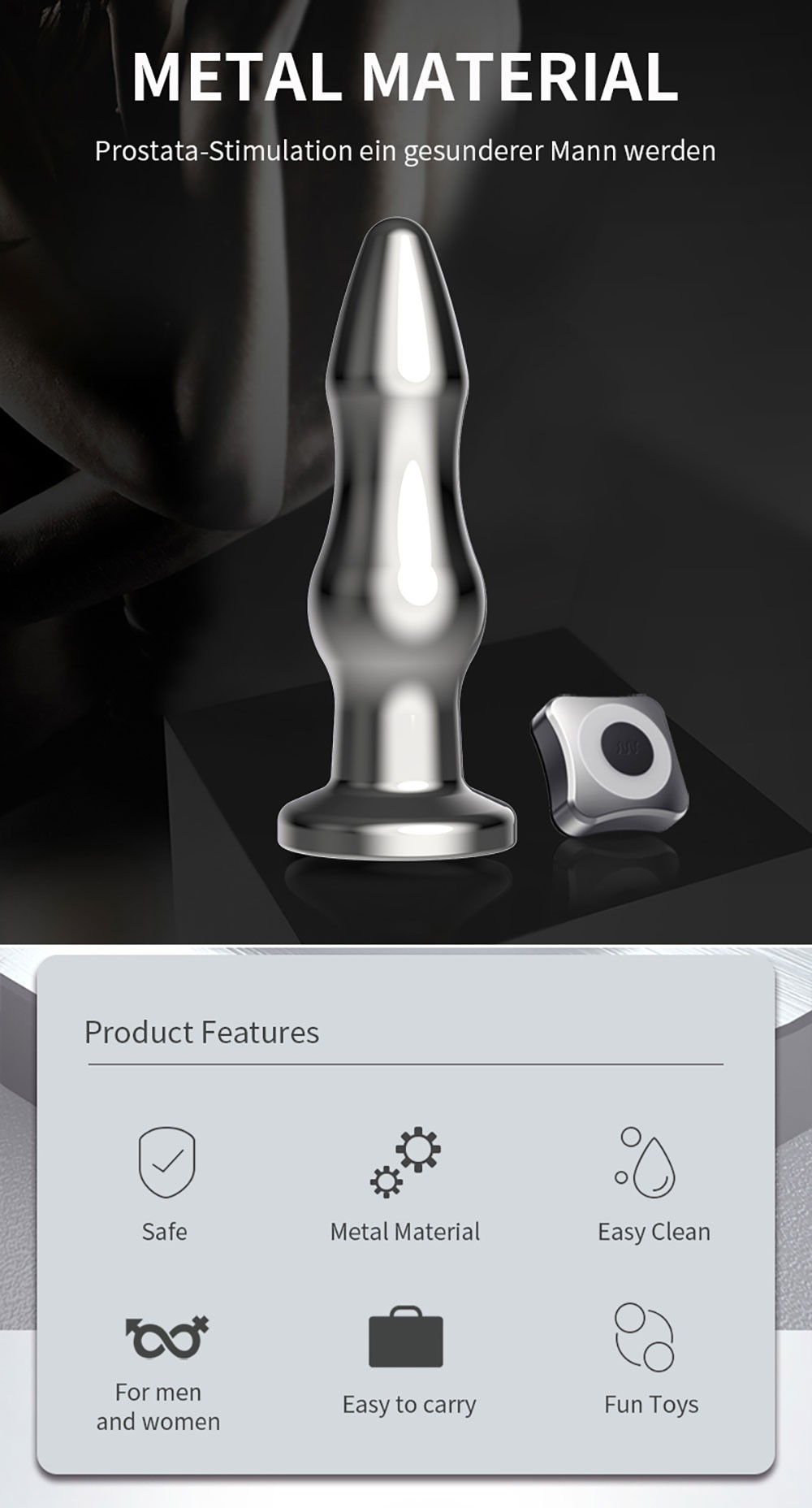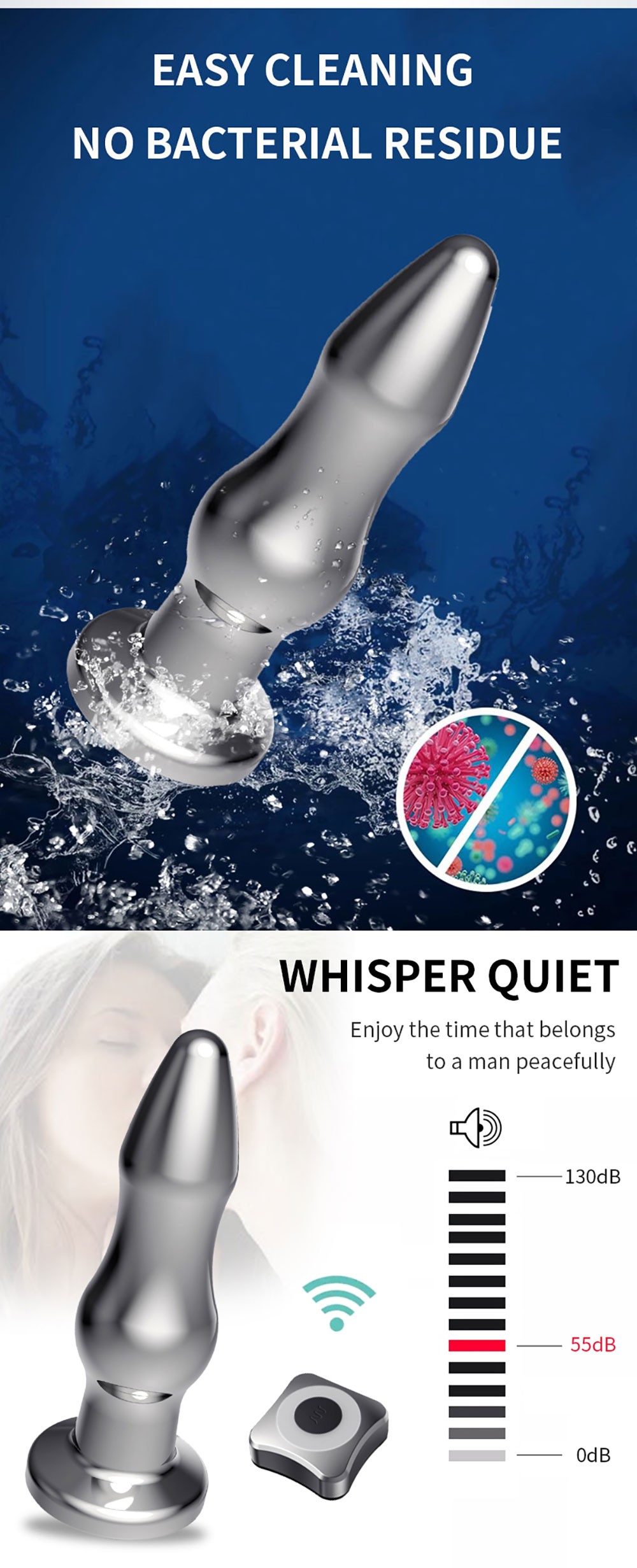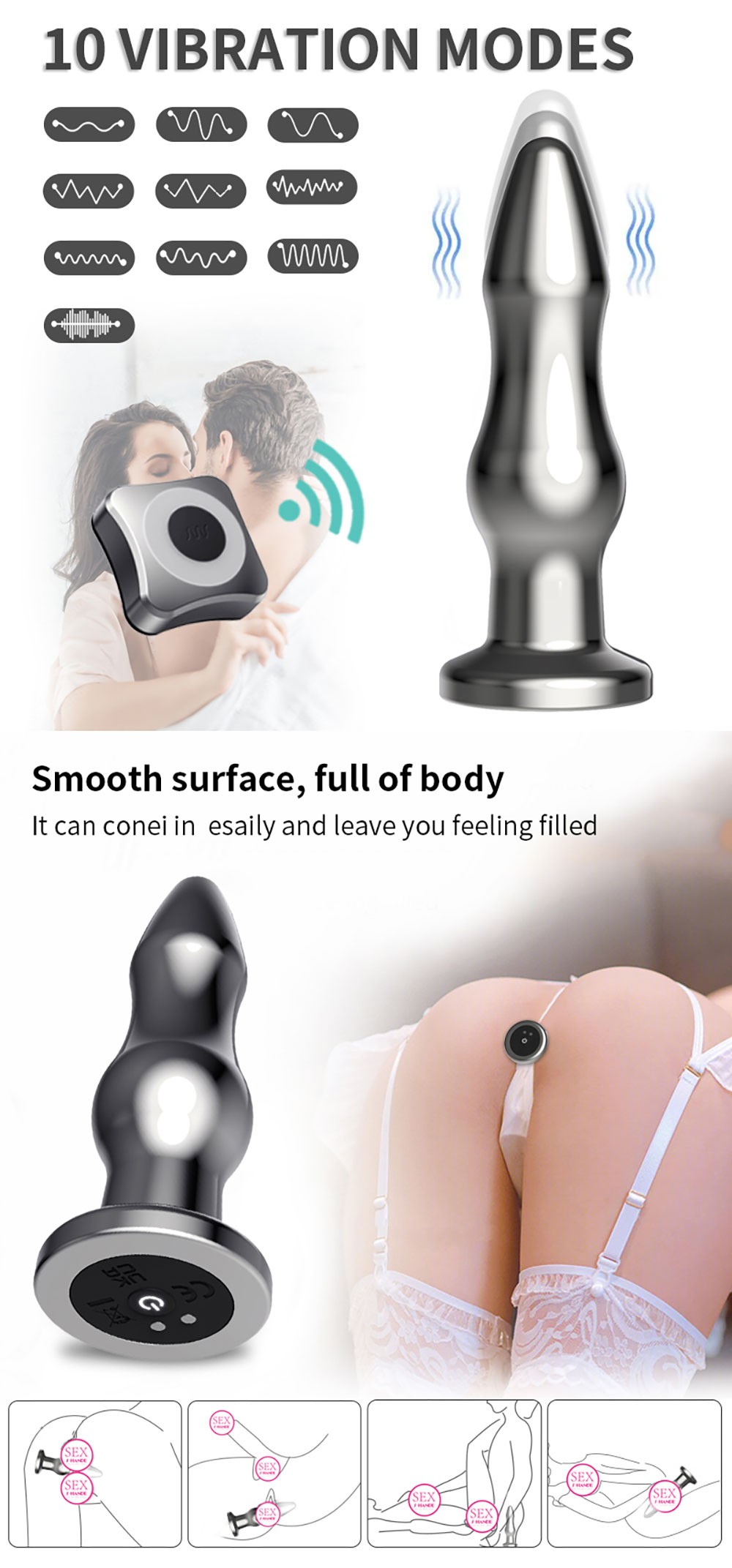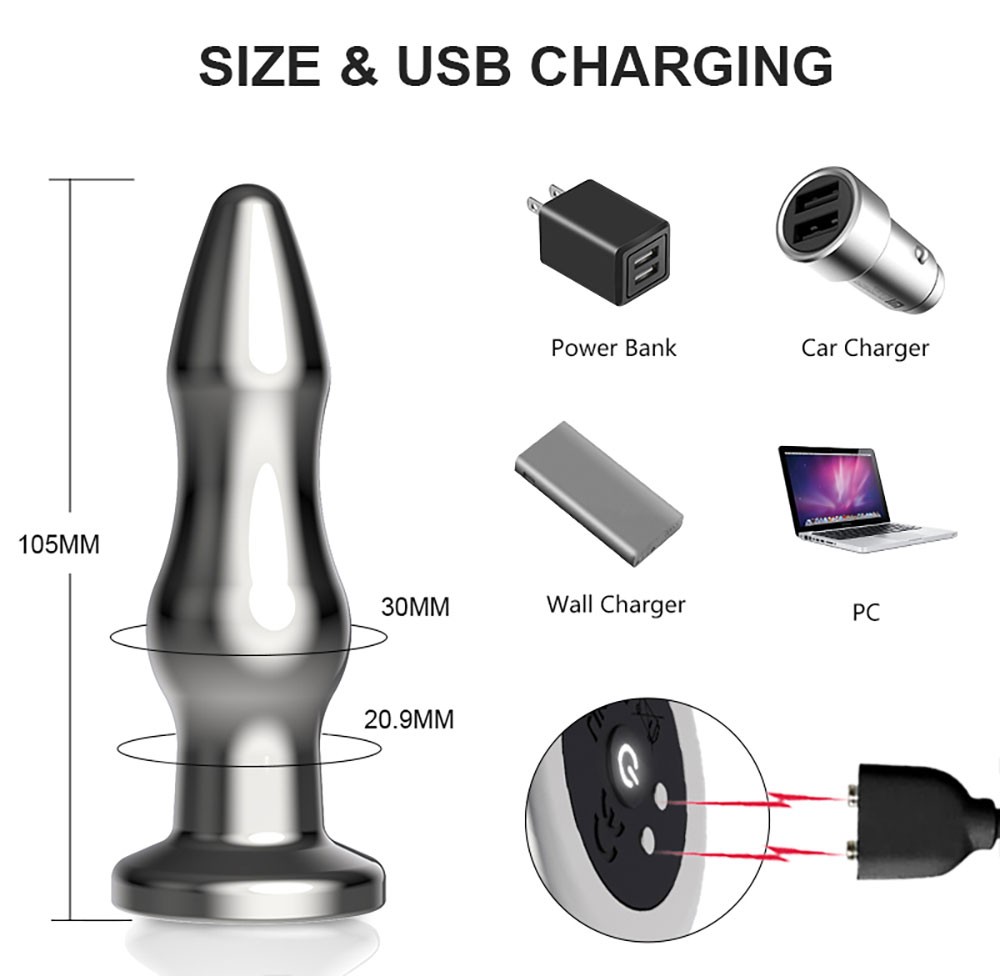 GUARANTEE
1-Year Product Guarantee. If DOA(Dead On Arrival), please contact us within 72 hours of delivery.