Introduction
Mr.B R2 SPA/COCO Masturbator Cup provides you with a completely different way of realistic sexual intercourse. Why choose R2 Masturbator Cup? Using the R2 Masturbator Cup is more secure, without worrying about rapid electric leakage, motor noise, and other issues; it is more freedom, allowing you to control the stimulation site and time without charging. More convenient, the R2 Masturbator Cup has a unique shape and can travel with you. It's so cool, can you see that this is a male masturbator? With perfect workmanship in the shape of coke cans, two types are available: blue SPA cup - romantic naive Aegean sea encounter, and red COCO cup - hot Miami beach. Your male masturbators need to be replaced, which one would you prefer? Let's start with this cup!
The R2 SPA/COCO Masturbator Cup is designed with air holes to enhance its sucking feeling. Air flowing, various play methods, controllable real pleasure, provide the ultimate full immersion oral sex. Breathe in and out. Do aerobic exercise. Press or loosen the vent hole at the top of the cup body when withdrawing and inserting, to achieve different sucking effects and feel a rich level of pleasure. Non-block - The air inside the cup is circulating and the feeling of; Half block - Blocked air in the cup produces a sucking sensation; All block - Blocked air in the cup increases the sense of sucking. R2 SPA/COCO Masturbator Cup adopts replaceable soft rubber liner, which is clean and hygienic. Comfortable to use for Penis long-lasting exercise. The internal channel of the R2 masturbator cup sex toys is made of TPE, which is covered with Unique convex particles of different shapes and sizes, ensuring that every cell of your penis is massaged! The elastic liner can be washed and used repeatedly.
Features
• Beautiful Coke cans shape massager cup
• With valves for a realistic deep throat experience
• Breathable / Strong sucking
• Detachable structure, elastic liner
• 4D Simulation Channel
• Full soft particle TPE material
• Rotary vacuum, very elastic
• Wash with water and reuse
• Control the airflow, adjustable suction strength
Parameter
Product name:
Mr.B R2 SPA/COCO Masturbator
Product size:
φ68*162.3mm
Product material:
TPE+ABS+PP
Suitable:
Adults over 18 years old
Standard Configuration
1x Mr.B R2 SPA/COCO Masturbator Cup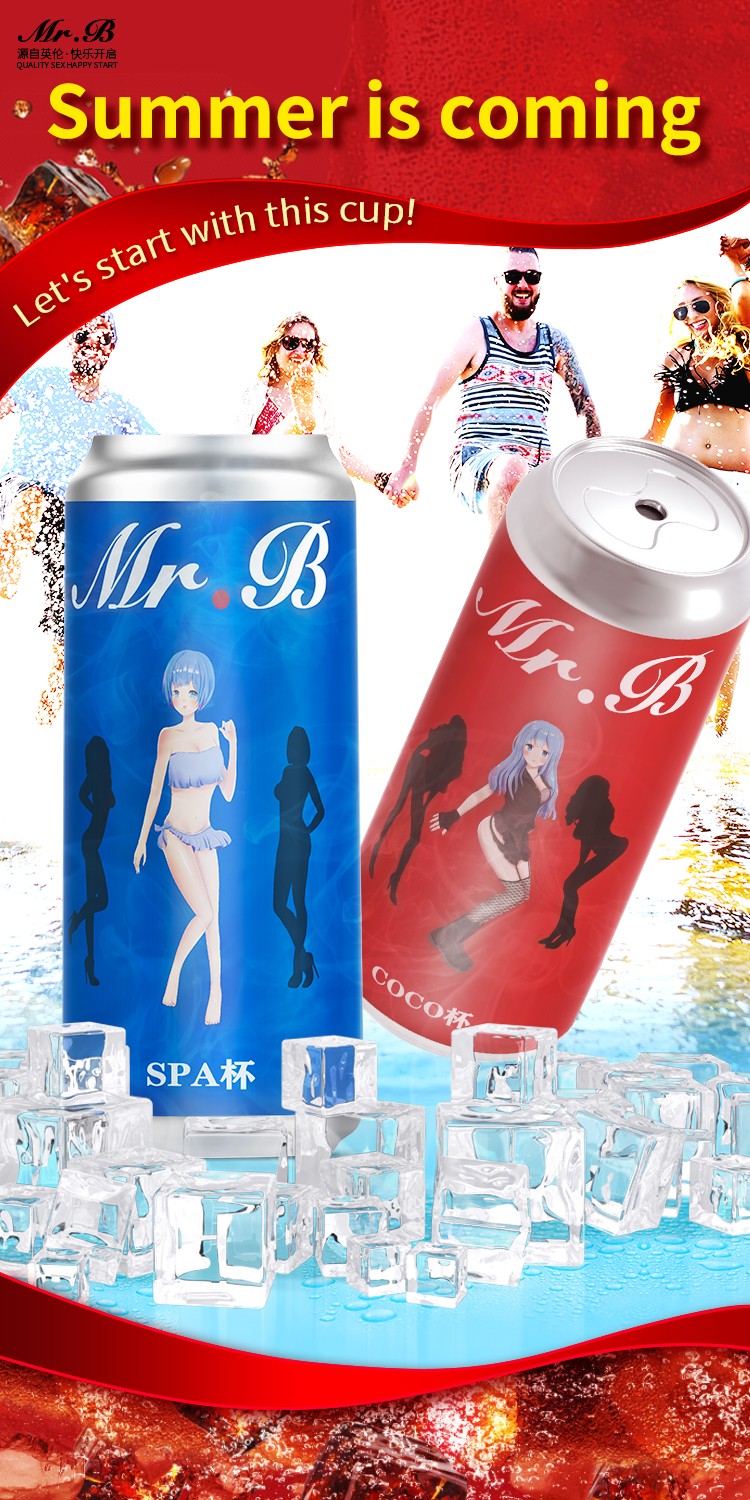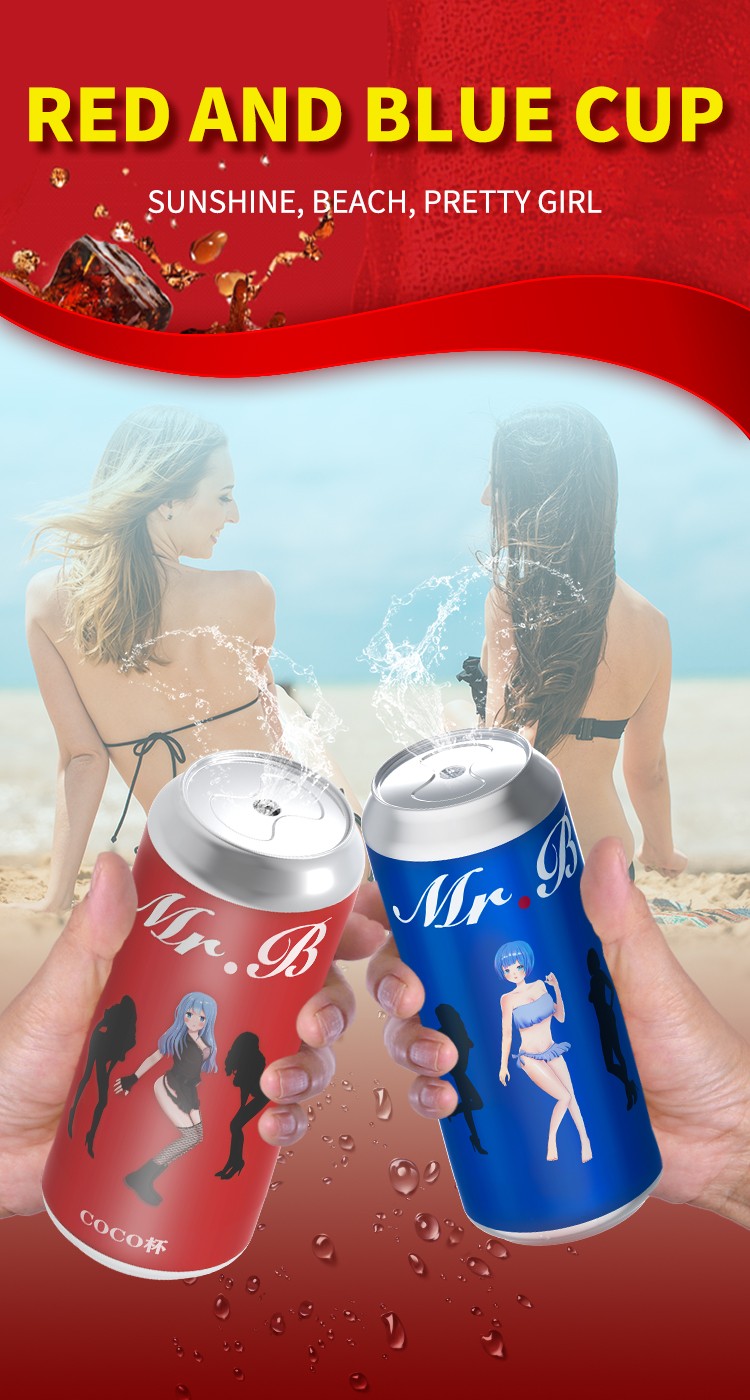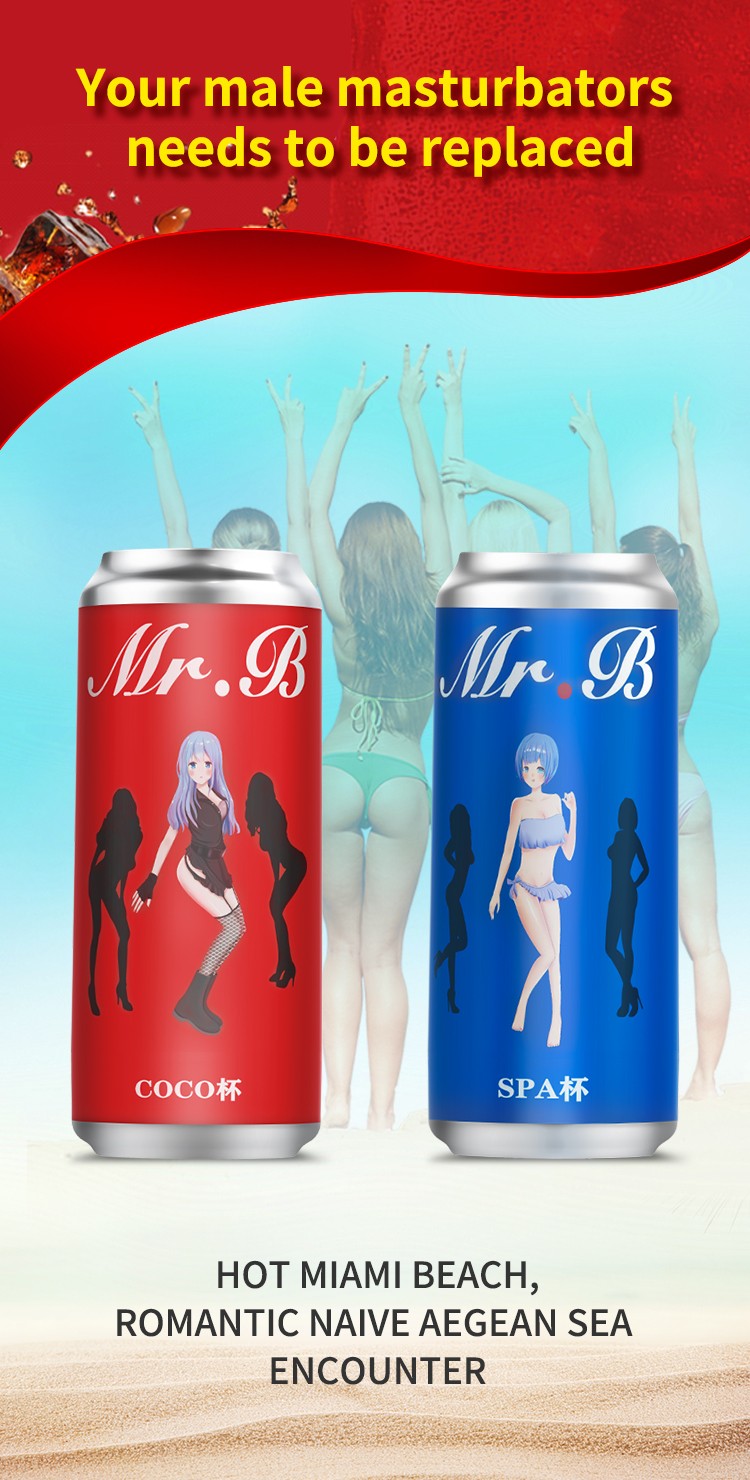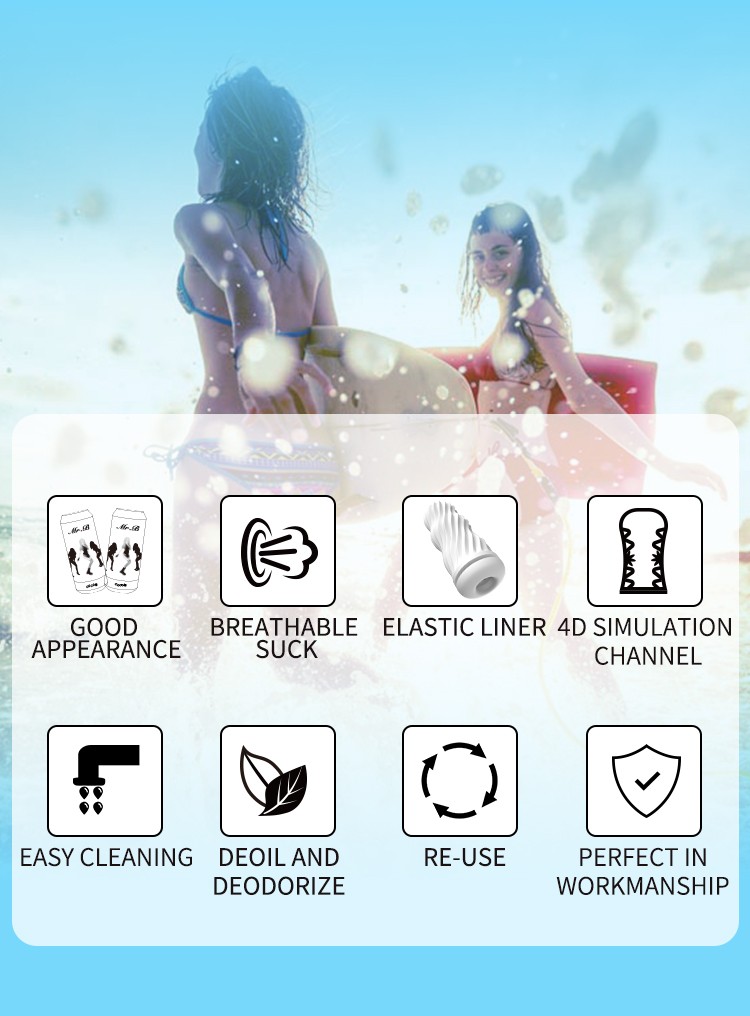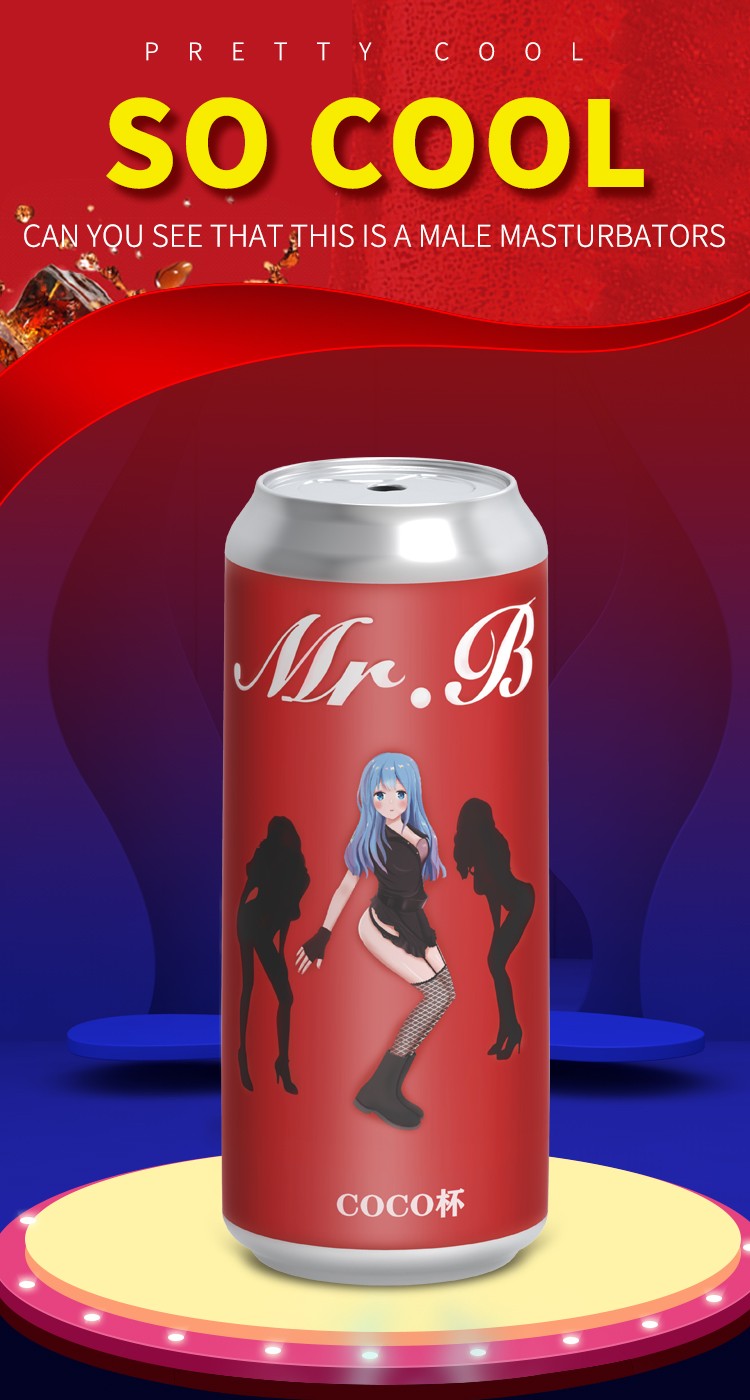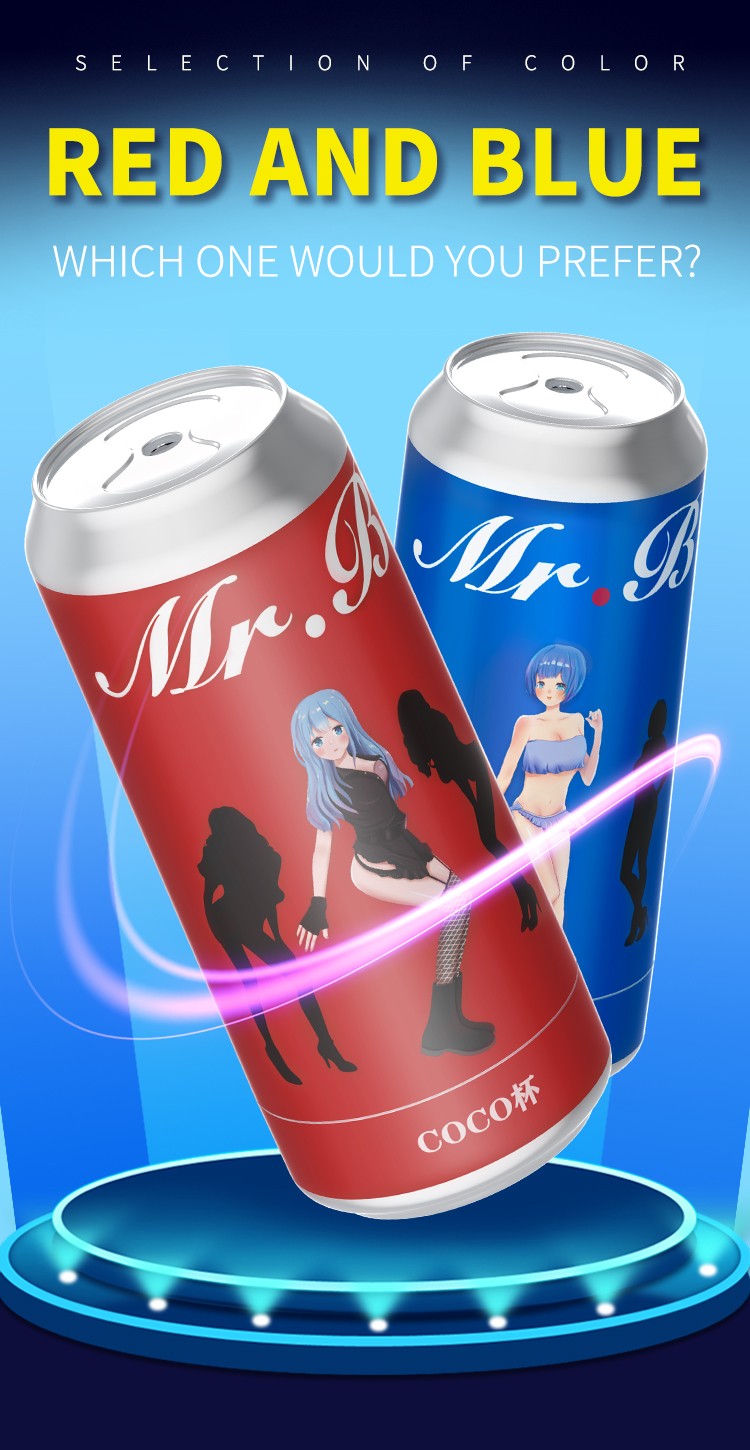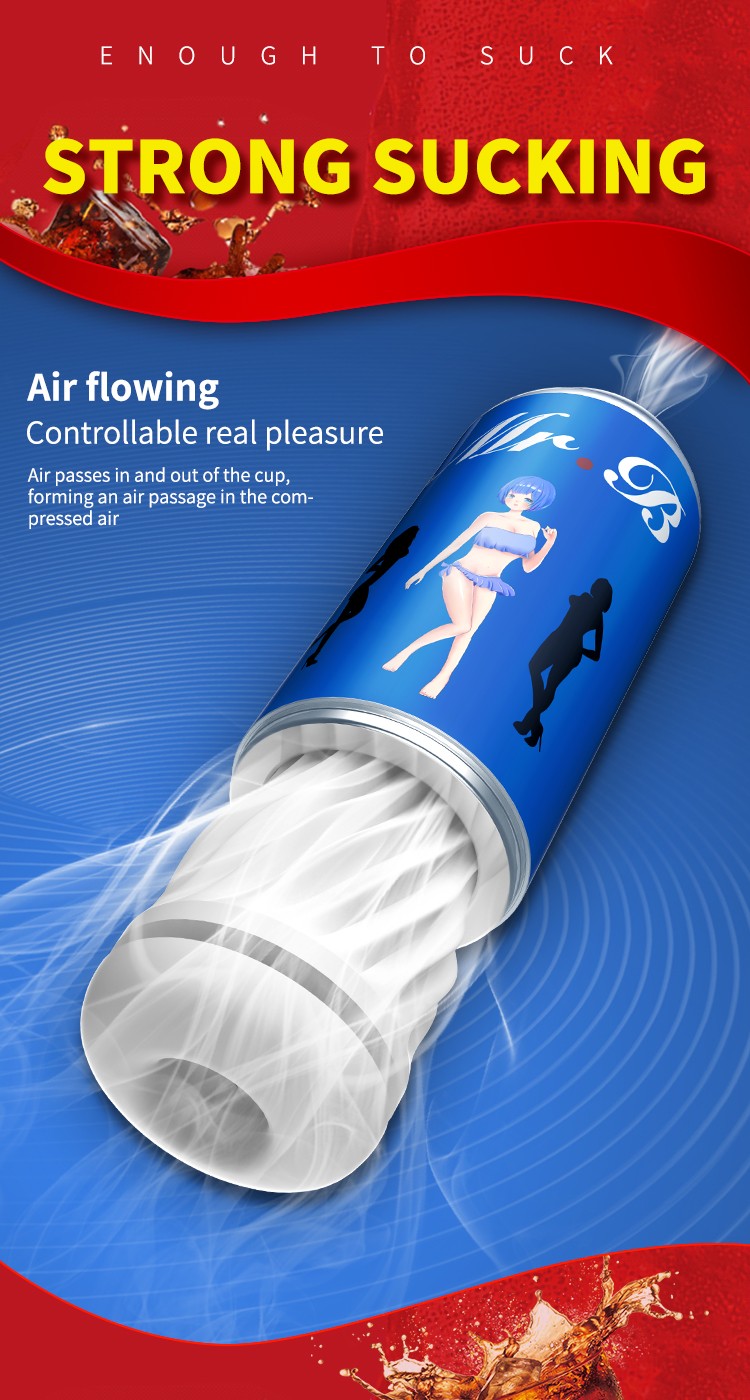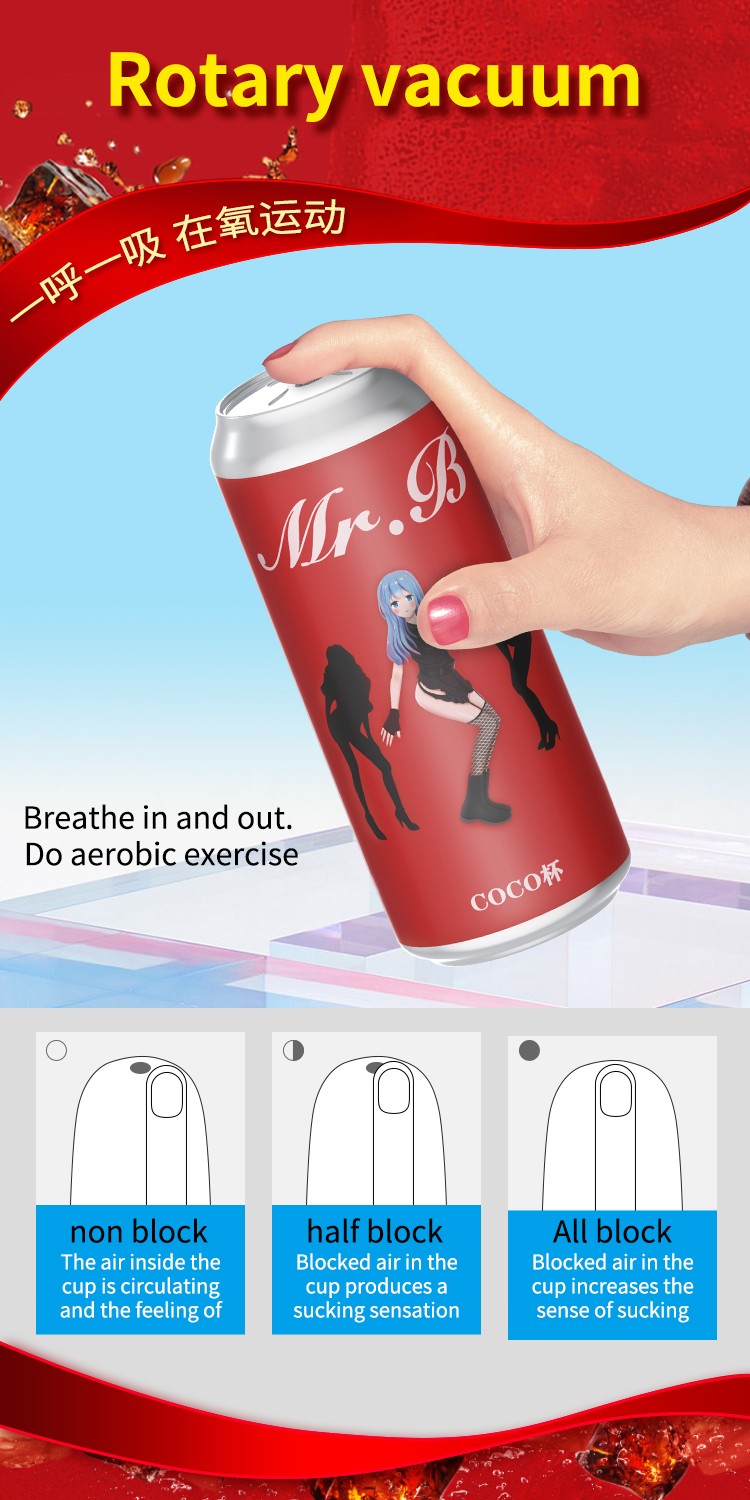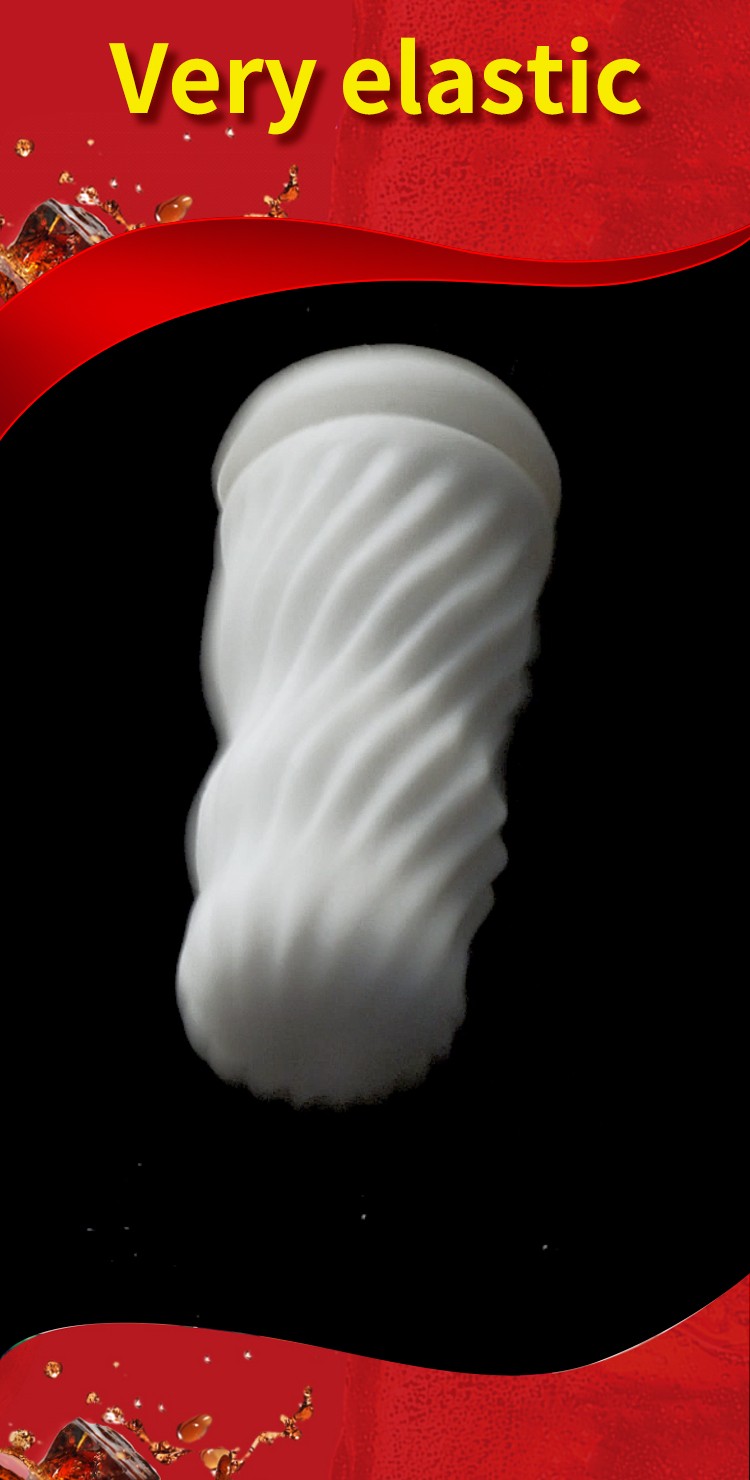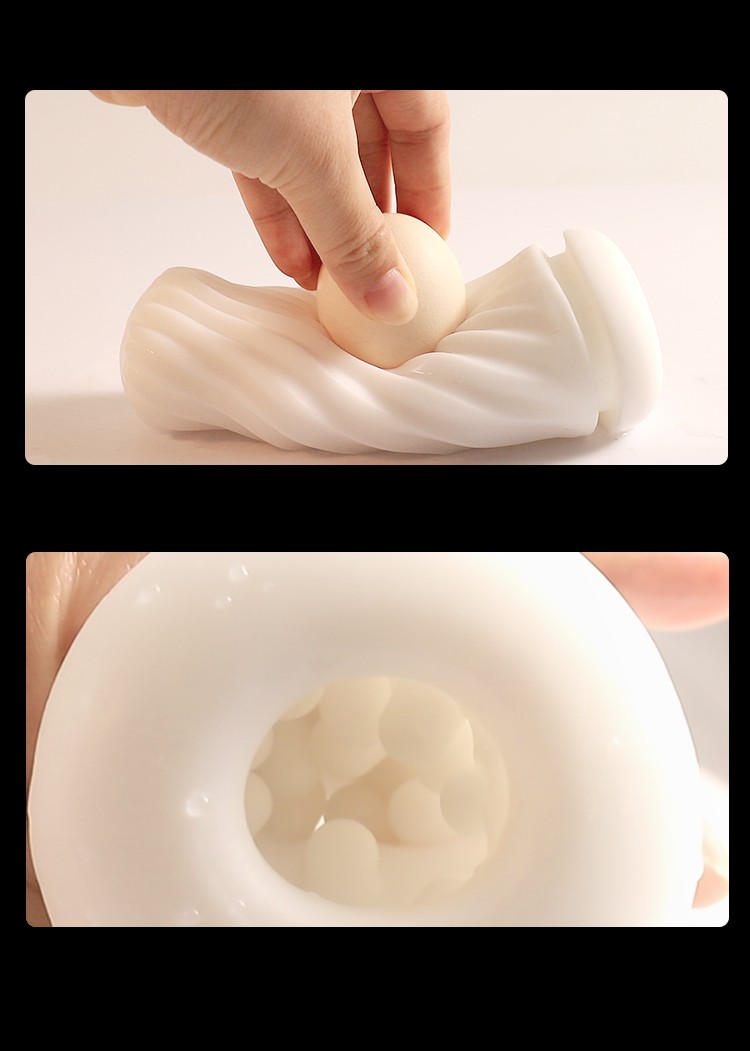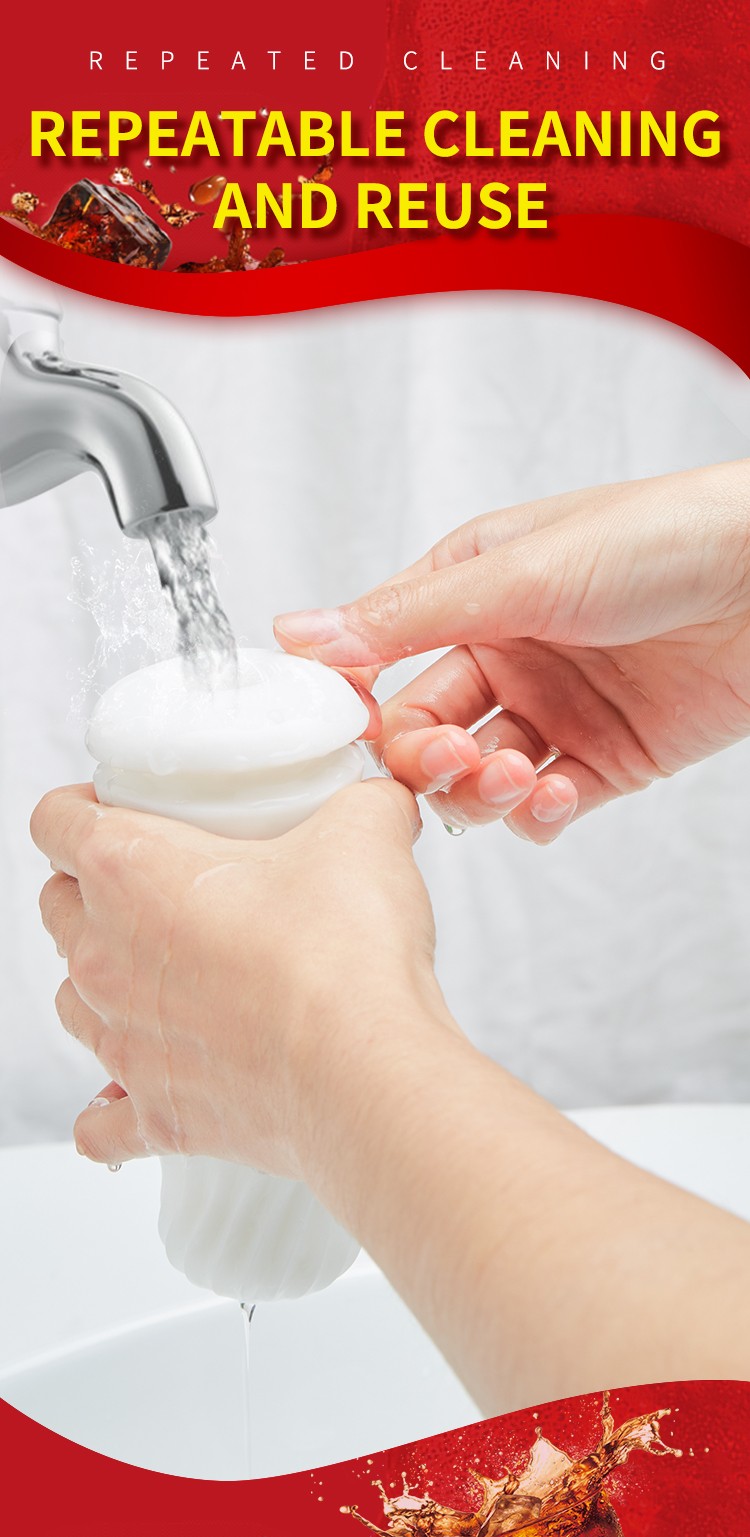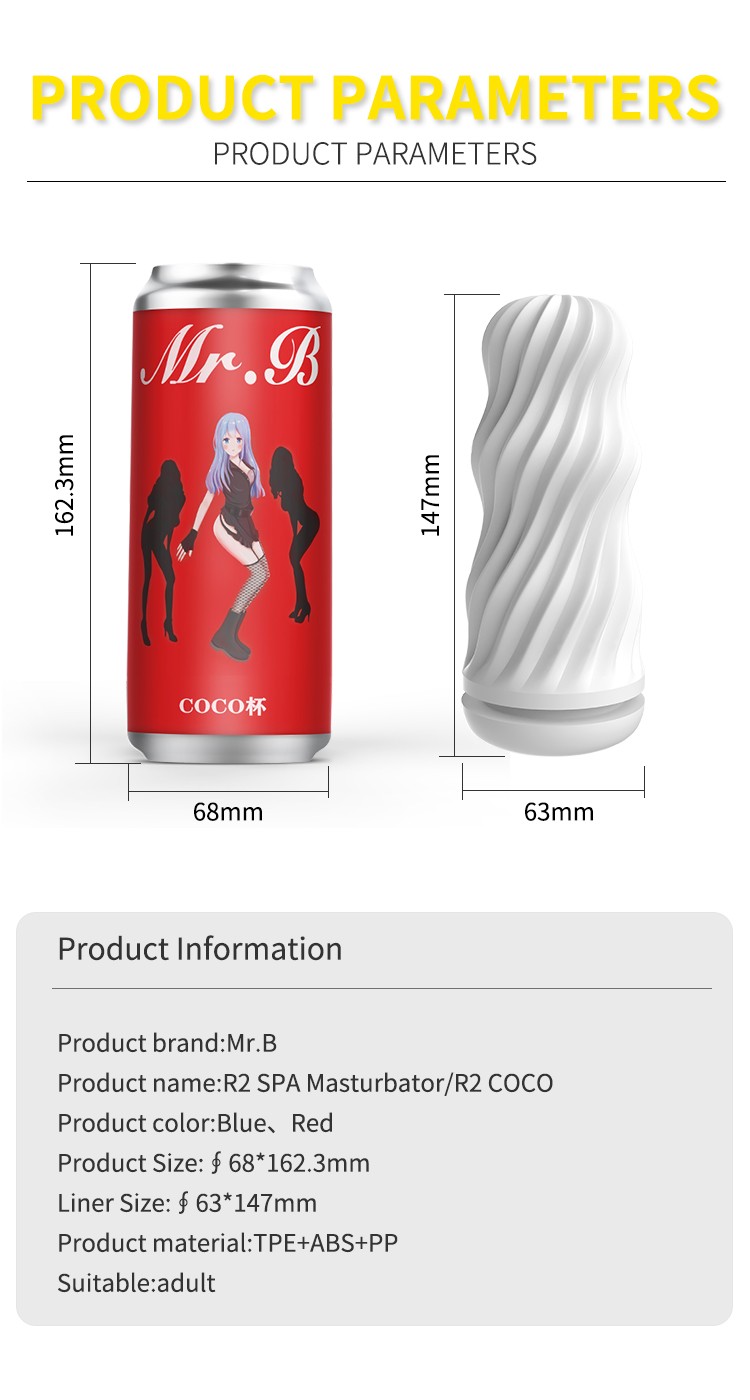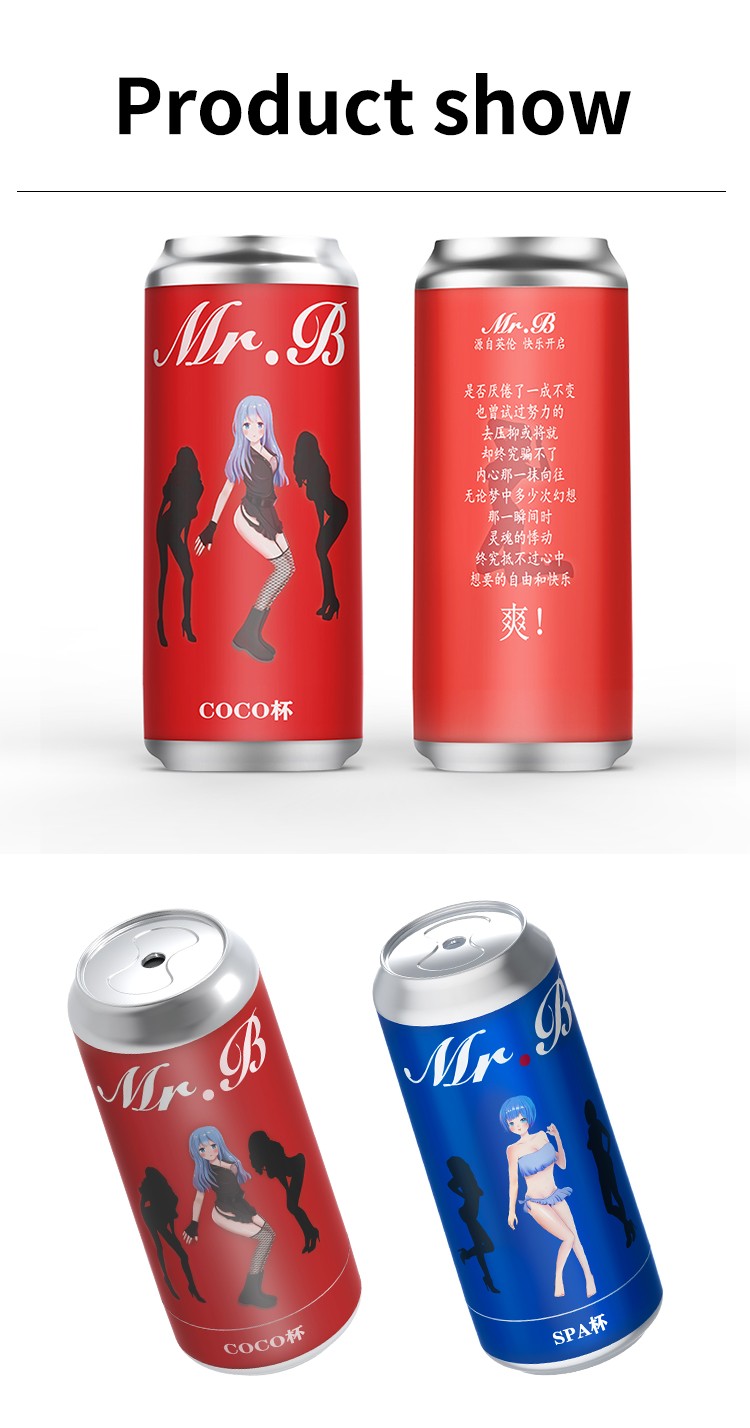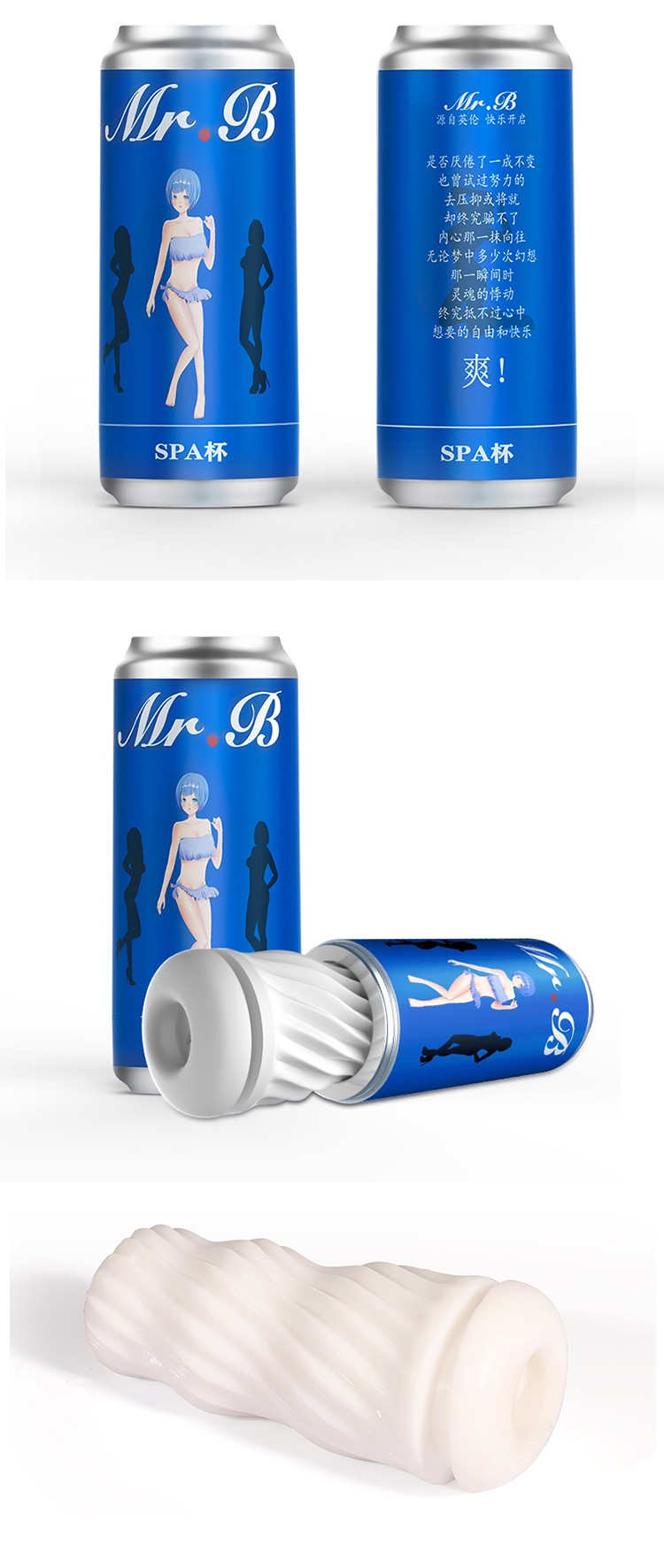 GUARANTEE
1 Year Product Guarantee. If DOA(Dead On Arrival), please contact us within 72 hours of delivery.
Ordering Tips
Attention: As the manufacturer needs the serial number to provide a replacement, we highly recommend you keep the original packing box or take picture of the code before discarding it. Thank you!