Introduction
Introducing an exciting blend of anal play and bondage in a single package! Unveil pleasure with silver cuffs linked to a detachable jewel butt plug in captivating purple. Crafted from lightweight aluminum alloy with a sleek metal finish, the set also includes lockable novelty handcuffs featuring a convenient click-release clasp. The jewel butt plug, measuring 2.75" x 1", is designed for your utmost enjoyment.
Explore the realm of anal play and bondage with this exceptional combination. The alluring jewel plug adds a touch of glamour, while the silver cuffs provide a captivating restraint experience. The detachable chain allows versatile positioning, enhancing your playtime possibilities. Whether you're new to this thrilling world or an experienced enthusiast, this set invites you to indulge in delightful sensations.
Unleash your fantasies with the tantalizing blend of pleasure and restraint. The lightweight aluminum alloy ensures a comfortable fit, allowing you to immerse yourself in the experience. The smooth plated finish adds a sensual touch to every moment, while the lockable novelty handcuffs offer an exciting element of control.
Enhance your connection with your partner as you explore the intimate fusion of anal play and bondage. The detachable jewel plug and cuffs provide a customizable experience, catering to your desires. Elevate your pleasure and embrace new dimensions of intimacy with this exceptional set. Open the door to heightened sensations, passionate exploration, and unforgettable encounters. Elevate your fantasies with the perfect blend of pleasure and restraint.
Features
• Anal play meets bondage in one enticing package.
• Captivating purple jewel plug linked to silver cuffs.
• Lightweight aluminum alloy with sleek metal finish.
• Lockable novelty handcuffs for added excitement.
• Detachable chain offers versatile positioning for exploration.
Parameter
Material:
aluminum alloy, ABS. polyester and synthetic fur
Length:
Plug:2.75 in / 6.9 cm
Chain:9.00 in / 22.8 cm
Width
Plug:0.98 in / 2.5 cm
Standard Configuration
1x Plug and Handcuff Set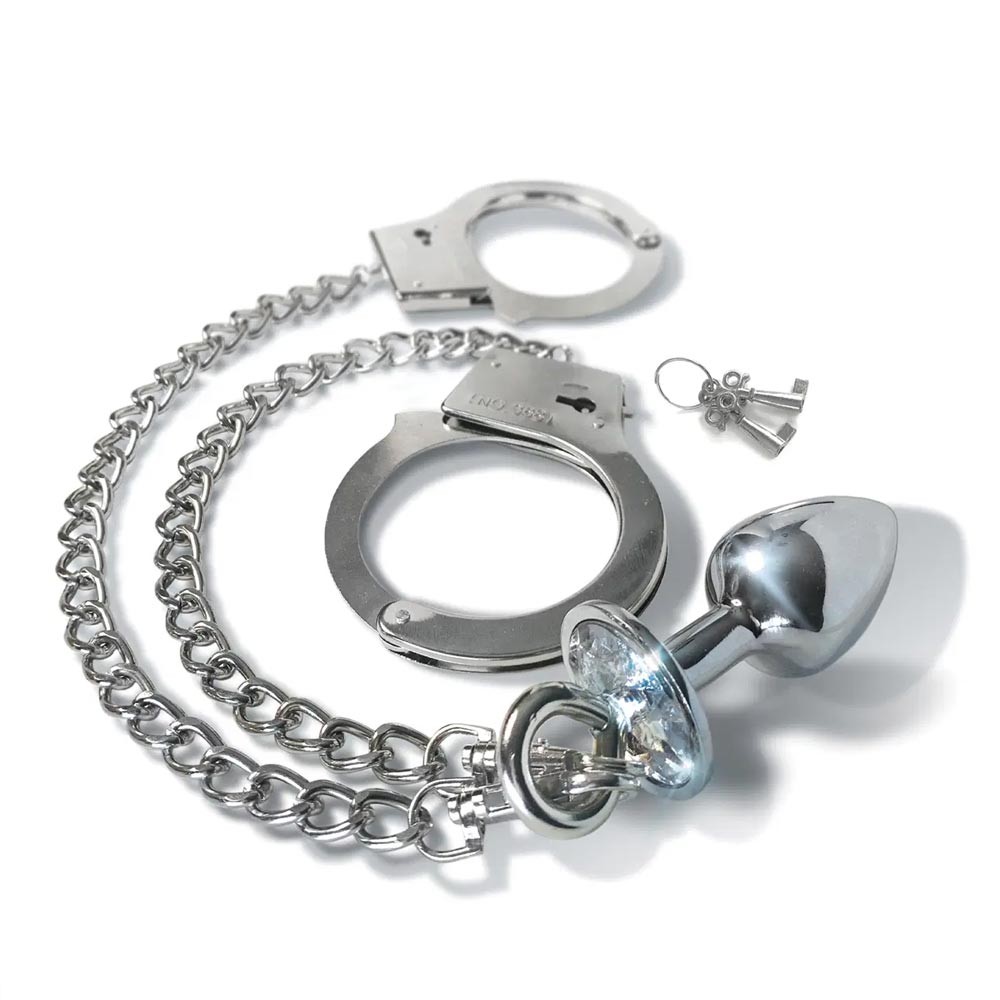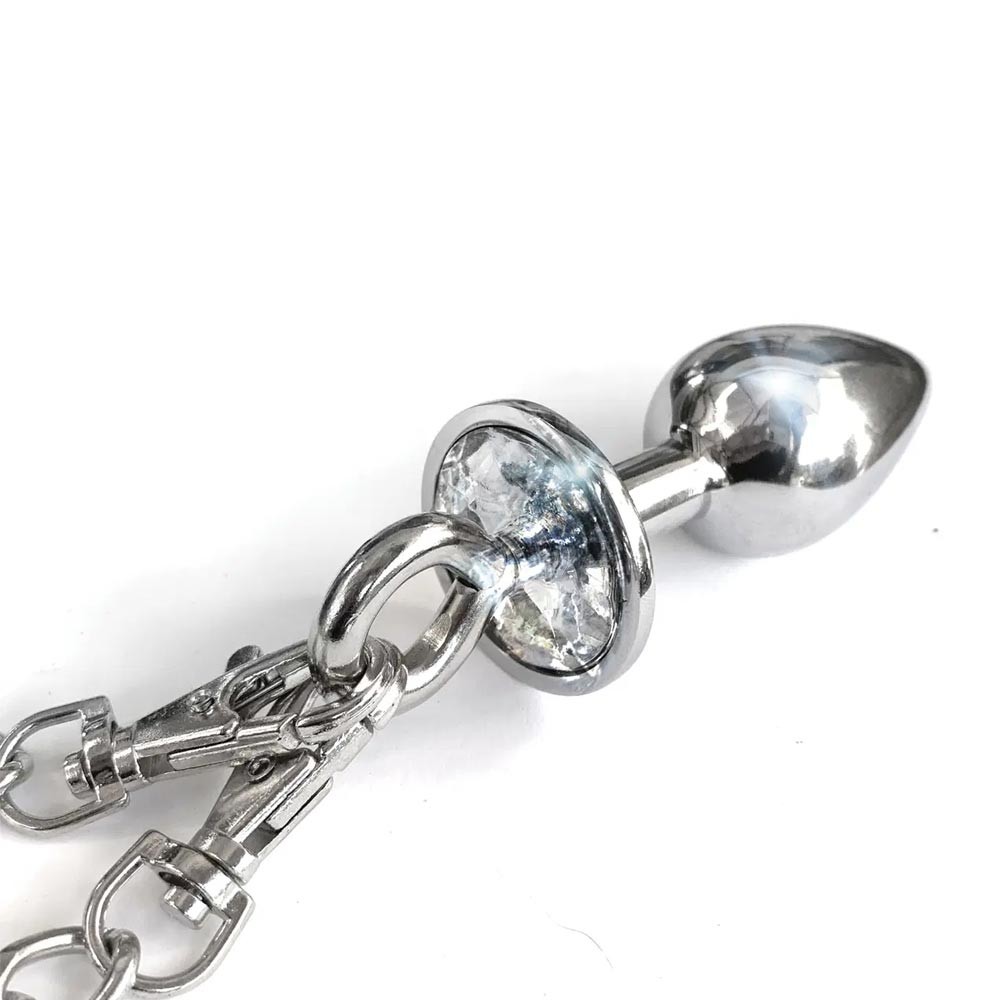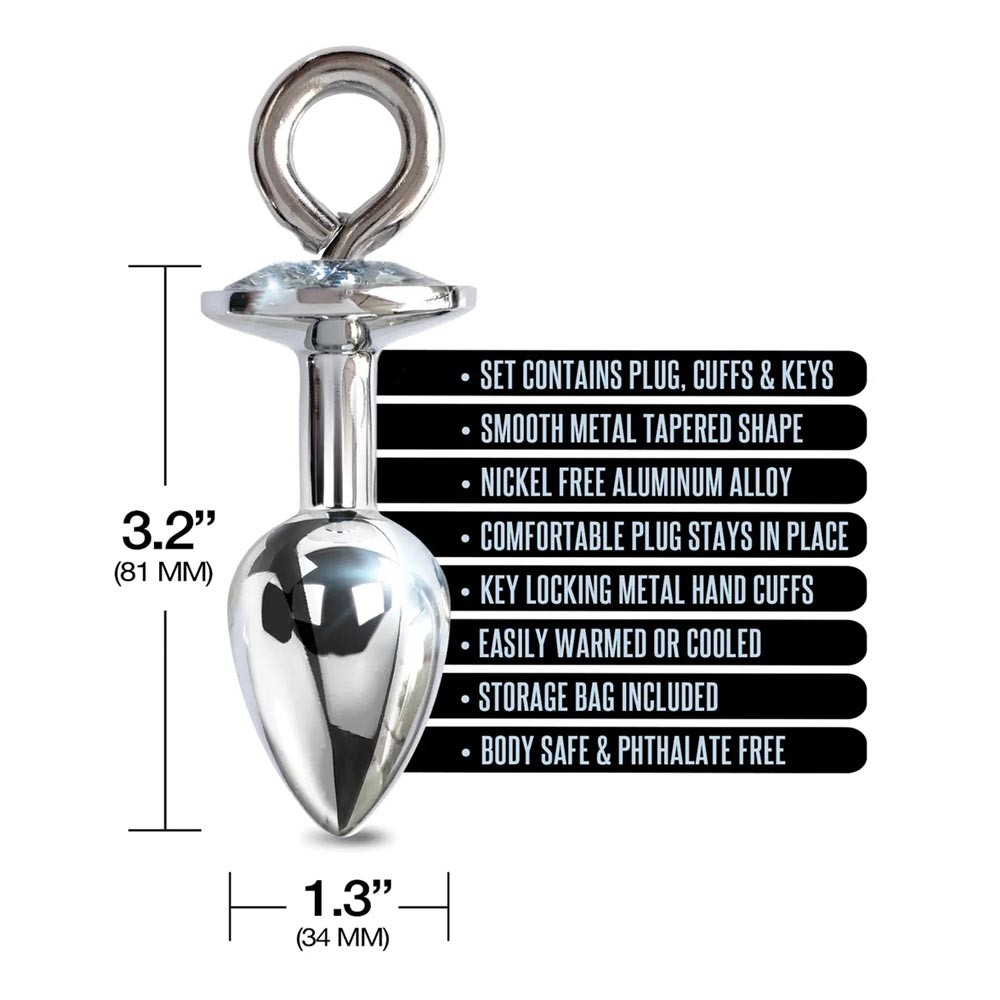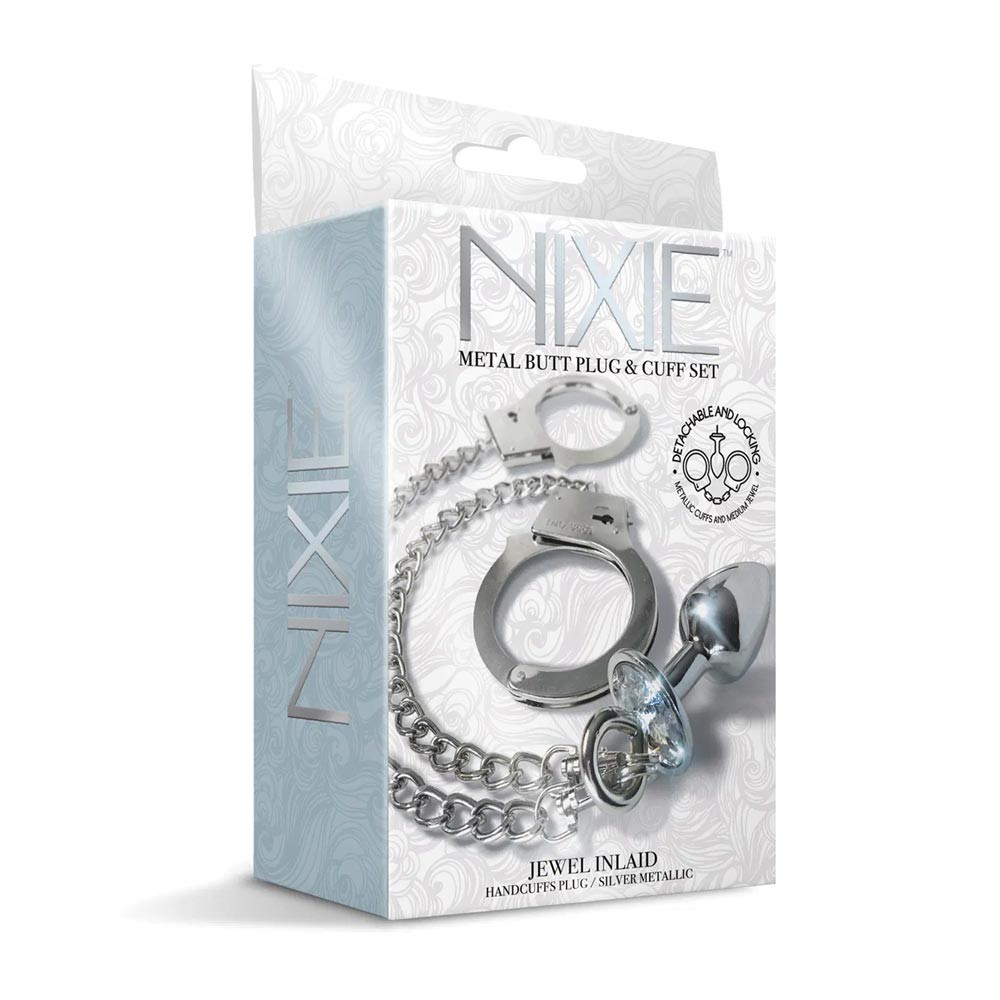 GUARANTEE
1 Year Product Guarantee. If DOA(Dead On Arrival), please contact us within 72 hours of delivery.