Introduction
If you're contemplating the purchase of a vibrator or a dildo, this Pipedream King Cock 7 Inch Vibrating Dildo deserves your attention. Introducing the ultimate two-in-one, 7 inch vibrating dildo that boasts ultra-realistic features and perfect proportions. With a posable shaft and a versatile suction cup base, this unique device can be affixed to floors or walls or utilized by hand, either one or both. Designed for individuals of any gender or experience level, this multifunctional toy is ideal for those unsure whether they prefer a vibrator or a dildo - with this 7 inch dildo, you can enjoy both!
Pipedream's King Cock Series offers an array of impressive products, and this remarkable 7-inch vibrating King Cock Dildo is no exception. Crafted from Fantaflesh, a patented and exclusive material, this lifelike toy can be easily transformed into a pulsating, vibrating wonder with a mere twist of the dial located at its base. Whether on the floor, against the wall, or in your or your partner's hand, this versatile toy offers countless possibilities for pleasure.
To detach the suction cup base, simply use the designated release tab, as the suction cup is incredibly strong. The entire vibrating shaft can be separated from the base, providing ultimate freedom of movement and control for you or your partner.
Locating your G-spot or effortlessly reaching the P-spot in males has never been more achievable. The flexible, posable shaft can be adjusted to conform to your unique contours flawlessly, ensuring a perfect fit every time. With 6.9 inches of insertable length, this Vibrating Dildo guarantees to deliver the satisfaction you crave with each use.
Features
• Vibrator and a realistic dildo in one
• Thoroughly enjoy superior vibrations in tandem with an ultra-realistic dildo
• Extreme detail and lifelike materials make this look and feel as good as the real thing - maybe better
• Thick, posable shaft and suction cup base lets you position to any angle, almost anywhere, on almost any smooth surface
• Suction cup base detaches easily, shaft unscrews for use of the unit with one or both hands or by/for your partner
• Harness-compatible, fully waterproof and multi-speed vibrator
• A truly realistic, 7 inch, stunning-look, fanta flesh dildo, all in the one product
Parameter
Total Length:
7 (in) / 17.78 (cm)
Insertable Length:
6.9 (in) / 17.53 (cm)
Width/Diameter:
1.8 (in) / 4.57 (cm)
Standard Configuration
1x Pipedream King Cock 7 Inch Vibrating Dildo
1x User Manual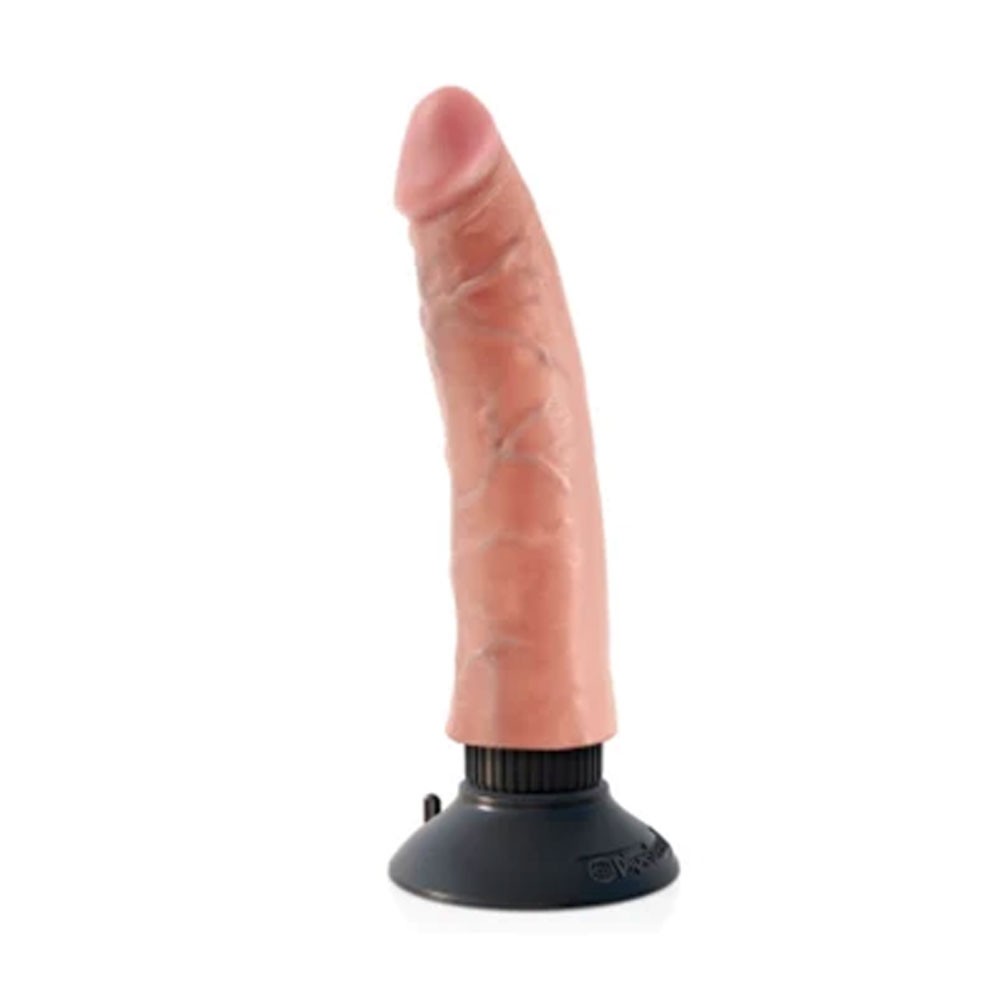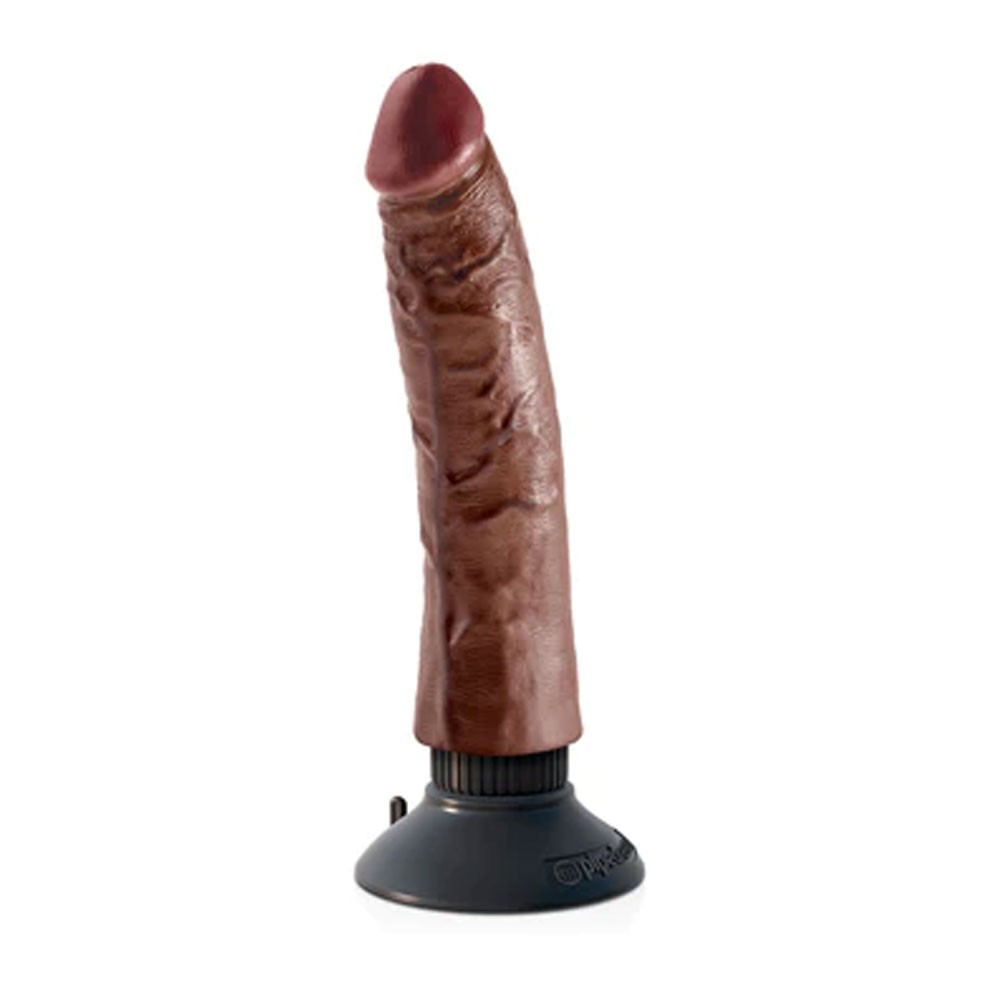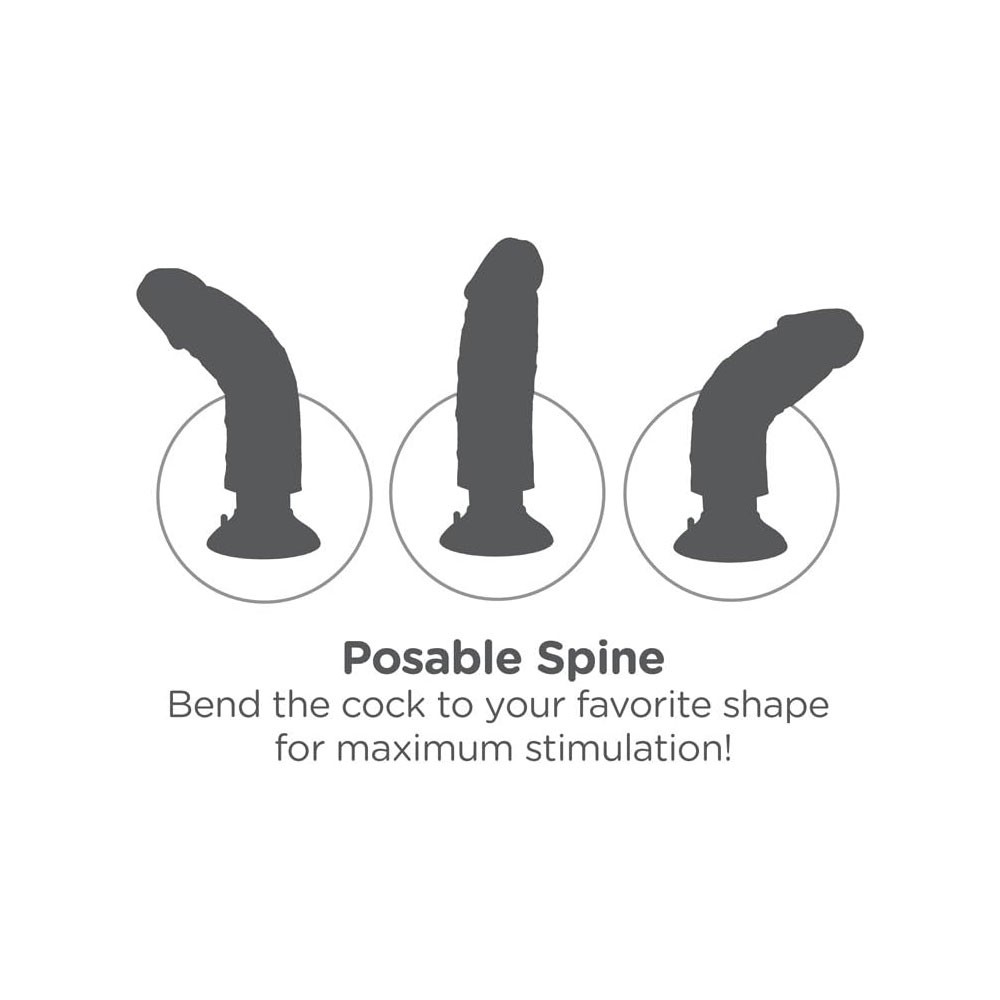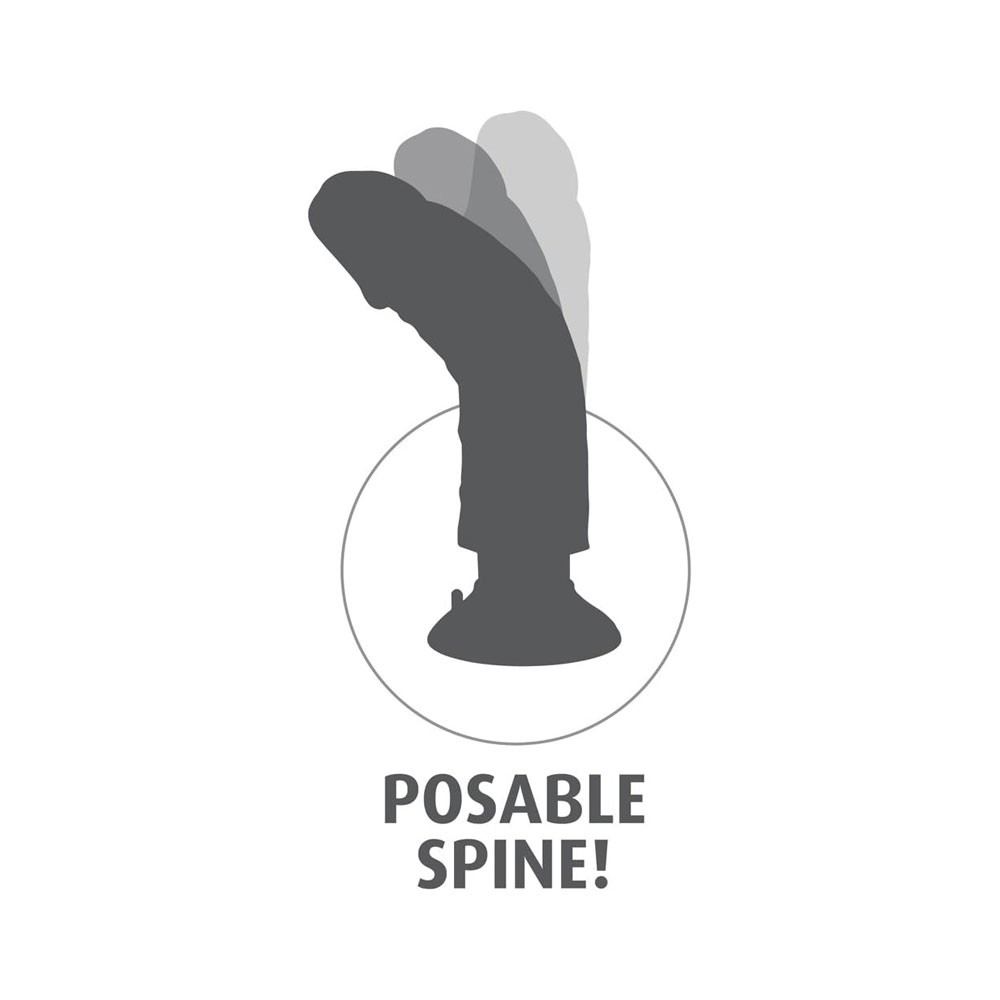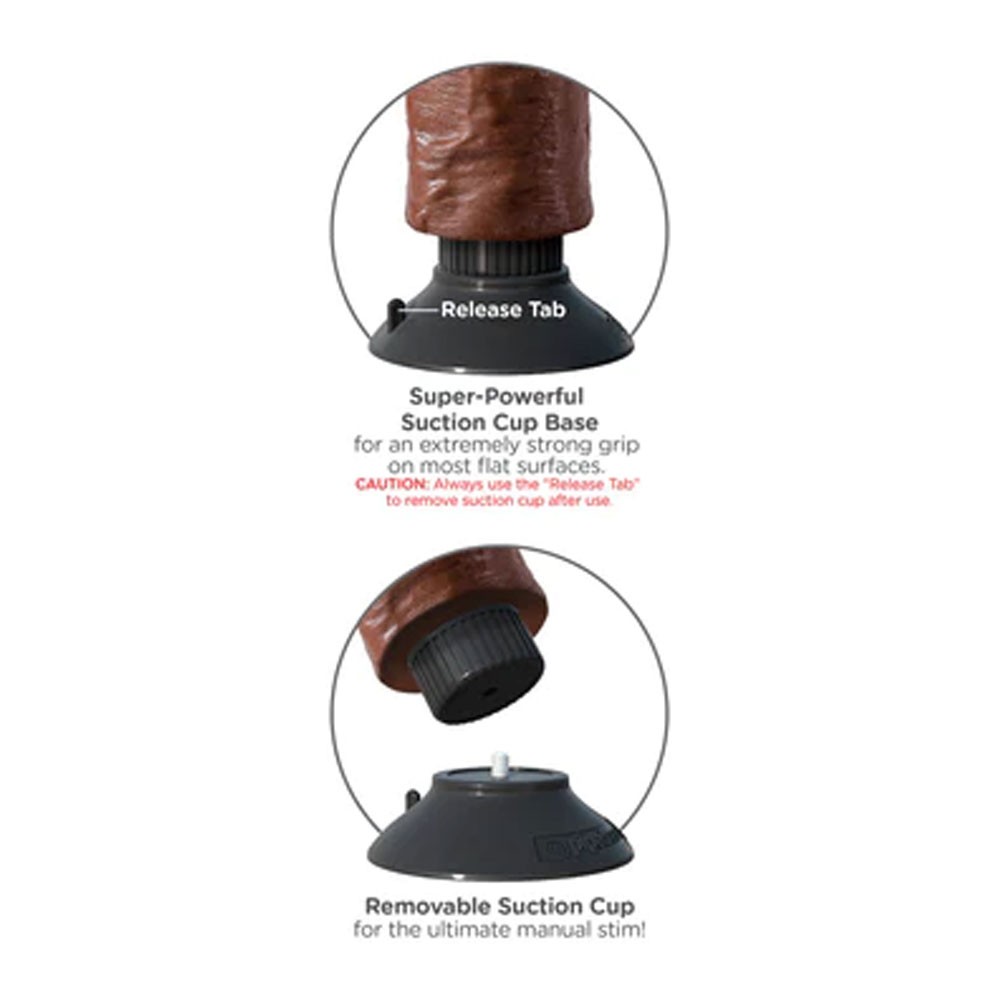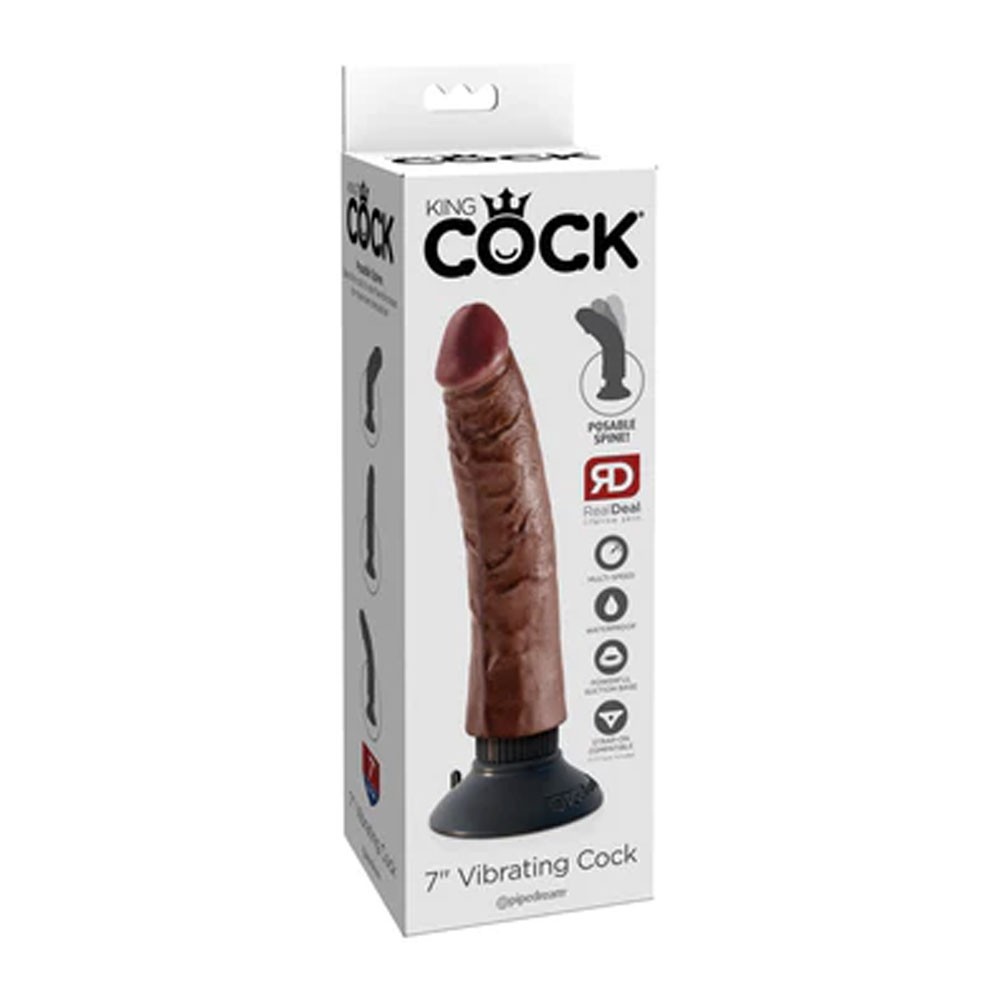 GUARANTEE
1-Year Product Guarantee. If DOA(Dead On Arrival), please contact us within 72 hours of delivery.