Introduction
Pipedream King Cock 11 Inch Dildo - the ultimate lifelike pleasure tool designed to make your fantasies come to life. This meticulously handcrafted dildo is designed to replicate the look and feel of a robust, virile lover, ensuring the most authentic experience you can imagine. With every curve, vein, and head crafted with incredible attention to detail, this toy is sure to leave you breathless and satisfied.
Boasting an impressive length of 11 inches and a generous width of 2.5 inches, the King Cock offers an unparalleled experience in both size and girth. Its insertable length of 9.25 inches ensures deep, fulfilling pleasure with every use. The realistic appearance and feel will ignite your desires and enhance your intimate moments, leaving you craving more.
One of the standout features of this extraordinary dildo is its robust suction cup base. Designed to adhere to almost any flat surface, this powerful suction cup provides you with endless possibilities for hands-free play. Unleash your creativity and explore new positions as you indulge in your deepest desires.
Compatibility is key, and the King Cock 11 Inch Dildo is designed to work seamlessly with most harnesses. This means you can share the experience with a partner and embark on a thrilling journey of mutual satisfaction. The compatibility with harnesses also makes it an ideal choice for those interested in pegging or exploring other forms of adventurous play.
Manufactured in Pipedream's cutting-edge American rubber facility, the King Cock is made from high-quality PVC material. This ensures that the dildo is not only durable but also safe for your body. It is latex-free, hypoallergenic, and body-safe, making it an ideal choice for users with sensitive skin or allergies. The King Cock's commitment to quality ensures that you can indulge in your fantasies worry-free.
The Pipedream King Cock 11 Inch Dildo is more than just a pleasure toy; it is a testament to the power of imagination and the pursuit of unparalleled satisfaction. It invites you to explore your deepest desires, transcending the ordinary and entering a world of extraordinary pleasure. Its lifelike appearance and feel will captivate you, as you surrender to the ecstasy of every intimate moment shared with this impressive, realistic dildo.
Embrace the ultimate realistic experience and indulge in the King Cock 11 Inch Dildo. Its captivating design, incredible attention to detail, and versatile features make it the perfect addition to your pleasure collection. Don't wait any longer to bring your fantasies to life. Order the Pipedream King Cock 11 Inch Dildo today and embark on a journey of pleasure like never before.
Features
• Lifelike appearance and feel
• Impressive size and insertable length
• Powerful suction cup base
• Harness-compatible design
• Latex-free, hypoallergenic material
Parameter
Total Length:
11 (in) / 27.94 (cm)
Insertable Length:
9.25 (in) / 23.5 (cm)
Width/Diameter:
2.5 (in) / 6.35 (cm)
Standard Configuration
1x King Cock
1x User Manual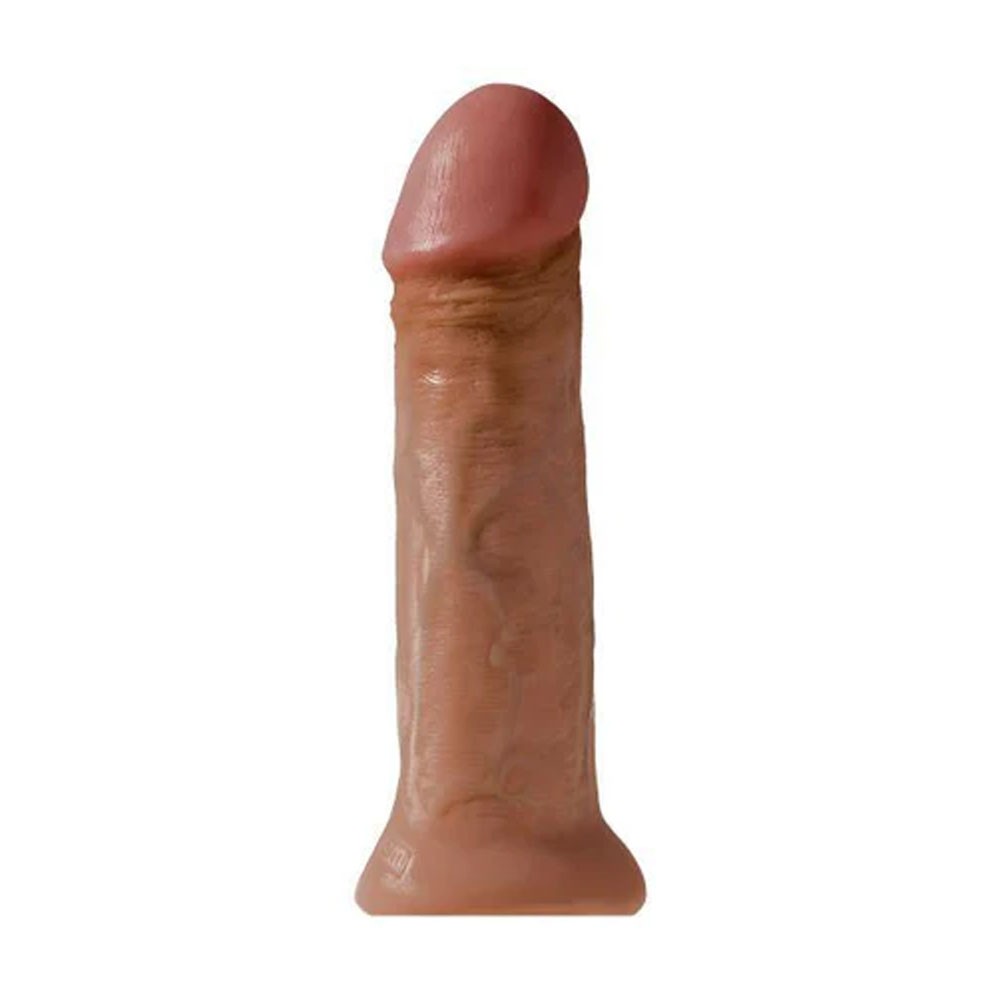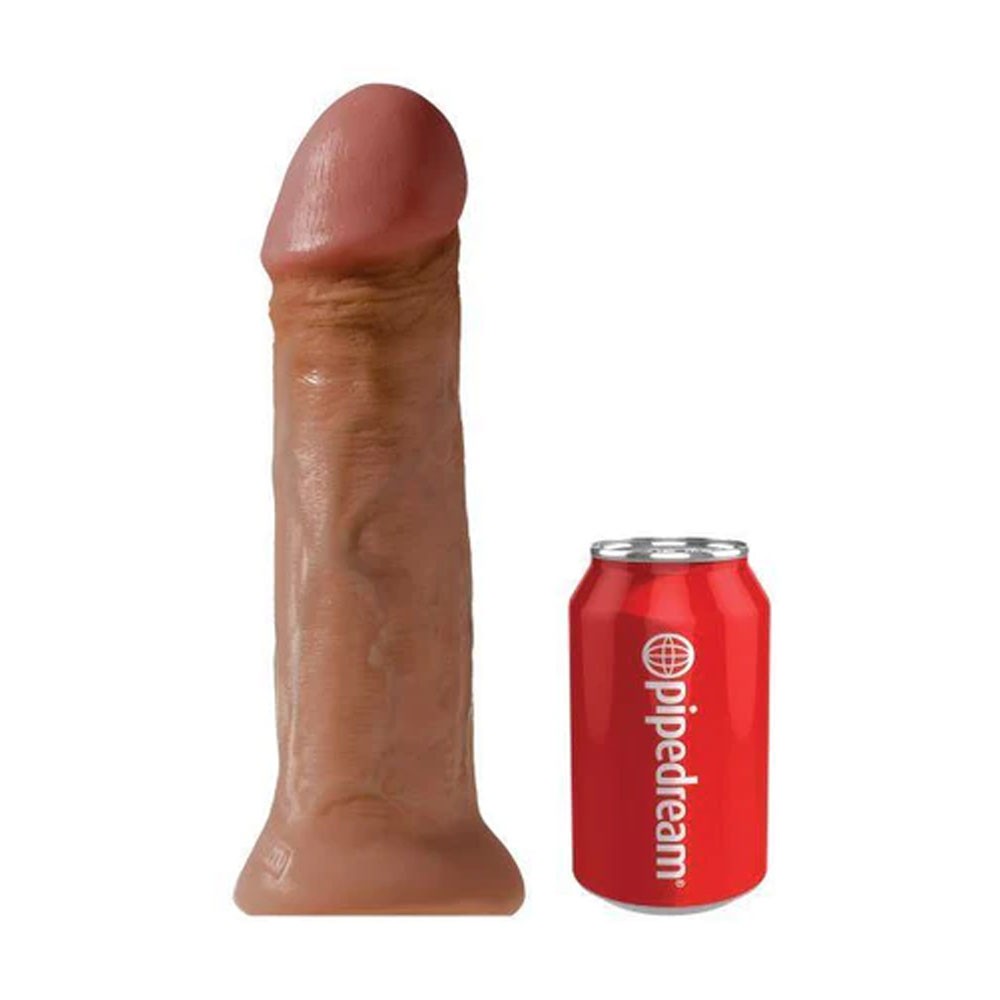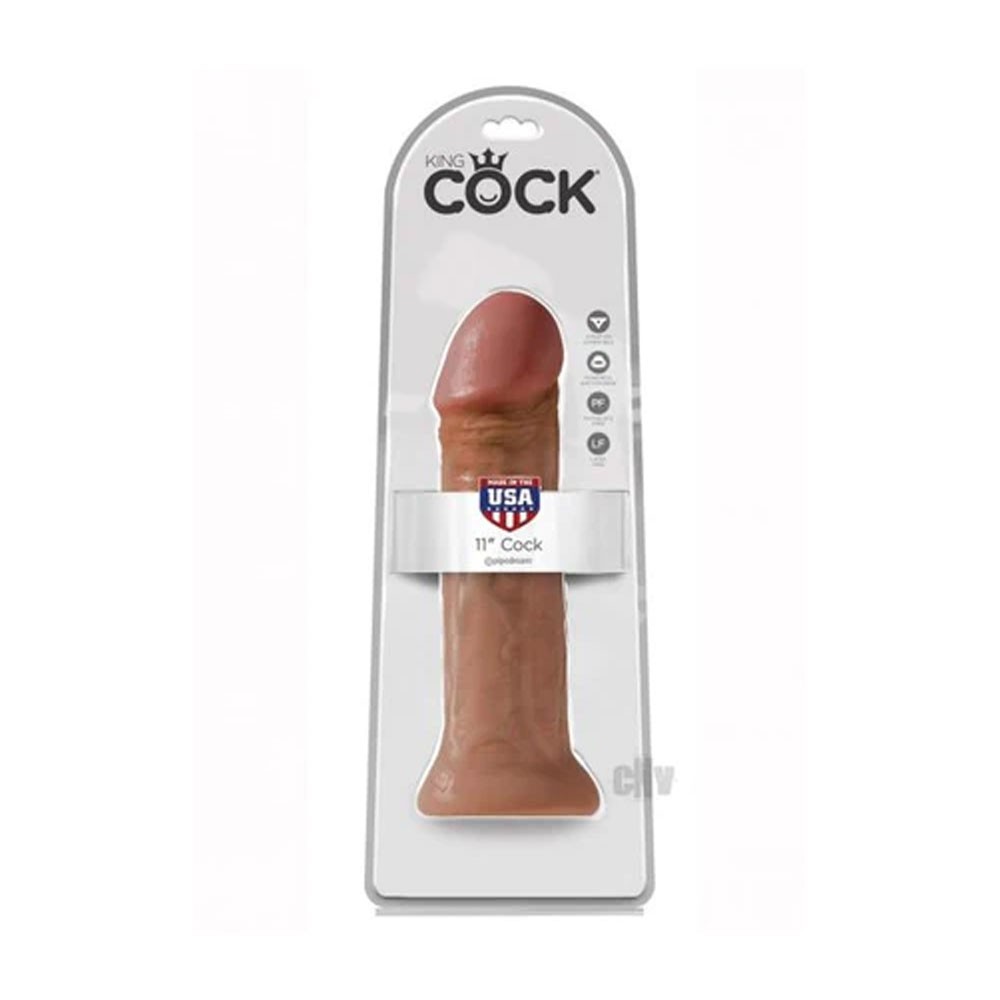 GUARANTEE
1-Year Product Guarantee. If DOA(Dead On Arrival), please contact us within 72 hours of delivery.