Introduction
Embrace the allure of dominance and submission with the Master Series Platinum Bound Chained Collar with Leash. This sophisticated set is a must-have adult toy for those looking to explore the exquisite world of bondage with style and comfort.
Crafted with meticulous attention to detail, the collar showcases a sleek and sexy embossed outer design. The intricate needlework complements the glistening silver color, creating an appealing visual contrast with the matte black hardware. This stunning combination of aesthetics ensures that you or your partner will look and feel alluringly elegant.
The collar's padded neoprene lining offers supreme comfort, making it perfect for extended play sessions. Fully adjustable from 11.5 inches to 18 inches in circumference and 2 inches in width, the belt-style enclosure guarantees a snug and secure fit for various body types.
Connected to a 30-inch removable black metal chain and topped with a soft leather strap, this bondage toy provides ample room for movement and exploration. The leash's neoprene strap is soft to the touch and easy to grip, allowing for confident control. Detach the leash for a more personalized experience or connect it to other restraints for endless possibilities.
Constructed with high-quality vinyl, neoprene, and nickel-free metal, this collar and leash set ensures durability without compromising style. The materials are chosen for their comfort and appearance, providing a satisfying experience that feels as good as it looks.
Features
• Embossed design adds bling to bondage collar
• Detachable 30-inch black chain lead
• Padded neoprene for prolonged comfort
• Fully adjustable with buckle fastening, 11.5 to 18 inches
• D-ring for attachment to other restraints
Parameter
Materials:
Vinyl, Metal, Neoprene
Chain Length:
30 in / 76.2 cm
Circumference:
11.5 - 18 in / 29.21 - 45.72 cm
Standard Configuration
1x Master Series Platinum Bound Chained Collar with Leash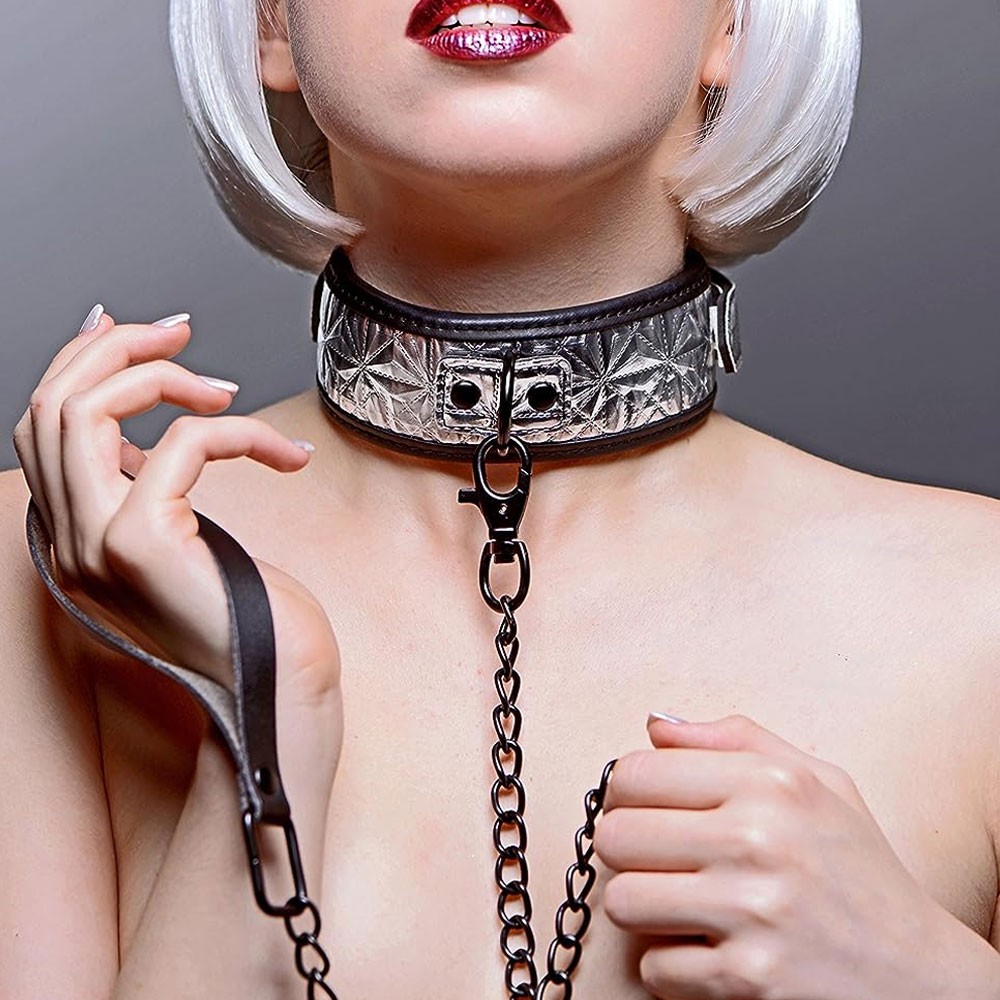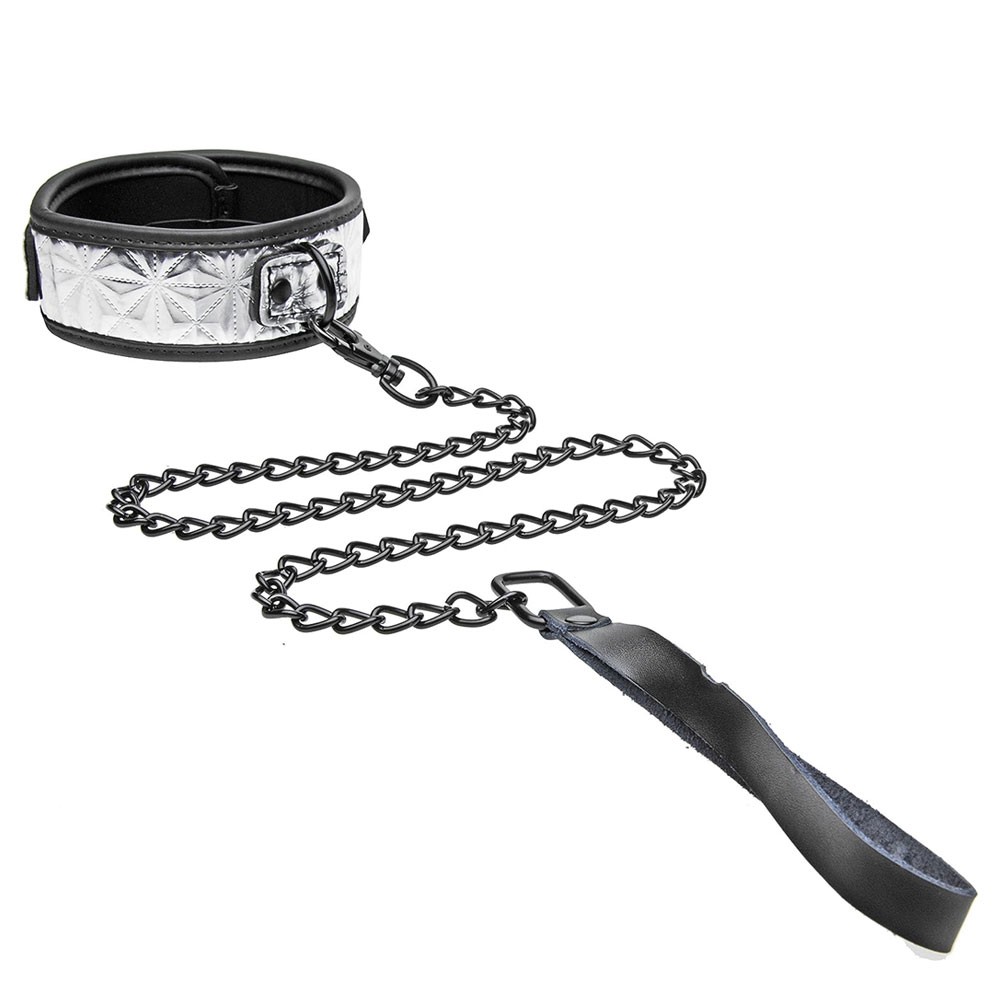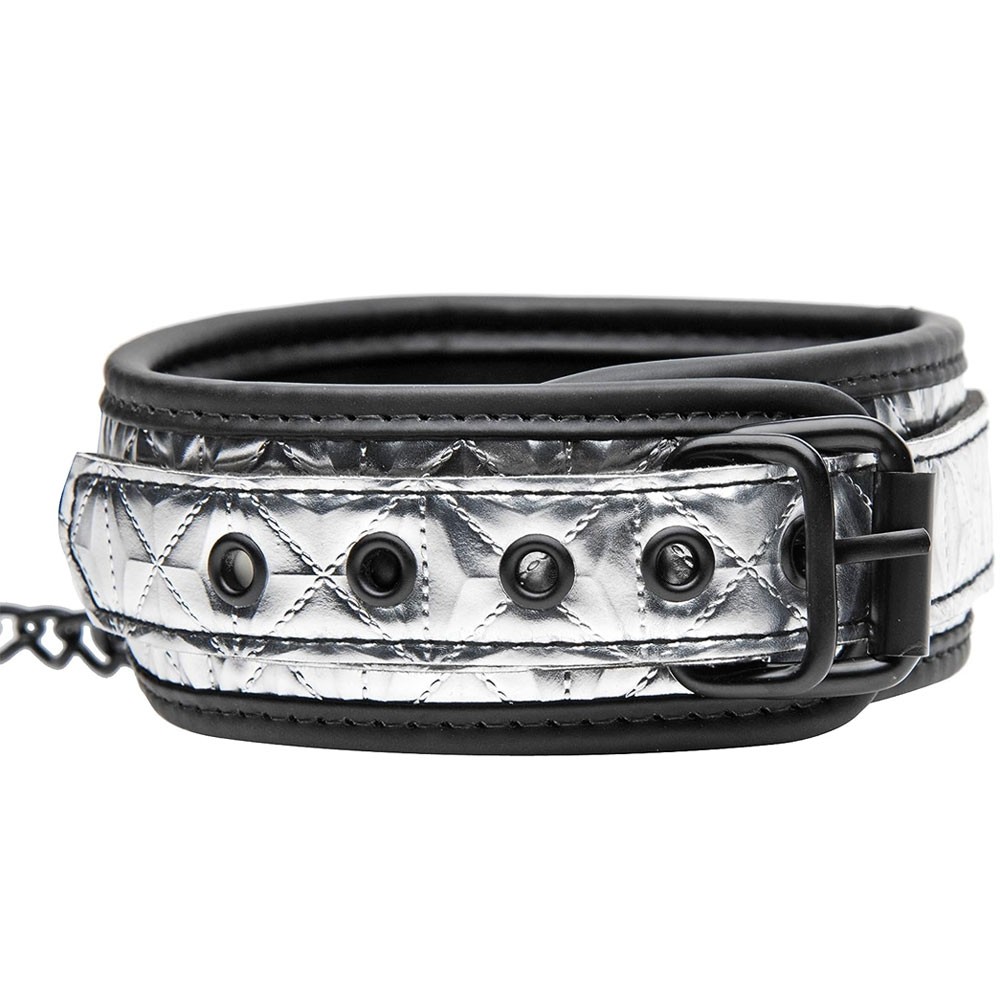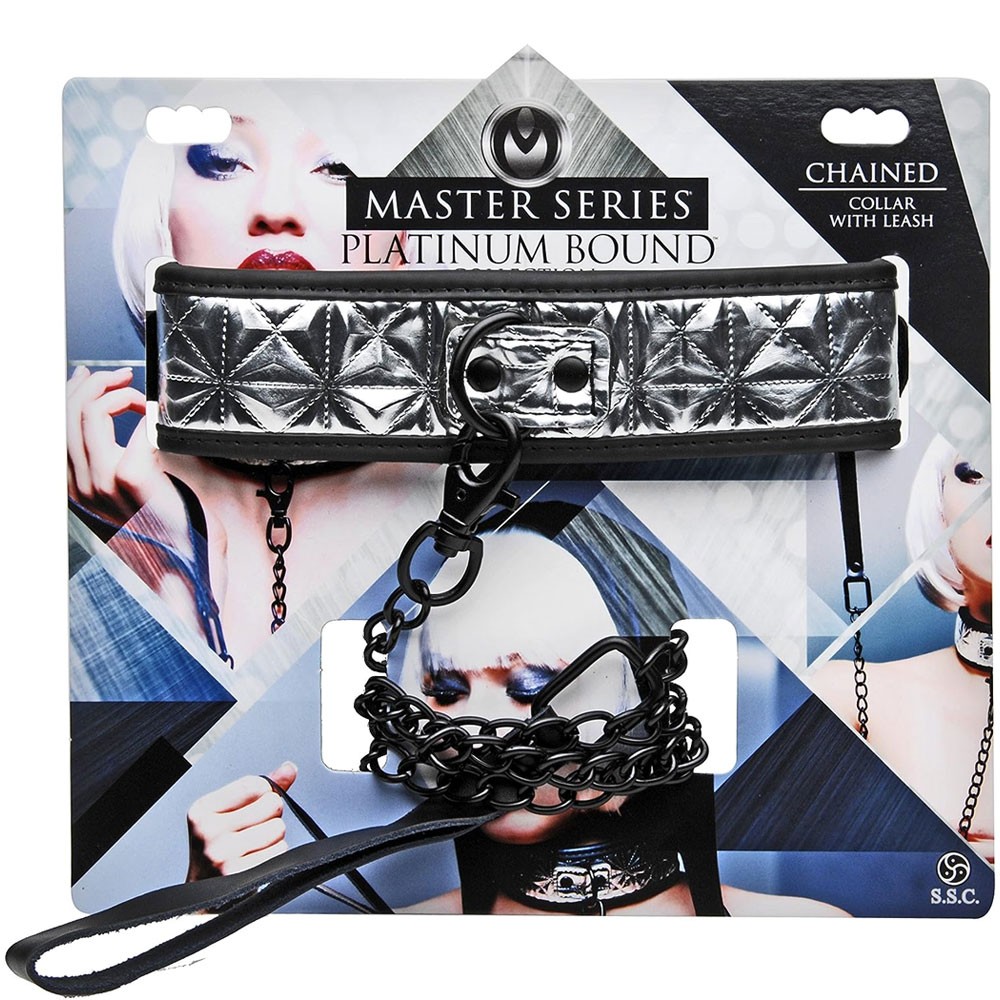 GUARANTEE
1 Year Product Guarantee. If DOA(Dead On Arrival), please contact us within 72 hours of delivery.