Introduction
Get frisky with this all-in-one RYSC Luxury BDSM bondage set! Start with the naughty genuine leather blindfold. Or maybe you'd rather lead your playmate around with the collar and leash? A pair of buckle detail cuffs keep you caught up in the moment. Put on the ball gag and keep quiet. Or submit to the sensations of the hand pat! The only limits are your fantasies. Innovative portable design, variety of ways to play. The manifestation of the relationship between master and servant, a set of SM sex toys enhances the sexual interest. Expressions of love can take on a deeper dimension spice up your ordinary life.
8 Piece Bondage Set includes:
Handcuffs - They can be used to bind hands, limit mobility, and show the distinction between master and servant. With adjustable metal buckle that can be adjusted to a comfortable size for wearing before use.
Shackles - Restrict her movement, all postures can be seen at a glance. Restraining the dual feet creates a feeling of helplessness and stimulates inner desires. You can also restrain her one hand and one foot. Lock tightly and try more positions.
Hand Pat - Perfect for those who love the slim sting of a ruler across their behind, this leather paddle is best for advanced BDSM enthusiasts. Use the double-layered length for full impact. Use smooth and textured materials, will not harm the skin when using.
Cross Buckle - Connect the handcuffs and shackles, back bind her limbs, and enjoy another stimulate.
Blindfold - Unique shape, stylish and beautiful, fits the eyes, adjustable length, comfortable to wear. Depriving her vision makes her more sensitive. Soft and delicate, thin and light.
Mouth Plug - Made from silicone and durable leather, this ball gag for extra-comfortable, muffled restraint play. And offers an adjustable size that fits most heads, while the flavorless thickened ABS ball sits within your sub's mouth to hush their moans of pleasure.
Collar Traction Chain - The collar leather is soft and comfortable to wear; the traction chain is durable and the length is adjustable. You decide to take advantage, the restraining effect will certainly thrill, the collar buckles precisely to size, and long leash length allows for just enough freedom of movement.
Storage bag - Portable storage bag. It is large enough to hold all the items in the kit. Fashionable appearance and good privacy.
Parameter
Type:
SM products, Bondage Kit
Material:
Leather, Metal, PU(Storage bag)
Function:
BDSM Bondage Restraints
Set includes: Handcuffs: L29.3 * W3.4cm
Shackles: L35.6 * W3.4cm
Collar: L47.4 * W1.9cm
Traction chain: 114cm in length
Blindfold: L19.2(72.2cm total length) * W9cm
Mouth plug: L61.2 * W4.5cm
Hand pat: L34.2 * W3.8cm
Cross buckle: L41.5 * W2.5cm
Storage bag: L32 * W10.5 * H15cm
Standard Configuration
1 x Blindfold
1 x Mouth Plug(Ball Gag)
1 x Collar with traction chain
1 x Handcuffs
1 x Shackles
1 x Hand Pat
1 x Cross Buckle
1 x Storage Bag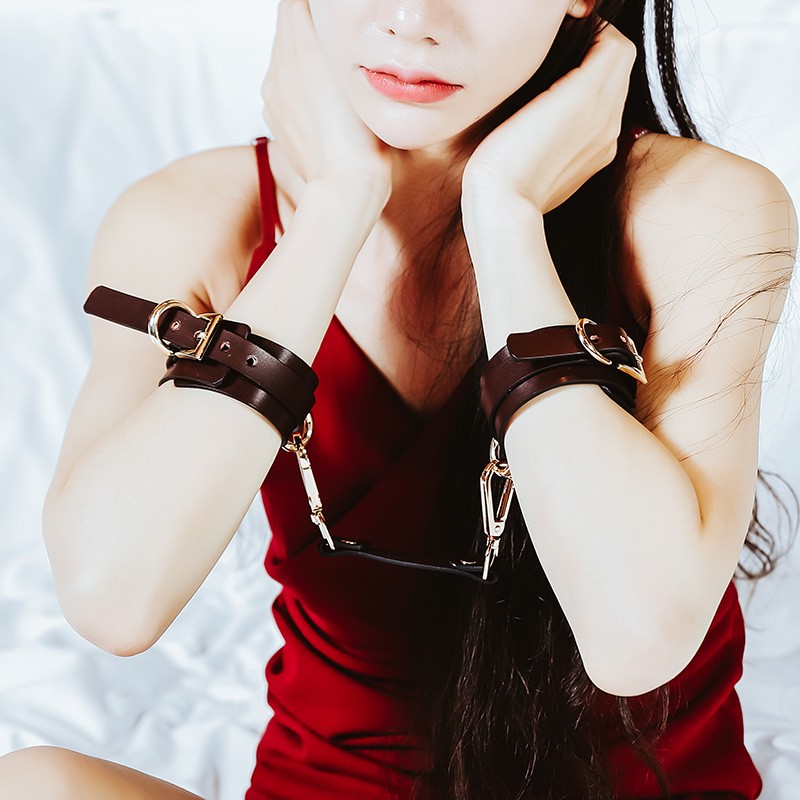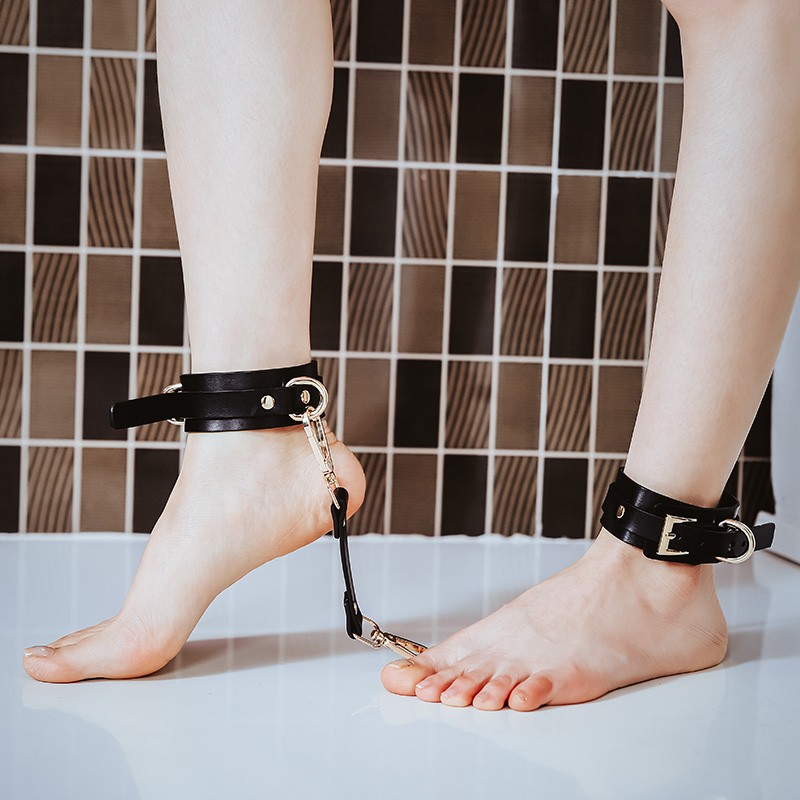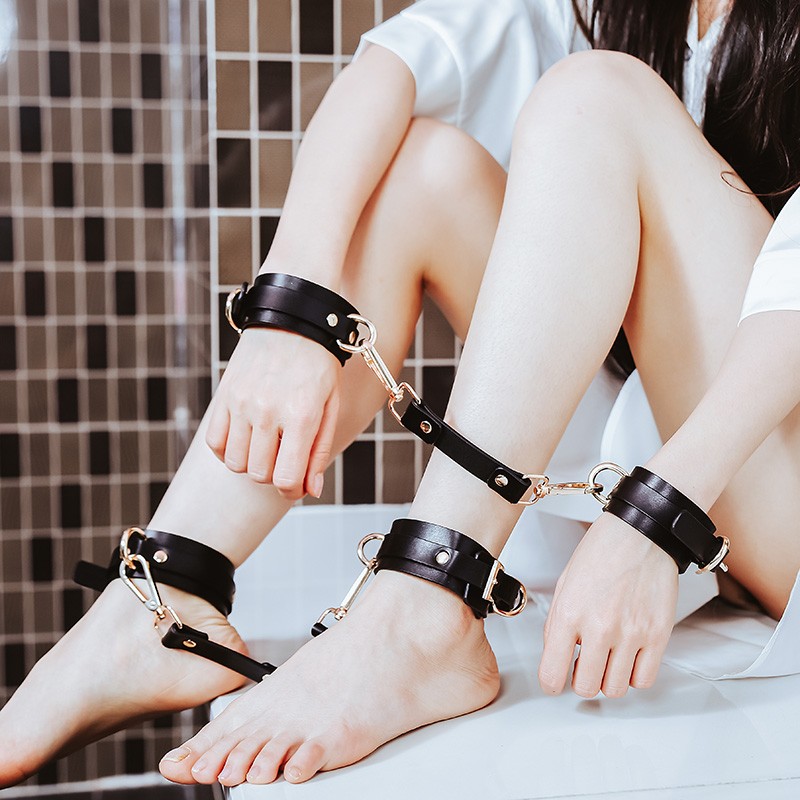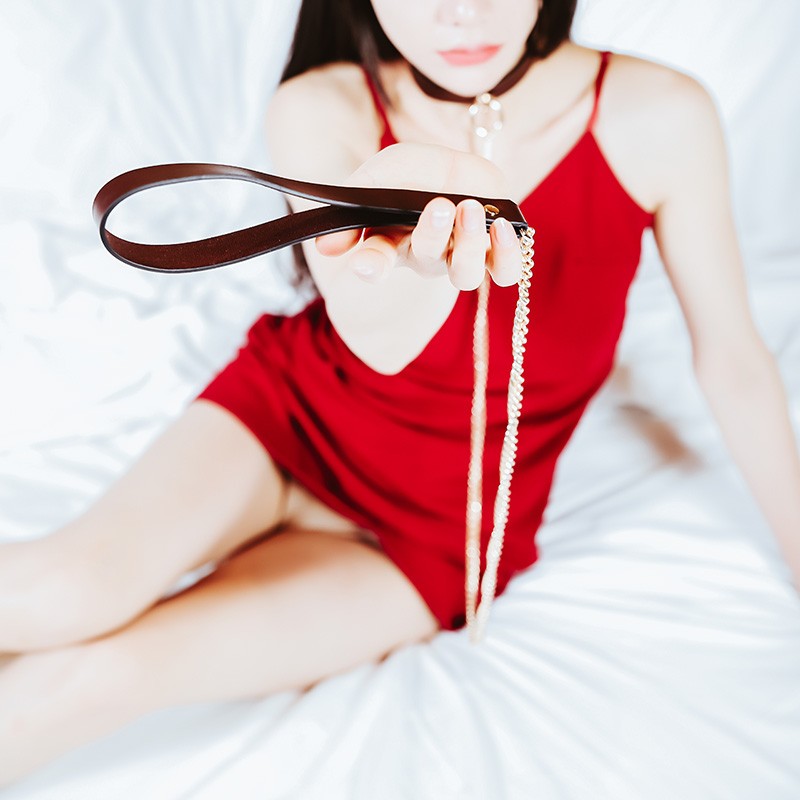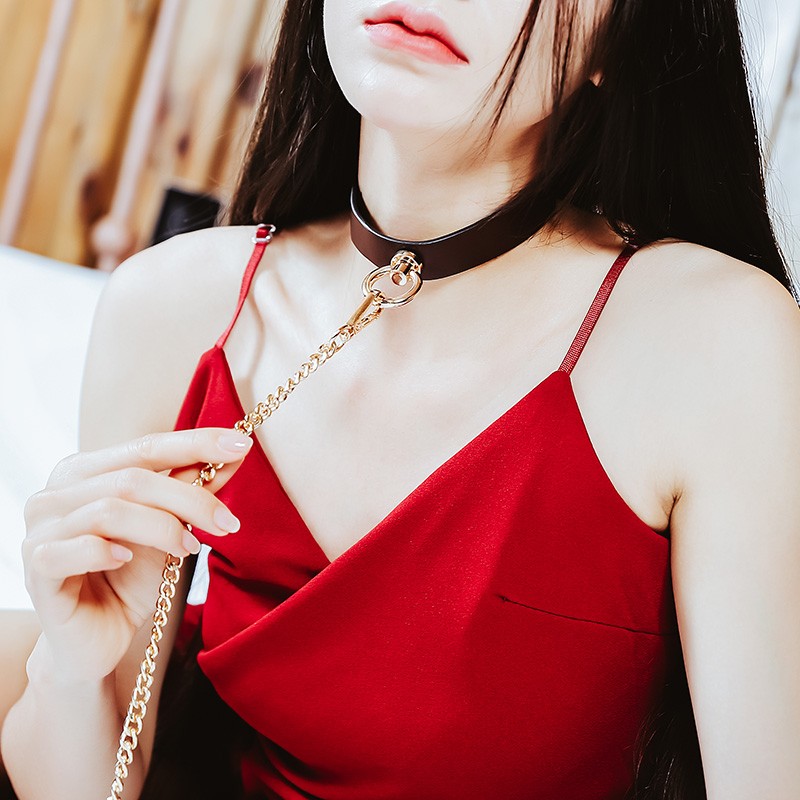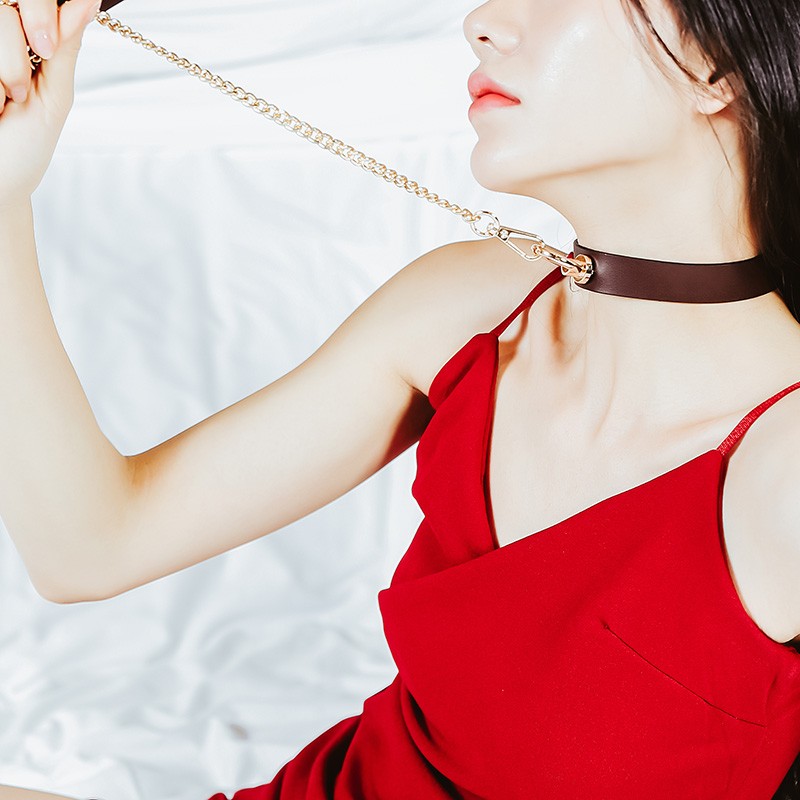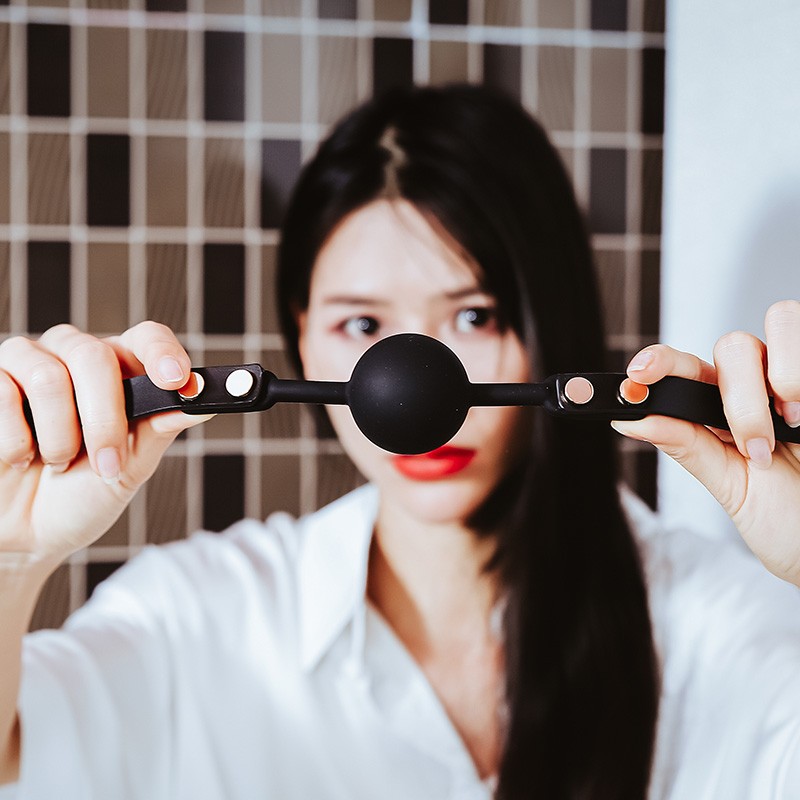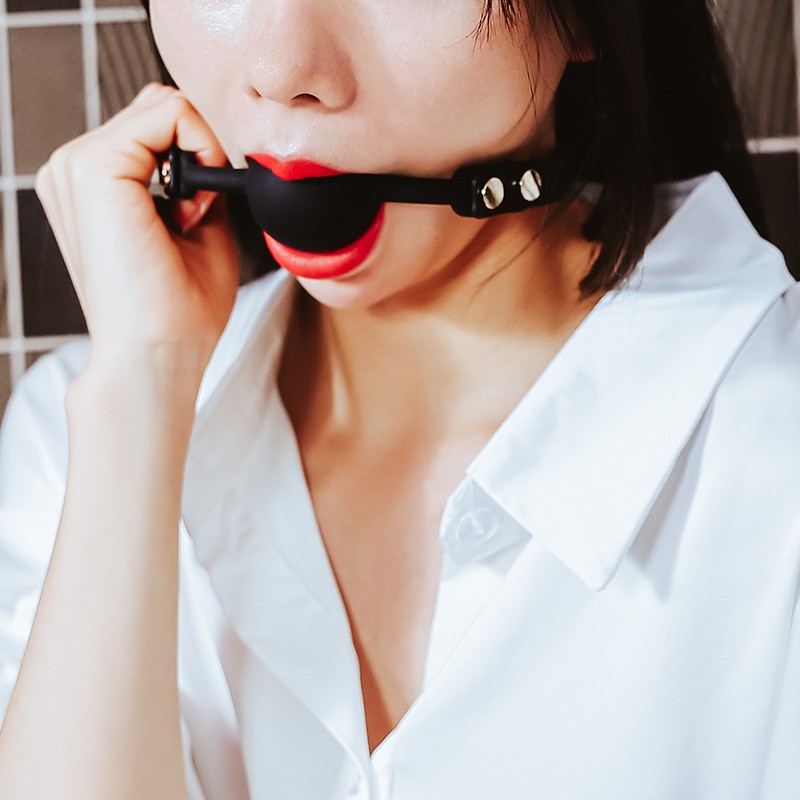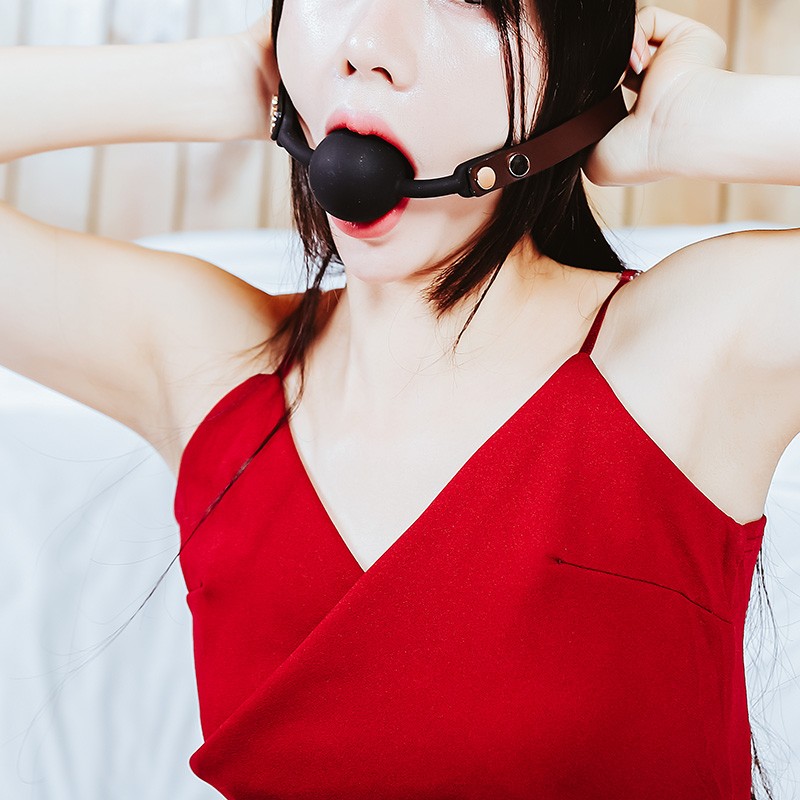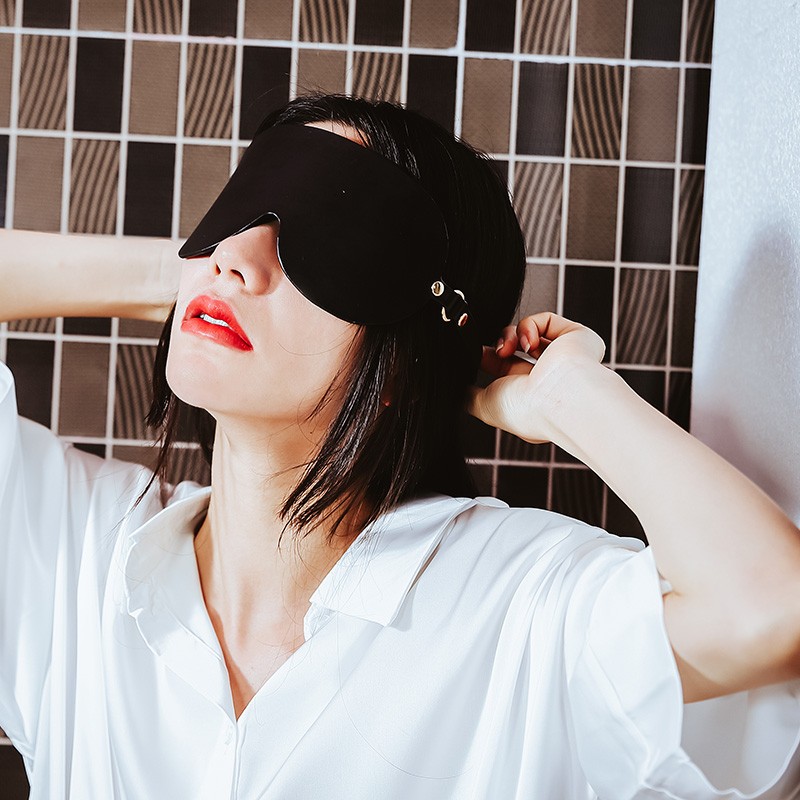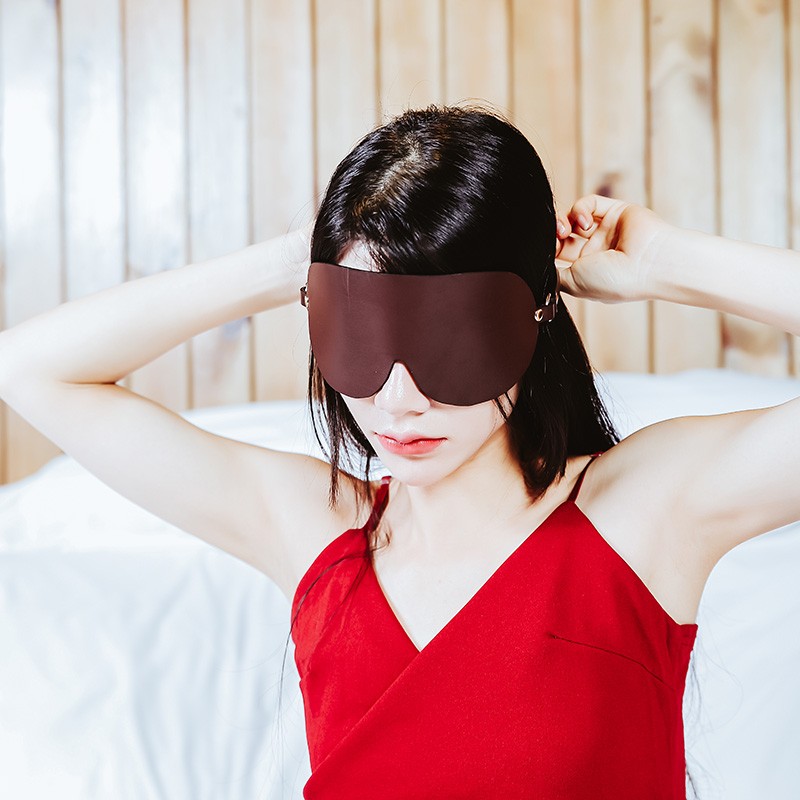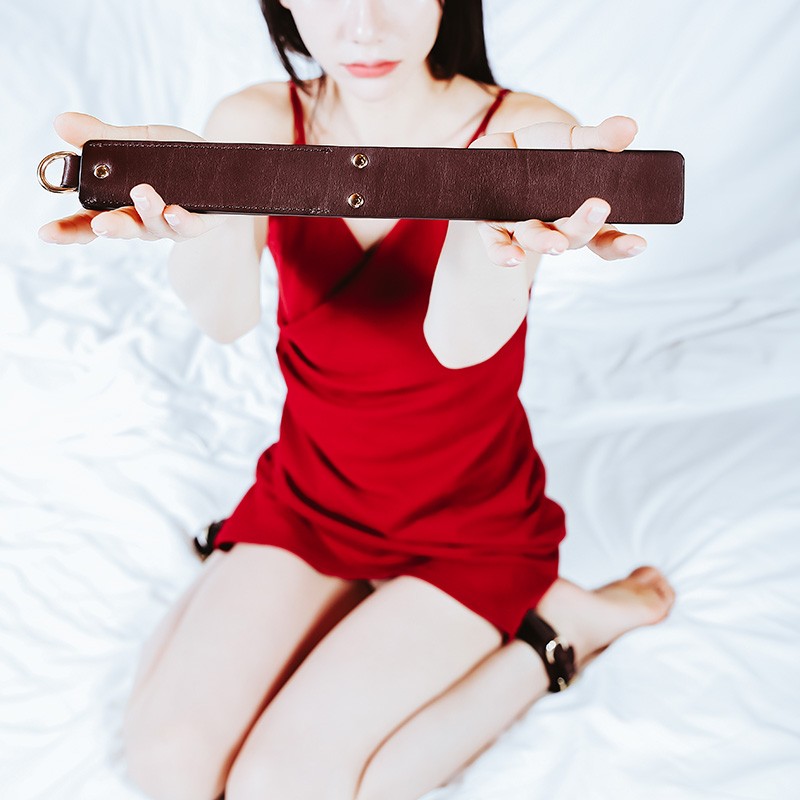 GUARANTEE
1 Year Product Guarantee. If DOA(Dead On Arrival), please contact us within 72 hours of delivery.