Introduction
Dive deep into the realm of exquisite pleasure with the Sevanda Golden Pine Cone, a masterfully crafted spiral anal plug. Designed for those who crave adventurous exploration, this shimmering adult toy stands out in the world of anal toys.
The meticulously sculpted tapered tip ensures smooth and effortless insertion, promising a journey of comfort intertwined with exhilarating pleasure. And unlike any regular butt plug, the golden pine cone plug offers a truly immersive experience. With its spiral texture enveloping the stem, every twist and turn simulates the sensation of a tantalizing rim job, intensifying the thrills. Shaped for perfection, the Golden Pine Cone nestles between your cheeks with unparalleled ease. The challenge? Surrendering to its full depth, surrendering to the escalating waves of pleasure.
Crafted from top-tier metal for safe, confident play. Versatile in use: compatible with both water-based and silicone-based lubes.
There are 3 different sizes of the anal toy for your choosing.
Small Size: Insertable Length of 2.5", Maximum Diameter of 0.9".
Medium Size: Insertable Length of 3.07", Maximum Diameter of 1.2".
Large Size: Insertable Length of 3.85", Maximum Diameter of 1.42".
Features
• Golden Pine Cone spiral design.
• Tapered tip for comfortable insertion.
• Spiral texture simulates rim job sensation.
• Custom-shaped for a perfect fit.
• Premium metal, compatible with all lubes.
Parameter
Small Size:
2.5 x 0.9 in / 6.35 x 2.28 cm
Medium Size:
3.07 x 1.2 in / 7.8 x 3.04 cm
Large Size:
3.85 x 1.42 in / 9.77 x 3.60 cm
Medium Size:
3.07 x 1.2 in / 7.8 x 3.04 cm
Standard Configuration
1x Anal Plug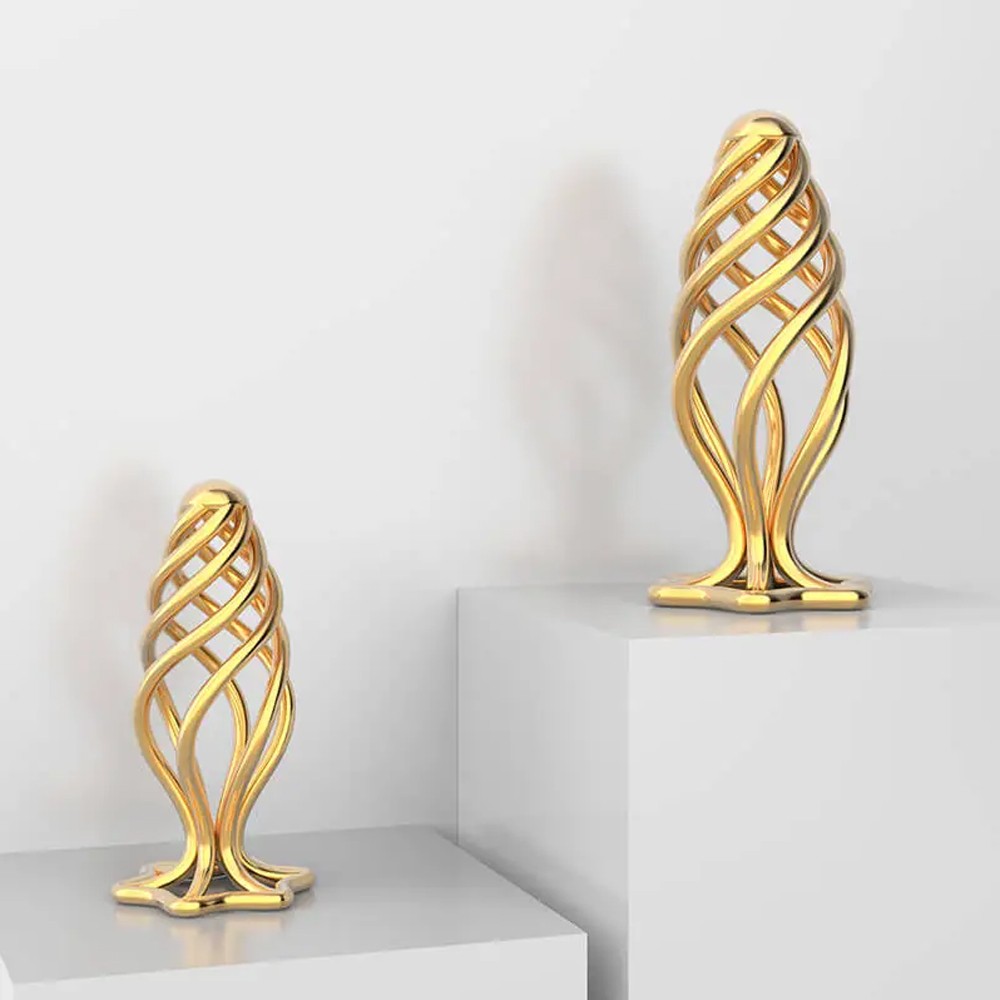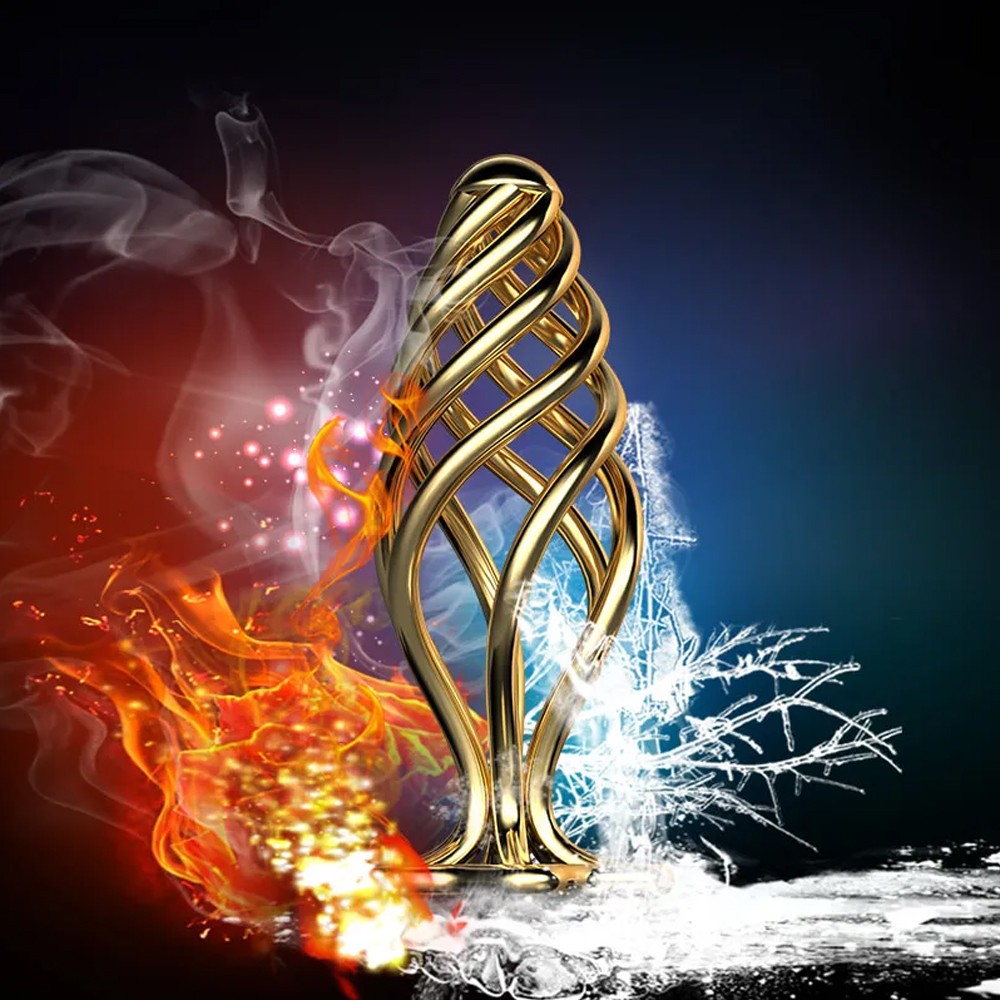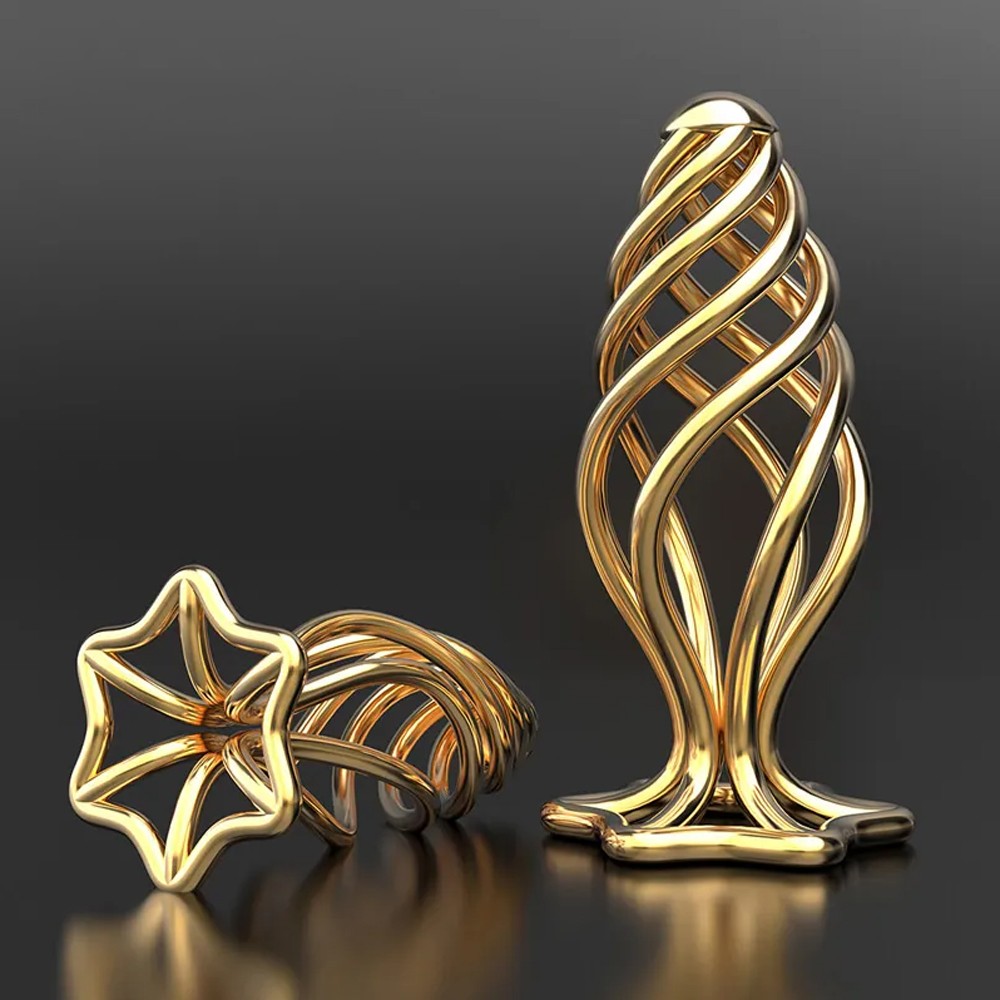 GUARANTEE
1 Year Product Guarantee. If DOA(Dead On Arrival), please contact us within 72 hours of delivery.