Introduction
Experience unparalleled elegance and pleasure with the adult toy Sevanda Stag Clamps, a testament to refined design and intimate sensation. Crafted with precision, these clamps draw inspiration from the regal stag antler, marrying form and function to create a piece that's as alluring as it is effective.
With an innovative roller adjustment, these clamps put control in your hands. Gently turn the wheel to find the sweet spot between pleasure and pain, customizing the experience to your unique preferences. Whether you crave a subtle pinch or a more intense grip, the Sevanda Stag Clamps are tailored to serve your desires.
Each set is presented in a meticulously designed gift box, making it an ideal present for aficionados of kink and elegance alike. Its gold-painted, nickel-free metal alloy construction showcases a blend of durability and luxury. Inspired antler design. The attached tassel chain clips are more than mere adornments. While they can amplify the sensation when used with the clamps, offering enhanced pulling dynamics, they're also fashioned to double as elegant earrings. Wear them for a tantalizing secret or as a bold statement piece, the choice is yours.
To optimize the nipple bondage toy experience, start by adjusting the roller to its least intense setting. Attach them gently and increase pressure as desired by turning the wheel. For those seeking heightened sensations, utilize the tassel chain clips, allowing gravity to intensify the pull. And when the mood shifts from intimate play to elegance, detach the clamps, donning the tassel chains as earrings, serving as a chic reminder of shared secrets.
Features
• Stag antler design, roller adjustable clamps.
• Beautifully packaged in a gift box.
• Tassel chain clips dual-purpose.
• Nickel-free metal alloy construction.
• Gold-painted, exquisite nipple toy.
Parameter
Material:
Nickel-free Metal alloy
Size:
4.72 x 1.22 in / 12 x 3.1 cm
Standard Configuration
2x Clamp
2x Earring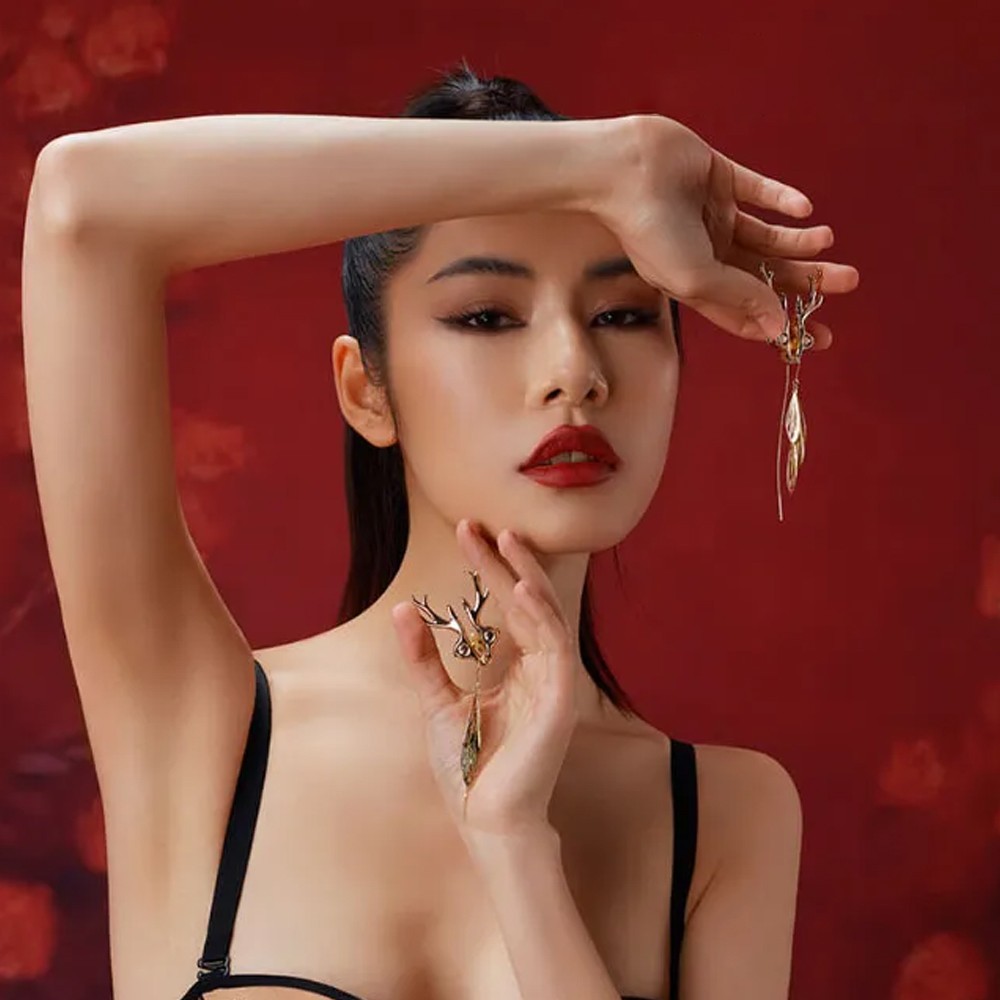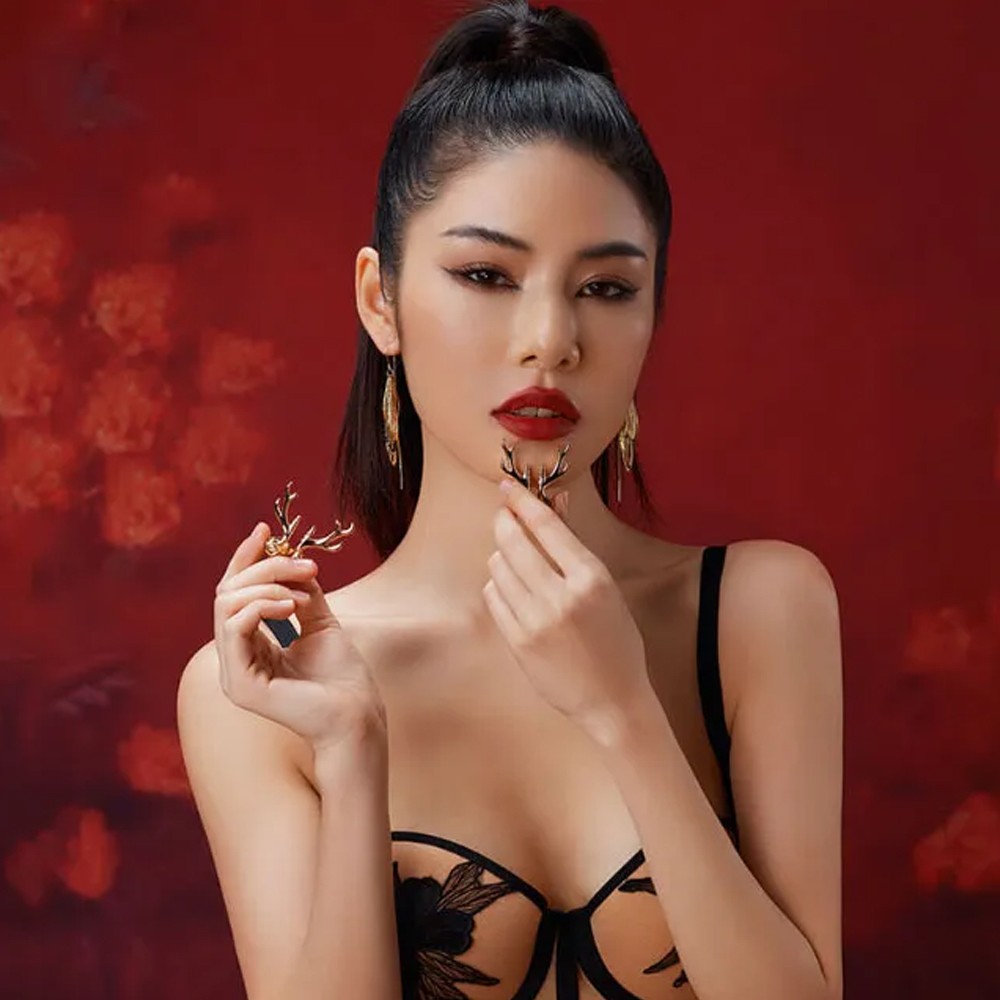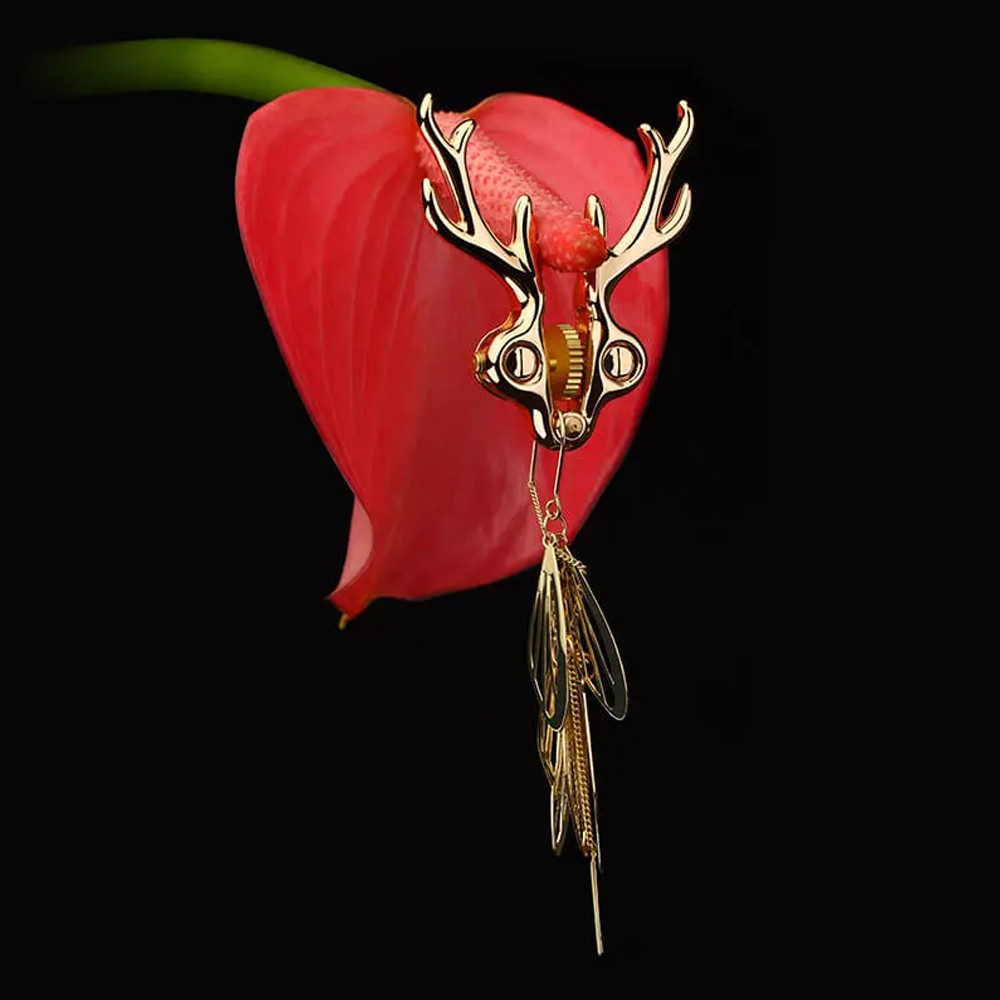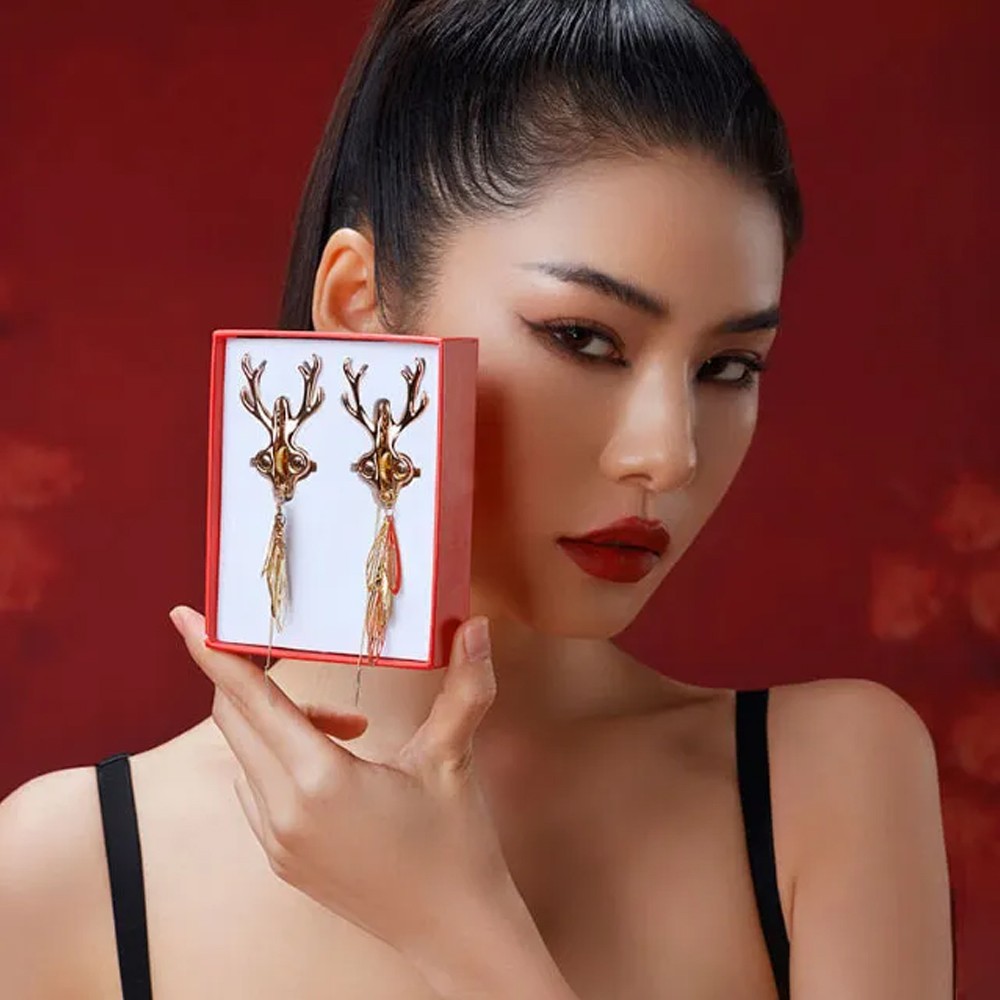 GUARANTEE
1 Year Product Guarantee. If DOA(Dead On Arrival), please contact us within 72 hours of delivery.