Introduction
Immerse yourself in the enthralling allure of the adult toy of the Heart Nipple Ties from Sportsheets Sex & Mischief - a captivating sensual accessory designed to ignite passion. Whether used to tease or simply adorn, these ties promise an enchanting and romantic experience. Crafted from sumptuous faux leather, the luxurious design delivers an irresistible and elegant appeal, inviting you to explore your innermost desires.
The Heart Ties are more than a visual temptation; they are a tangible touch of romance that can awaken sensations you never knew were possible. The gentle embrace of the soft faux leather combined with the sleek appearance transforms an ordinary moment into something extraordinary.
Wearing these Heart Nipple Ties is a breeze. Simply wrap them around and allow the supple material to conform to your body. The adjustability ensures a comfortable fit, catering to your unique shape and size. It can also be paired with other bondage toys to decorate. Once adorned, they can be used to entice a partner, serving as a playful and provocative addition to your intimate moments.
Features
• Sensual accessory for passion and romance
• Supple faux leather for luxurious allure
• Sleek design perfect for deep desires
• 2" adjustable tie for customized pressure
• Lightweight and suitable for beginners
Parameter
Materials:
Nickel-free Iron / PU Leather / Silicone
Standard Configuration
1 Pair of Sportsheets Sex & Mischief Heart Nipple Ties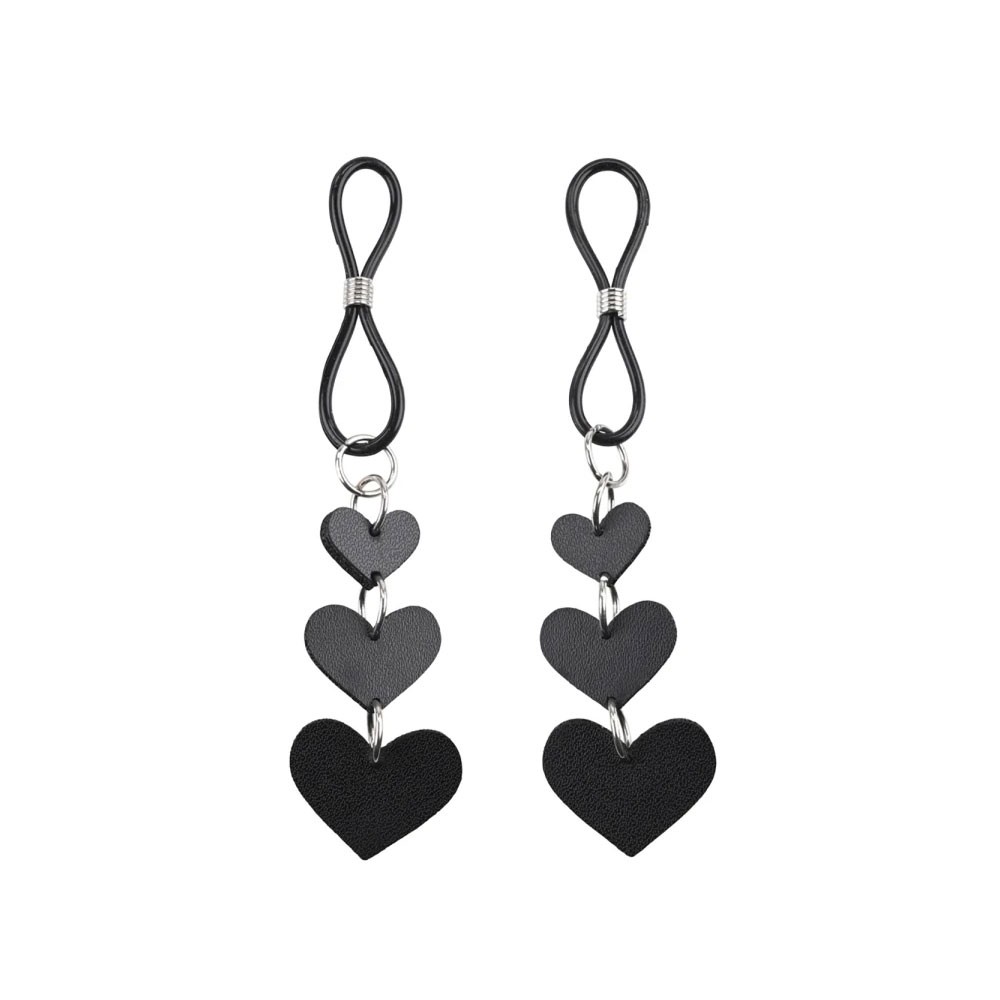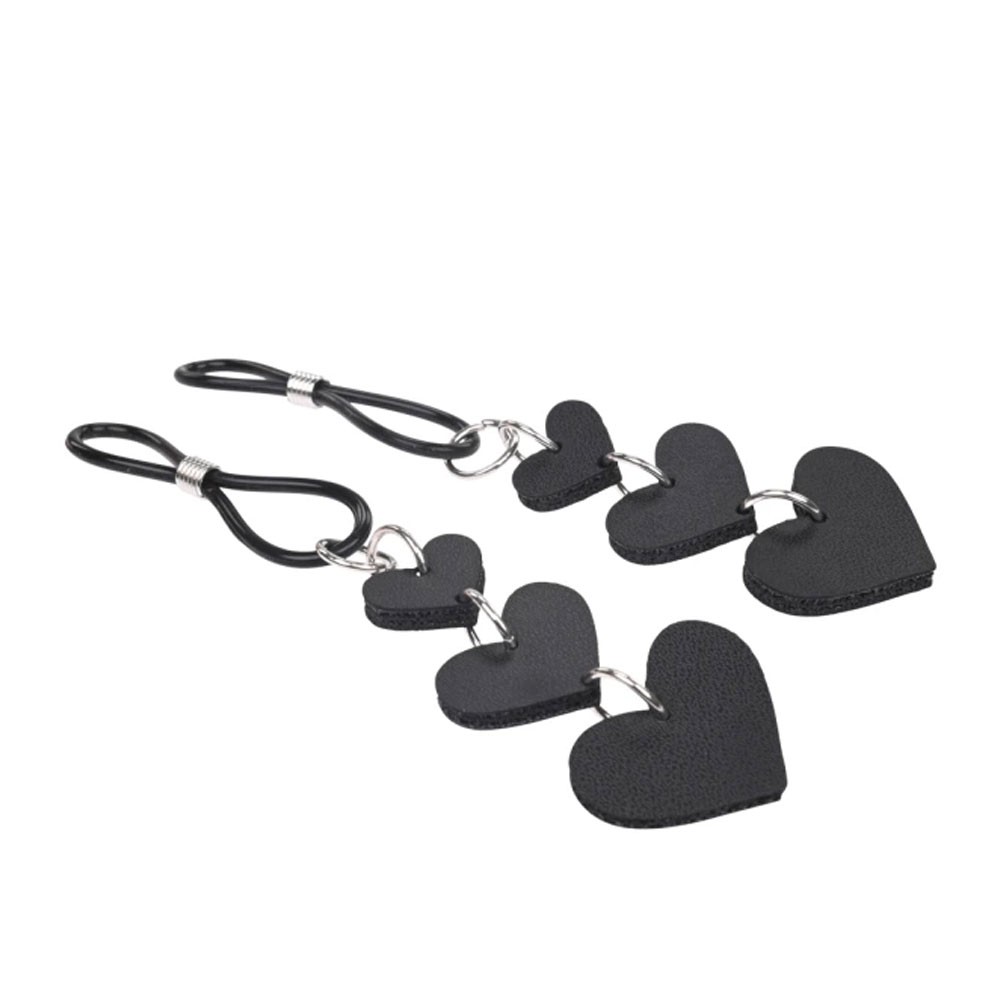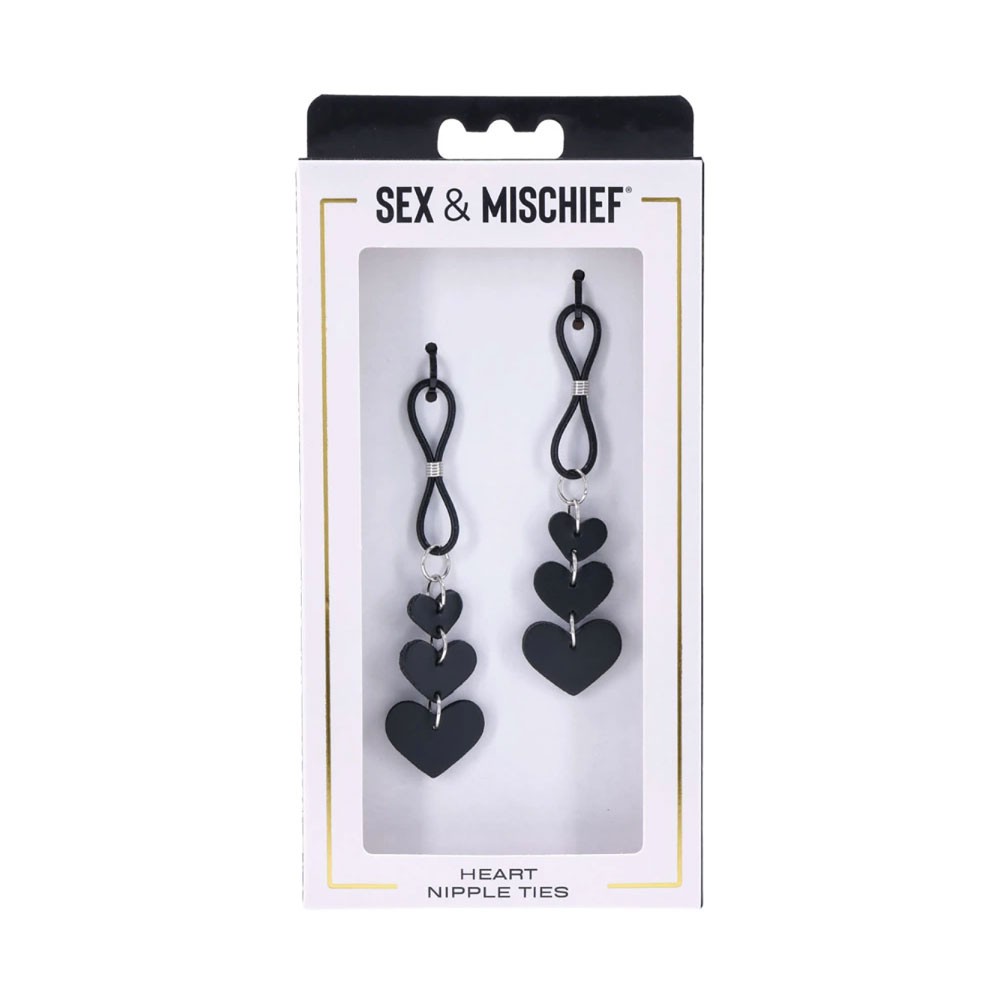 GUARANTEE
1 Year Product Guarantee. If DOA(Dead On Arrival), please contact us within 72 hours of delivery.