Introduction
Introducing Sliquid Naturals Sparkle Pride Water-Based Lubricant - a product for sex toy lube designed with inclusivity and quality in mind.
Comprising a balanced pH level of 4.1-4.4, the Sliquid Naturals Sparkle Pride ensures harmony with the body's natural chemistry, making it suitable for a wide range of skin types. Its non-toxic and hypoallergenic formulation means it's gentle and safe for even the most sensitive skin.
What sets this lubricant apart is its commitment to pure and natural ingredients. It's 100% free from common irritants like DEA, gluten, glycerin, glycol, parabens, PEG, propylene glycol, sorbitol, and sulfates. Plus, it's 100% vegan-friendly, reflecting Sliquid's dedication to ethical and environmentally conscious products.
The key natural ingredient, plant cellulose, may lead to slight variations in the product's color or consistency, but it's this natural component that imparts a silky smooth texture. This enriching texture not only heightens pleasure but also ensures ease of application, enhancing your overall experience.
Simply apply a desired amount of lube to the area of the body or toy you wish to lubricate. Its water-based formulation ensures compatibility with most materials, making it an ideal companion for various intimate products and occasions.
Customers rave about its long-lasting lubrication, praising the product's ability to maintain its slickness without becoming sticky or tacky. The sleek packaging also adds a touch of elegance, making it an attractive and discreet addition to your bedside drawer.
Features
• Compatible with latex, rubber, plastic & silicone toys
• Purified water-based formula
• Non-staining, unflavored, and unscented
• Blended to emulate natural body lubrication
Parameter
Standard Configuration
1x Sliquid Naturals Sparkle Pride Water Based Lube - 4.2 oz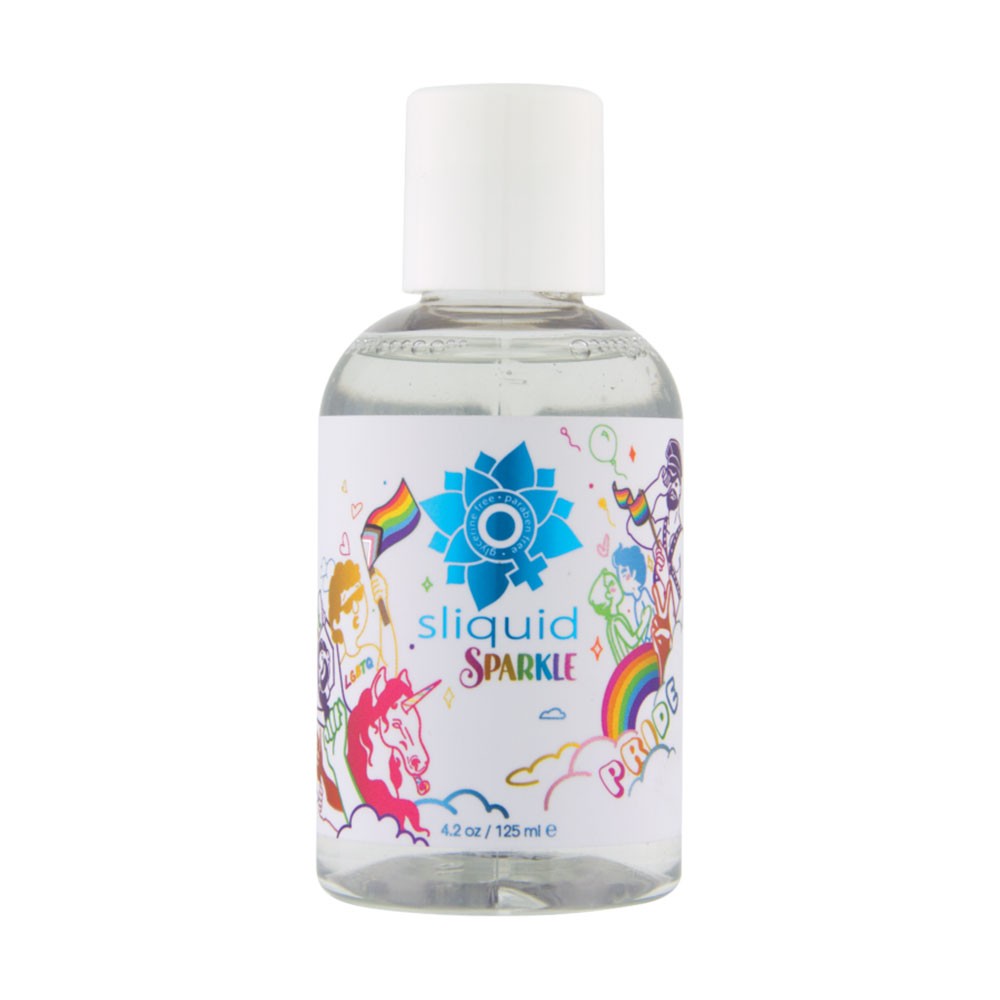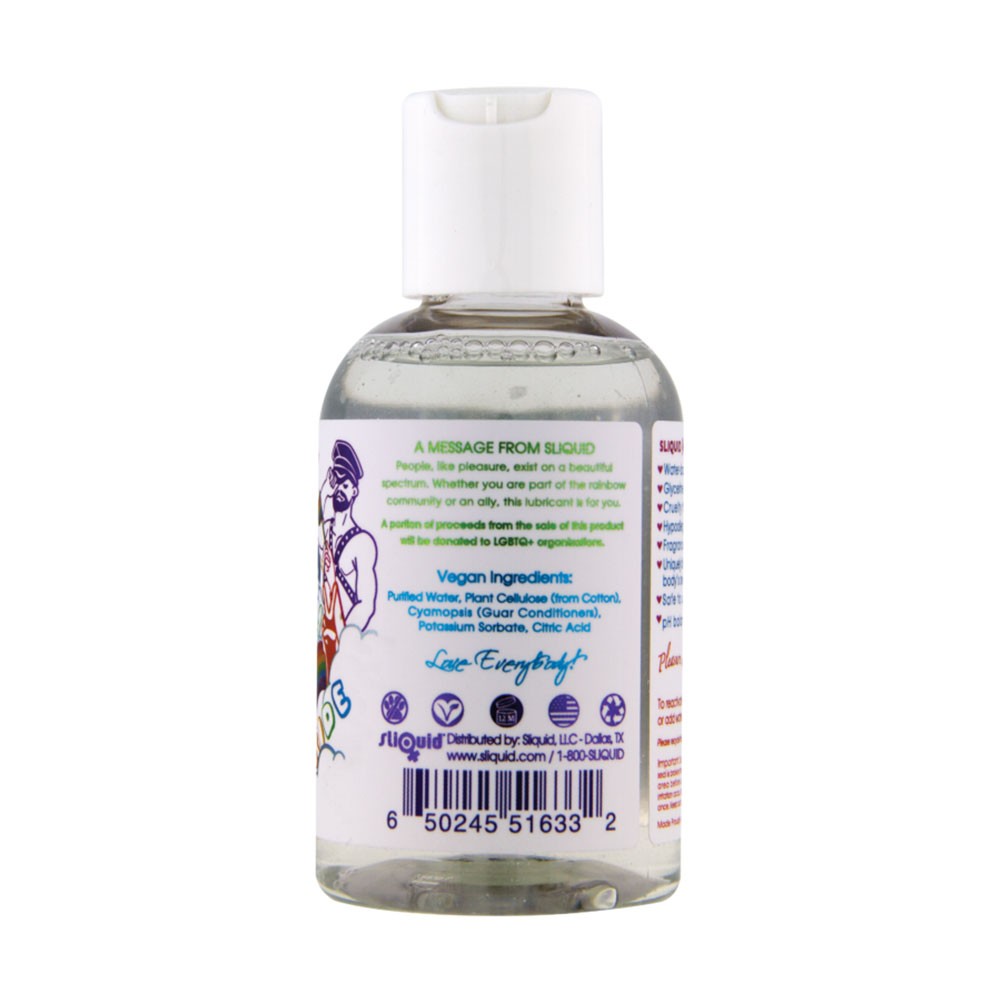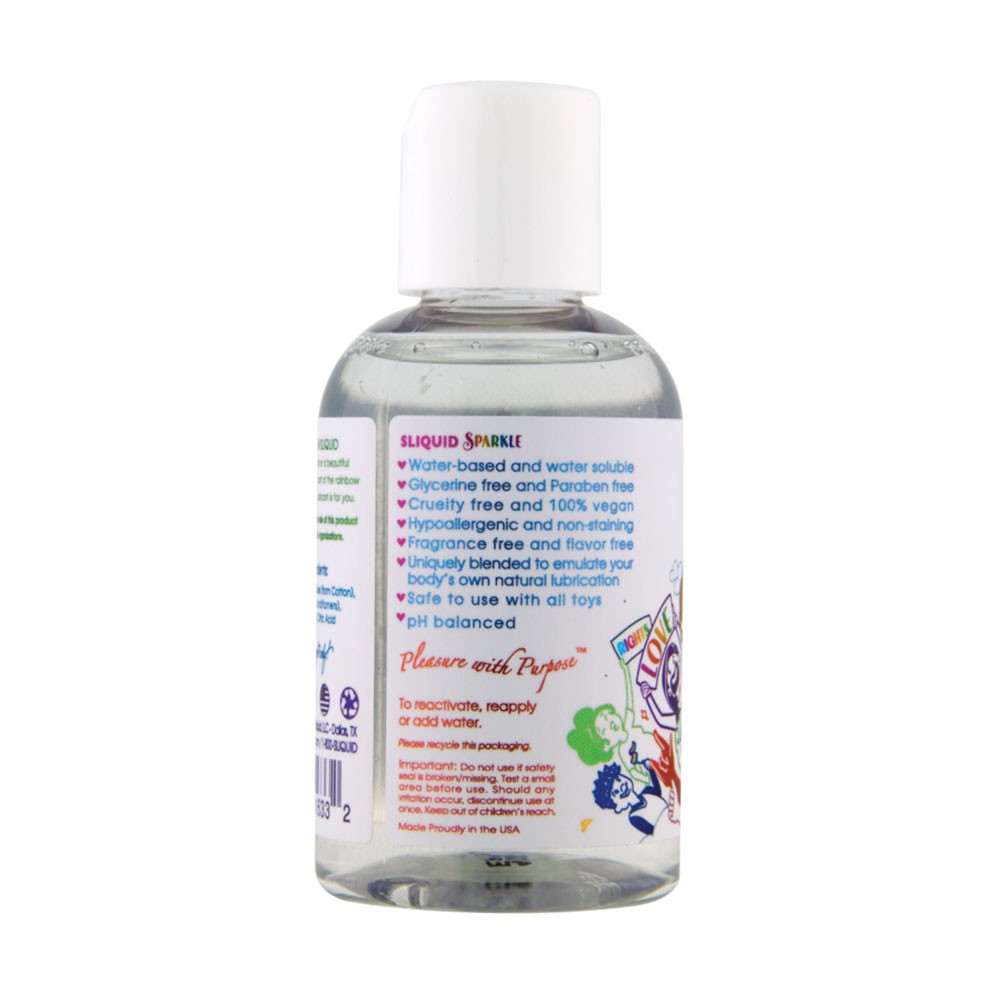 GUARANTEE
1 Year Product Guarantee. If DOA(Dead On Arrival), please contact us within 72 hours of delivery.