Introduction
Discover the future of kegel training with the adult toy Kegel Coach Trainer Kit for Beginners – your gateway to a stronger, healthier pelvic floor. This cutting-edge smart trainer is equipped with patented sensors that seamlessly capture and monitor your pelvic floor muscle movements while you exercise. But what truly sets us apart is the captivating experience our Magic Kegel App delivers during your workouts.
Precision in Motion: Our device's patented sensors provide unmatched precision in tracking your pelvic floor muscle activity. Say goodbye to uncertainty and hello to results you can trust.
Engaging Workouts: Elevate your exercise routine with the Magic Kegel App, which transforms kegel training into an engaging and enjoyable experience. No more mundane repetitions – every session becomes an exciting step toward your goals.
Efficiency Unleashed: Whether you seek pelvic floor strength for health reasons or intimacy enhancement, the Kegel Coach Trainer Kit maximizes the efficiency of your workouts. Experience the benefits more quickly and effectively.
User-Friendly: Getting started is effortless. Simply connect the Kegel Coach to the Magic Kegel App, follow the intuitive instructions, and let our smart trainer guide you. It's like having a personal coach at your fingertips.
Track Your Progress: With our comprehensive progress tracking, witness your journey towards a stronger pelvic floor. Set new goals, challenge yourself, and take control of your fitness.
Empowerment in Wellness: Strengthening your pelvic floor is not just about physical health; it's also about your overall well-being and intimacy. The Kegel Coach Trainer Kit empowers you to achieve both, enhancing your life in more ways than one.
Make the smart choice for your pelvic floor health and well-being. Elevate your fitness routine with the Vibrator Kegel Coach Trainer Kit for Beginners and the Magic Kegel App. Take that important step towards a healthier, more confident you – choose the Kegel Coach today! Your future self will thank you for it.
Features
• Smart kegel trainer with patented motion tracking.
• Engaging kegel exercises with Magic Kegel App.
• Precise monitoring of pelvic floor muscle movements.
• User-friendly design for effortless training.
• Empowers pelvic floor health and overall well-being.
Parameter
Size:
7.5 x 1.2 in / 19 x 3 cm
Standard Configuration
1x Kegel Coach
1x Magnetic DC Cable
1x User Guide
1x Storage Bag
1x Anchor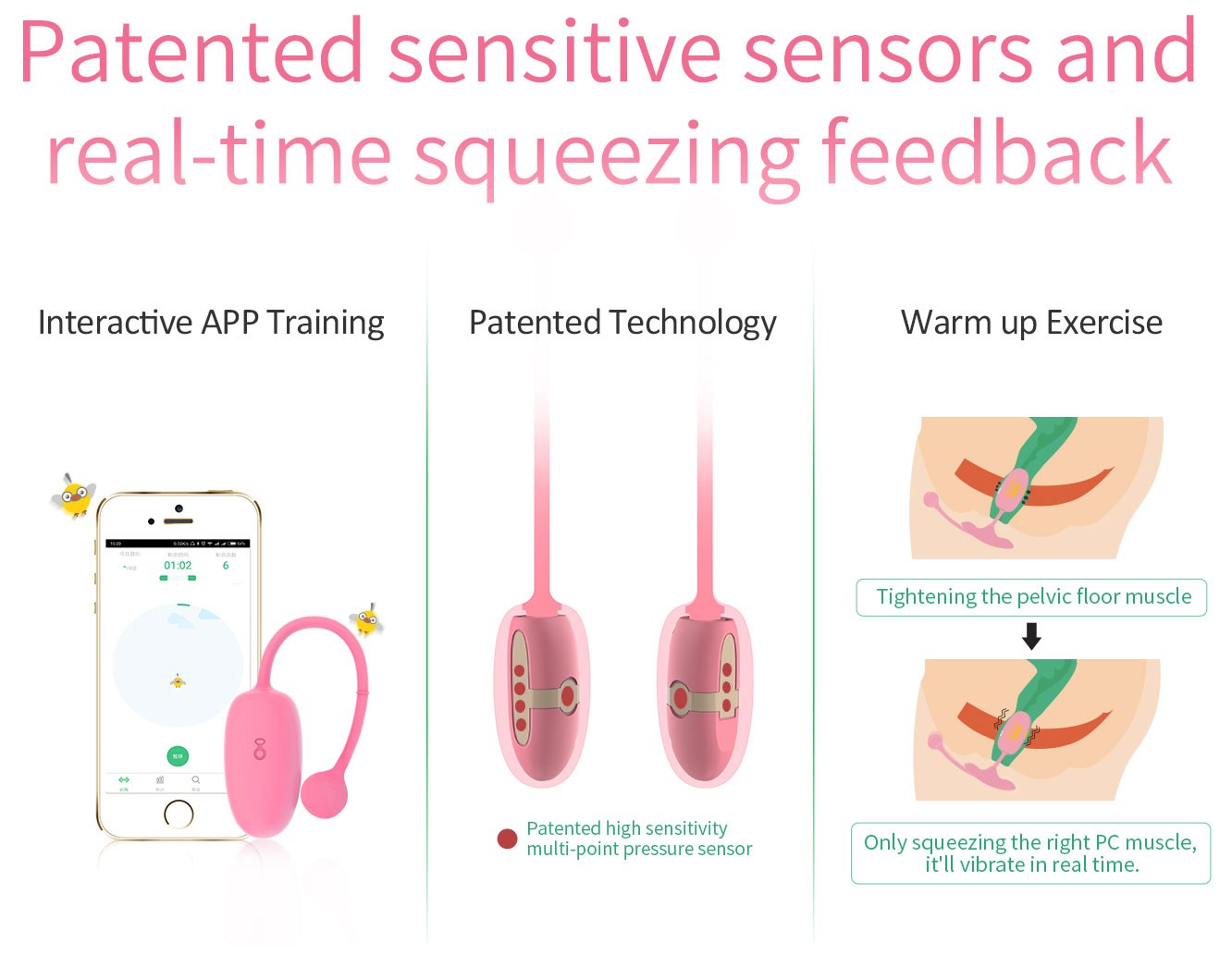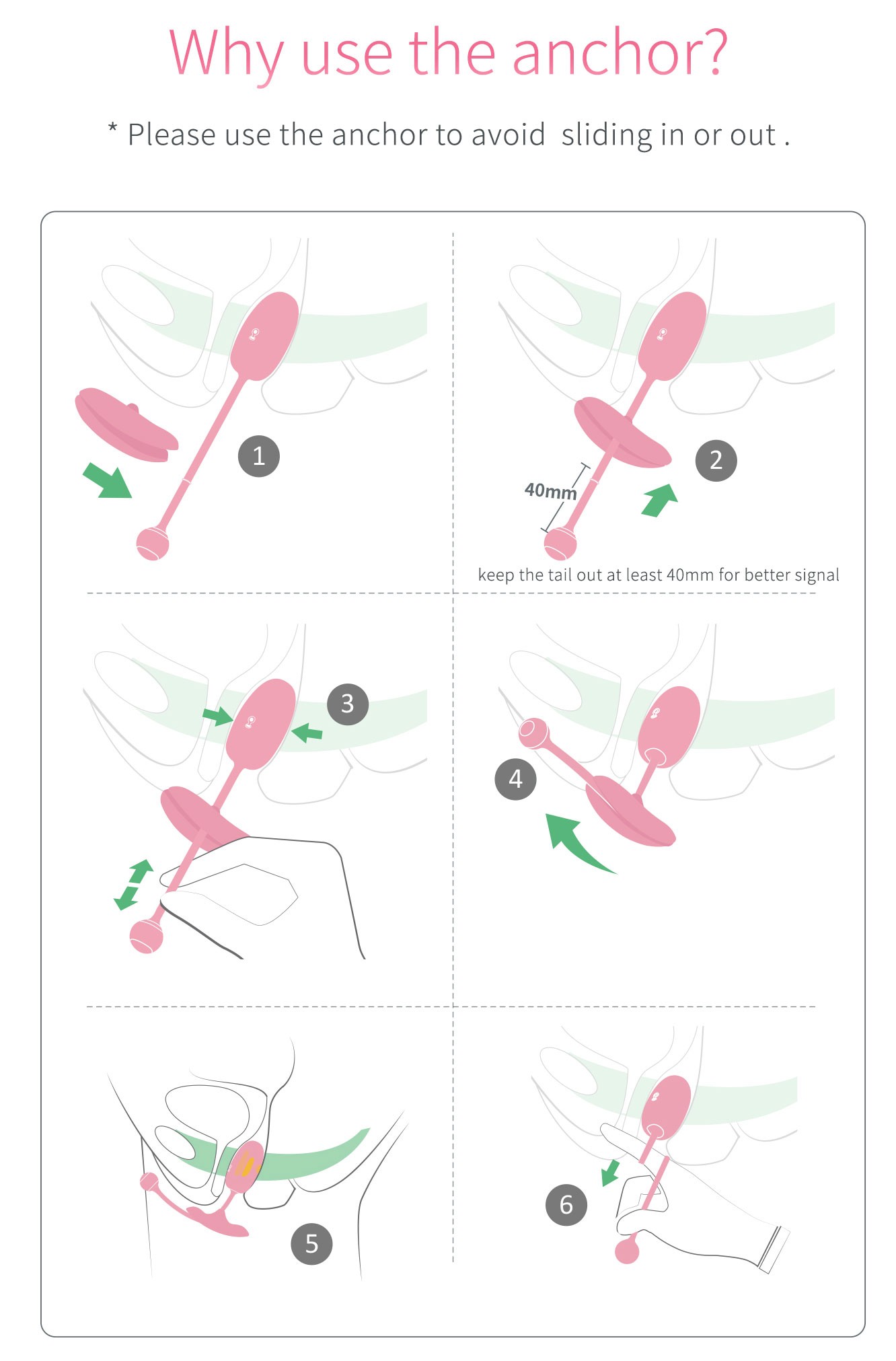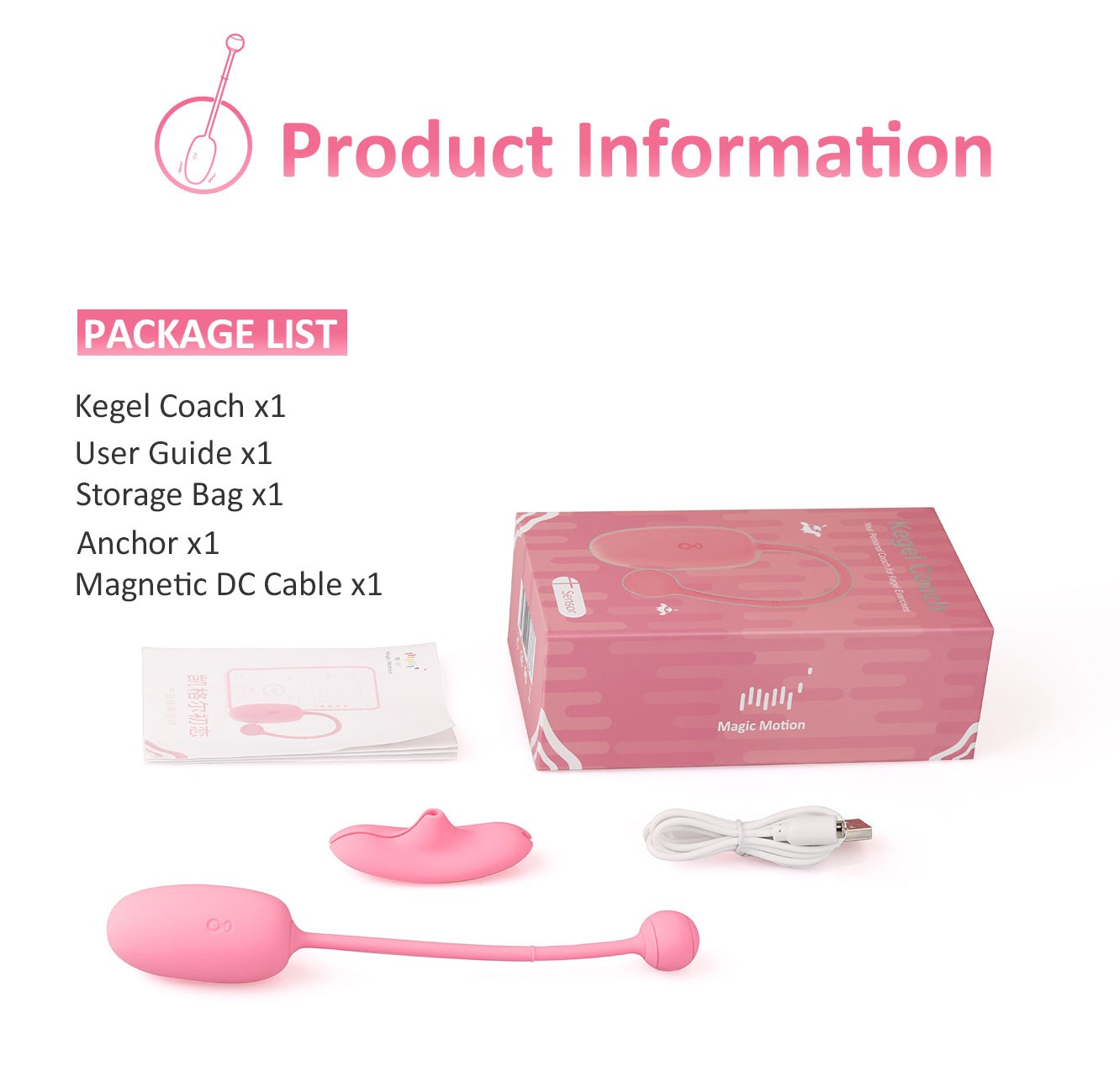 GUARANTEE
1 Year Product Guarantee. If DOA(Dead On Arrival), please contact us within 72 hours of delivery.