Introduction
In the passion of the moment and the dim lighting of your intimate space, it's easy for your play accessories to vanish into the bedding or even slide under the furniture. With the Spectra Flogger, you'll have no such concerns; its vivid, rainbow-colored vegan leather strands are effortlessly noticeable. This exceptional toy boasts a securely wrapped handle, offering optimal control for you and your consensual partner.
The uses of this flogger are as varied as your imagination and the dynamics of your play. It can serve as a sensual prelude when lightly trailed across the skin, or it can provide a more intense experience when swung with force.
This bondage flogger is thoughtfully designed, right down to the convenient loop for hanging. A delightful and humane addition to your collection.
Features
• Vibrant rainbow-colored vegan leather.
• Sturdy wrapped handle for control.
• Versatile: gentle tease or intense sting.
• Designed for consensual play.
• Convenient hanging loop included.
Parameter
Zize:
19.61 x 1.26 x 0.98 in / 49.83 x 3.20 x 2.49 cm
Product Weight:
5 oz / 143 g
Standard Configuration
1x Spectra Bondage Flogger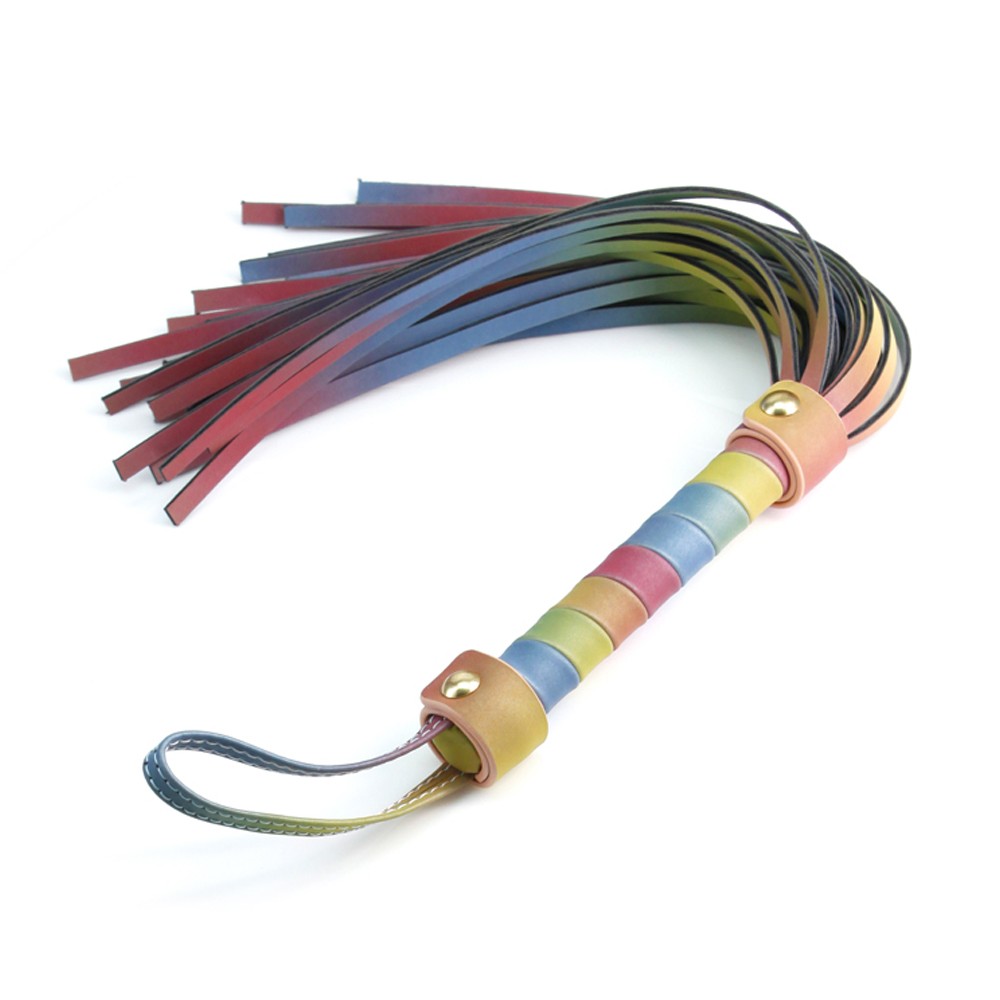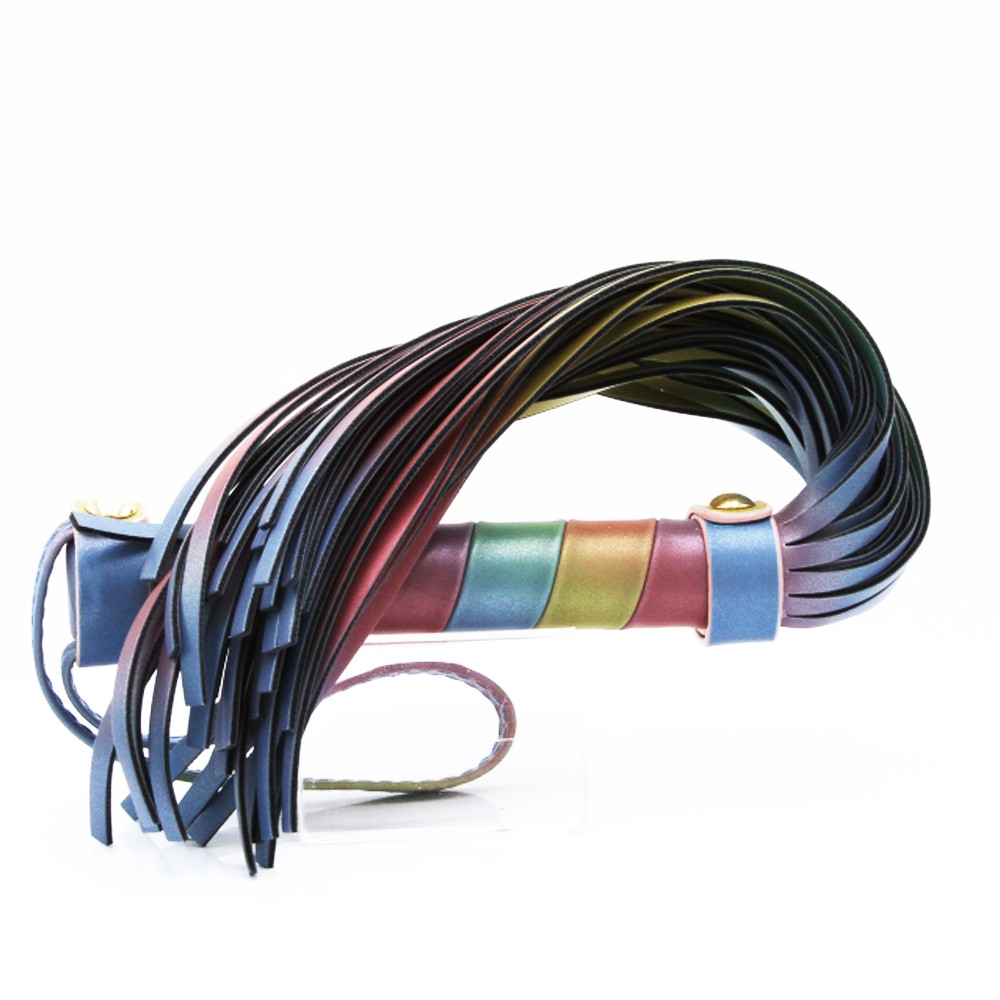 GUARANTEE
1 Year Product Guarantee. If DOA(Dead On Arrival), please contact us within 72 hours of delivery.