Introduction
Combine durability with unparalleled comfort, ensuring your bondage experiences are as captivating as they are secure. These cuffs, adorned with a mesmerizing array of rainbow shades, are not only aesthetically pleasing but also meticulously designed for a snug fit on both wrists and ankles. Their universal design ensures they accommodate a variety of sizes, making them a versatile addition to any bondage enthusiast's collection.
Every stitch and clasp has been carefully considered, promising reliability during even the most intense moments. The padded interior guarantees comfort, allowing for extended wear without compromising on the sensation of restraint.
Whether you're a novice exploring new sensations or a seasoned practitioner, these Rainbow Leather Cuffs are the perfect blend of style and function. Elevate your play sessions with a dash of color and a promise of secure, sensual restraint.
Features
• Vibrant rainbow-hued leather cuffs.
• Durable and snug fit design.
• Suitable for wrists and ankles.
• Padded interior for comfort.
• Reliable stitching and clasps.
Parameter
Wrist Cuff Size:
10.79 x 1.69 x 0.59 in / 27.41 x 4.29 x 1.5 cm
Ankle Cuff Size:
12.2 x 1.69 x 0.59 in / 31.01 x 4.29 x 1.5 cm
Wrist Cuff Weight:
5.15 oz / 147 g
Product Weight:
5.43 oz / 155 g
Standard Configuration
1x Spectra Bondage Cuff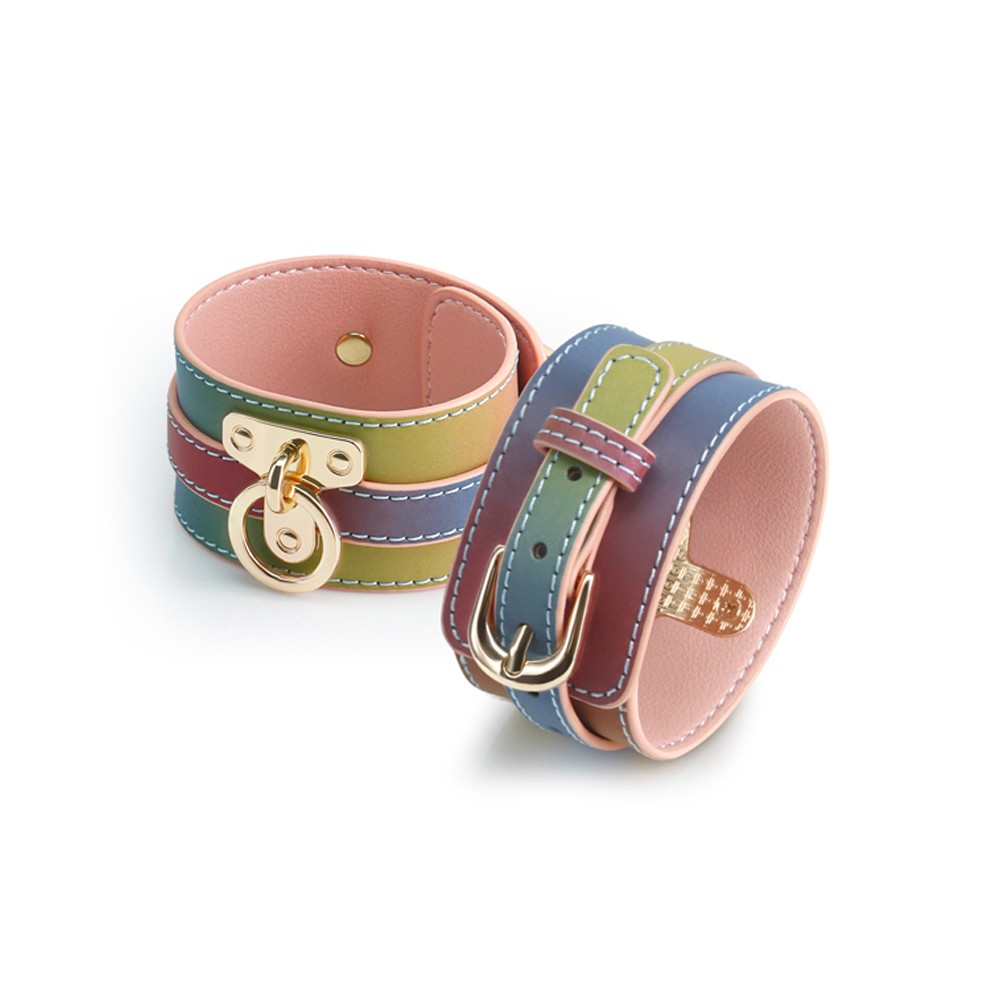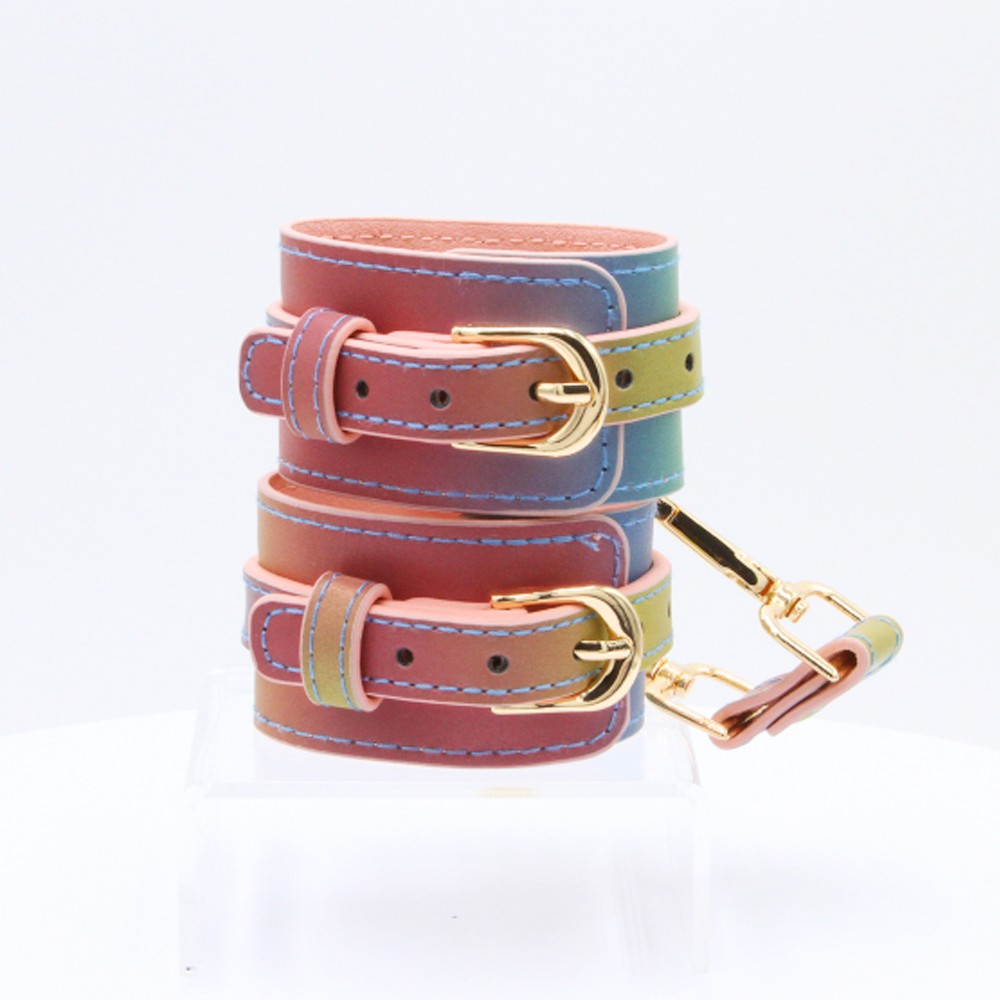 GUARANTEE
1 Year Product Guarantee. If DOA(Dead On Arrival), please contact us within 72 hours of delivery.