Introduction
Unleash your deepest desires and awaken new sensations with the Verge Nipple Clamps. Crafted to tantalize your senses, these adjustable clamps offer precisely calibrated pressure that awakens your most sensitive erogenous zones, setting the stage for an exhilarating experience that will linger in your fantasies.
Whether you embark on a journey of self-exploration or invite a partner to join, the Verge Nipple Clamps promise to inject a thrilling dose of kink into your intimate moments. With their seamless adjustability, these clamps cater to your unique comfort level, ensuring every touch ignites a symphony of pleasure.
Drape yourself in the Verge Clamps during solo escapades, allowing your imagination to weave scenarios that push the boundaries of ecstasy. Alternatively, introduce them to shared escapades with a partner, seamlessly integrating this electrifying accessory into your play.
Elevate your intimacy as you submit to the delicate pinch that the Verge Clamps provide. The careful calibration of pressure effortlessly teeters between a tantalizing tease and an exhilarating bite, compelling you to savor every sensation.
Features
• Fully adjustable clamps for customizable tension
• Rubber tipped for added comfort
• Eye catching gold rods to tickle and torment
Parameter
Materials:
Nickel-free Iron/PVC
Dimensions:
0.75 × 4 × 8.25 in / 1.9 × 10 × 21 in
Standard Configuration
2 x Sportsheets Sex and Mischief Verge Nipple Clamps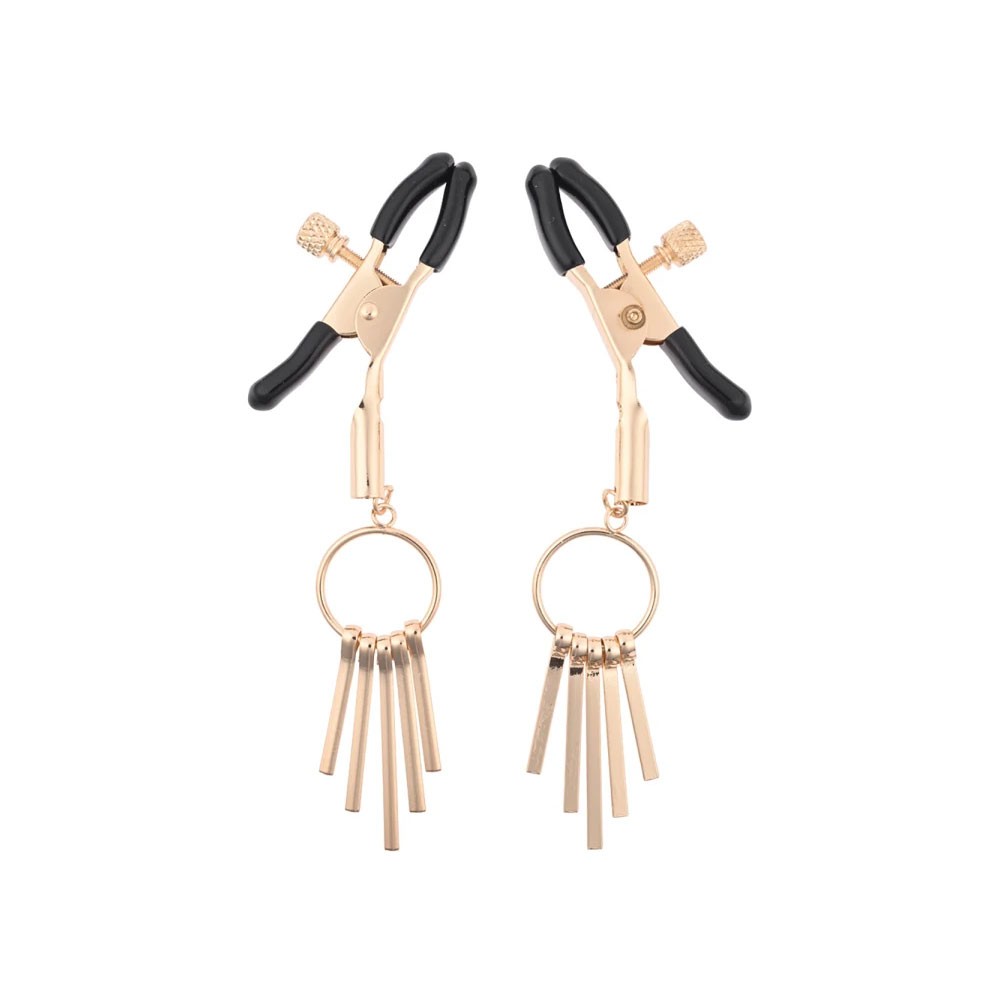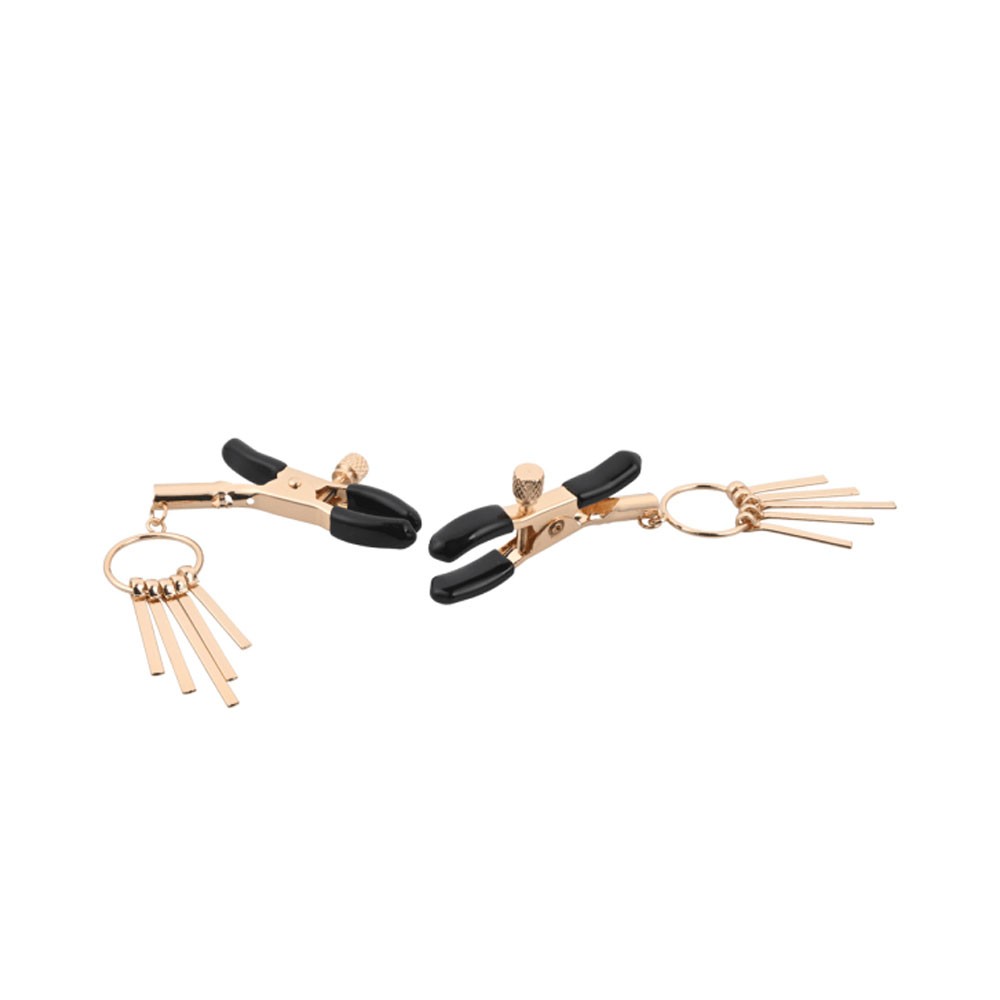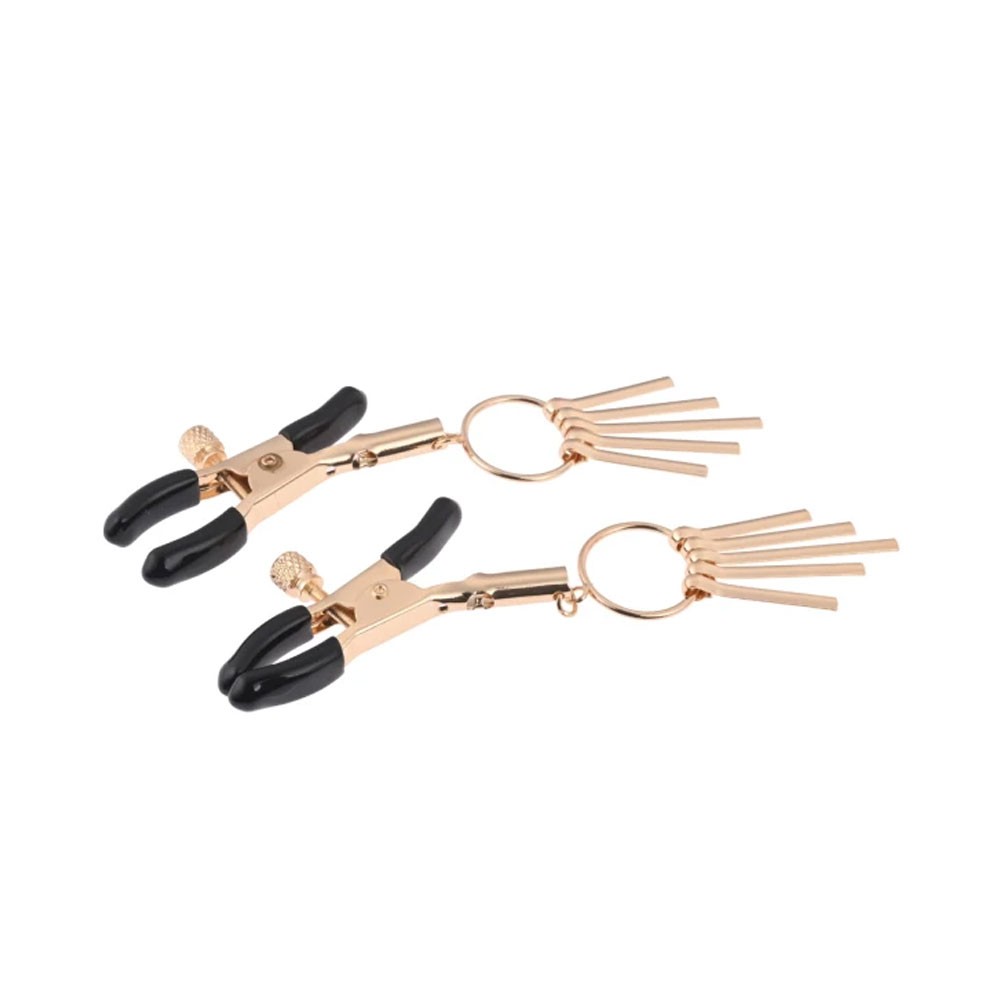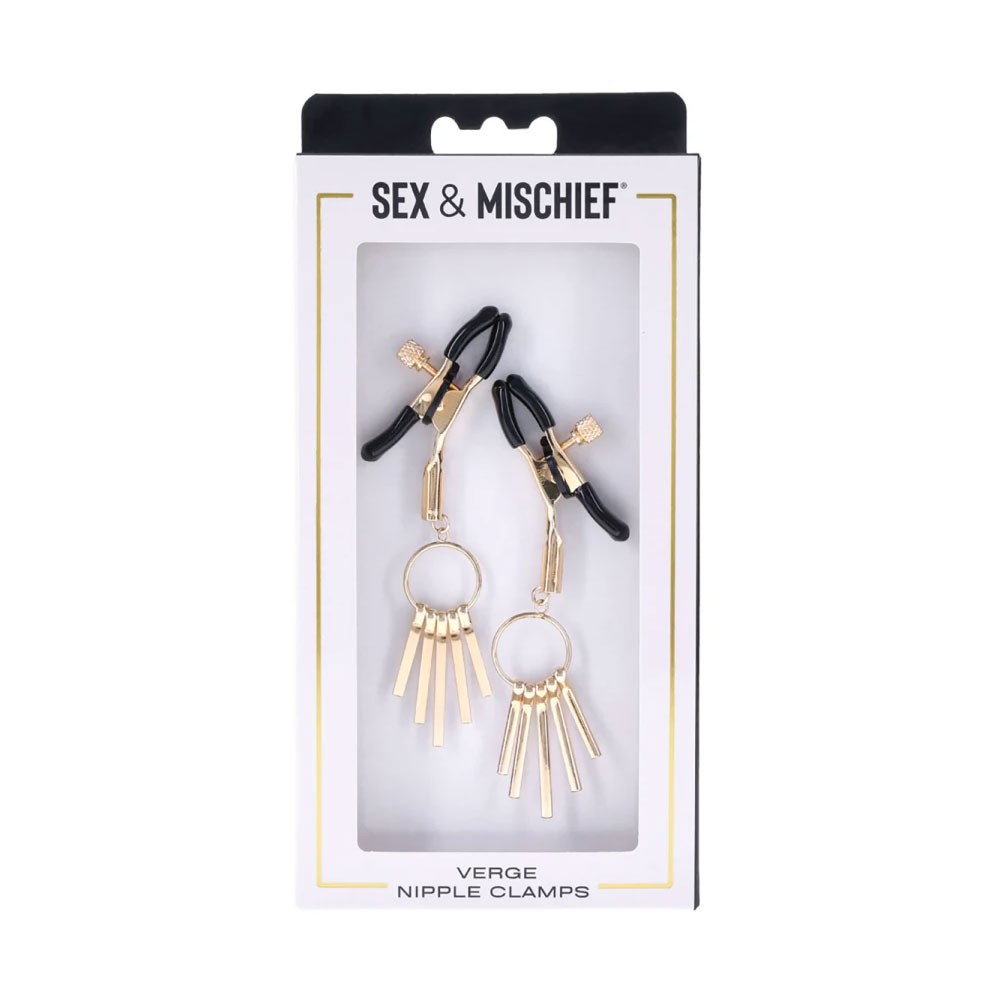 GUARANTEE
1 Year Product Guarantee. If DOA(Dead On Arrival), please contact us within 72 hours of delivery.