Introduction
Explore the depths of pleasure with the XR Brands Tenta Cock Glow in the Dark Silicone Dildo. This captivating sex toy takes you on an underwater adventure, where fantasies come to life. Made from premium, flexible, phthalate-free silicone, it offers a safe and comfortable experience.
With hues of blue, purple, and orange, this girthy octopus arm glows bright green when exposed to UV light, adding an enchanting touch to your playtime. The tapered tip allows for easy insertion, while the gradually bigger suckers and calloused ridges provide sensational stimulation as you ride the waves of pleasure.
Equipped with a strong suction cup base, this dildo offers hands-free rides, allowing you to explore various positions and angles. It's also harness-compatible, perfect for indulging in kinky cosplay or fantasy roleplay with a partner. Immerse yourself in the underwater world and let your imagination run wild.
Cleaning this dildo delight is a breeze. Simply wash it with warm water and mild soap, then spritz with a toy cleaner for thorough sanitization. Remember to let it air-dry and store it away from direct sunlight and heat, ensuring its longevity.
You've loved the ocean ever since you were a kid. The splash of the water and the taste of salt in the air always made you happy. When you took your first dive, you felt like you'd arrived home. Now, you've got the whole ocean to explore! Most people explore during the day, but the real mysteries are revealed when the moon comes out at night. In certain places, the sea creatures glow! You look around underwater. It's twilight and you feel the change of temperature in the ocean as the sun fades and it shifts to night. You hear the bubbles of the water as you breathe into your SCUBA mask. You see the edge of a cove and swim closer. As you reach the cove, you gently touch the coral and notice it starts to glow. It's a great sign that you're in the right place! You begin to carefully collect a sample of the glowing coral when something touches your leg and startles you. You turn around, nearly dropping your sample when your free hand reaches the knife strapped to your thigh. In front of you is one of the largest octopuses you've ever seen. It floats in the water, tentacles spread out, and you feel very exposed as it watches you. One thick tentacle reaches out and begins to taste your skin. You let it touch you, move across your skin, and keep your breathing slow and your body still. Its touch is gentle and curious, so you don't think much of it when another tentacle touches your thigh, and then another grabs your wrist. But then you start to get anxious; the octopus has begun to bind you, and one this size won't be easy to escape. One slightly smaller tentacle reaches between your thighs and your heart races. The waters are warm here, and all you have on is a thin bathing suit. It touches you and you feel every muscle and sucker taste and massage your privates. You don't want to admit that it feels good, but you can't deny that you feel a heat spreading down below. You try to reach for the tentacle, but your wrists are bound and you're held in place. The dildo easily finds its way under your suit, and before you know it you're being explored deep inside!
Features
• Glittery, textured tentacle for oceanic pleasure.
• Strong suction cup base for hands-free fun.
• Harness compatible for versatile play options.
• Premium glow-in-the-dark silicone for added excitement.
• Body-safe and phthalate-free for worry-free enjoyment.
Parameter
Overall Length:
9.5 in / 24.13 cm
Insertable Length:
8.3 in / 21.08
Narrowest Insertable Diameter:
1.75 in / 4.44 cm
Widest Insertable Diameter:
2.7 in / 6.85 cm
Standard Configuration
1x Dildo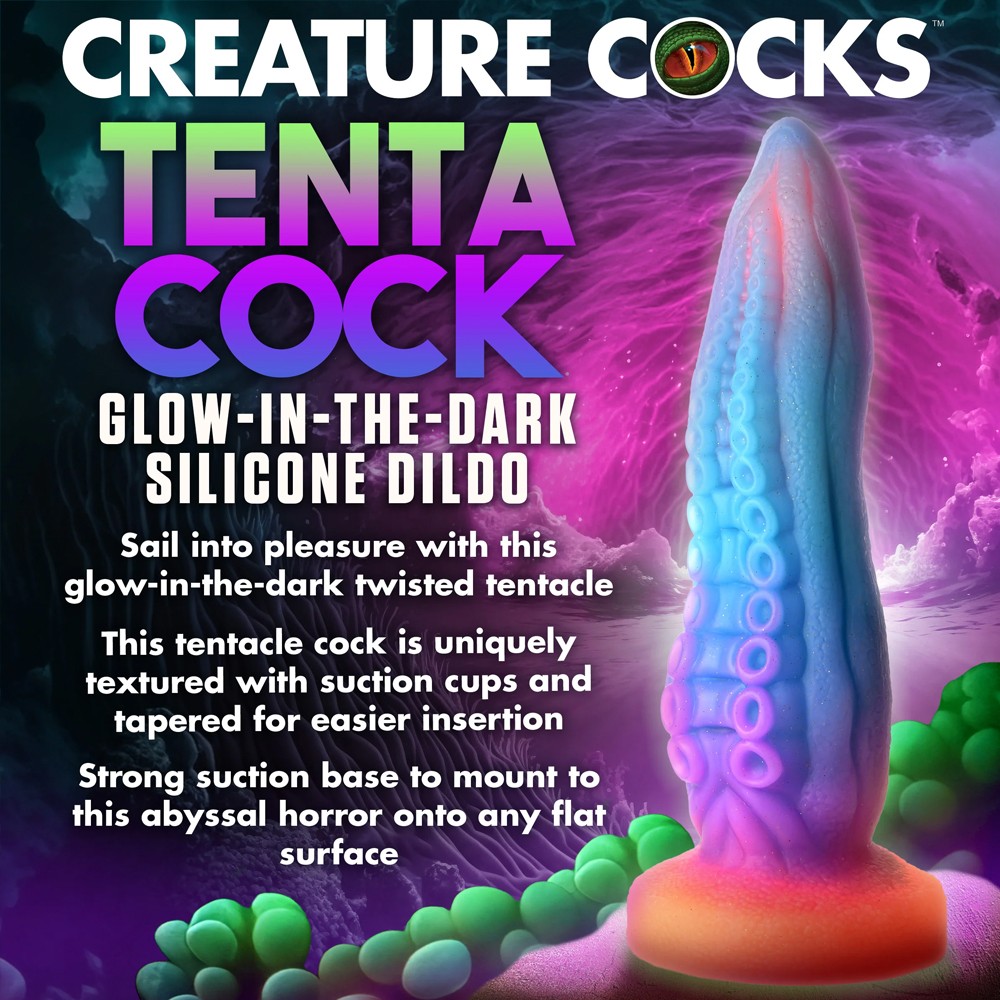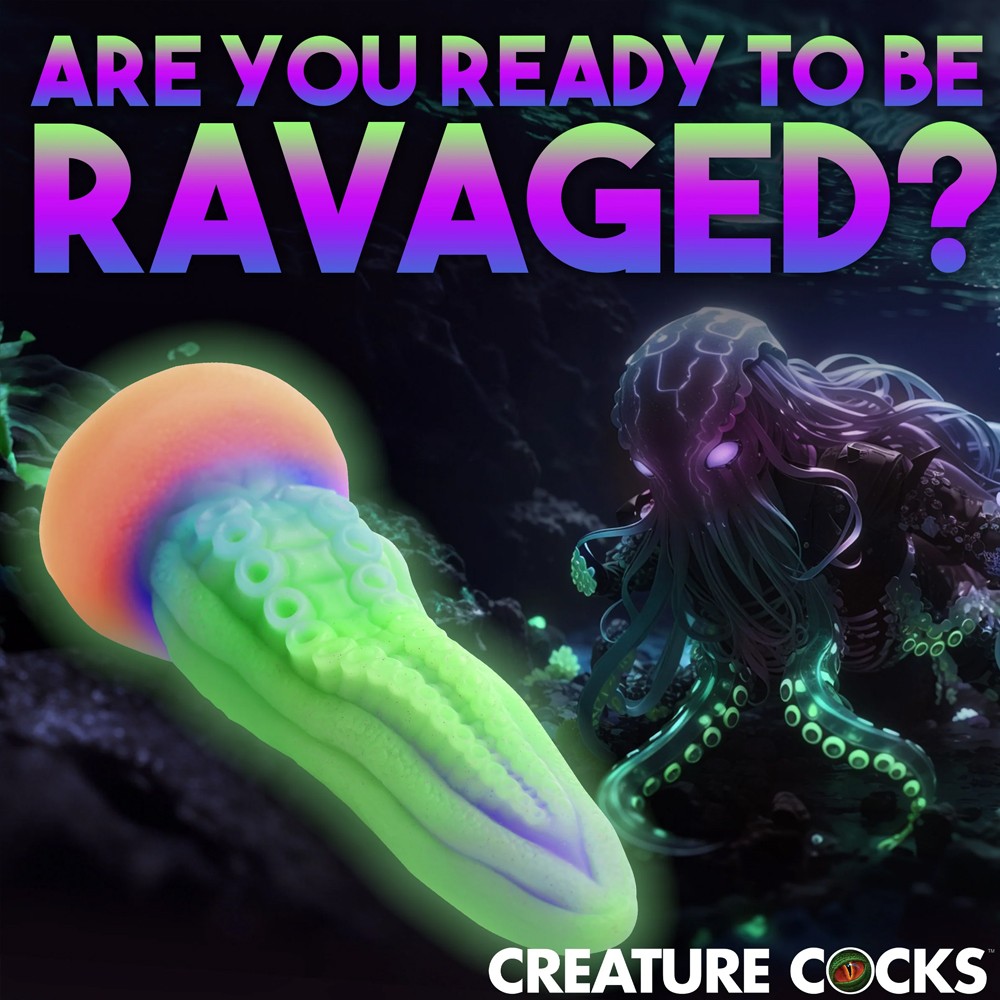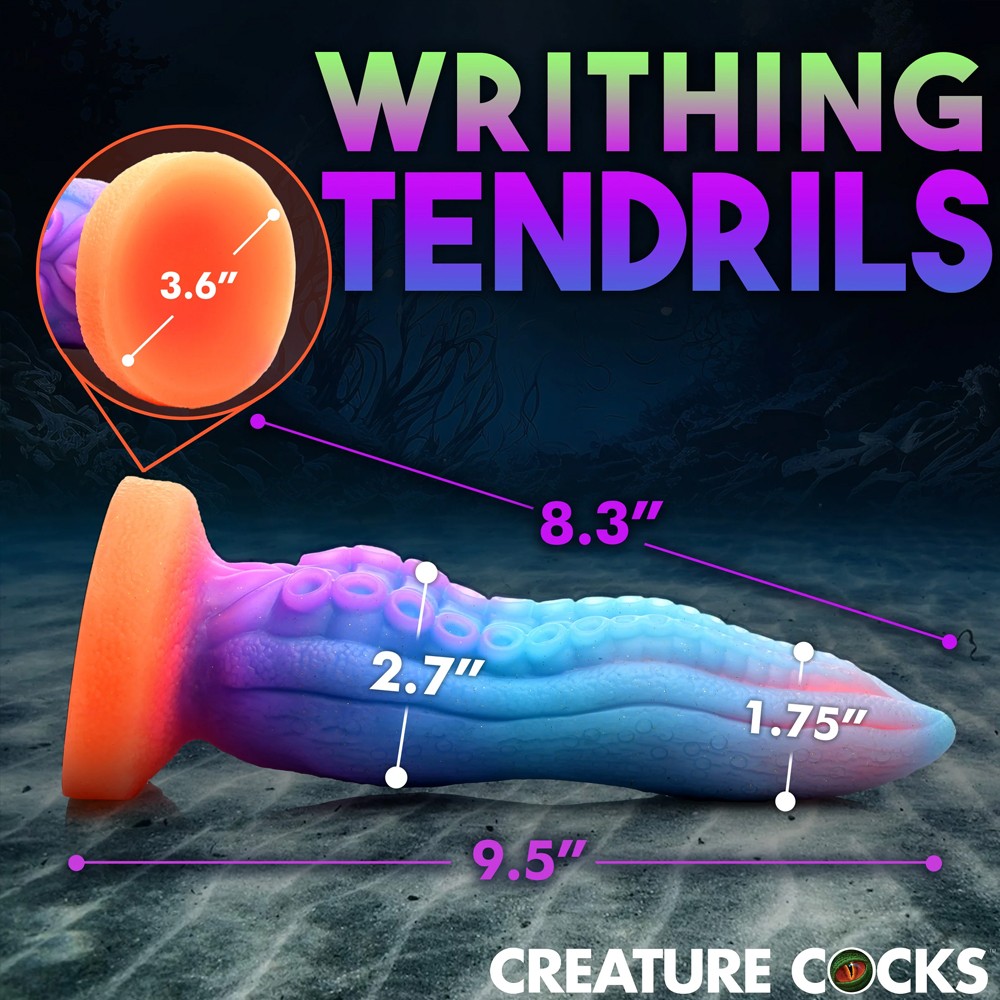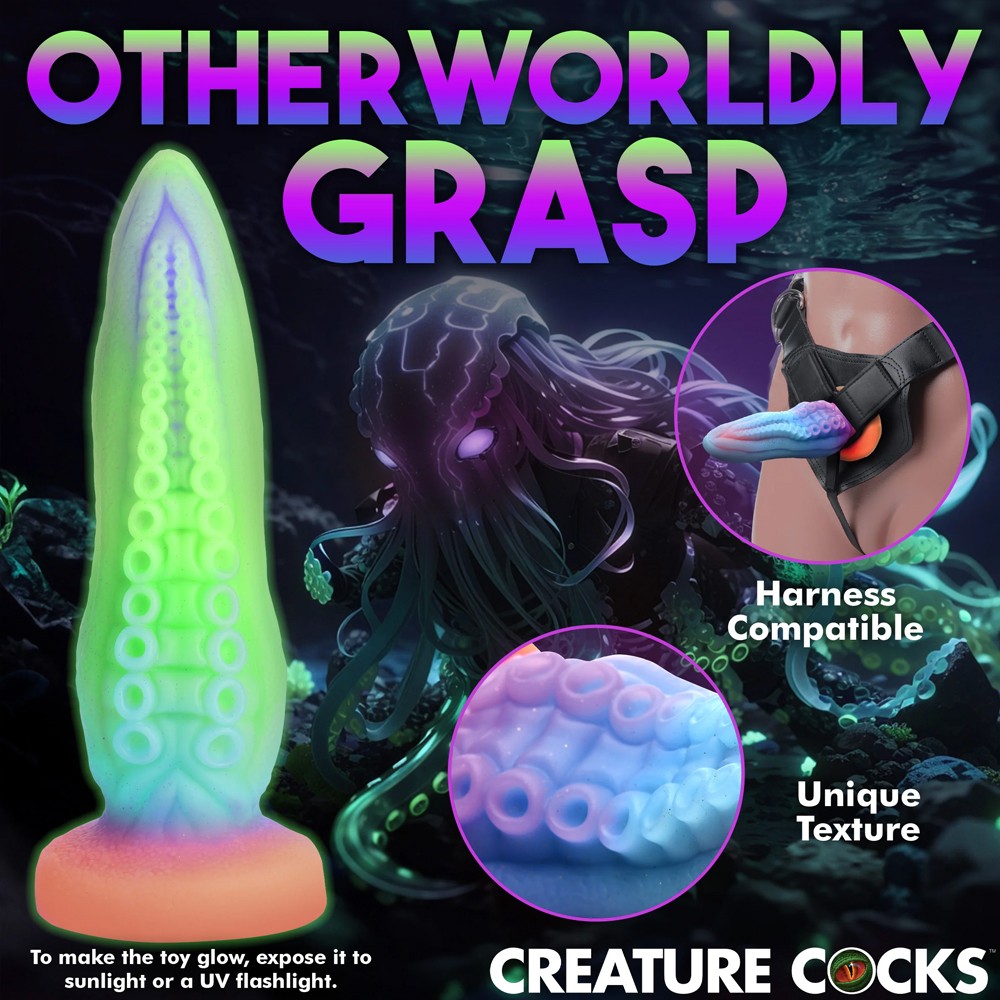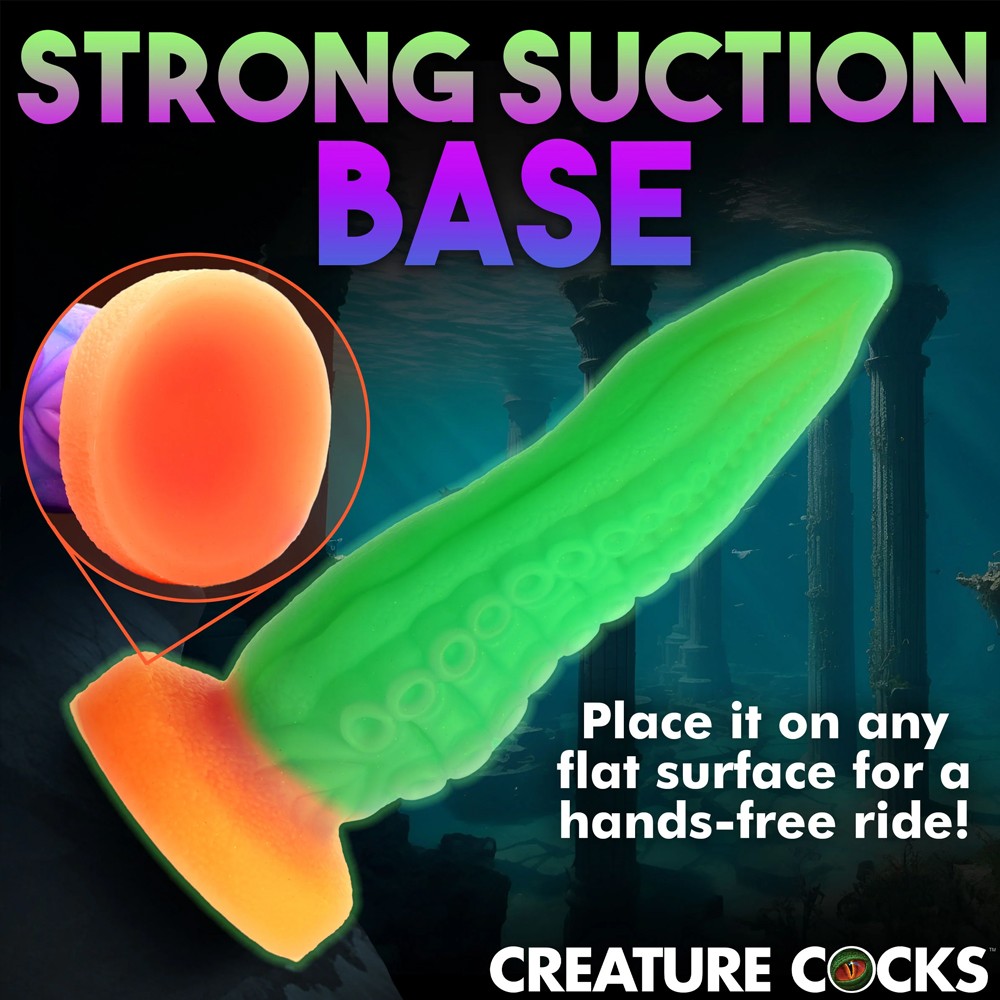 GUARANTEE
1 Year Product Guarantee. If DOA(Dead On Arrival), please contact us within 72 hours of delivery.