Introduction
Elevate your intimate moments with an enticing exploration into the realm of pleasurable sensations with our Glow in the Dark impact play set. This meticulously crafted ensemble paves the way for a journey filled with tantalizing experiences, featuring an assortment of three meticulously designed accessories tailored for sensual whipping and spanking adventures.
Complementing this set is a luxurious blindfold, heightening the excitement and anticipation with every touch. As the wearer slips into the velvety darkness, each item's unique texture and impact will send waves of exhilaration through their senses.
Our carefully curated set invites you to embark on a path illuminated by passion and creativity. The enchanting glow in the dark feature adds an element of visual allure, turning every interaction into a mesmerizing display.
Features
• Elevate intimacy through pleasurable impact sensations
• Glow in the Dark set for alluring experiences
• Trio of accessories for enticing whipping and spanking
• Enhance action with an exciting included blindfold
Parameter
Standard Configuration
1x WhipSmart Glow in the Dark Deluxe 3 Piece Impact Play Set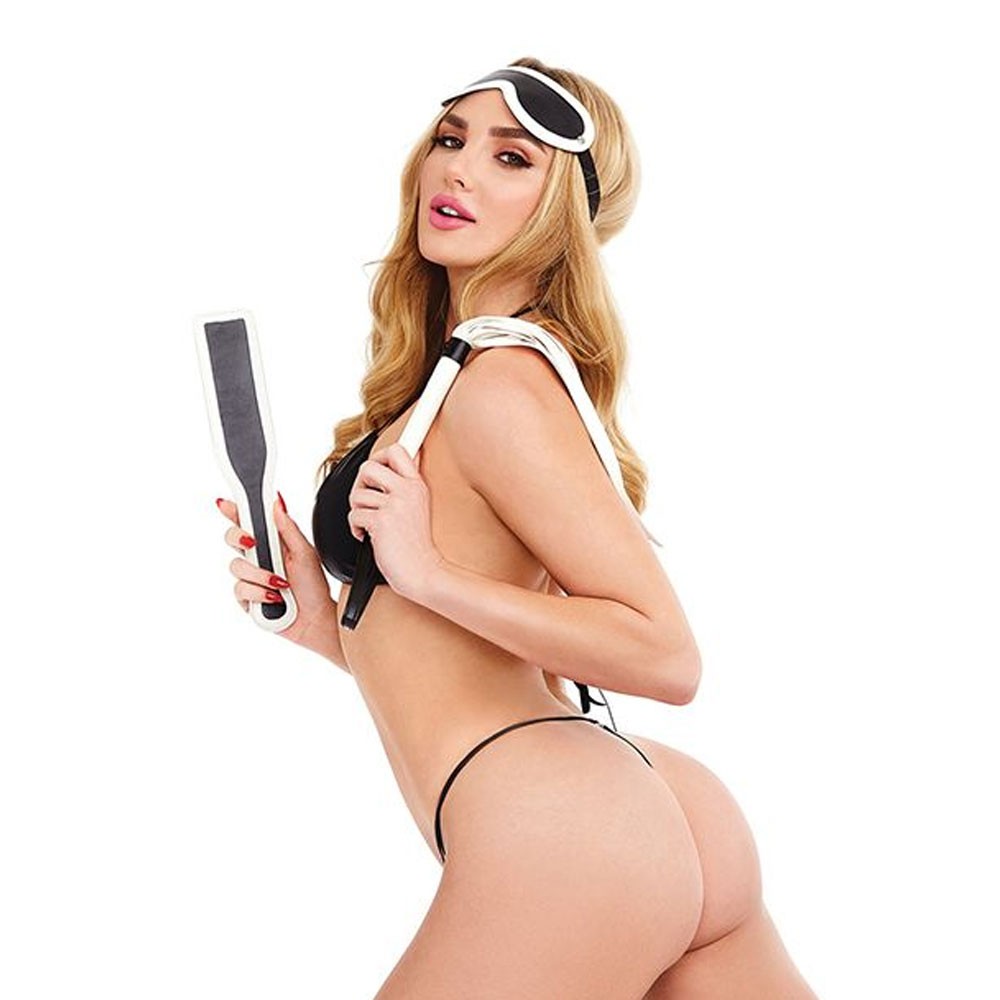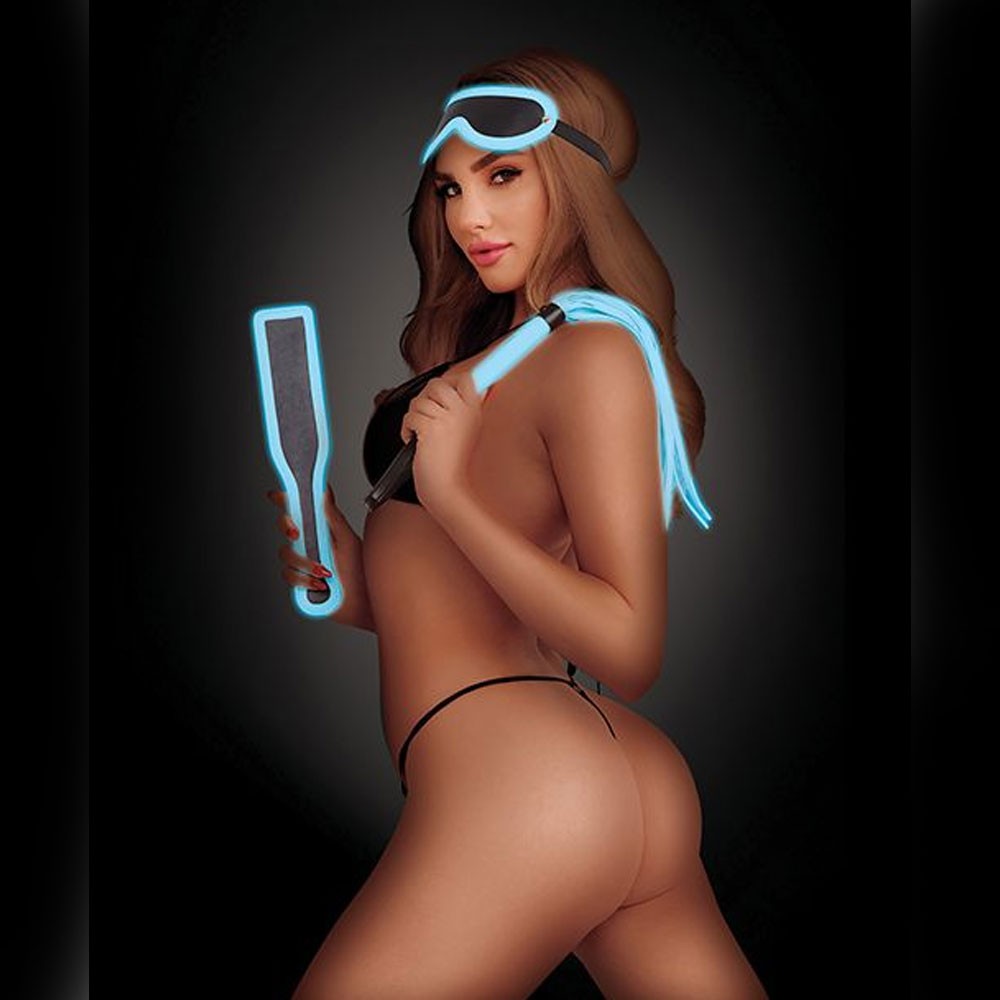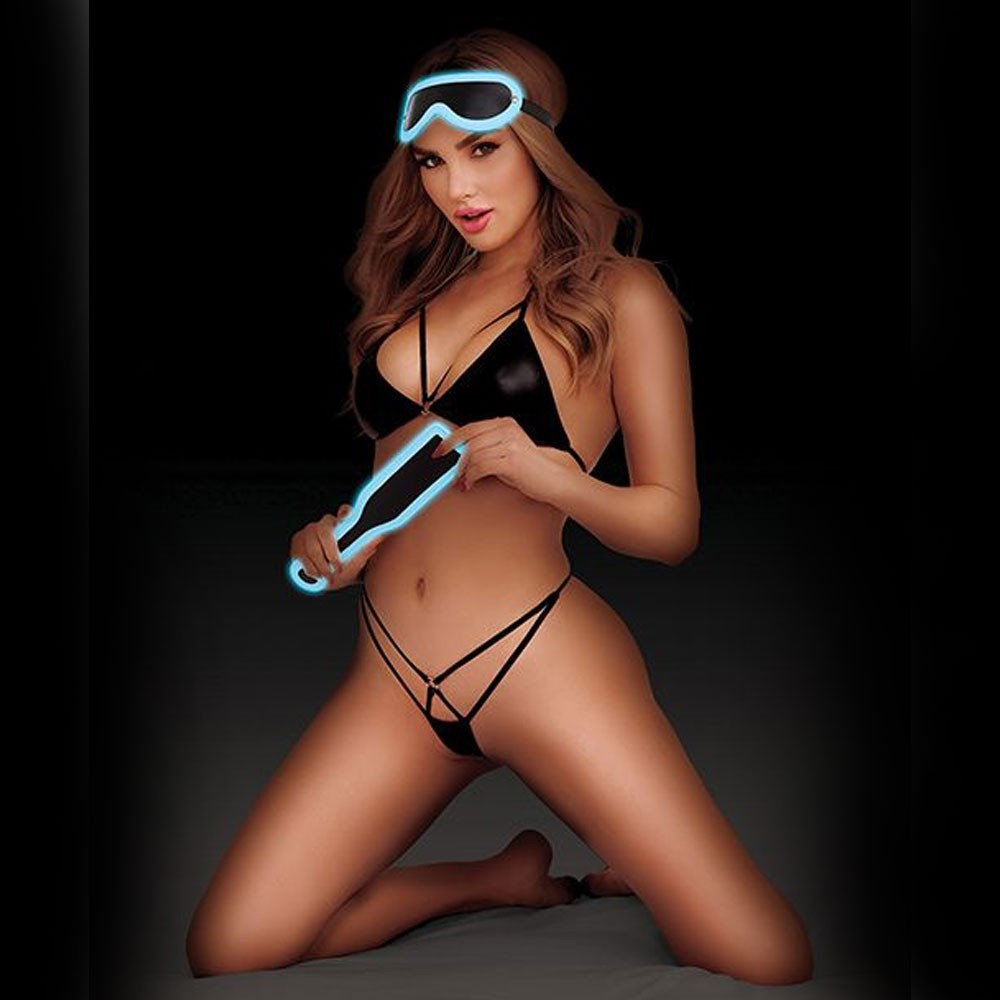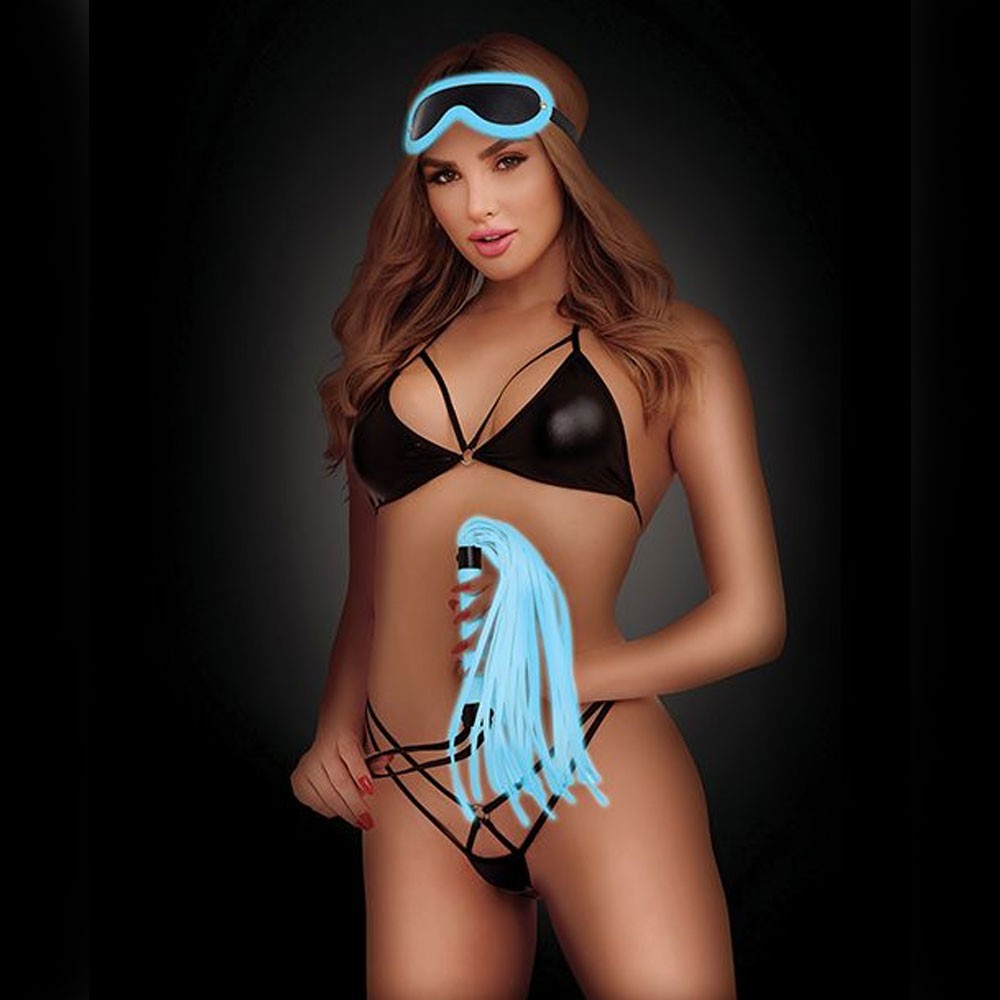 GUARANTEE
1 Year Product Guarantee. If DOA(Dead On Arrival), please contact us within 72 hours of delivery.