Introduction
Experience the ultimate fusion of luxury, self-care, and pleasure with the innovative Womanizer Wave. This extraordinary product is the world's first combination of a shower head and a water-based clitoral stimulator, brought to you by the esteemed bathroom design experts at Hansgrohe and the leading innovator in sensual satisfaction, Womanizer.
The Womanizer Wave offers a fresh take on pleasure and relaxation, transforming your daily routine into an indulgent experience. This 2-in-1 showerhead with a water massager introduces a new realm of sensual exploration with the natural element of water, stimulating without overexcitement.
This exclusive device features meticulously calibrated settings designed by Hansgrohe, setting new standards in bathroom luxury. The unique PleasureJet and PleasureWhirl functions gently stimulate the clitoris, while the PowderRain setting offers a sumptuous, spa-like shower experience.
Functioning as a standard high-quality shower head when not in use, Wave is discreet and stylish. It adds a level of elegance to your bathroom, and when you're ready, it effortlessly transforms into an unparalleled provider of breathtaking climaxes. The product's elegant design and dual functionality ensure that it integrates seamlessly into your self-care routine.
With a user-friendly, single-button control, you can easily switch between a lavish shower and an intense, water-powered orgasmic stimulation. The Wave's intuitive slide adjuster provides a smooth, stepless intensity change, allowing you to effortlessly escalate from a gentle tease to intense stimulation.
Features
• 3 different water jets
• 60% less water than conventional
• Designed for comfortable one-handed control
Parameter
Length:
3.46 x 2.87 x 10.63 in / 8.8 x 7.3 x 27 cm
Bulk Weight:
6.68 oz / 191 g
Standard Configuration
1x Womanizer Wave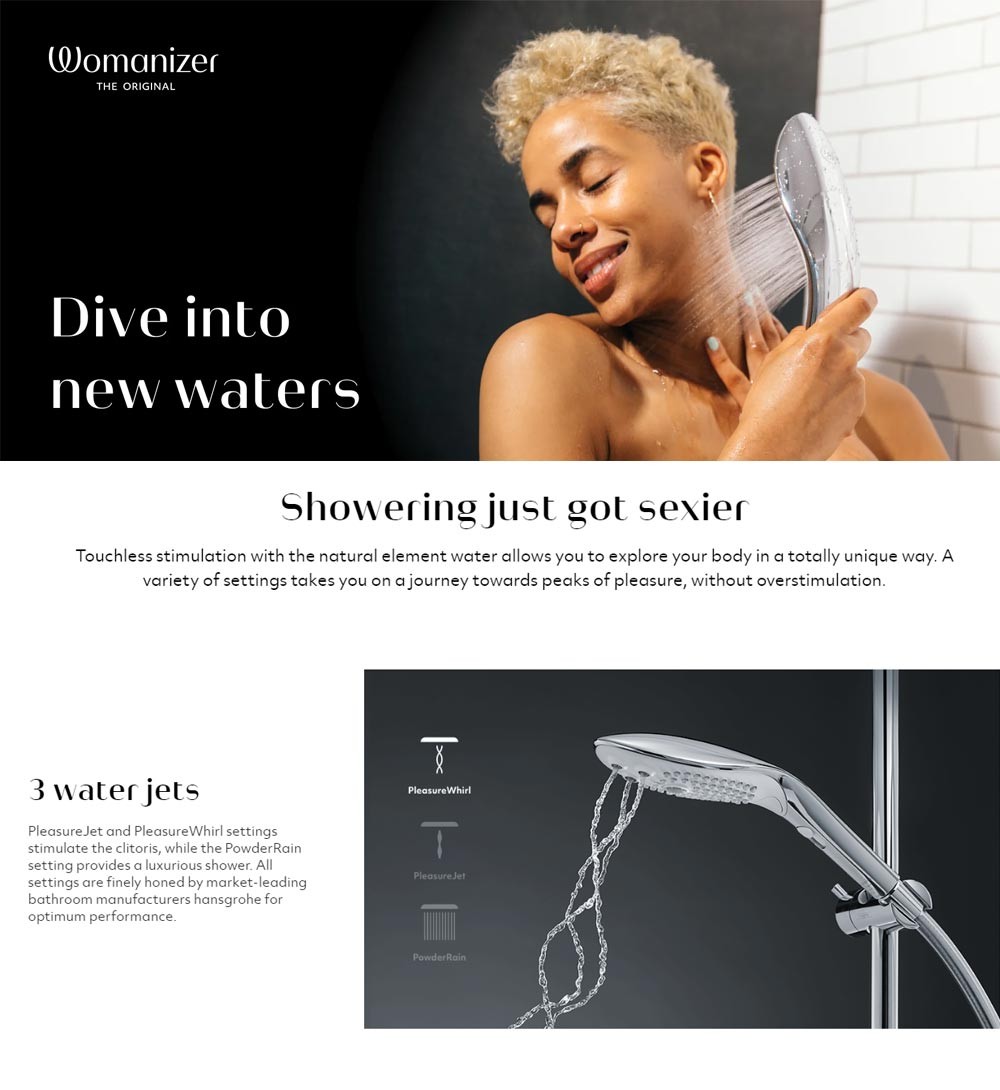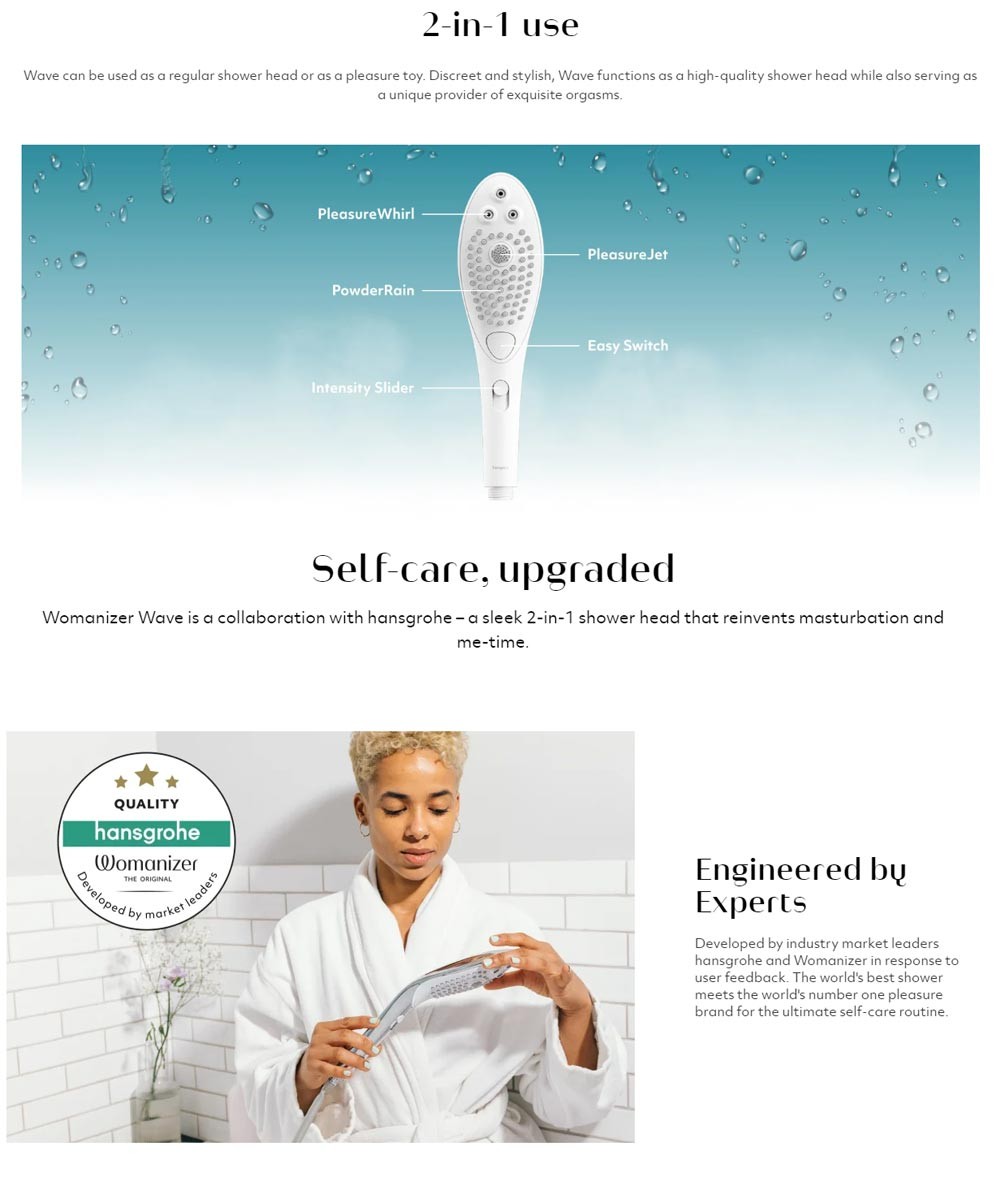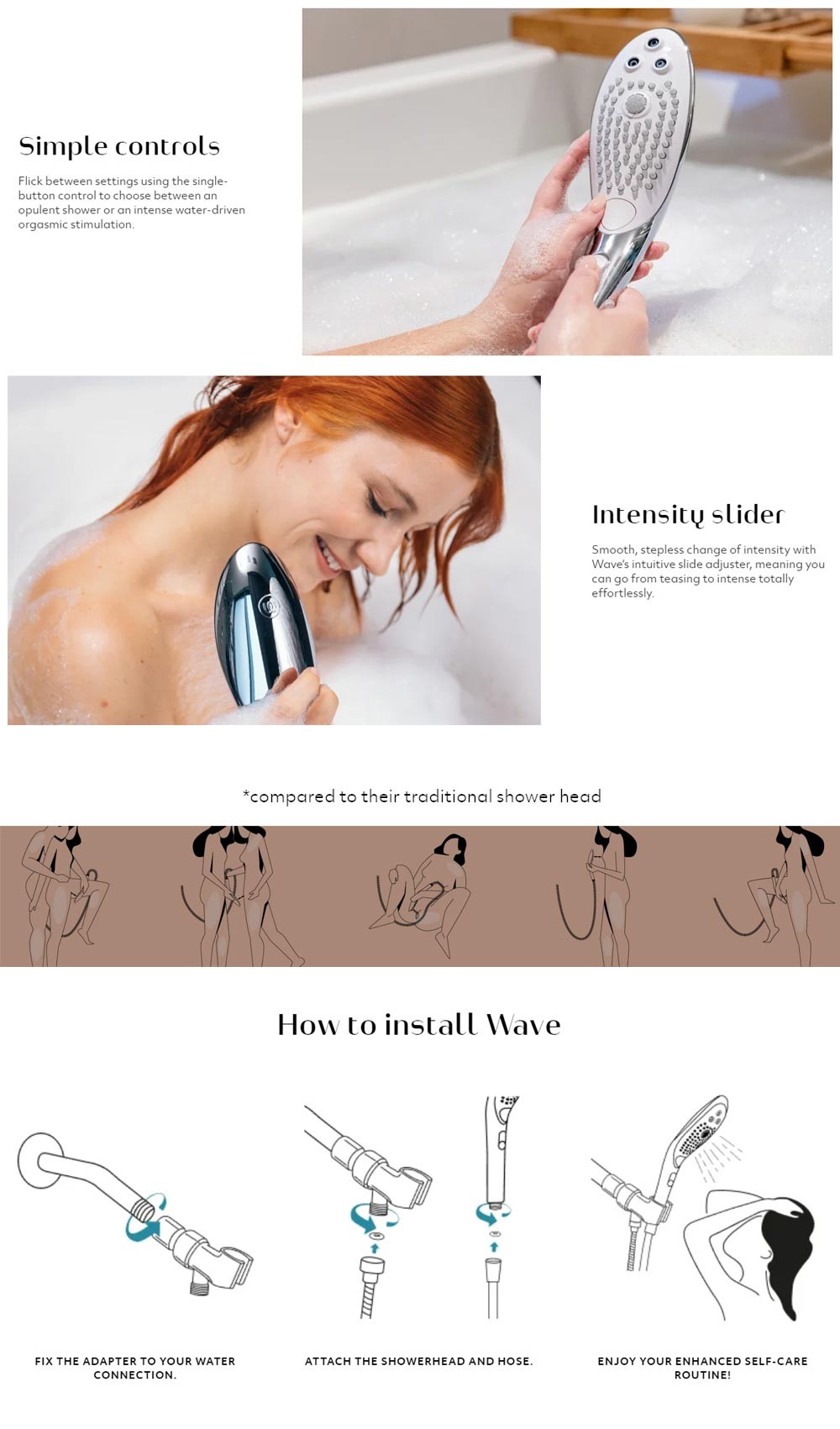 GUARANTEE

1 Year Product Guarantee. If DOA(Dead On Arrival), please contact us within 72 hours of delivery.