Introduction
Unlock a world of pleasure and sensual exploration with our women's vibrator adult sex toys quartet set. This exquisite collection is designed to cater to your every desire, offering a diverse range of sensations and experiences that will elevate your intimate moments to new heights. Including a clitoral stimulator, super soft G-spot vibrator, mini vibrating anal beads, and vibrating nipple clamps. Crafted with the highest quality materials and cutting-edge technology, this vibrator quartet set is the ultimate addition to your personal pleasure arsenal.
Features
• Clitroal vibrator: Extra-large suction, pressure sensitive suction.
• Vibrating nipple clamps: Comfortable vibrating with adjustable size.
• G-spot vibrator: Super soft, easy to target G-spot.
• Vibrating anal beads: Small tip bead is easy to put in.
• The magnetic cover is private and dustproof.
• 3 retro colors for your multiple choices.
Parameter
Materials:
Food Grade Silica Gel, ABS
Clitoral Stimulator Size:
4.25 x 2.12 x 1.85 in / 10.8 x 5.4 x 4.7 cm
Super Soft G-spot Vibrator Size:
5.20 x 1.25 x 1.29 in / 13.2 x 3.2 x 3.3 cm
Mini Vibrating Anal Beads Size:
3.74 x 1.02 x 2.36 in / 9.5 x 2.6 x 6 cm
Vibrating Nipple Clamps Size:
2.24 x 1.25 x 0.66 in / 5.7 x 3.2 x 1.7 cm
Standard Configuration
1x Clitoral Stimulator
1x G-spot Vibrator
1x Vibrating Anal Beads
1x Vibrating Nipple Clamps
1x Magnetic Cover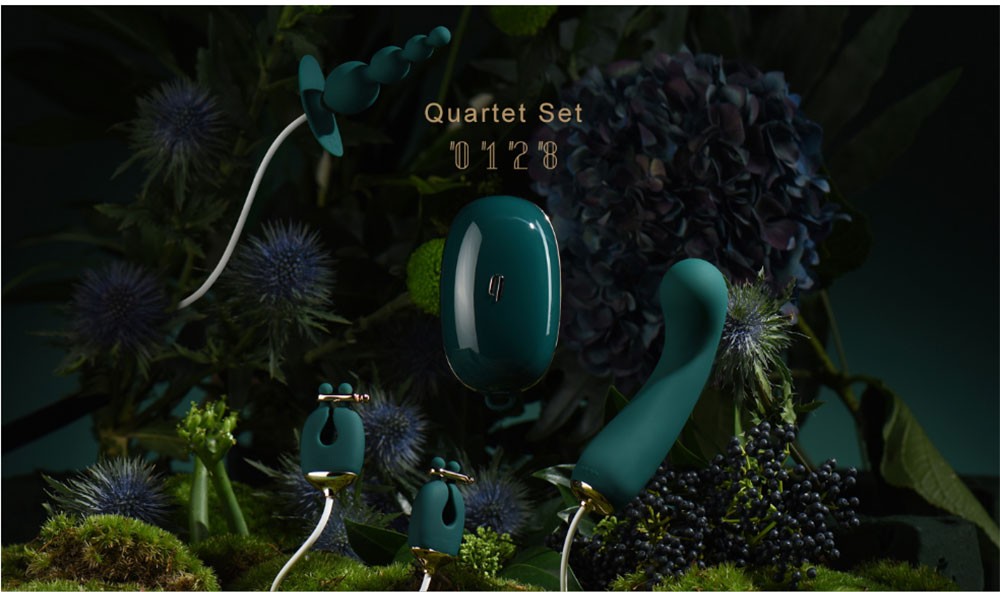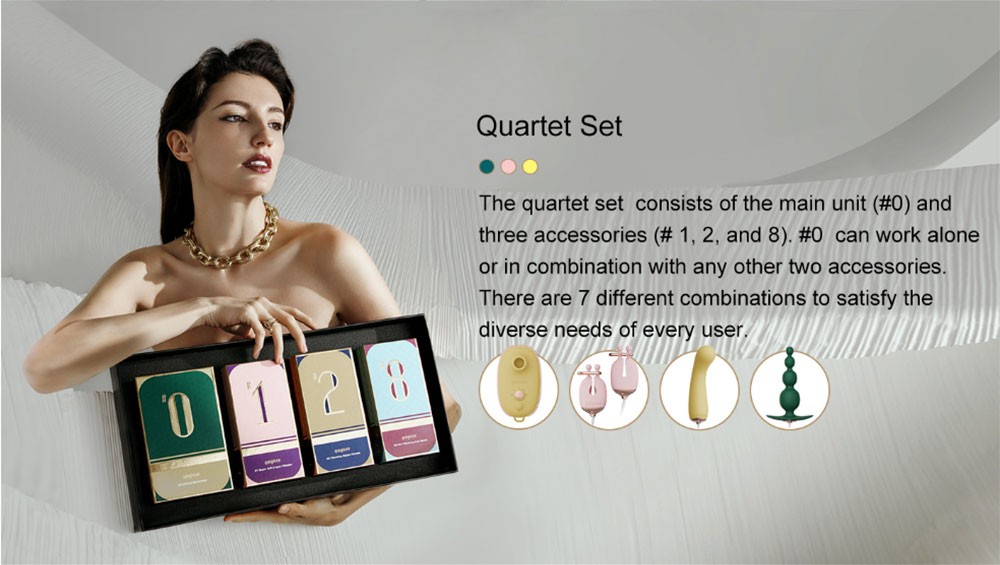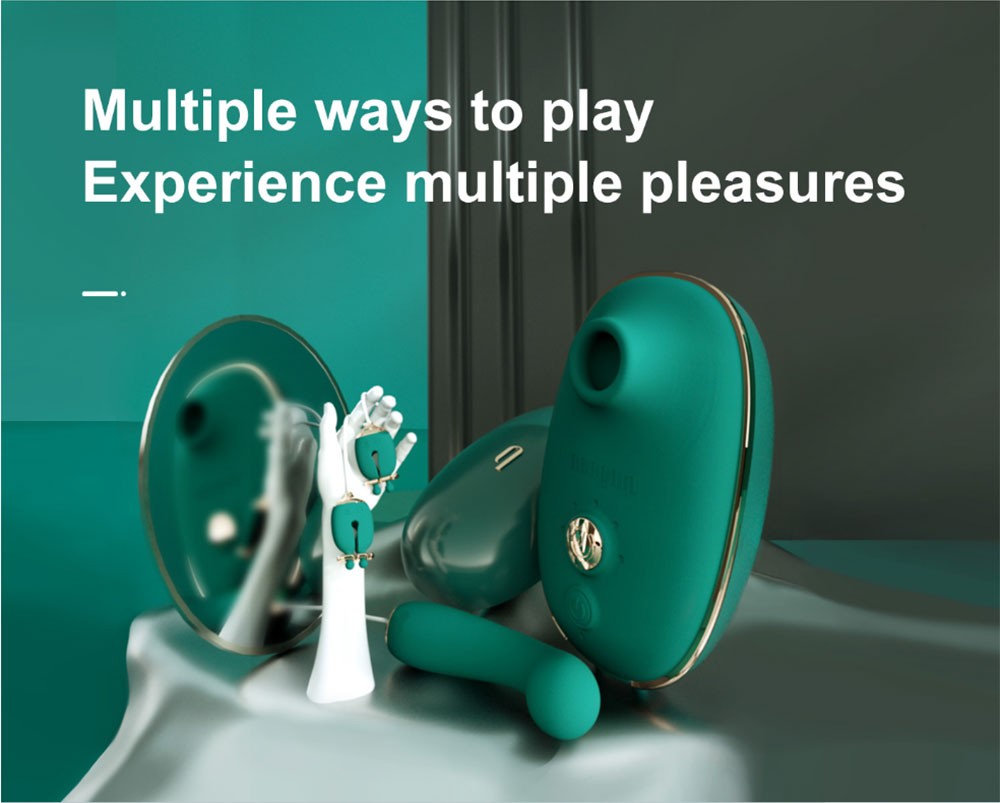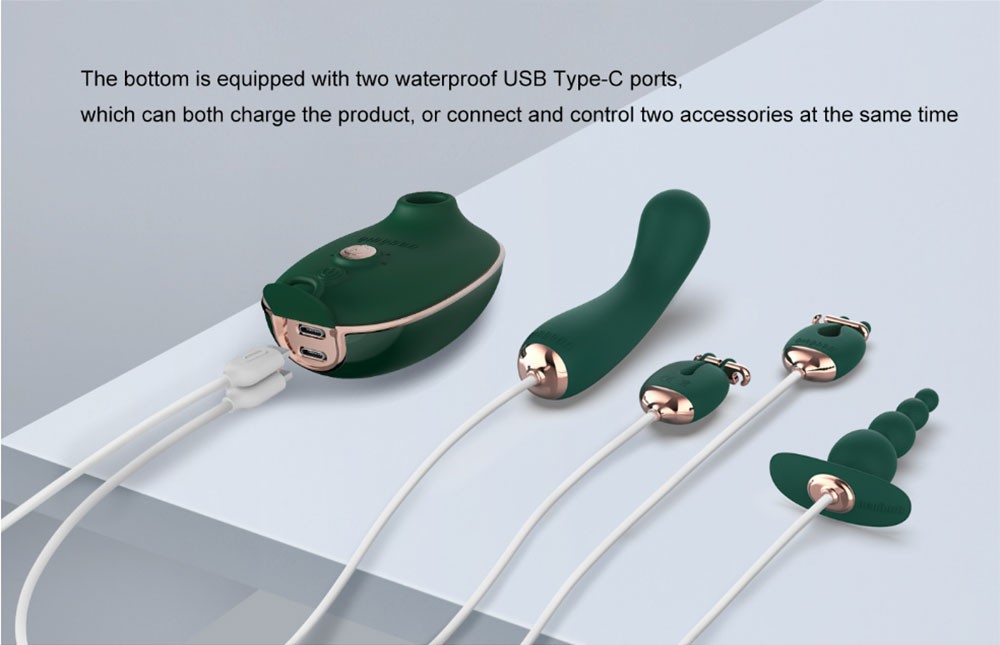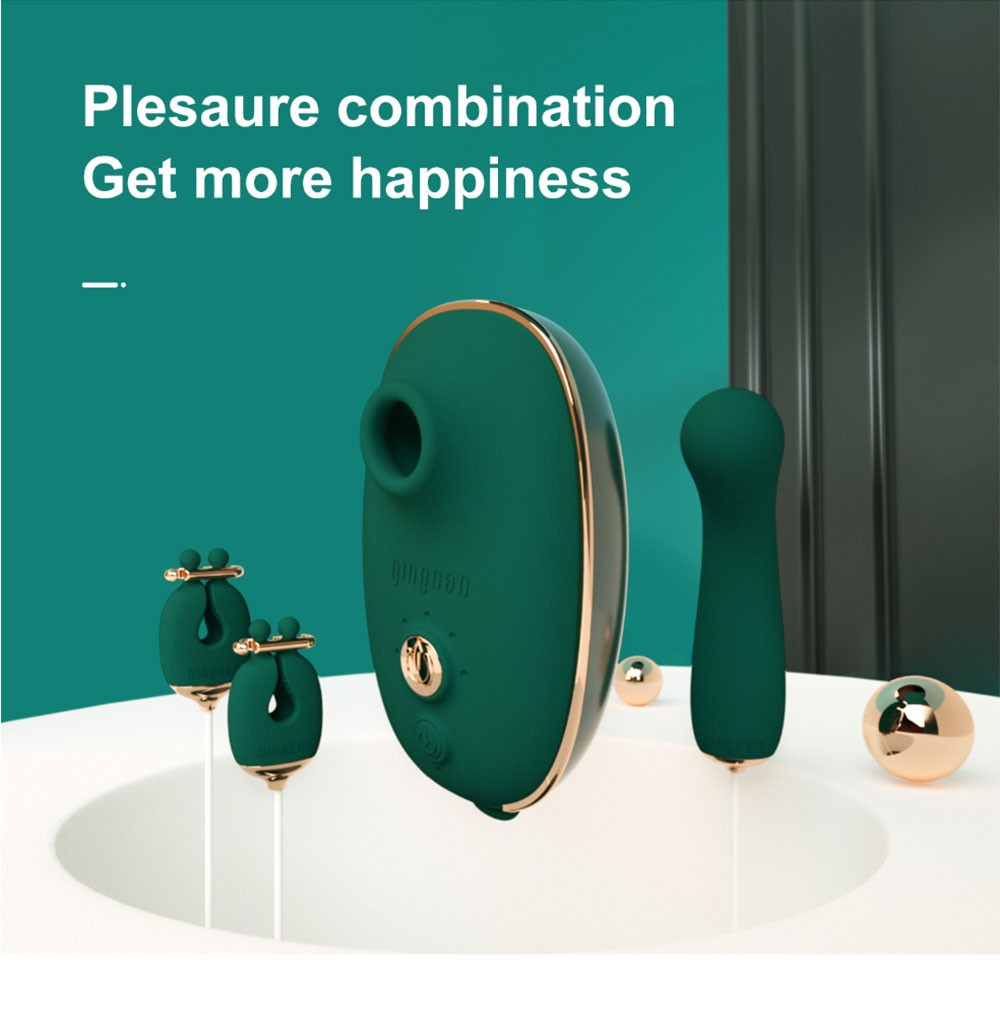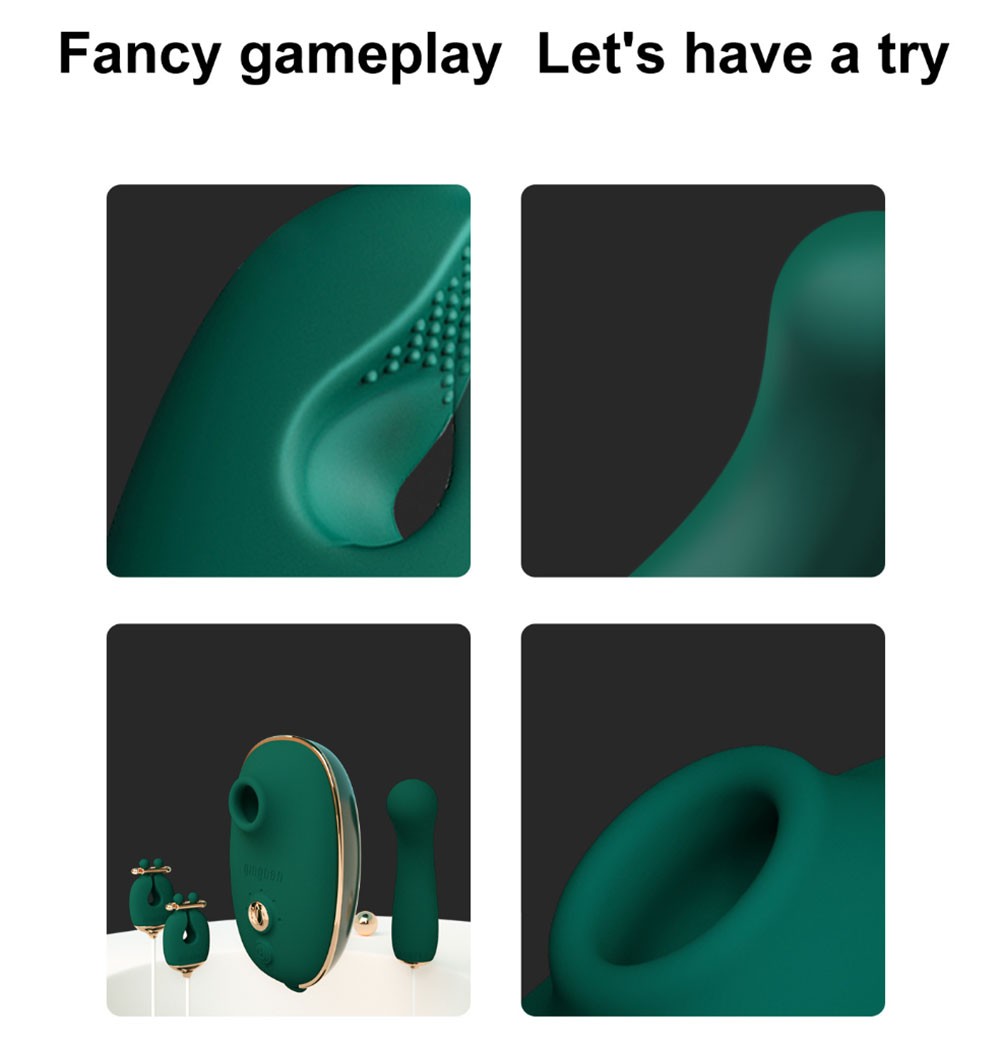 GUARANTEE
1 Year Product Guarantee. If DOA(Dead On Arrival), please contact us within 72 hours of delivery.