Introduction
Introducing the XR Brands Pink Kitty Bondage Set, a purr-fectly delightful adult toy kit that will make your heart go "UWU"! This unique set combines rose pink, soft peach, and white vegan-friendly leather with luxurious gold-plated metal rivets, ensuring both style and comfort during your bondage adventures.
The Pink Kitty Bondage Set includes an array of enticing pieces to elevate your playtime. It features adjustable wrist and ankle cuffs, a charming kitty collar with a bow, a faux leather blindfold, a 4-strap hogtie for restraining wrists and ankles, and an adorable kitten-paw paddle. The white leather with rose pink tiger stripe print adds a touch of wild playfulness to the set.
Each cuff is thoughtfully designed with adjustable straps for a customized and comfortable fit. They also come equipped with D-rings to attach other bondage gear or the included hogtie. The long golden chain connects to the cute kitty collar, allowing you to lead and control your partner with ease.
The paddle is shaped like a cat's head and offers versatile sensations. Its plush, padded side with a large cat's paw print provides a thuddy impact, while the flat side delivers a more stingy sensation. Explore the different pleasures and intensify your play according to your desires.
Crafted with sensitivity in mind, all the metal components in this set are nickel-free, making it suitable for those with sensitive skin. To keep the vegan leather in optimal condition, simply spot clean as needed by spraying with toy cleaner and wiping dry with a soft cloth.
Imagine the scene as you dress up your partner in this irresistible kitty bondage set. Their anticipation grows as you secure their wrists and ankles with the cuffs. With the blindfold in place, you begin to explore their senses, teasing and warming their backside with the paddle. The varying sensations from the plush and flat sides bring them to new heights of pleasure.
As you wear this bondage set, you can't help but revel in the control. The hogtie keeps them in a vulnerable yet exhilarating position. Their moans and writhing body ignite your desire, and with their consent, you explore their pleasure further, bringing them to the edge of ecstasy.
Features
• Tiger Kitty Design: Adorable white, rose pink, and peach print.
• Full Bondage Set: Complete with cuffs, hogtie, collar, and more.
• Vegan Leather: Vegan-friendly material for guilt-free play.
• Nickel-Free: Gold-plated metal, safe for sensitive skin.
Parameter
Materials:
PU Leather, Metal
Wrist Cuffs:
5.75 - 9 in / 14.60 - 22.86 cm
Ankle Cuffs:
7.5 - 11 in / 19.05 - 27.94 cm
Collar:
12 - 15 in / 30.48 - 38.1 cm
Blindfold Size:
8.25 x 3.25 in / 20.95 x 8.25 cm
Blindfold Circumference:
21.5 - 26 in / 54.61 - 66.04 cm
Leash Overall Length:
44.5 in / 113.03 cm
Paddle:
10.75 x 5 in / 27.30 x 12.7 cm
Cuff Connectors Length (including clips):
7.25 in / 18.41 cm
Hogtie Connectors Length (including clips):
4.75 in / 12.06 cm
Standard Configuration
1x Collar
1x Leash
1x Blindfold
1x Paddle
1x Hogtie Connectors
2x Cuff Connectors
2x Wrist Cuffs
2x Ankle cuffs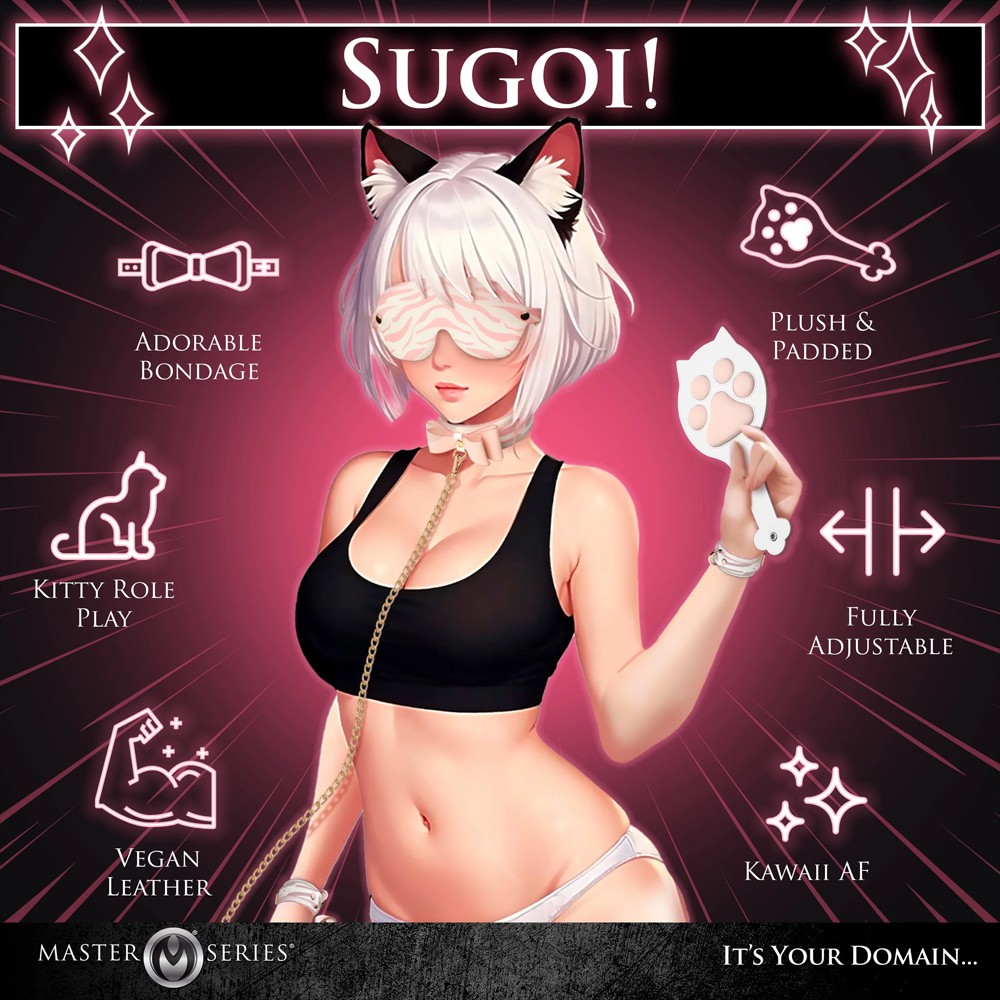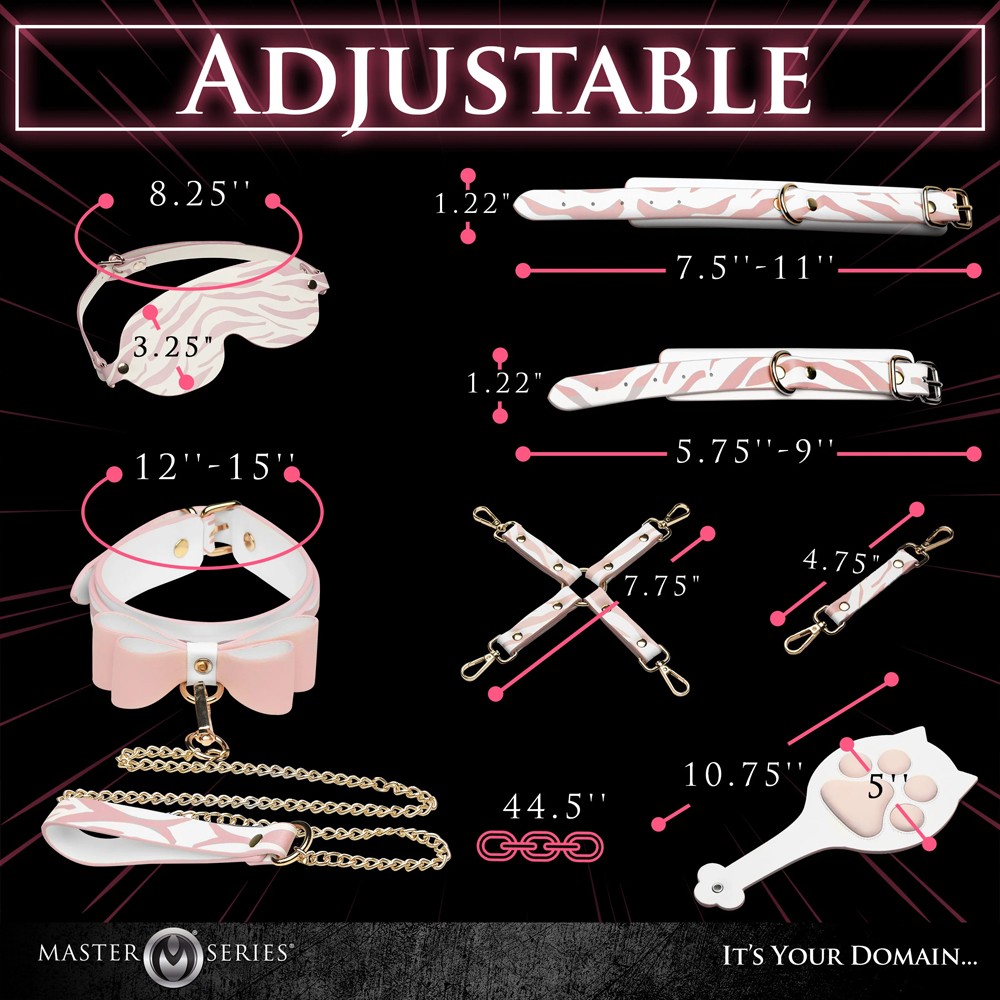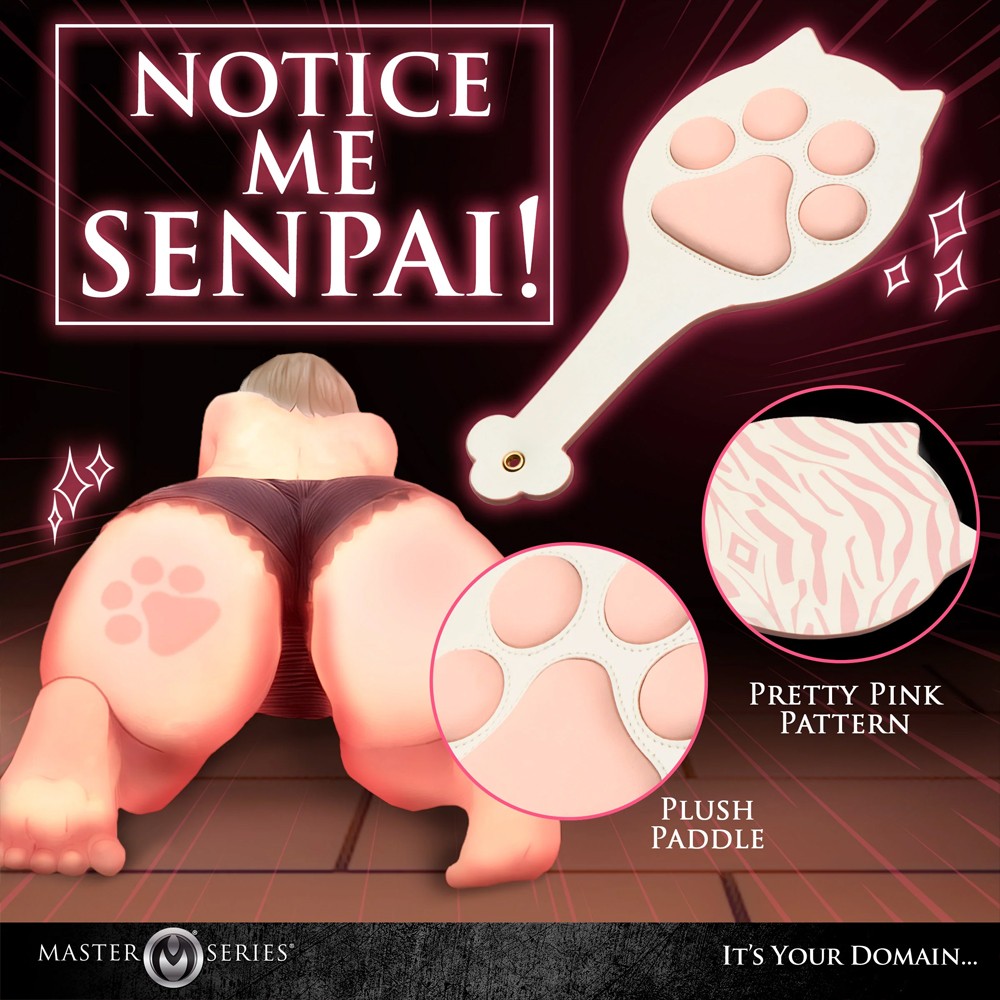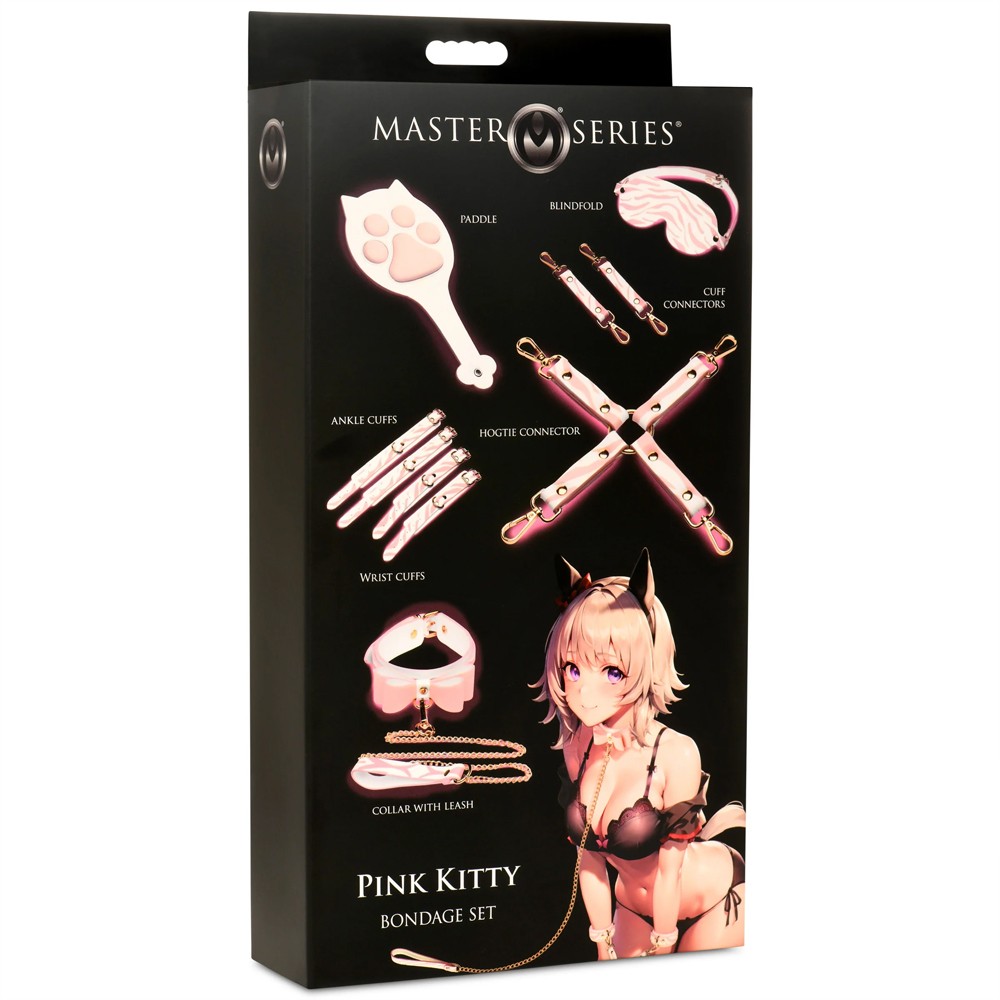 GUARANTEE
1 Year Product Guarantee. If DOA(Dead On Arrival), please contact us within 72 hours of delivery.