Introduction
KING applies ZALO's breakthrough PowerThrust technology, organically integrates high-performance motor systems and precision electric drive structures, breaks through the limitations of traditional electromagnetic drives, and raises the thrusting power of the motor to a new level, with a frequency of up to 40 times per second, and brings a more powerful thrusting orgasm experience.
The design of the KING is inspired by the golden mask of the ancient Egyptian King, symbolizing conquest, power, and irresistible magic. The whole-body line is just like the majestic King, standing there with perseverance. The design of the gold decoration on the top part carries the culture of the ancient Egyptian King's crown, using the unique elements of eagle and cobra for decoration. We combine these two elements, the feathers of the eagle and the scales of the cobra, into the shape of a lotus, which not only has a beautiful appearance but also carries the countless legends during the long history of ancient Egypt.
Features
• Premium body-safe silicone.
• Embellished with real SWAROVSKI crystal.
• 4 vibration modes.
• 8 power-thrust modes.
• Water-resistant.
• App remote control.
Parameter
Materials:
Dow Corning food-level silicone, SWAROVSKI crystal, ABS
Total Length:
11.9 in / 30.2 cm
Insertable Length:
6 in / 15.2 cm
Insertable Width:
1.6 in / 4 cm
Standard Configuration
1x ZALO King Vibrating Thruster
1x USB Cable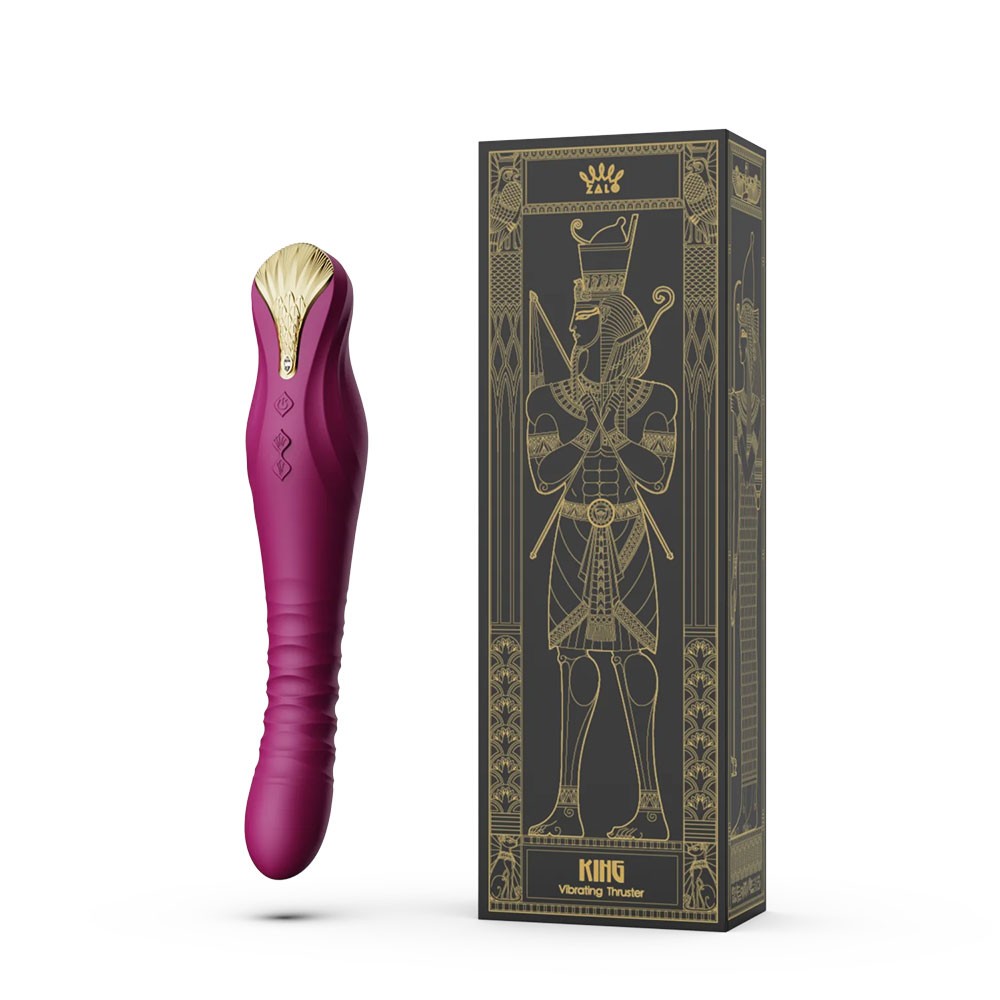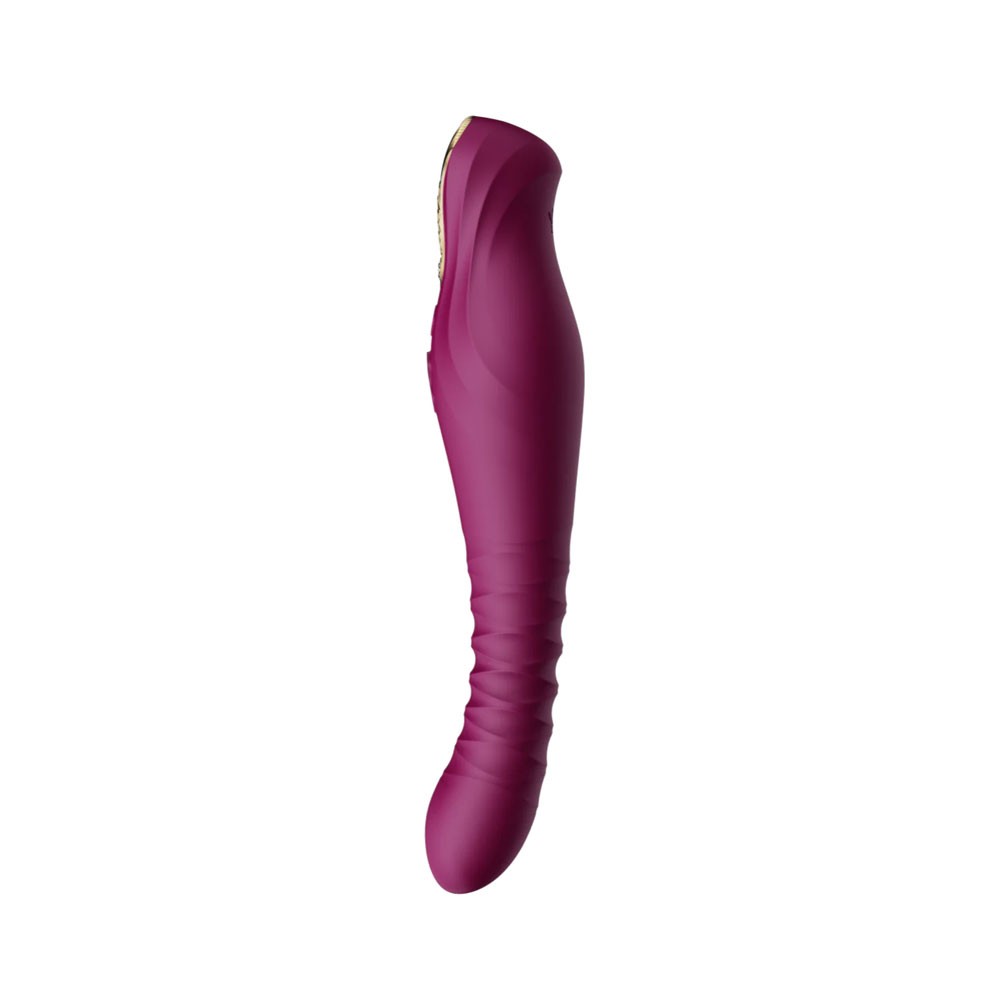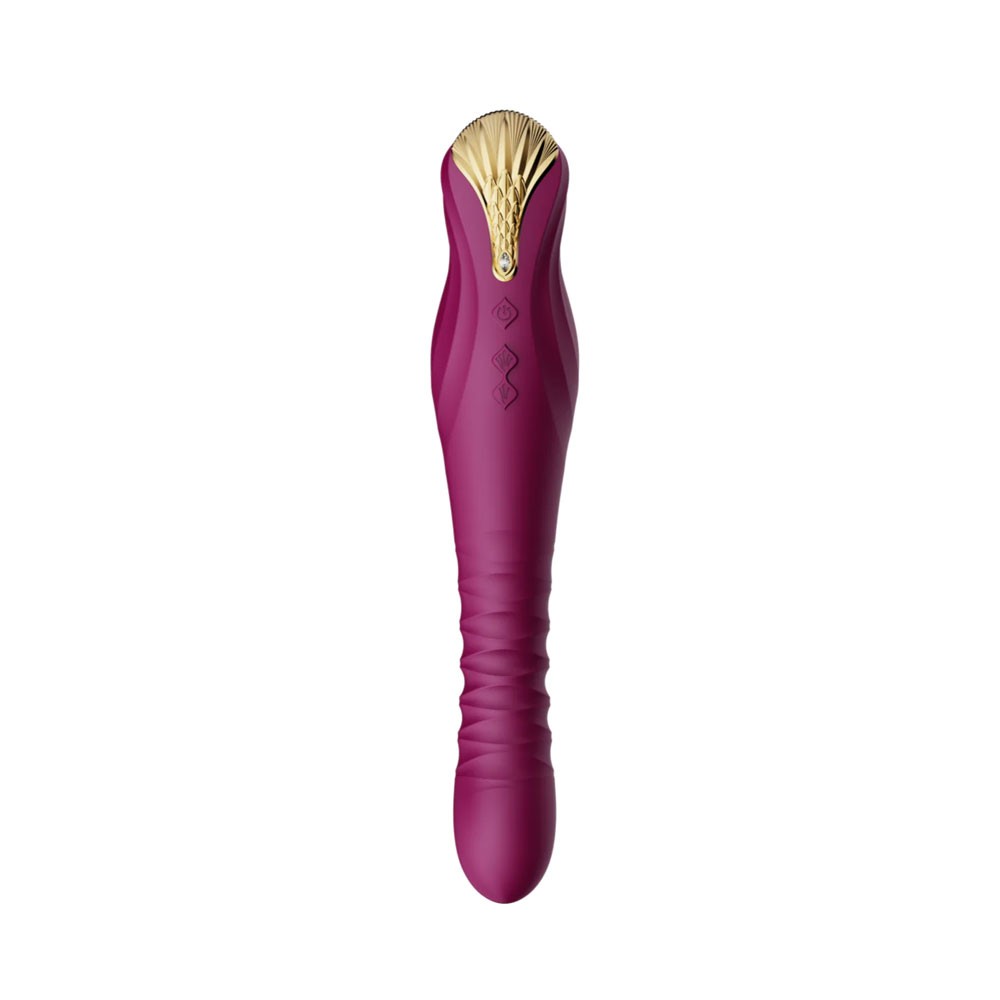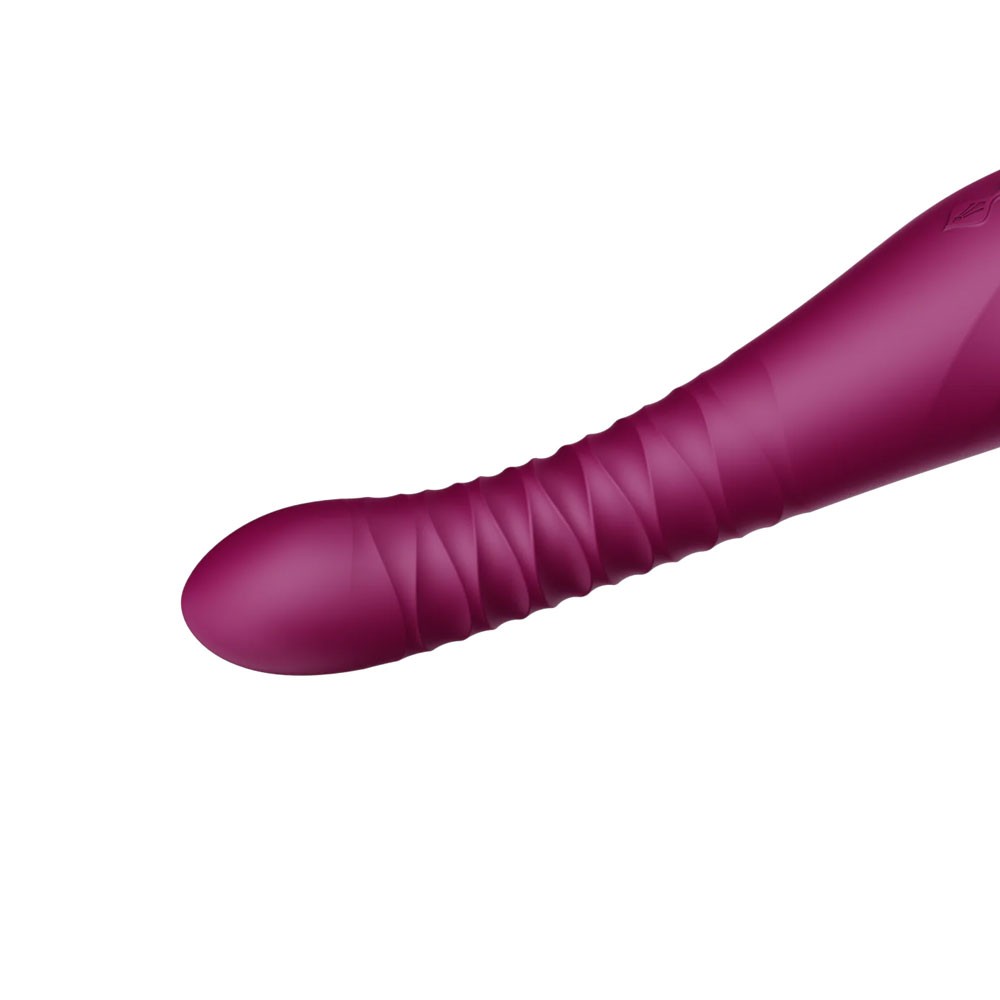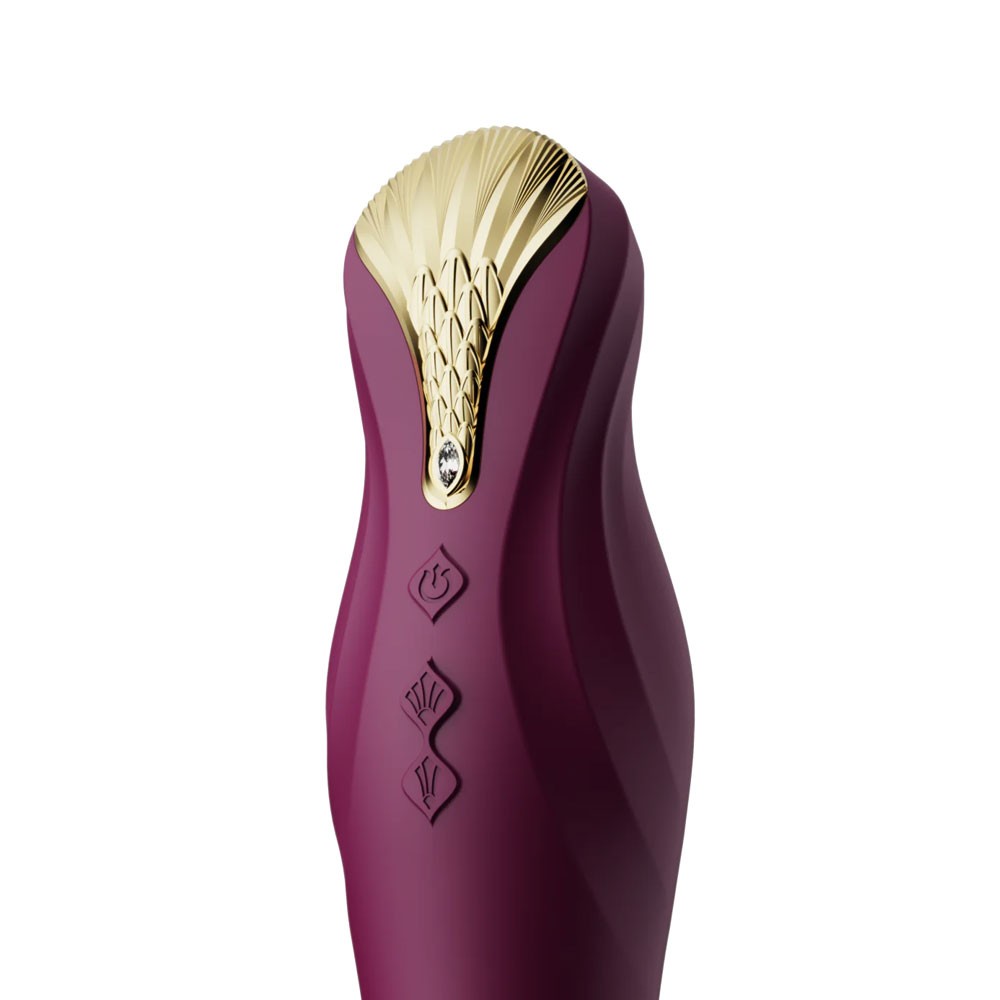 GUARANTEE
1 Year Product Guarantee. If DOA(Dead On Arrival), please contact us within 72 hours of delivery.